Top thread:
http://www.brikwars.com/forums/viewtopic.php?t=5171
IN this episode of TT TB the pirate captian HookEye and his pirates is looking for the Shogun, Red Ninja and Lee Jet in Tiny Town.
<><><><><><><>
The pirates enter town near the water spigot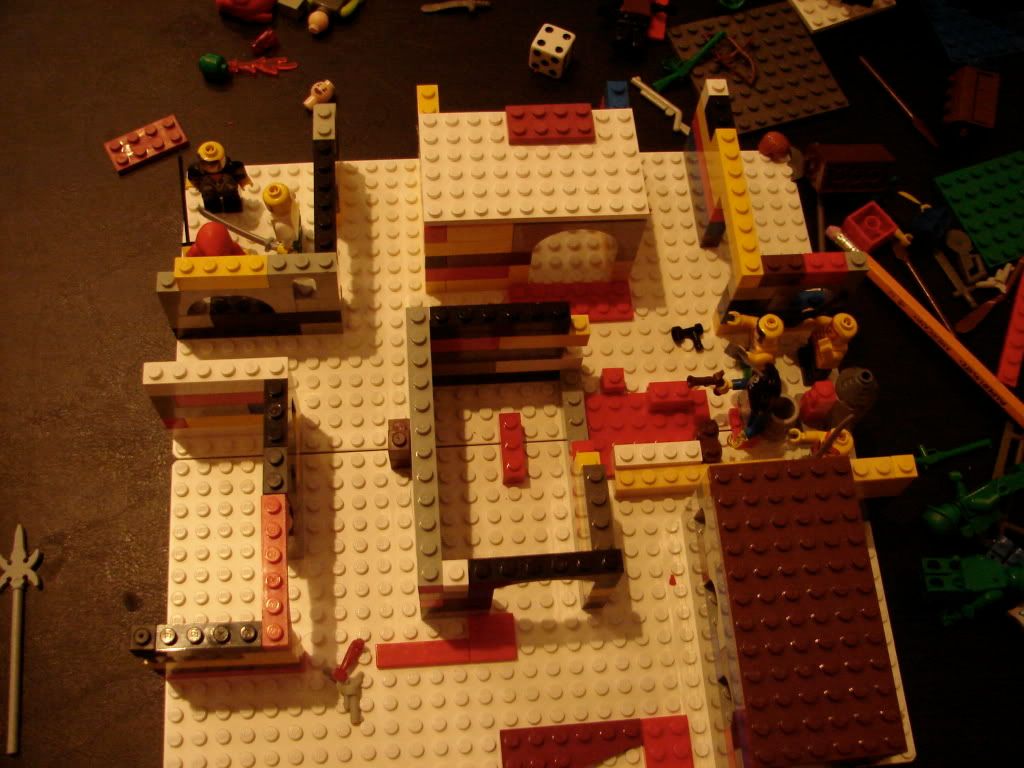 The ninjas, sensing the arrival of their sworn enemies, move out. with the Shogun leaping to a roof and Red Ninja and Lee Jet going down an ally.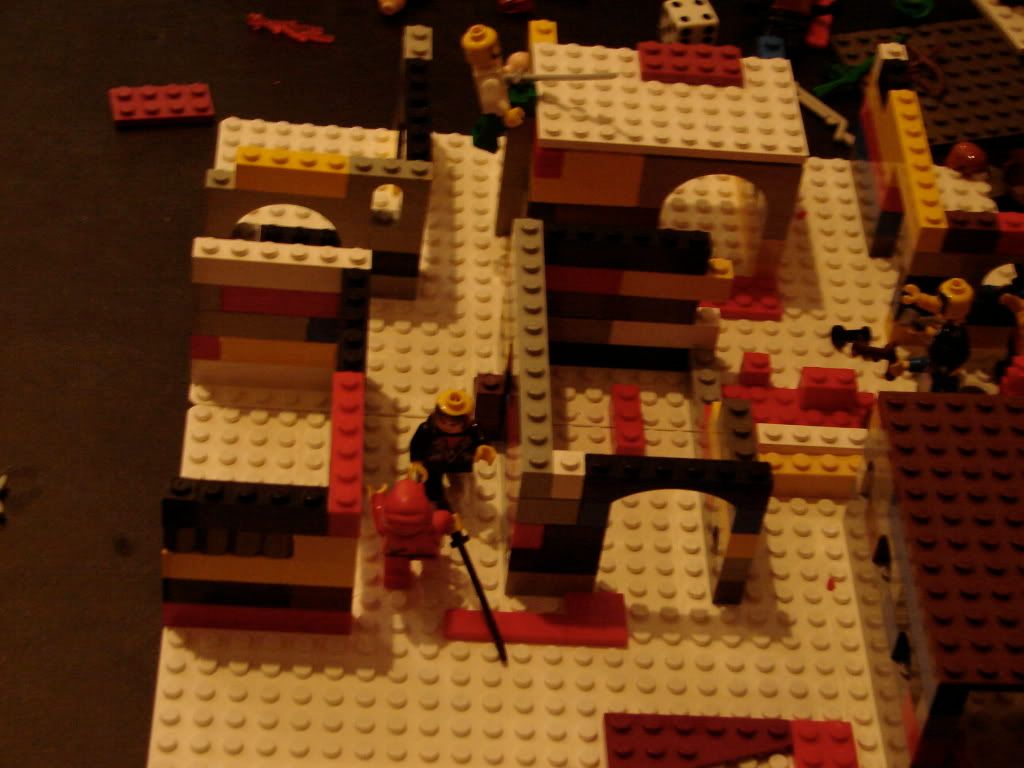 the pirates move into the wrecked building and HookEye shoots at Shogun, failing completely.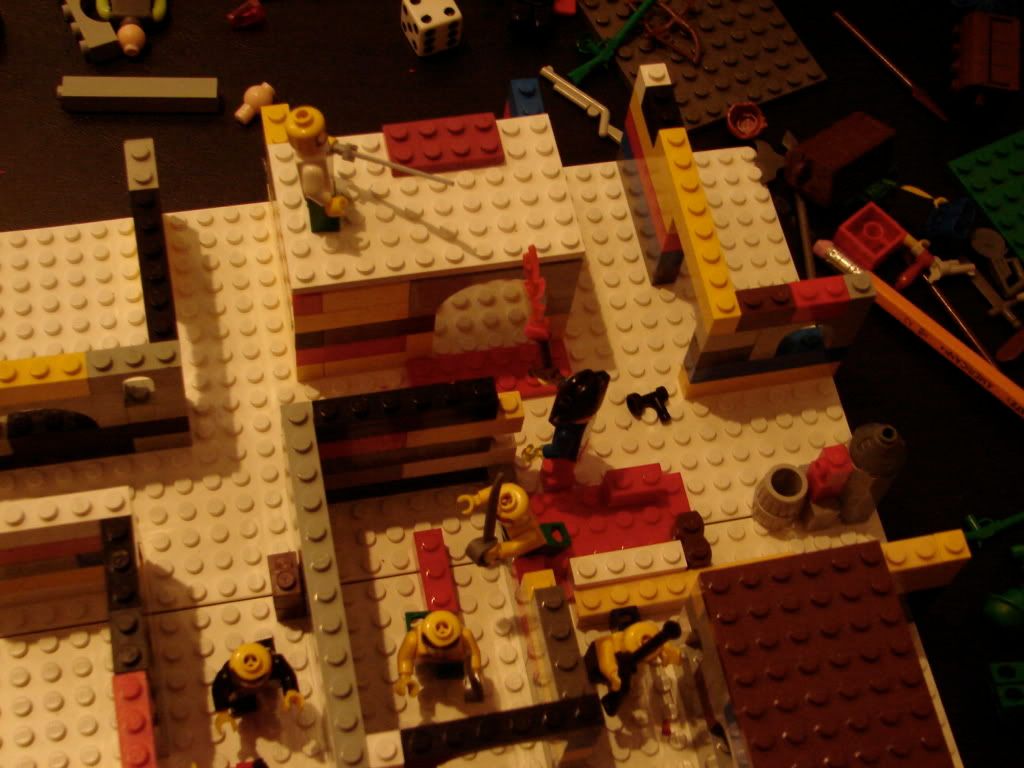 Shogun leaps at Hookeye, Red Ninja sprints at a pirate and lee jet leaps.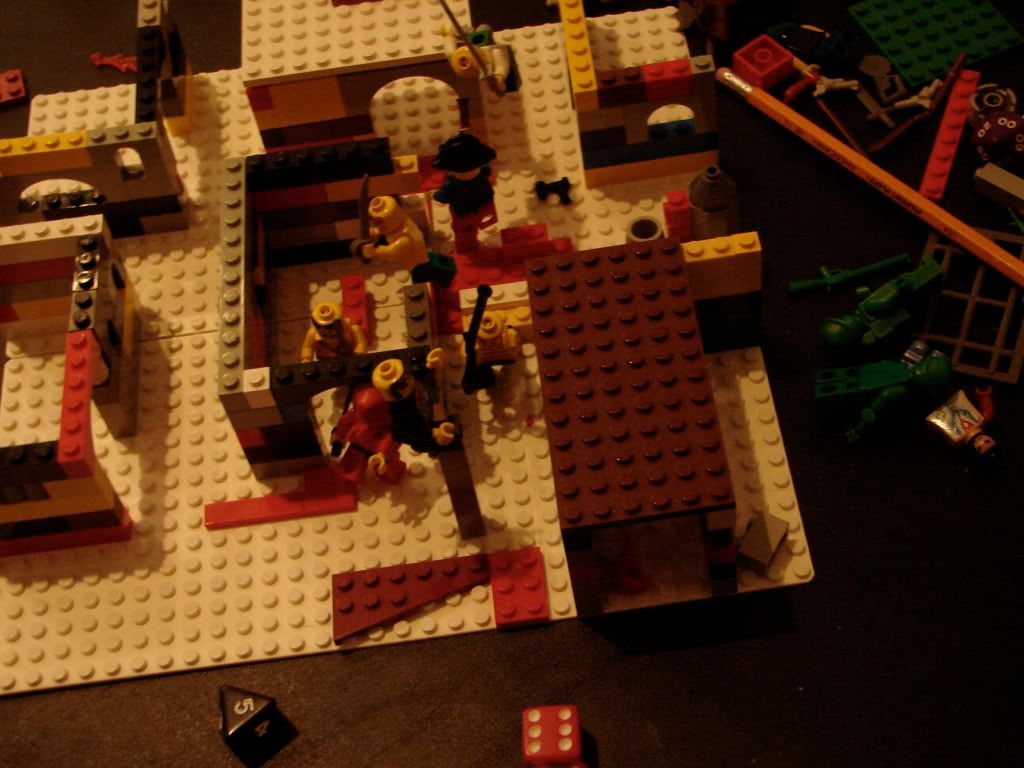 Shogun lands on his face, Red skewers the pirate and Lee lands on the roof.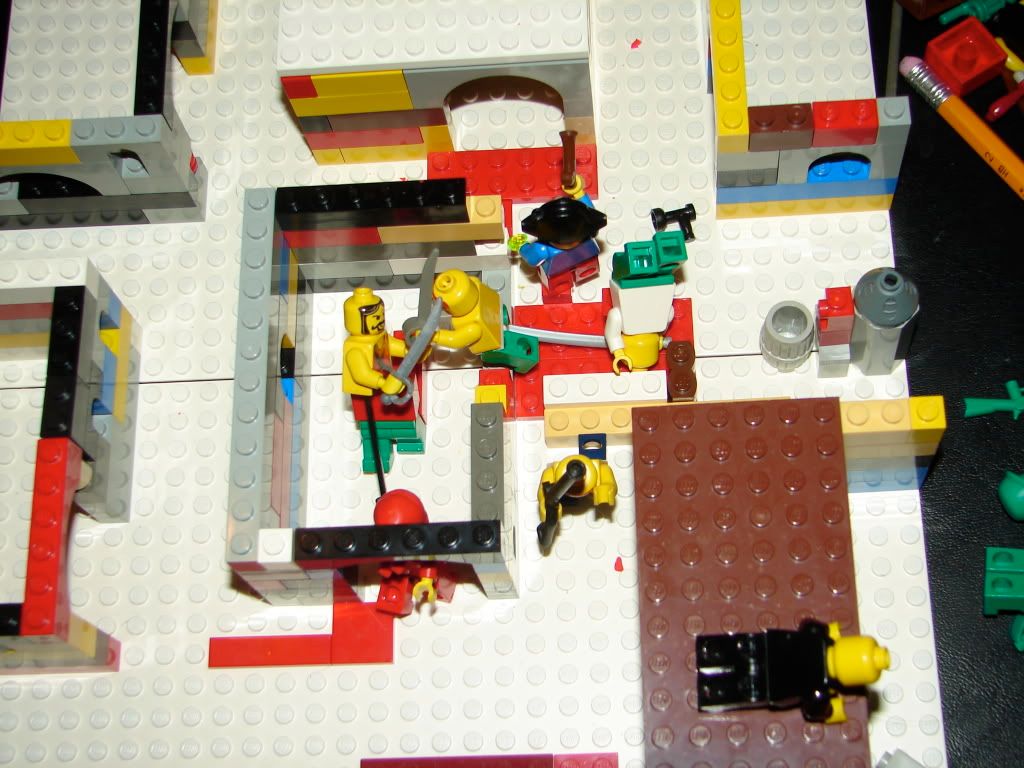 Musket rifle shoots at Lee Jet Pirate, Pirate #2 attacks Red NInja and Hookeye readies a execution shot.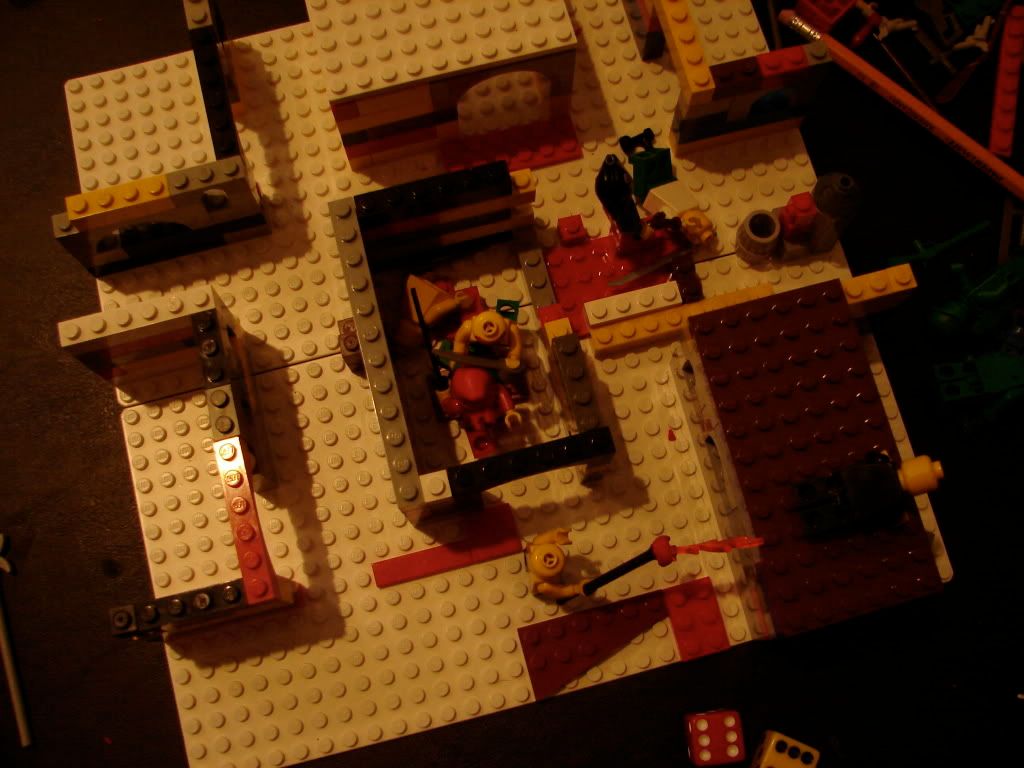 sadly HookEye's powder was wet and Pirate #2 was parried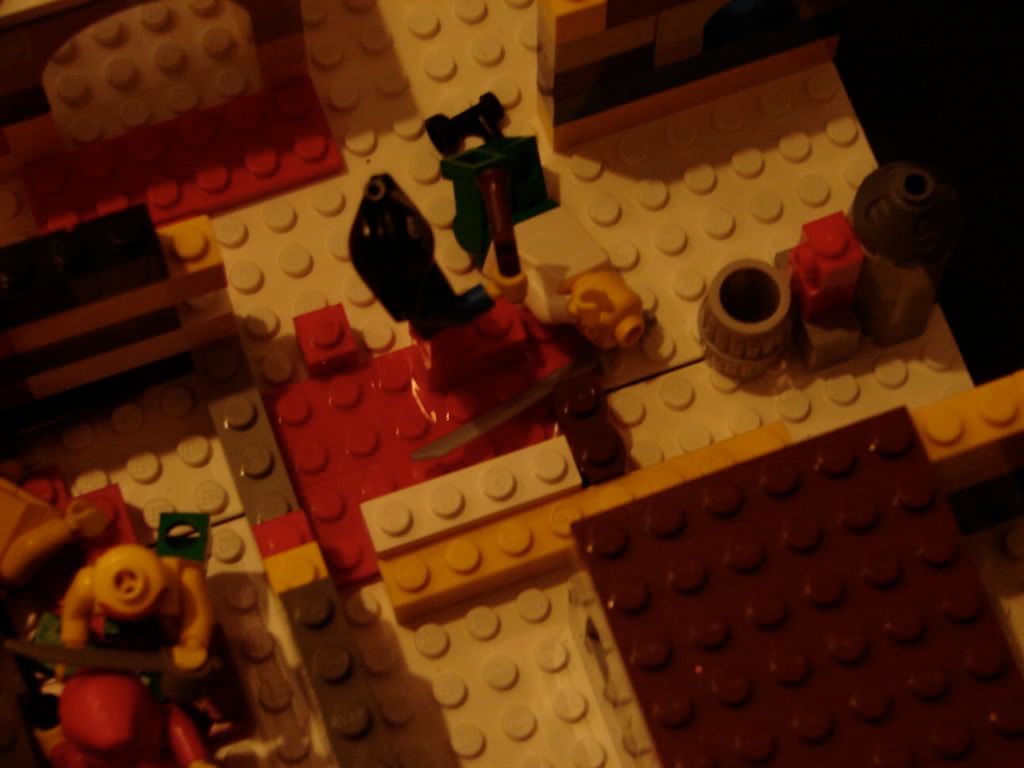 on a happier note; Lee is killed.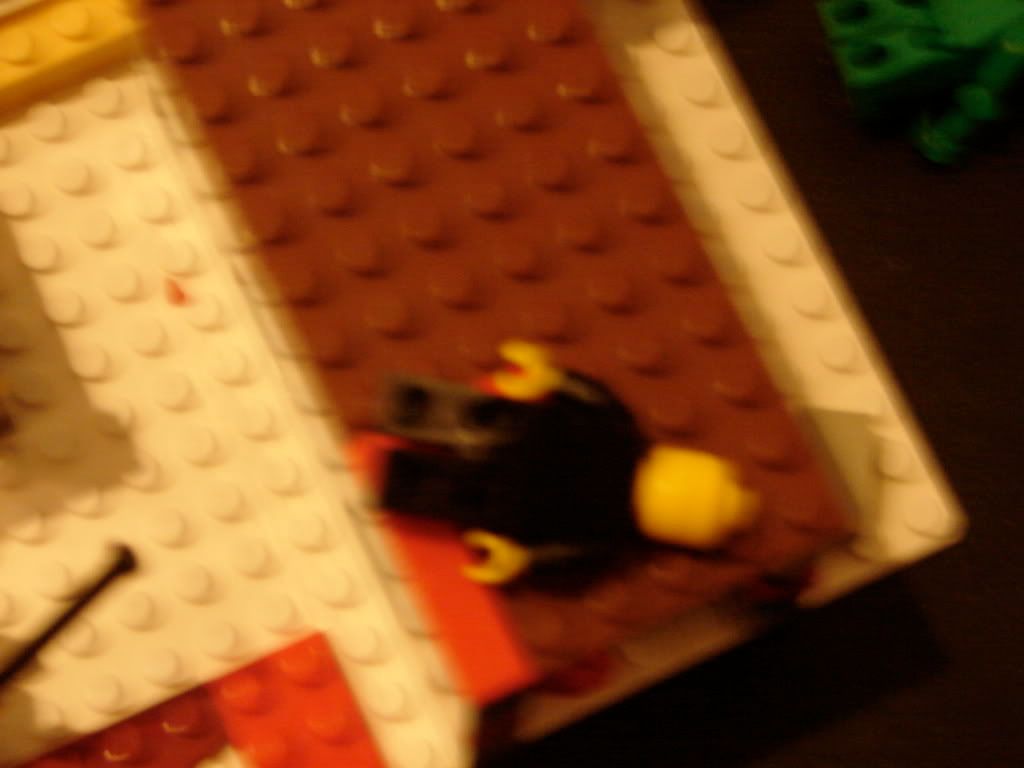 Red Ninja kicks Pirate #2 out the hole in the wall with the help of the FX stick and Shogun rolls over and stabs HookEye, ending their bitter rivalry.
Musketeer Pirate shoots at Red Ninja and Pirate #2 eyes Shogun.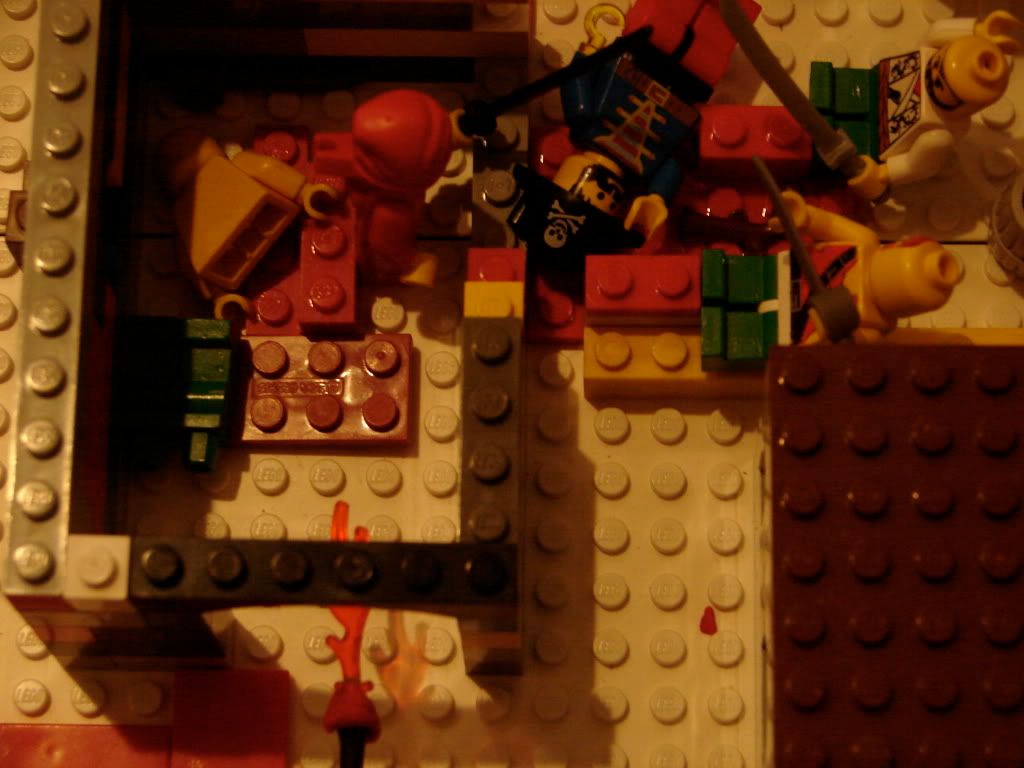 Both of them fail to kill the ninjas.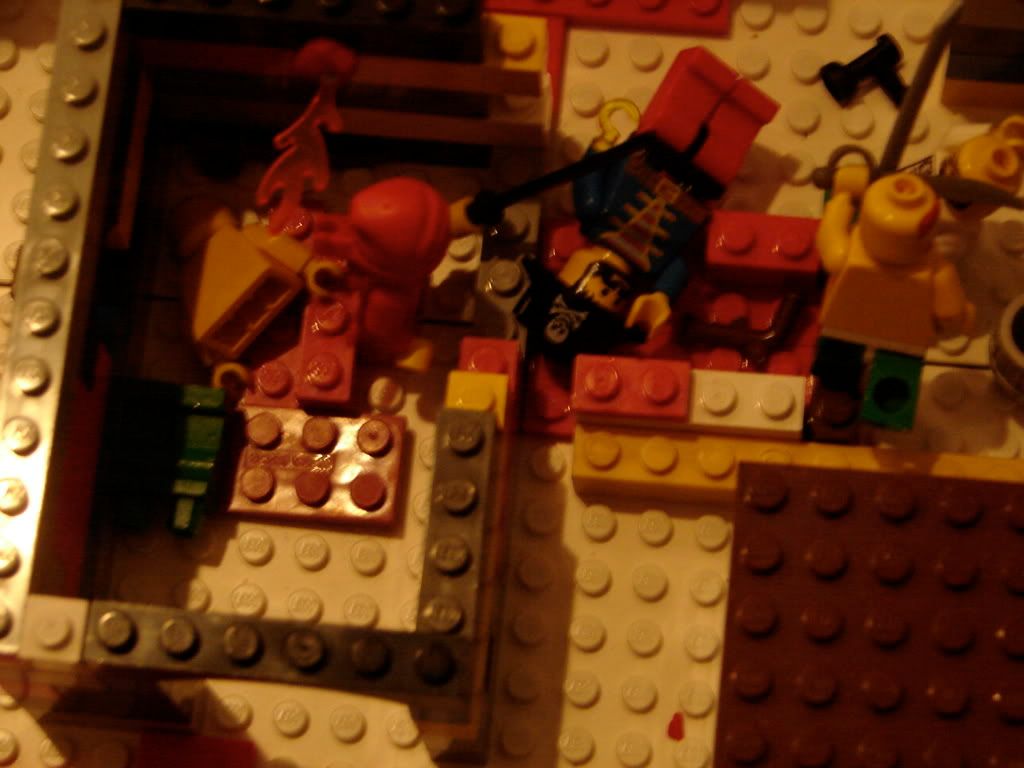 red ninja leaps at the musketeer and Shogun swings at Pirate #2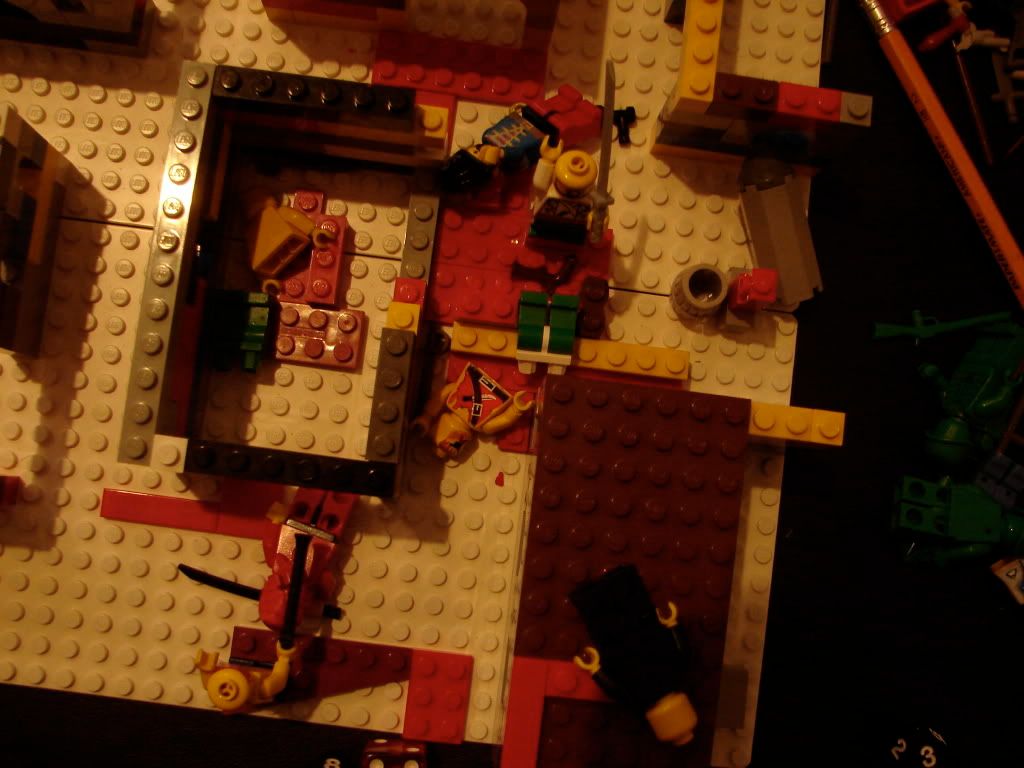 Pirate #2 is cut in twain, and Red Ninja slips in the blood and does a face plant.
Musketeer splatters Red ninja.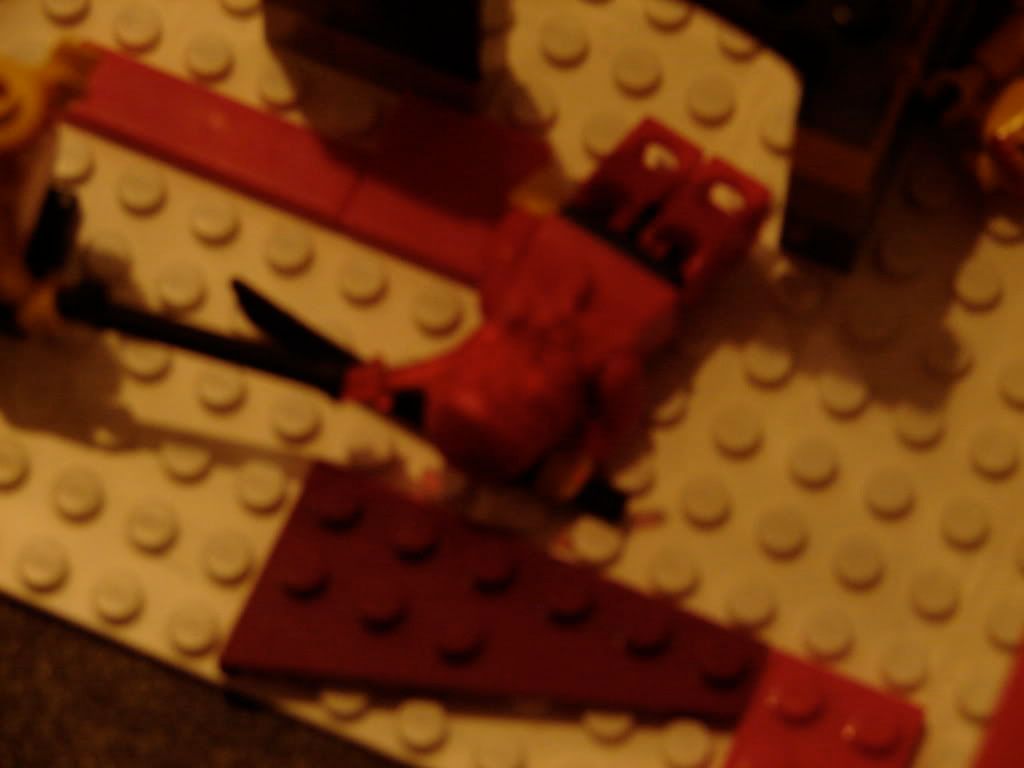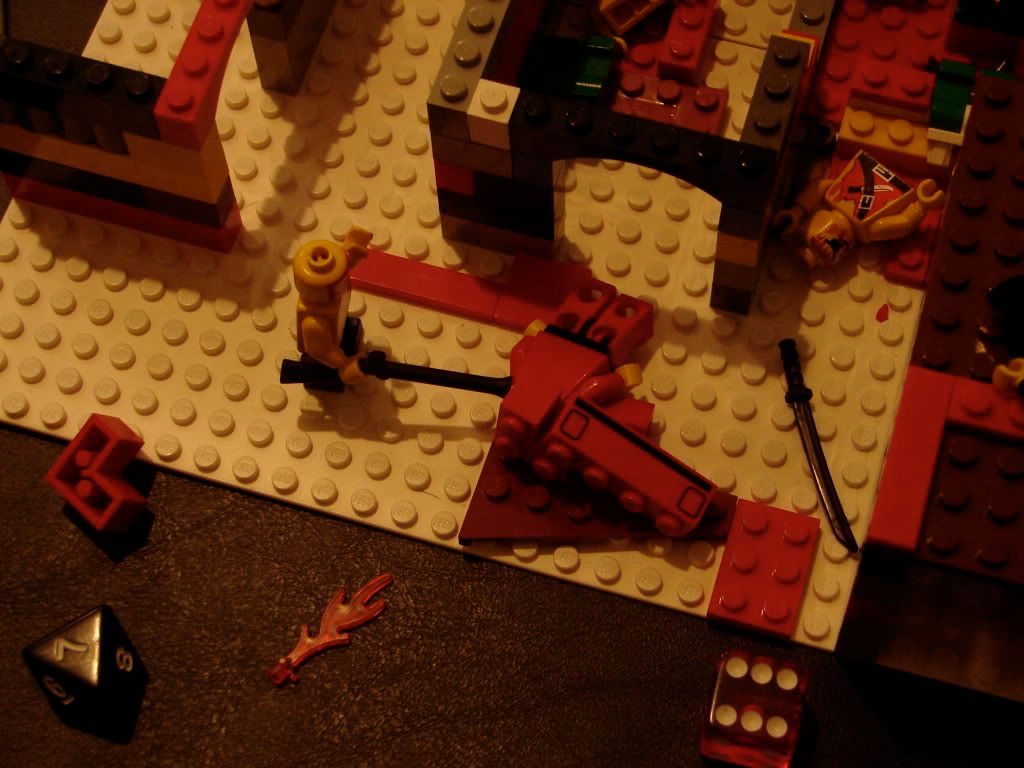 Shogun Leaps, lands, and leaps again at the last pirate...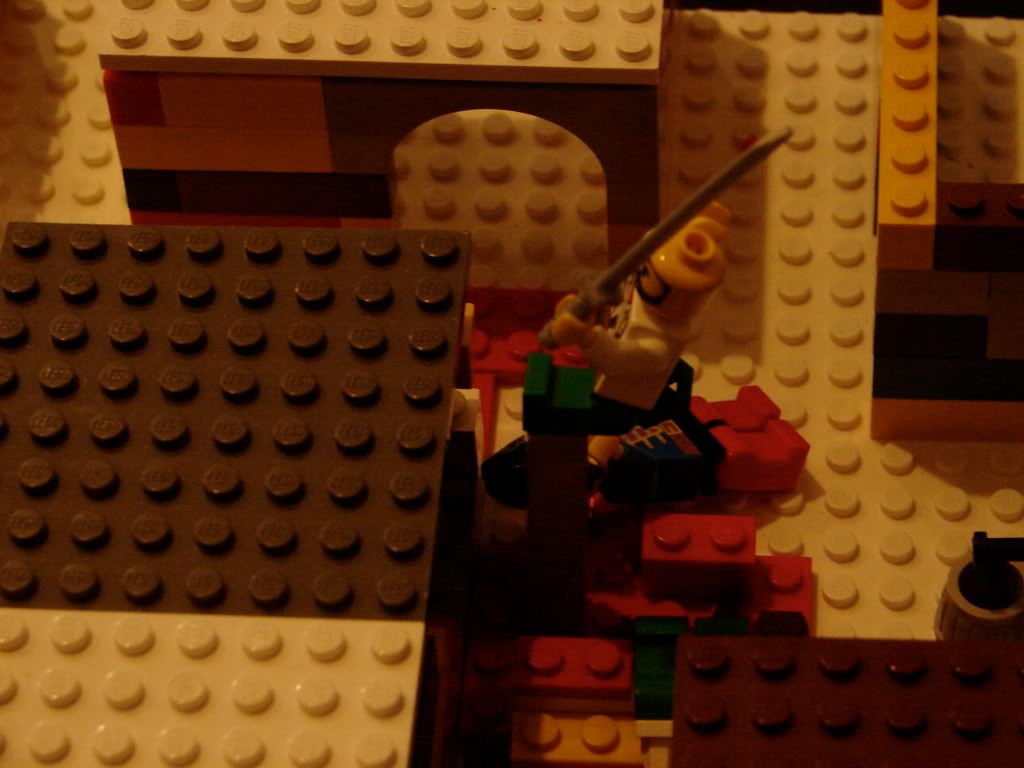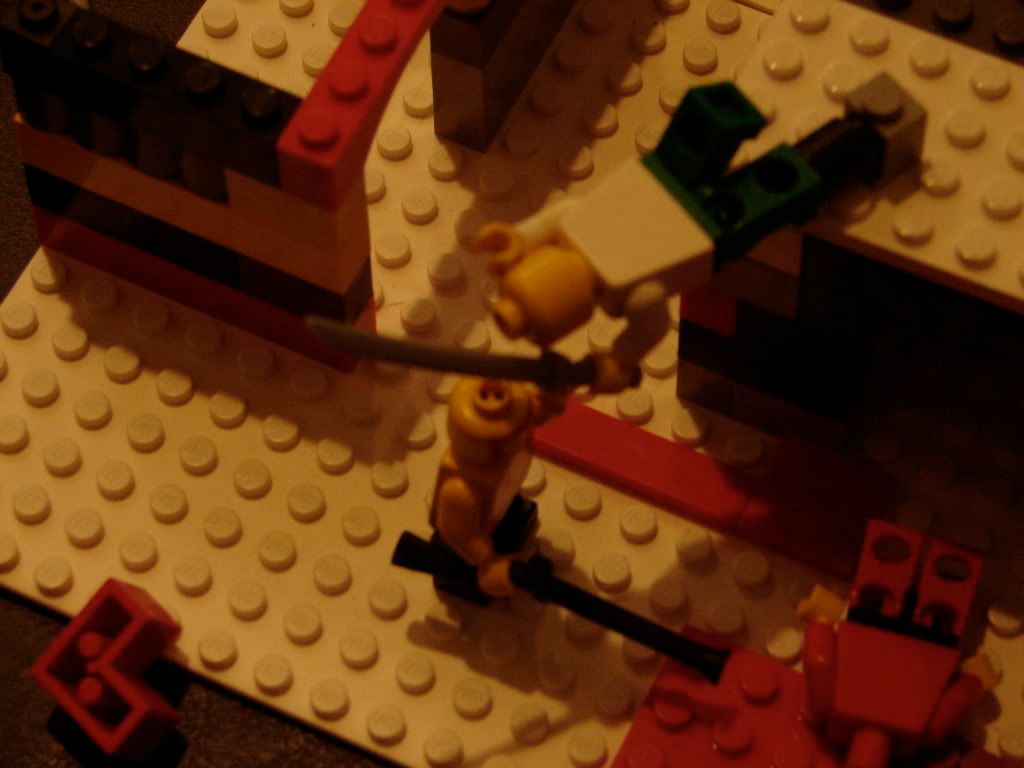 commits accidental seppuku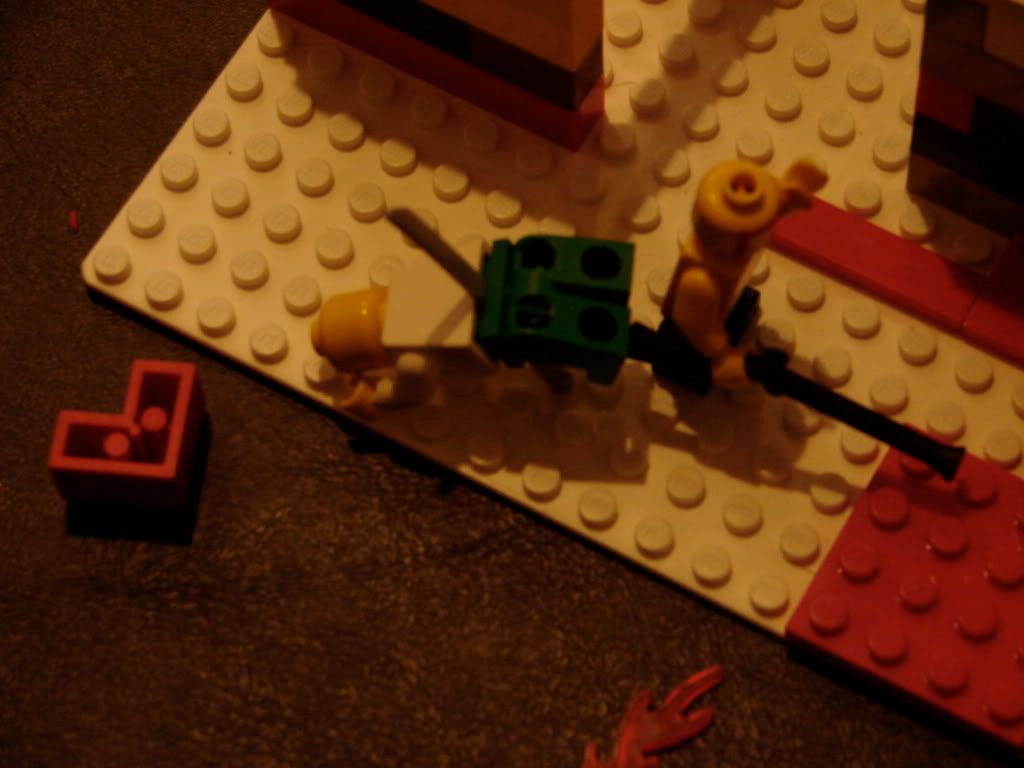 PIRATES WIN
the victor and the carnage