Ever thought that the current BrikWars melee-on-melee system was either to disjointed or too complicated to read? Fear not! I have thought of a brand new melee system that is for melee duals. It can be done separately in small sessions, in the heat of BrikWars combat and even tournaments! I bring you:
ULTIMATE MELEE!
Before each turn, both the players secretly write down their 5 moves for that turn. Afterwards they see which moves beat which. If two attacks are the same, it can be settled by a coin. Each winning attack takes away 1 HP (special moves can be exceptions as they have their own rules and block only stops attacks instead of attacking.) deduct from the starting 5 HP (variable). Play continues until one player stands victorious.
Setting is your first problem. It could be anything from...
A noble space-captain protecting himself from a lethal pirate...
To a medieval Millwall game...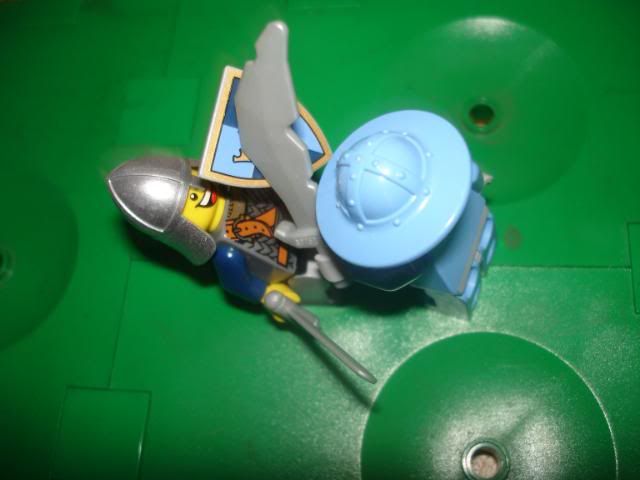 Using some of the deadliest warriors in time...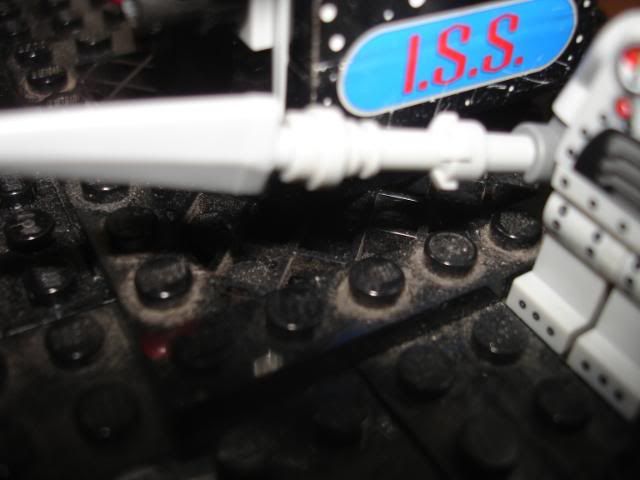 But now, as a demonstration, on an empty chessboard...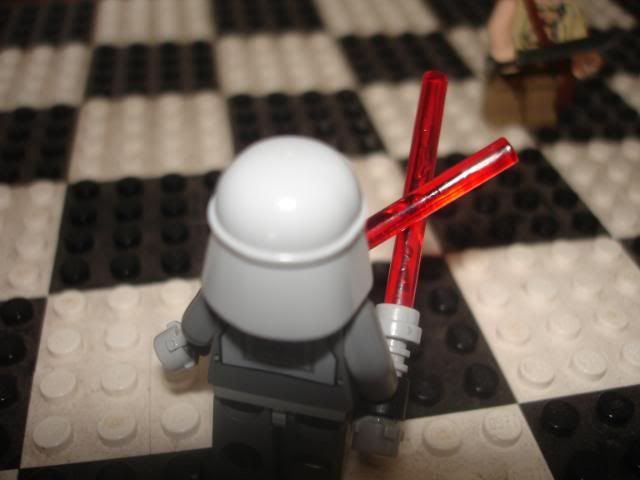 Using a noble adventurer...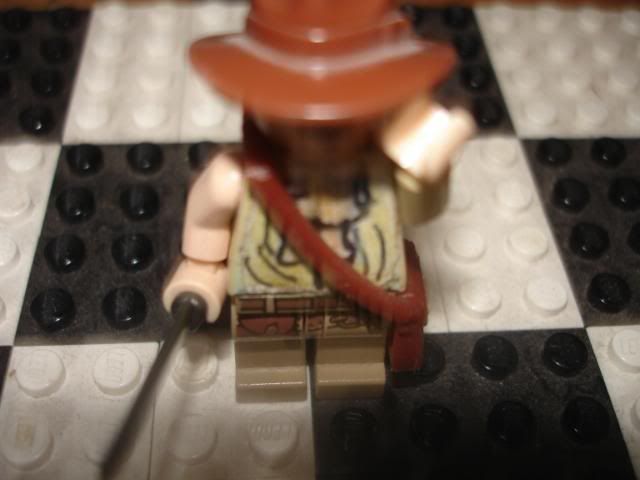 And a space samurai...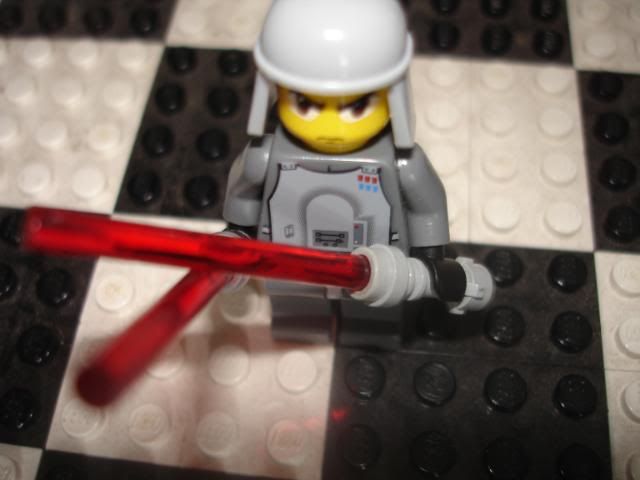 The Space Samurai uses a low sweep attack which is beaten by the adventurer's high leap attack.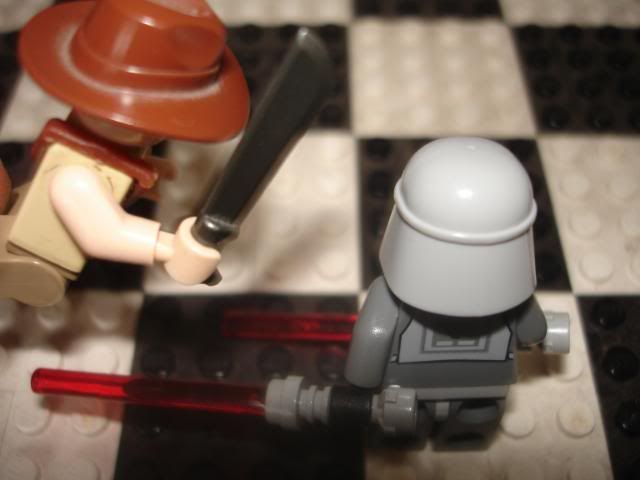 The Space Samurai uses a medium attack but is beaten by the adventurer's low attack.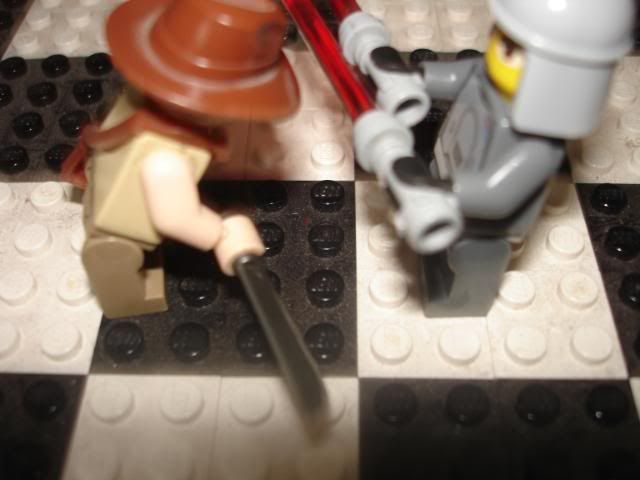 The adventurer's medium attack beats the Space Samurai's high attack.
The adventurer blocks the Space Samurai's attack.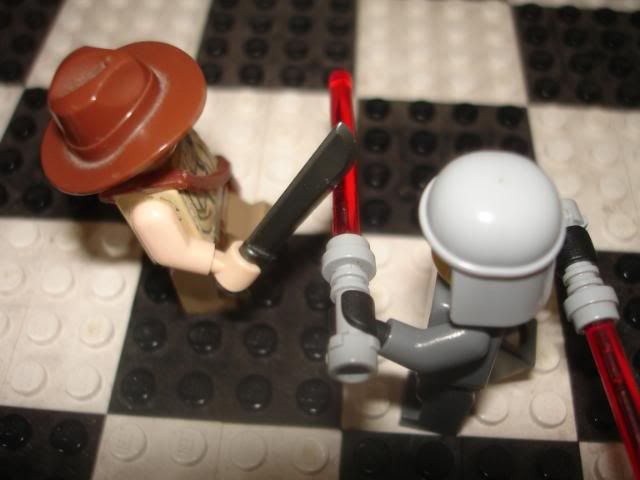 But when the Space Samurai tries to block, the adventurer kicks him away.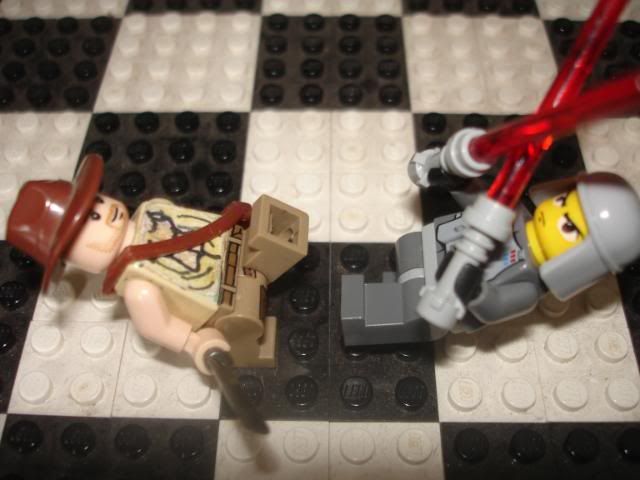 Once again, the Space Samurai copies the adventurers attack and kicks. It does not end well.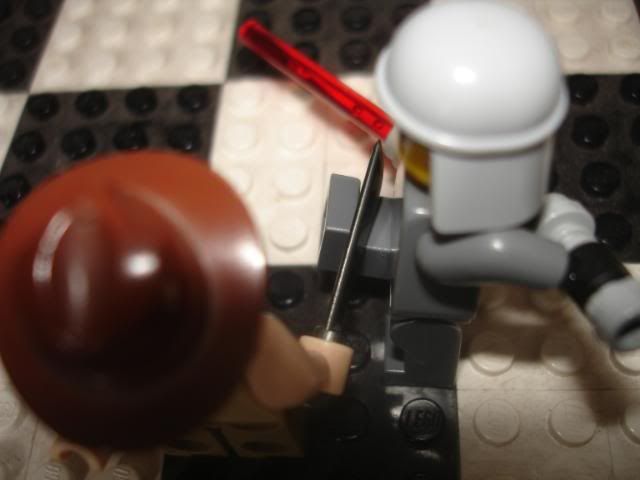 Here is the basic rule table.
high beats low
low beats medium
medium beats high
block blocks attacks
kick beats block
h, l, and m beat kick
The adventurer has won.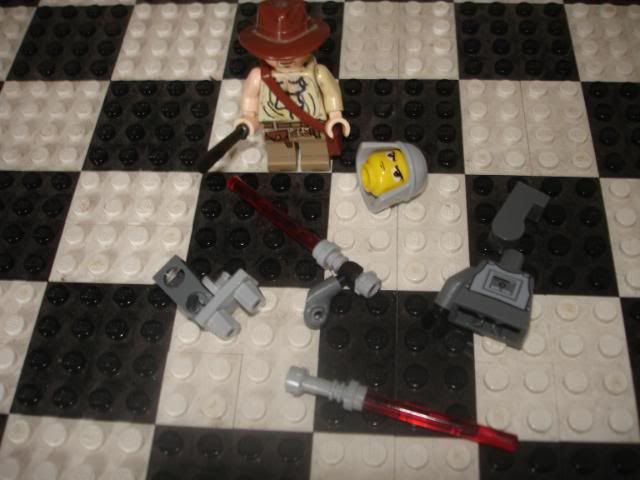 But then, you could add in extra rounds for best 2 out of 3 etc...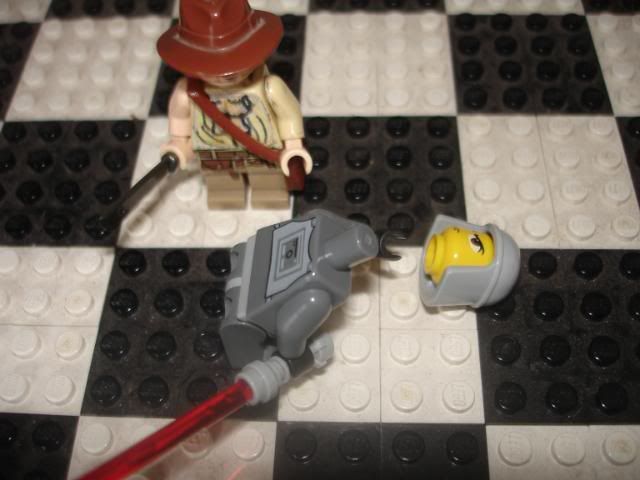 You could add dismemberment to give attacks a tactical edge.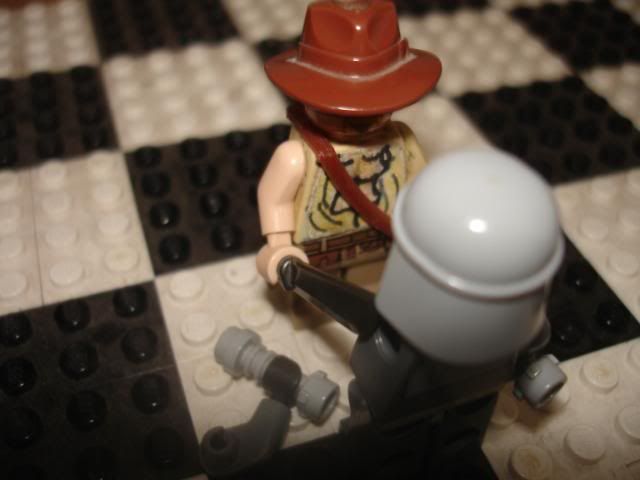 You can also give your character 3 special moves with special rules. One per turn.
Like the adventurers whip.
Or his gun.
Or maybe his hat.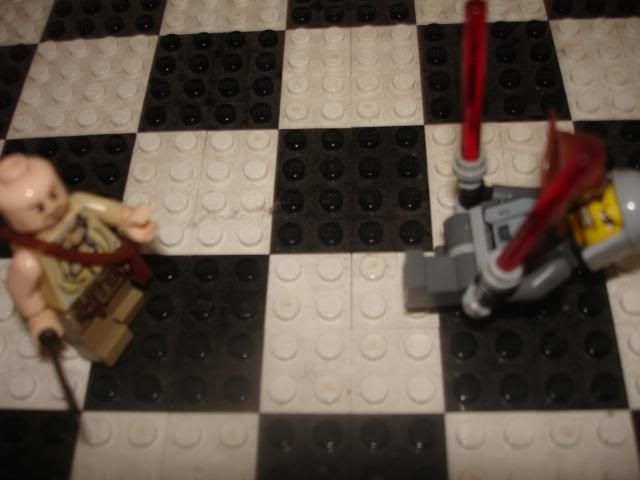 You could add disarming.
You could give weapon stealing moves.
It's all up to how you want to humiliate your opponent the most.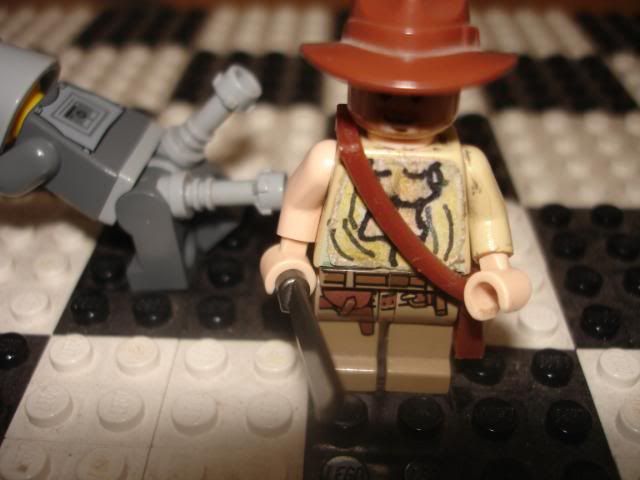 And now without further ado, I give you the first Ultimate Melee match, re-enacted through pictures.
Nosebleed arrives at his destination...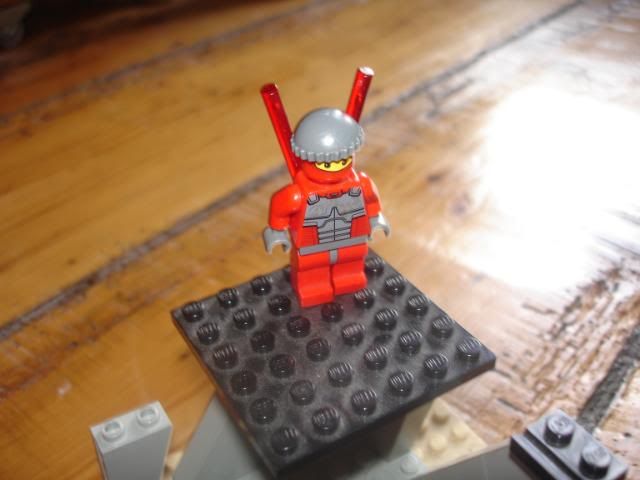 And draws his weapons.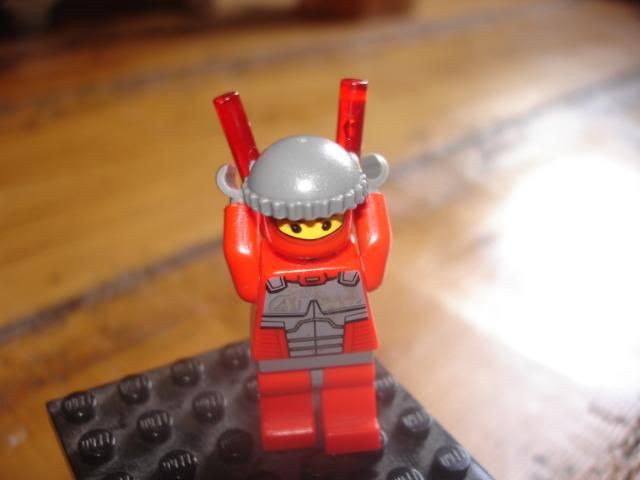 He waits for his target to reveal himself.
The Robotic Ranger springs from his hiding place...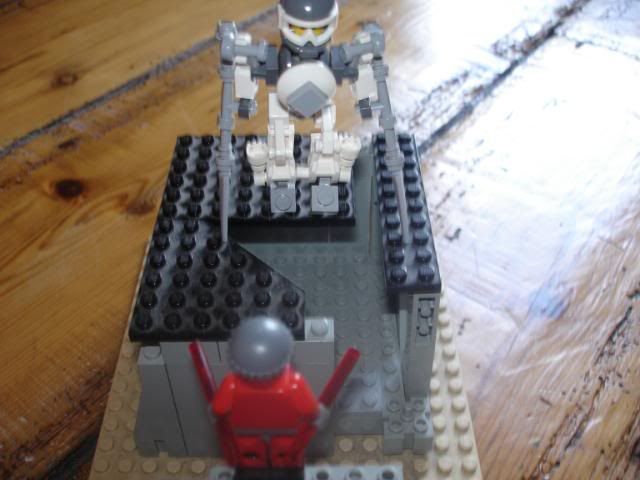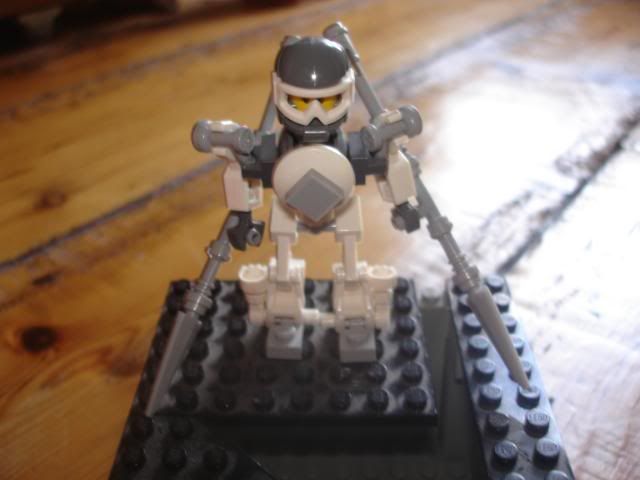 RR blocks Nosebleeds high attack.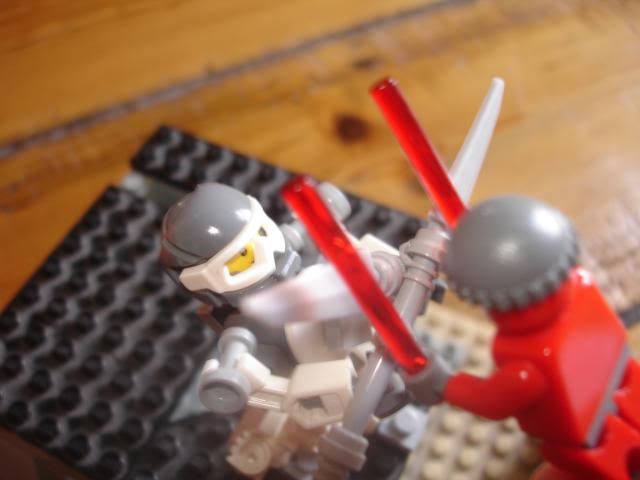 Nosebleed uses his special move, dodge, to avoid RR's low attack.
Nosebleed comes round with a medium attack...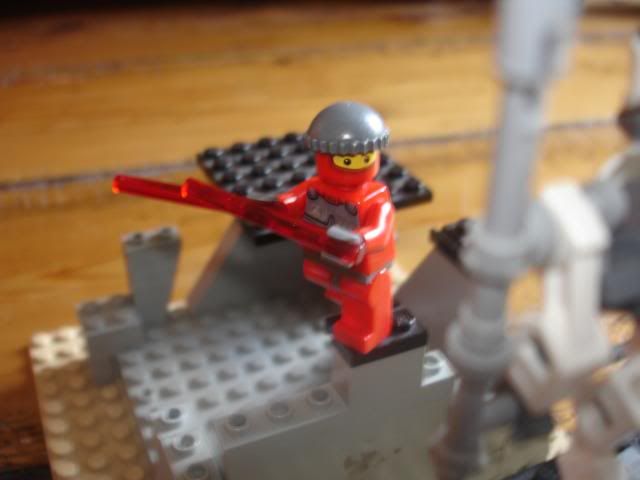 But is hit by RR's special attack, missile launch, which takes away an instant HP.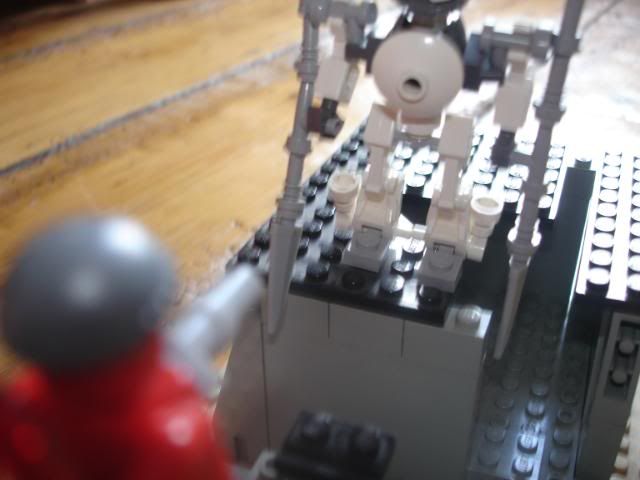 Nosebleed redirects the Missile before he is obliterated.
Then, both try to kick each other. However, no damage is done.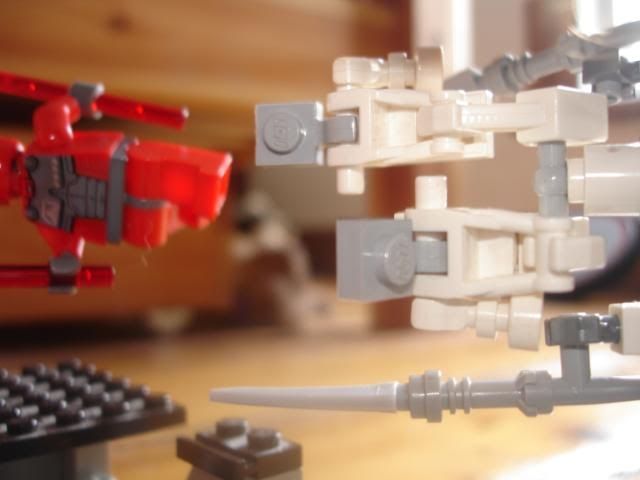 having swapped sides on the playing field, the two warriors face each other down.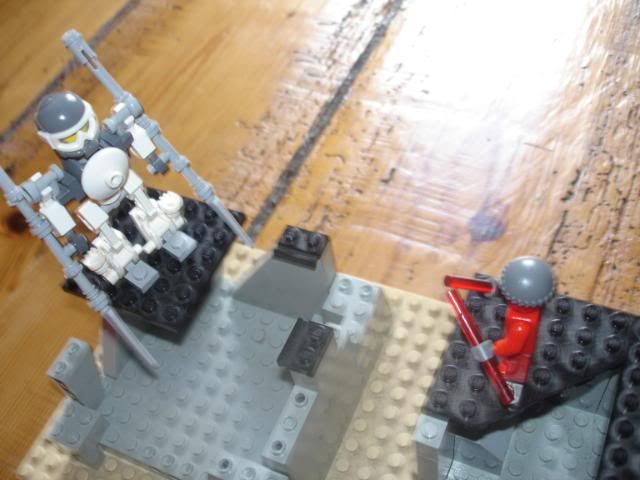 Nosebleed blocks a quick medium attack from RR.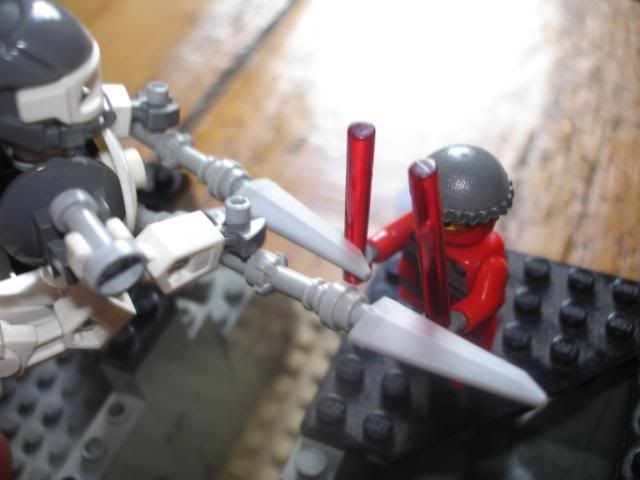 Then RR comes round with another...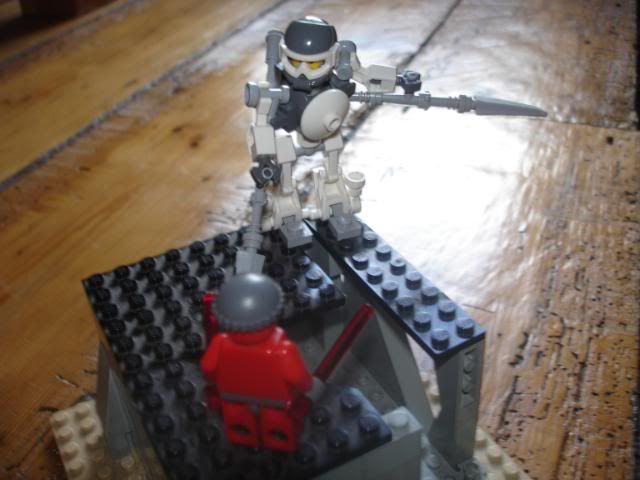 Which is then dodged by Nosebleed.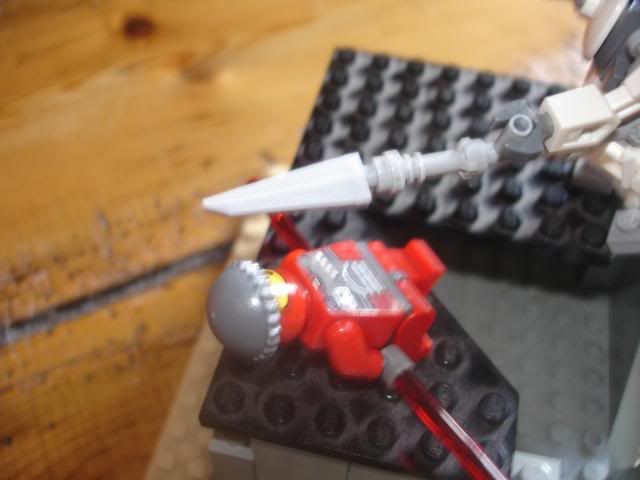 RR and Nosebleed then both try to block each other.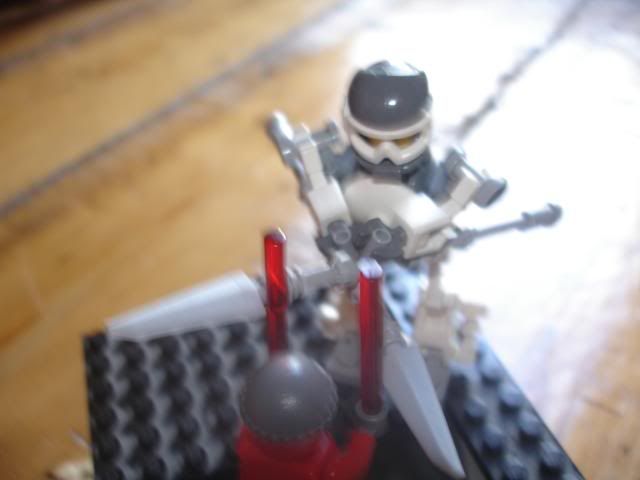 RR goes for a high attack but Nosebleed dives under with a low attack...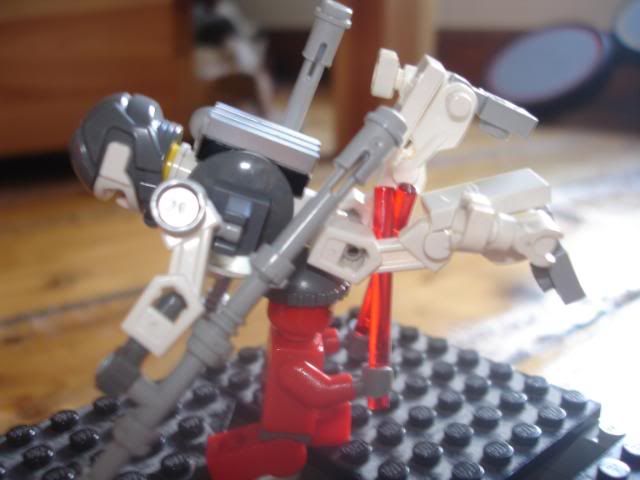 Taking RR down...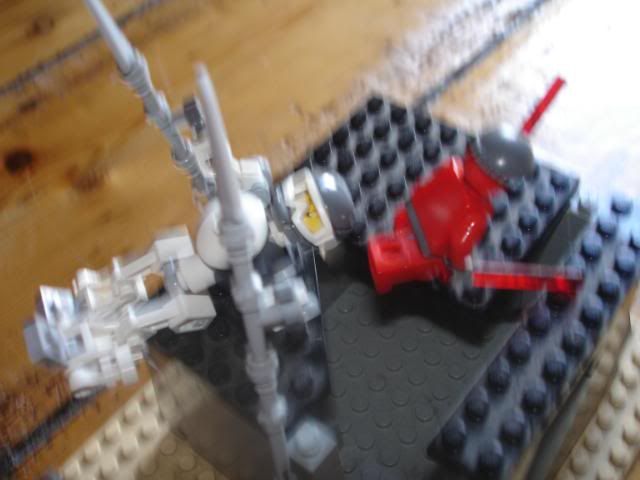 Nosebleed runs with his beatsticks outstretched.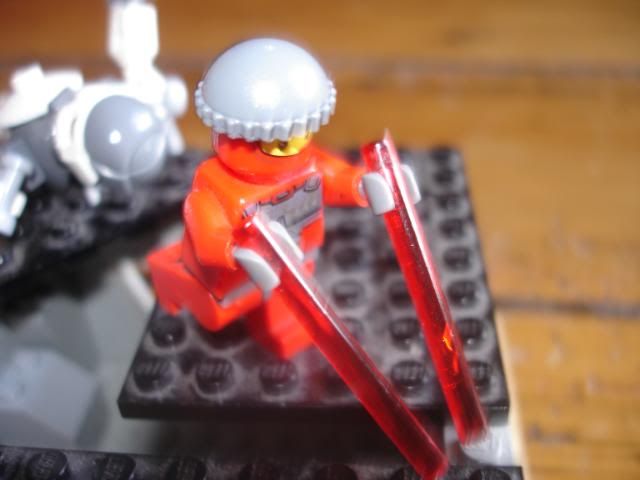 Then catapults himself into the air, coming round for a high attack.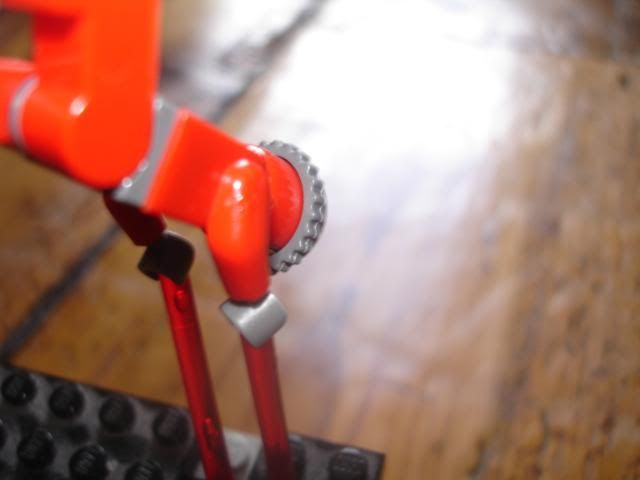 However, RR uses his Pyroblaster ability. It is a medium attack that does double damage.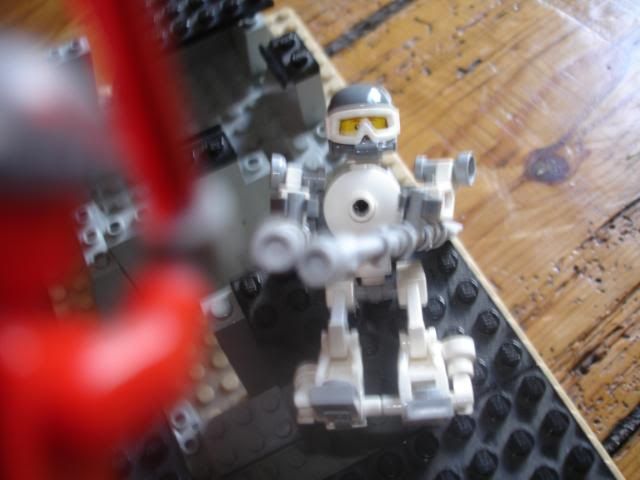 Enough to take out Nosebleed's remaining 2 HP...
And with and explosion of LEGO body parts...
My brother beats me at my own game.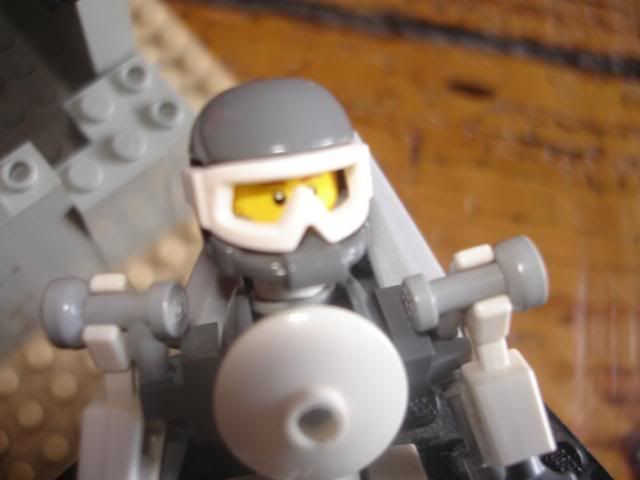 A fatality rule is being added. If your opponent is down to 1 HP, and you beat them in an attack, you can take the risk of doing a fatality and roll a dice. If you roll a 5 or 6, your fatality succeeds and you get to do an extra humiliating fatality attack. A 3 or 4 and you miss the attack. However, if you roll a 1 or 2, you give your opponent enough of a chance to actually
heal
1 HP.
What do you think? Pretty cool huh?