Islanders
- Zahru II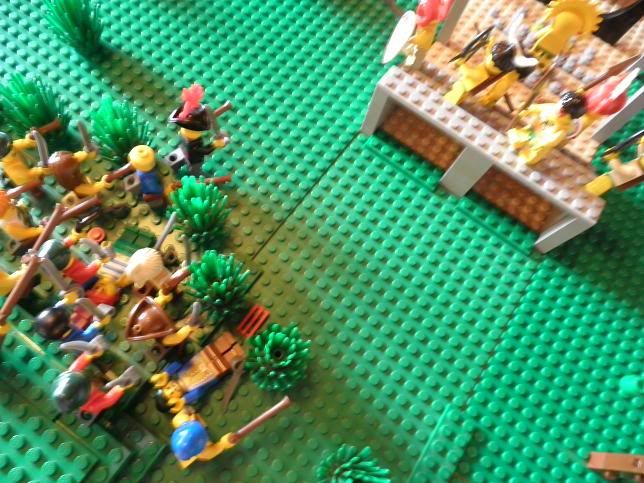 The islander archers shoot down two pirates.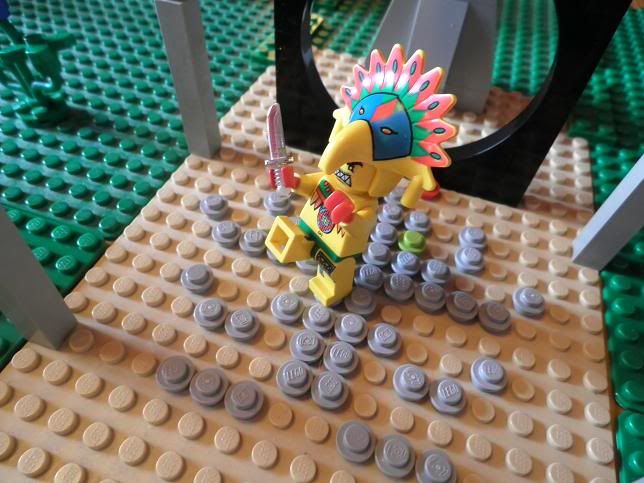 "Infidels! I curse you in the name of BrikThulhu!"
A feeling of unease spreads through the pirates.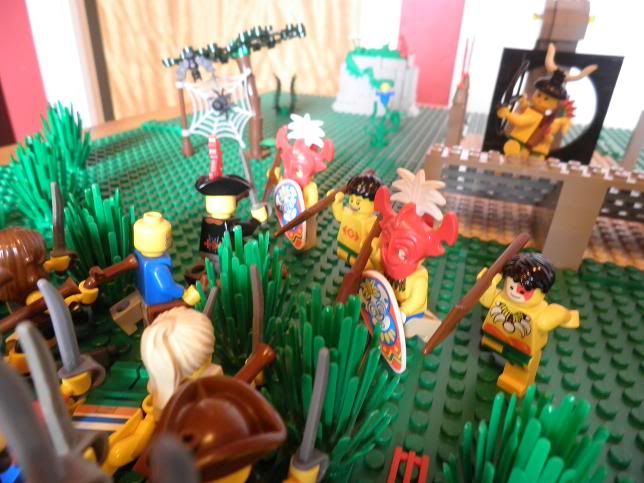 The islanders charge in and battle is joined.
Two pirates are killed, but one of them takes an islander with her.
Pirates
- lrdofbricks
Rodrigo Palo cuts down an islander and pulls out a bottle of rum from his pocket. What is his plans with this?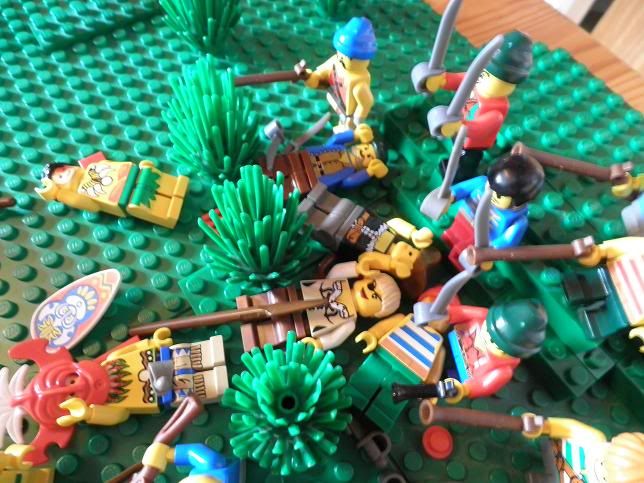 The pirate musketeers shoot one islander...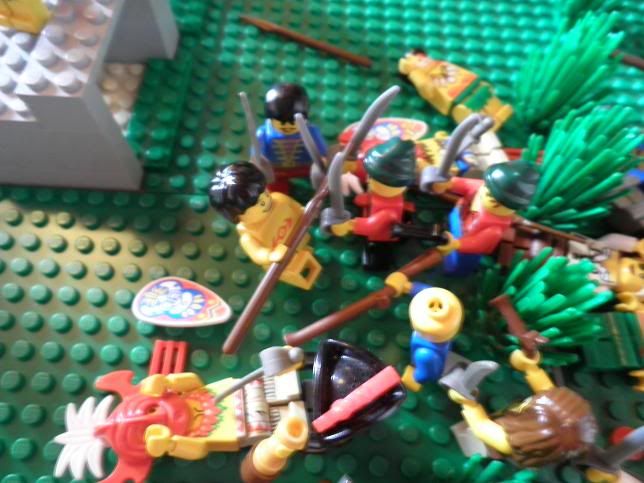 ...and the cutlass wielders swamp the other.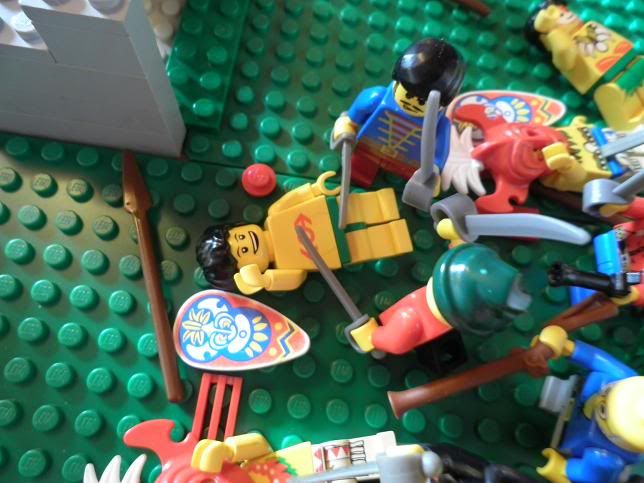 He dies quickly.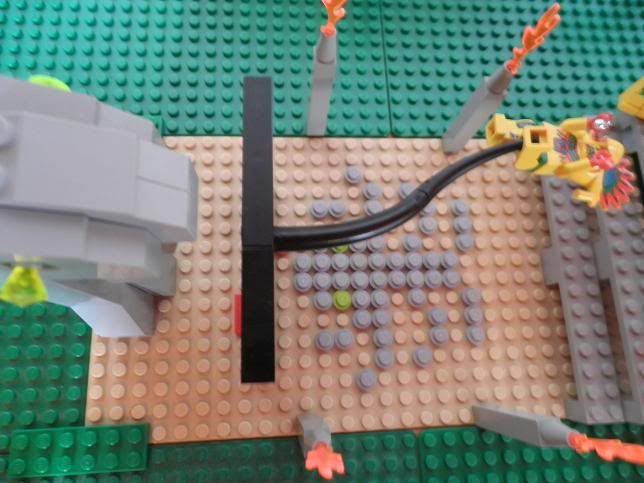 Suddenly a tentacle flickers out of the portal and grabs the islander priest!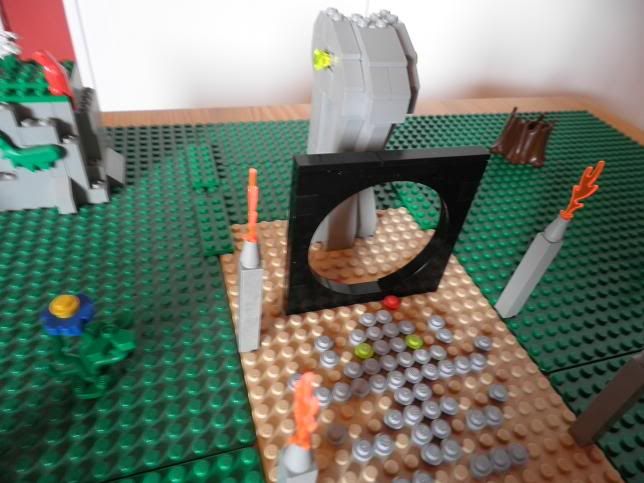 He disappears inside...
The dead
Pirates
- lrdofbricks
Units left: 13/17
Kills: 4/8
Islanders
- Zahru II
Units left: 3/7
Kills: 4/8
Overviews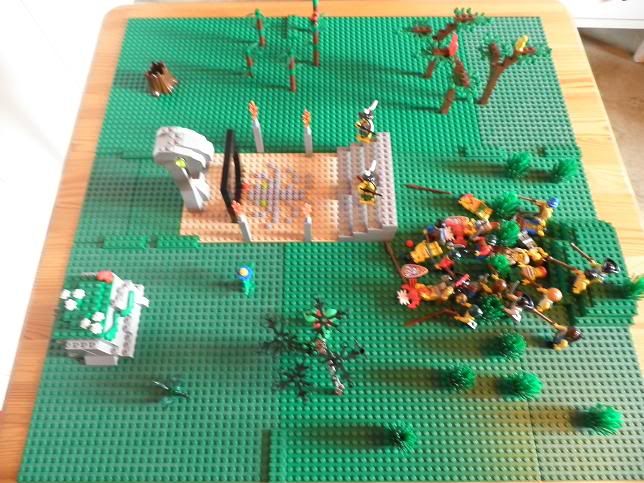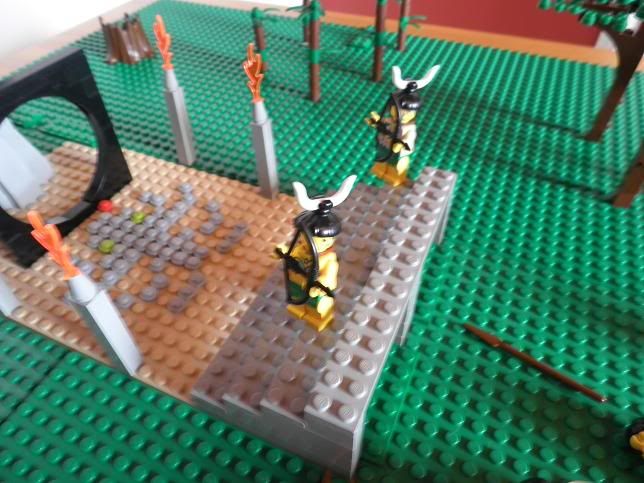 lrdofbricks and Zahru II: send your Turn 2 orders!
Top Thread