Pirates
- lrdofbricks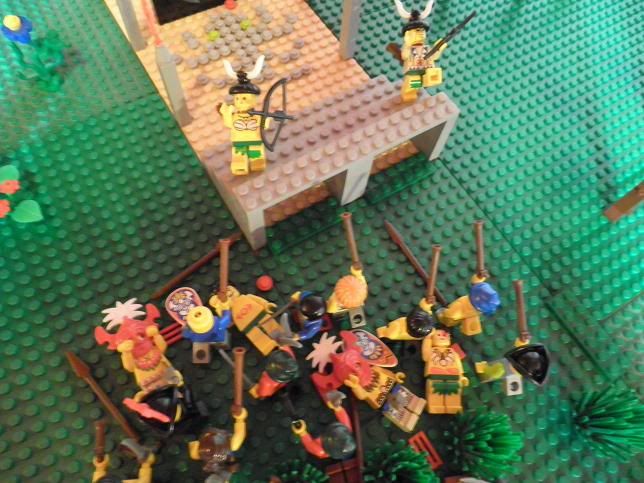 The last islanders are killed by massed musket fire.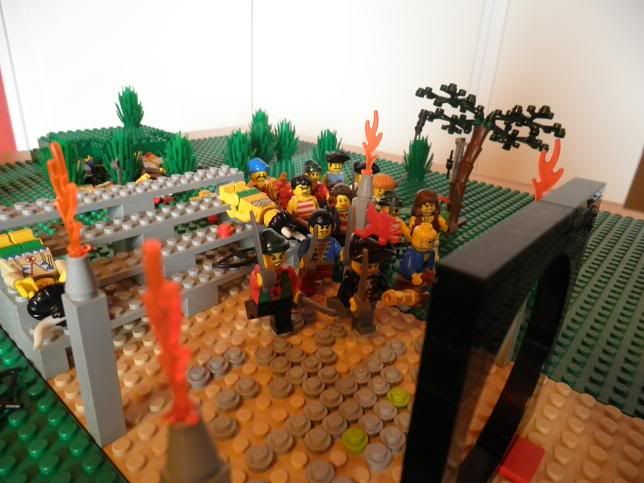 Unopposed the pirates advance upon the portal.
Rodrigo sets fire to his bottle of rum...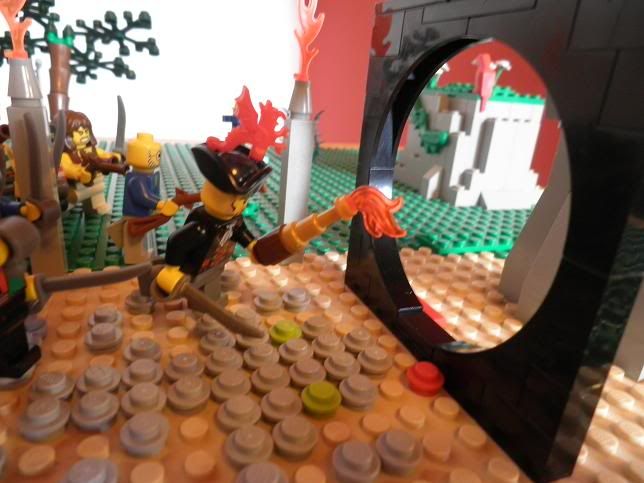 ...and throws it through the gateway.
"Thar, that should make safe our entrance. And now..."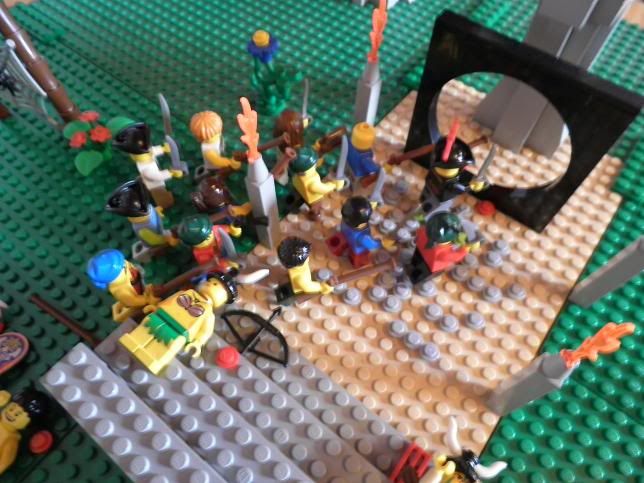 "...through the breach!"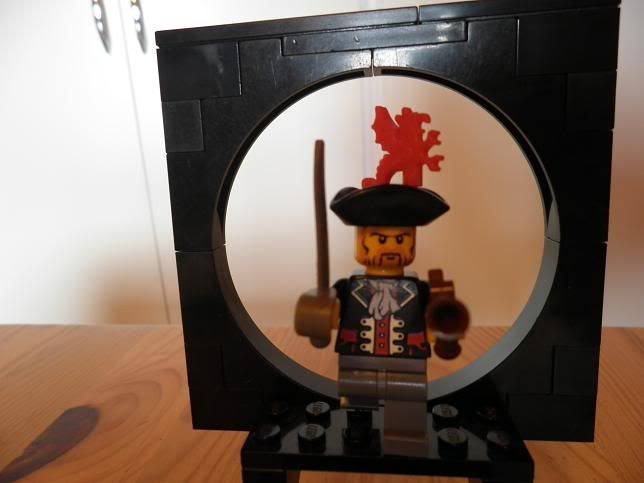 Rodrigo is the first in...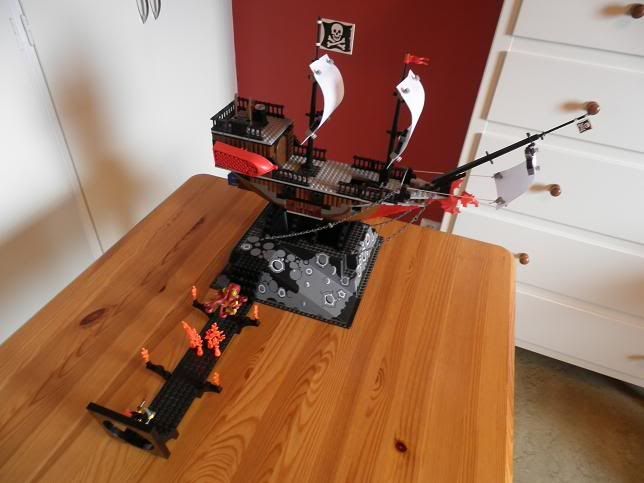 ...and gazes upon a world few mortals have seen. A sinister ocean stretches to the horizon in all directions, and on a dark island before him is his beloved... the
Bloodstained Serpent
.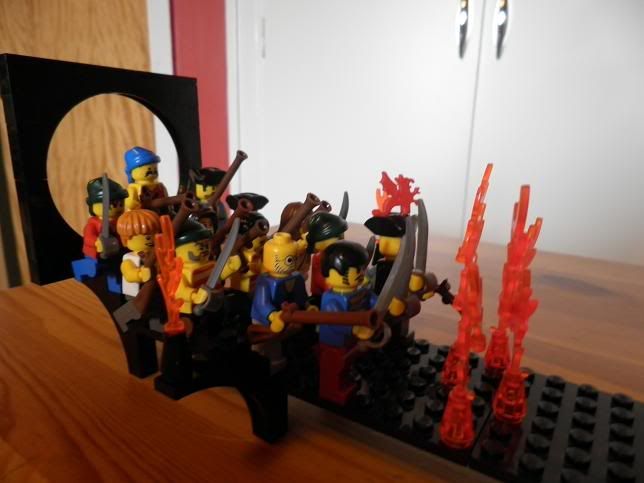 His crew follow him, but the way is blocked by a wall of fire.
"Cap'n, maybe that molotov was a stupid idea..."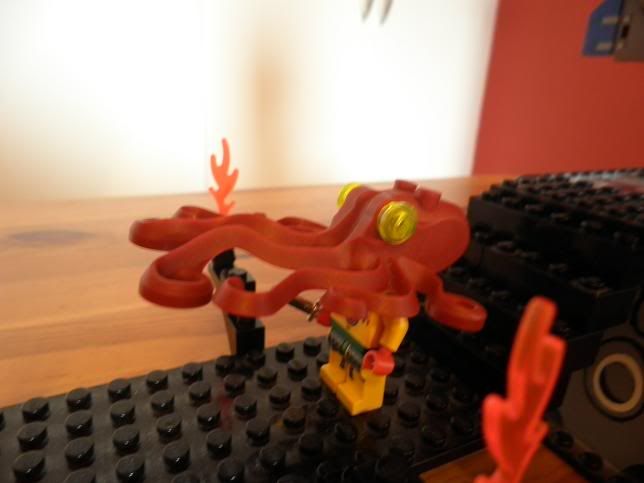 Behind the fire is the islander priest, blessed by BrikThulhu.
"You dare come into BrikThulhu's realm, fools? He will not tolerate this."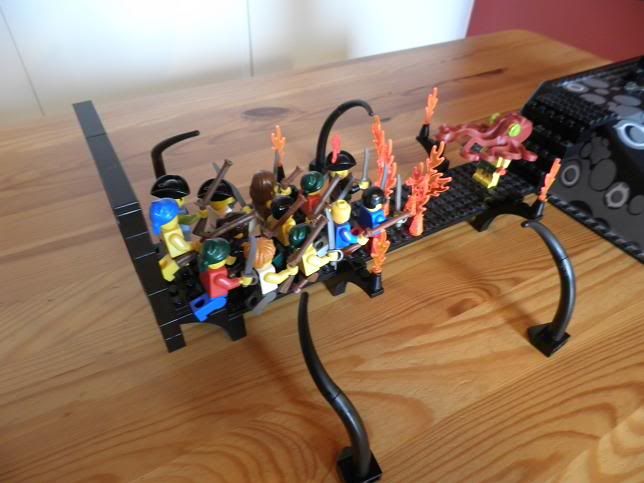 Tentacles rise from the ocean...
Secret Faction activated:
BrikThulhu
commanded by RJ
With unworldly powers BrikThulhu animates those who have succumbed to him in the past...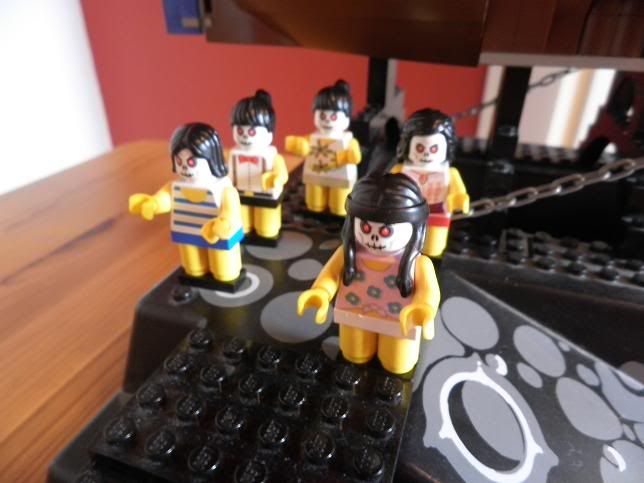 Secret Faction activated:
Undead Japanese Schoolgirls
commanded by Sloopofwar
The dead
Pirates
- lrdofbricks
Units left: 13/17
Kills: 6/10
Islanders
- Zahru II
Units left: 1/7
Kills: 4/10
BrikThulhu
- RJ
Units left: 1/1
Kills: 0/10
Undead Japanese Schoolgirls
- Sloopofwar
Units left: 5/5
Kills: 0/10
Overviews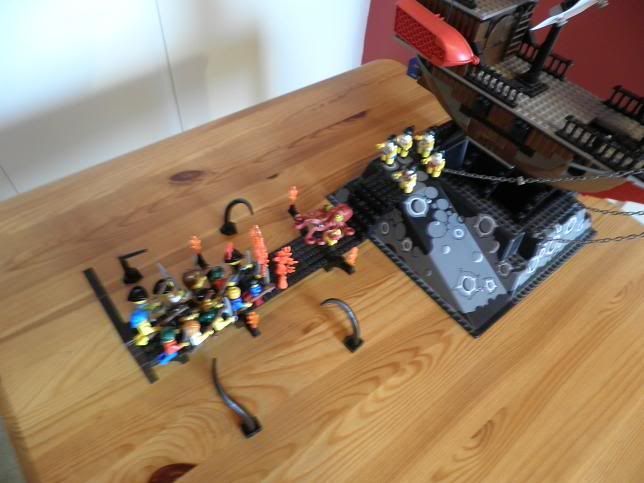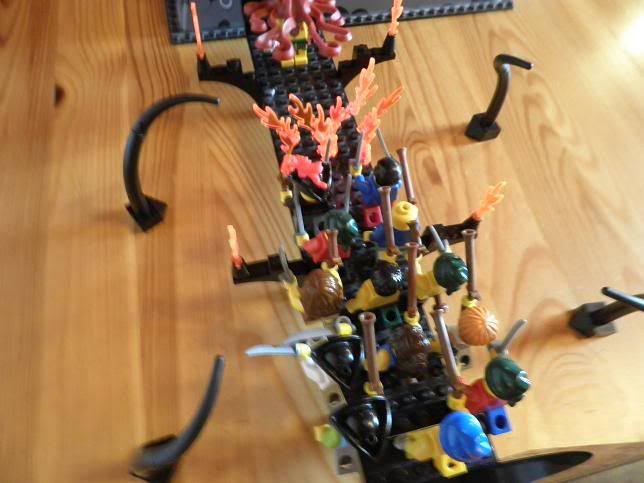 lrdofbricks, Zahru II, RJ and Sloopofwar: Send in your Turn 3 orders!
Top Thread