Sorry for the delay.
Islanders
- Zahru II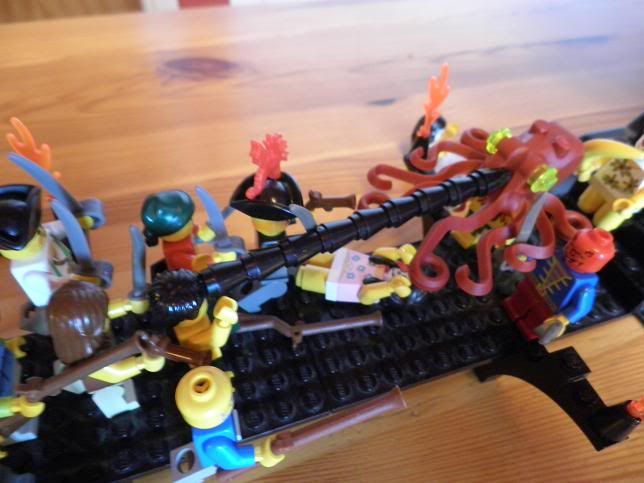 The islander priest discovers yet another advantage of having an octopus head - you can shoot ink at people!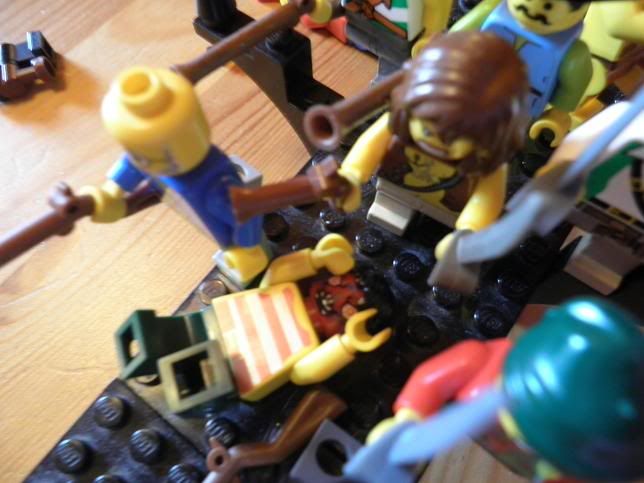 In this case it is of course BrikThulhu-enhanced ink, and the poor pirate screams in pain as his skin is eaten away.
Undead Japanese Schoolgirls
- Sloopofwar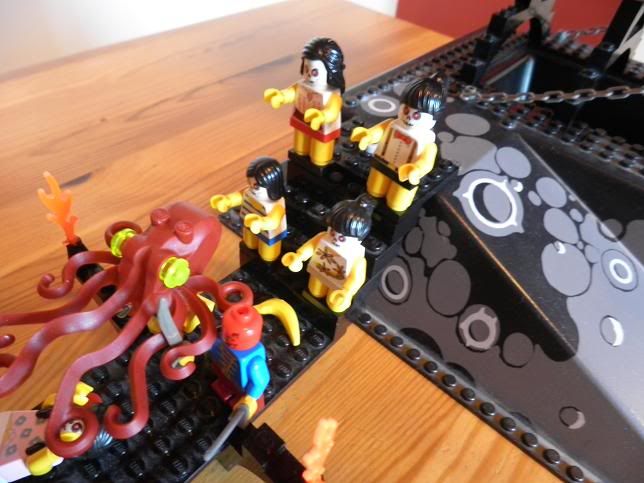 The girls get back on the bridge.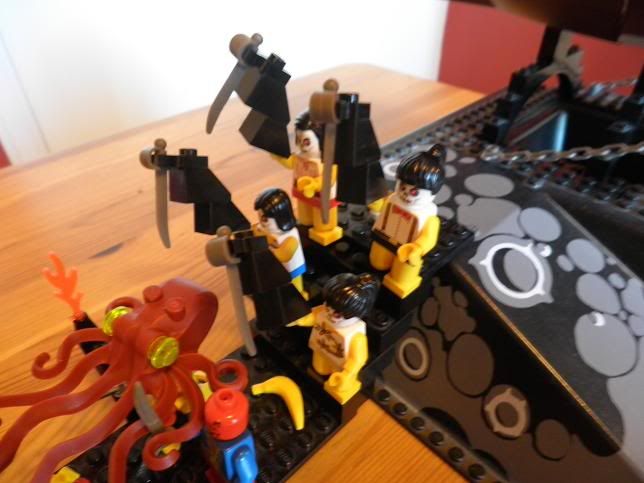 Then they all take off one of their stiletto heeled shoes...
...and throw them at the pirates! The pirates do their best to avoid or parry the incoming footwear, but one of them is impaled.
BrikThulhu
- RJ
A tentacle shoots out of the water carrying the lost pirate... but she seems changed somehow.
She leaps onto a pirate and engages in unwholesome acts with him. Vigorously.
"Aaah! Get her off me! Get her off me!"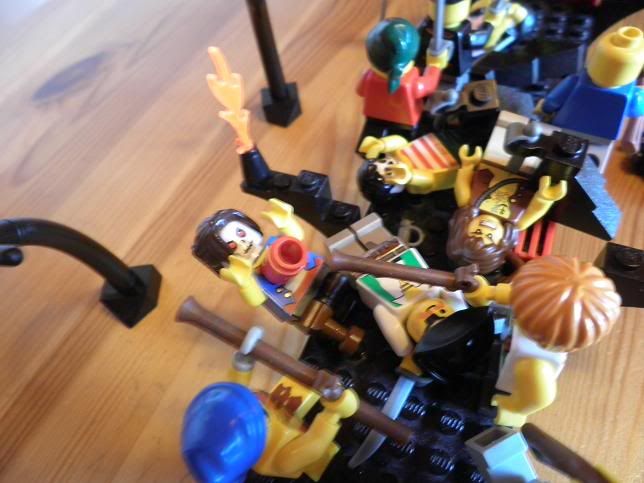 Keeping his head cool, a pirate kills the abomination with a musket shot... but who knows what damage she has already caused?
What's this now? Rodrigo pulls out another bottle of rum.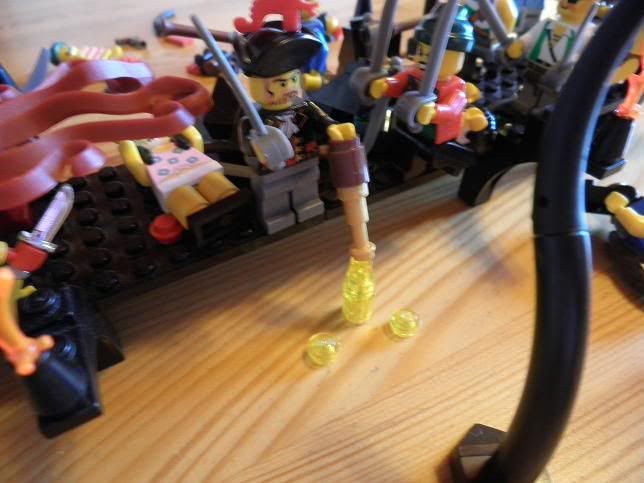 And empties it into the sea???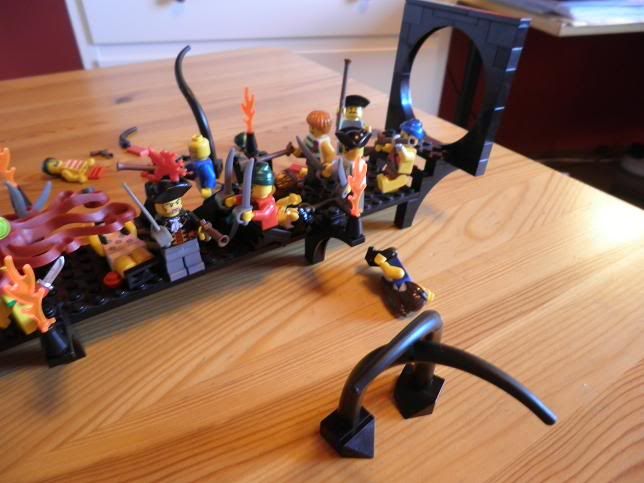 Rodrigo's cunning becomes apparent as
BrikThulhu gets drunk!
His tentacles wave around, unfocused. That rum is strong stuff.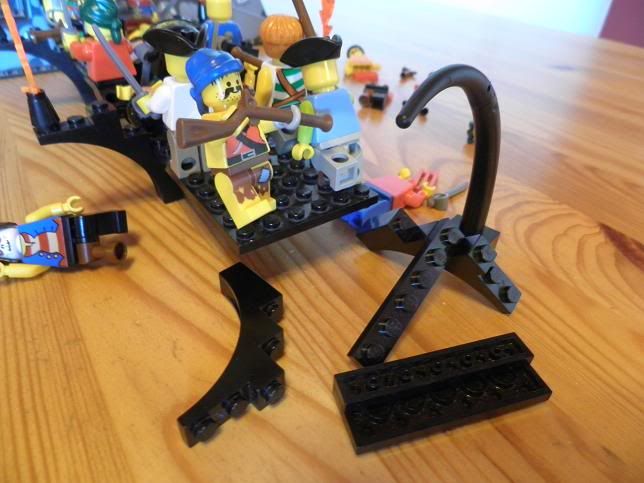 Maybe more by accident than intention, one tentacle smashes the bridge behind the pirates, closing the gate and cutting off their retreat.
Pirates
- lrdofbricks
The pirates charge forward!
The islander priest leaps into the water to avoid them, leaving his minion to face the onslaught.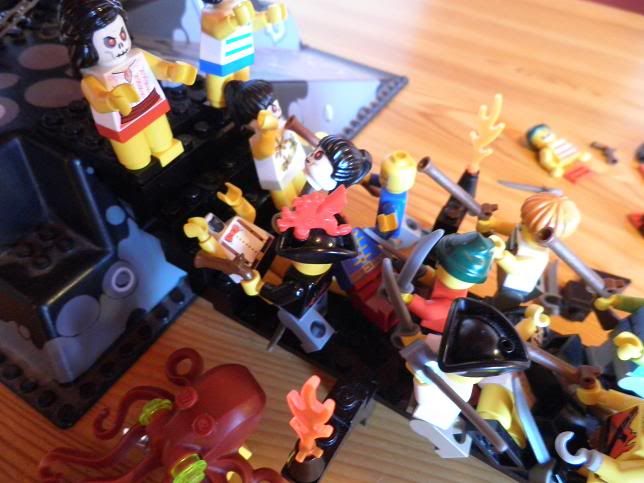 And it sure is an onslaught... the minion is cut down, Rodrigo takes the head of a schoolgirl, and another girl is shot by Francisco Duroculo.
The dead
Pirates - lrdofbricks
Units left: 7/17
Kills: 11/21
Islanders - Zahru II
Units left: 1/7+1
Kills: 6/21
BrikThulhu - RJ
Units left: 1/1+1
Kills: 3/21
Undead Japanese Schoolgirls - Sloopofwar
Units left: 2/5
Kills: 1/21
Overviews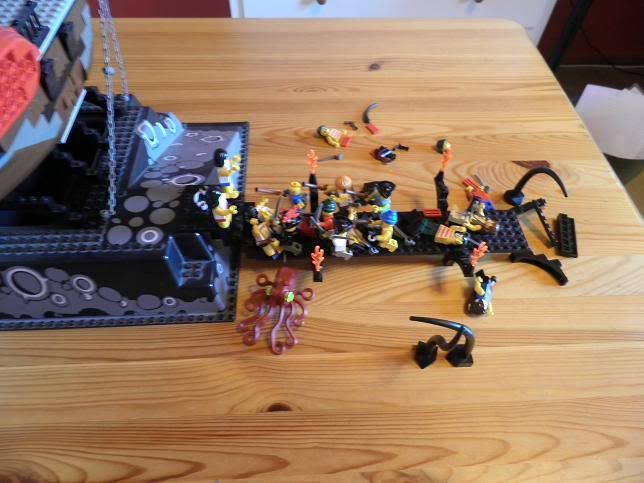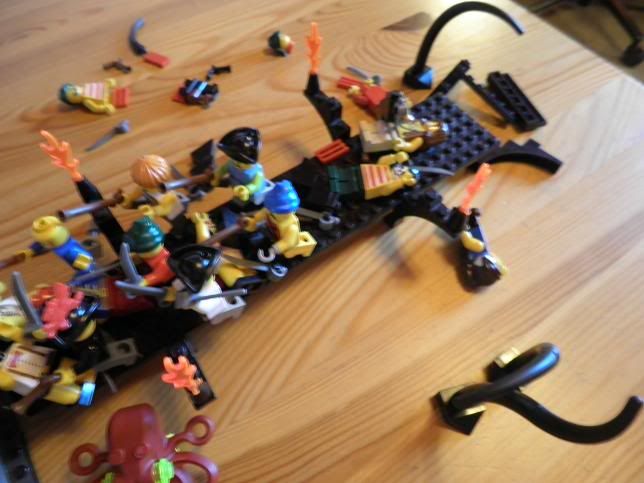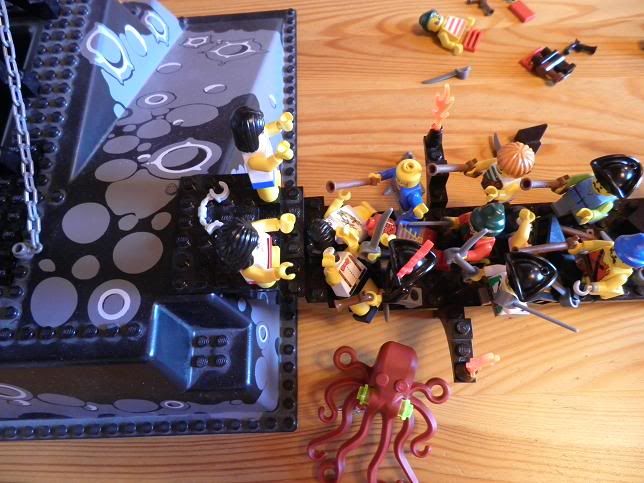 lrdofbricks, Zahru II, RJ and Sloopofwar: Send in your Turn 5 orders!
Top Thread