Ok, I changed the way of peach respawning. A 1d4 of how many.
Civvies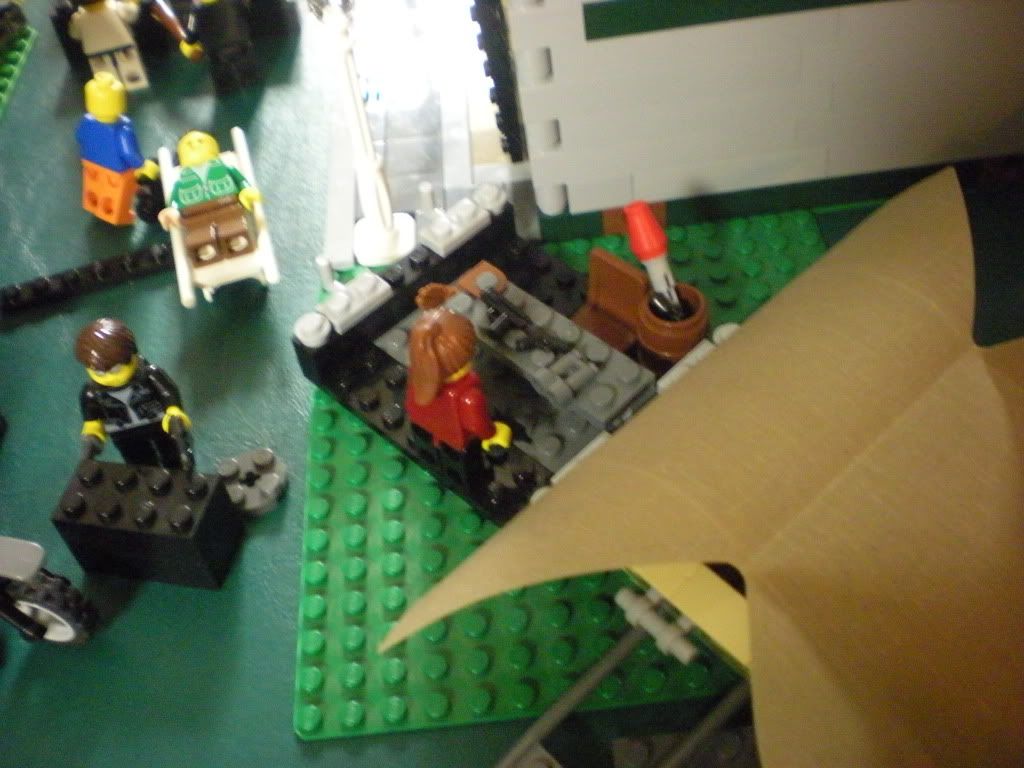 Ok, the girl civillian searches the tent.
She gets a few pistols.
Another civillian rides the motorbike to the cart and takes cover.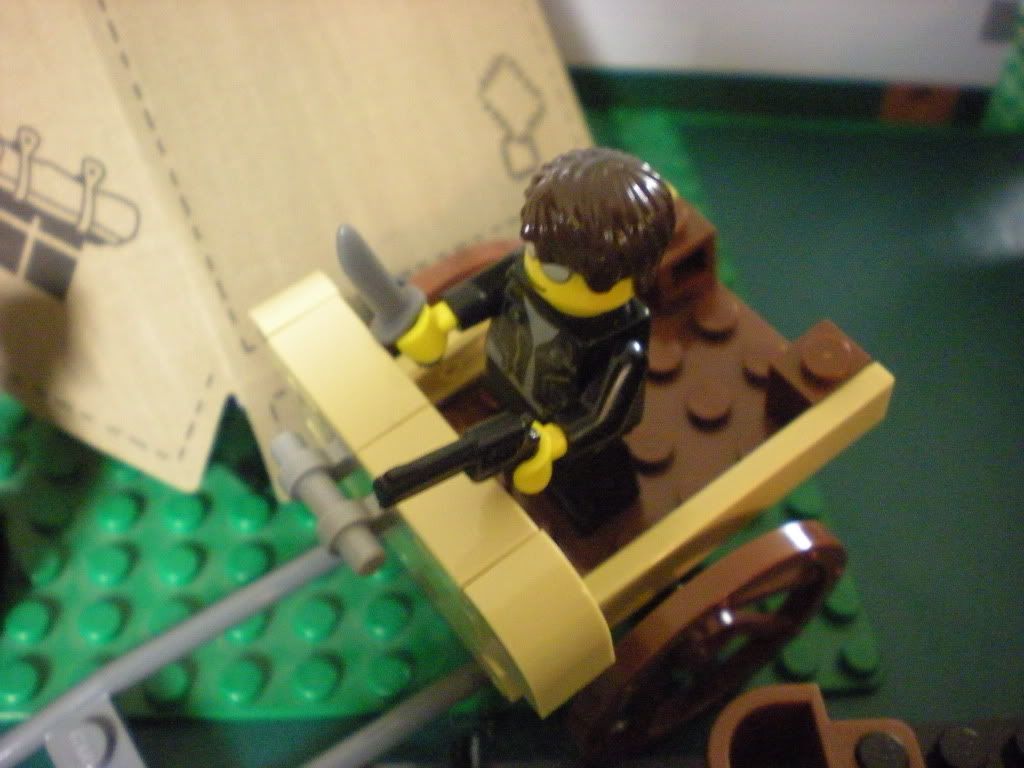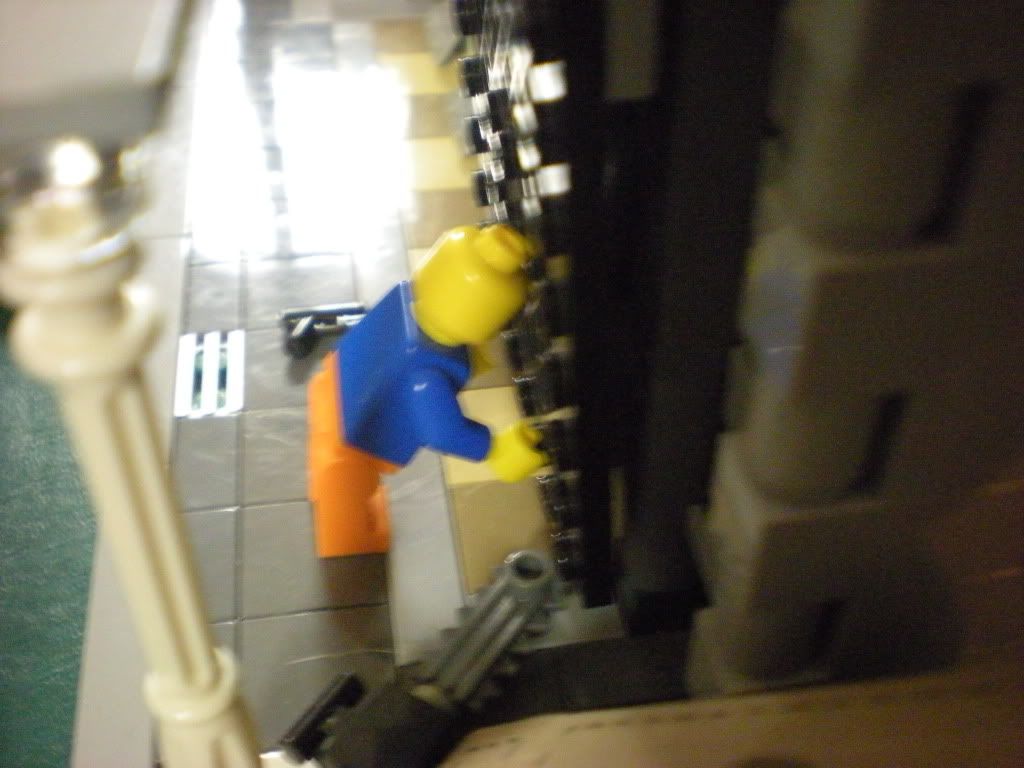 The construction worker trys to pry open the gate....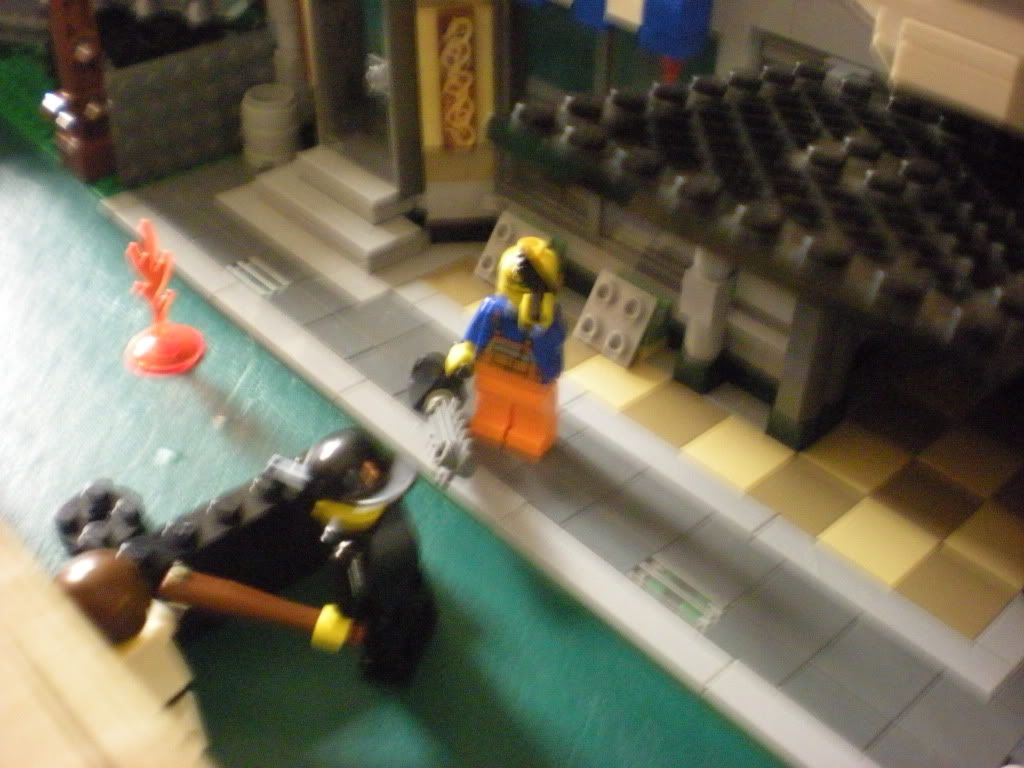 ... with sucsess! He calls to the others to fall back.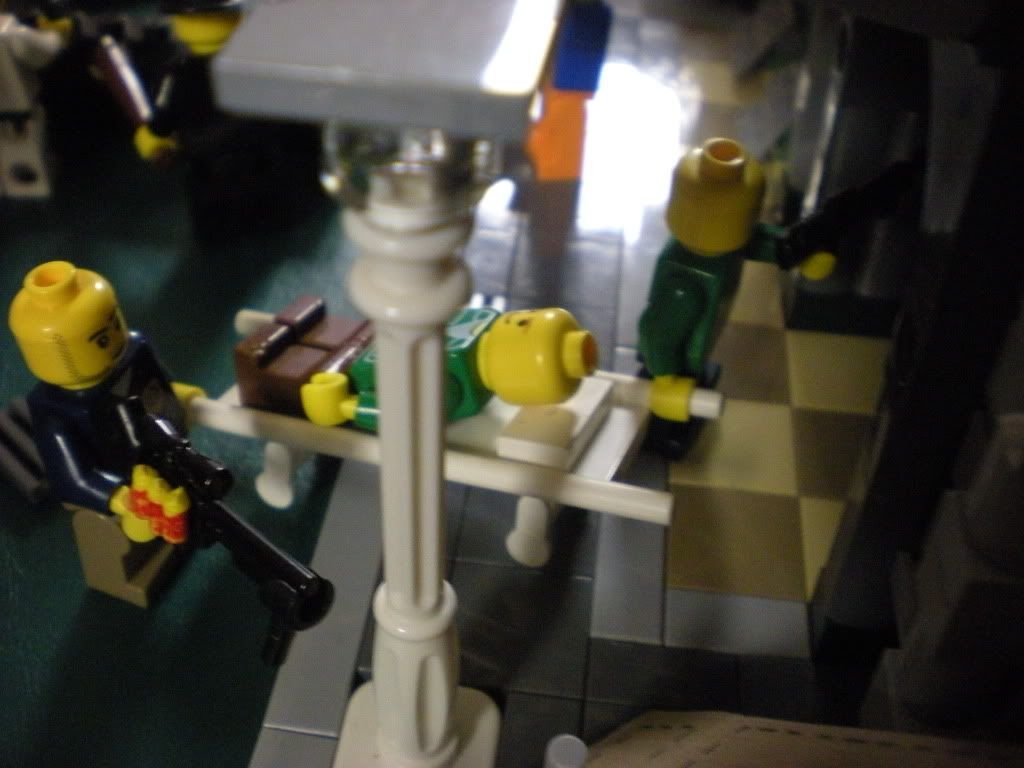 They transport the infected one into the 2nd floor.
The medic gets his medi-kit.
2nd floor.
The medic catches up.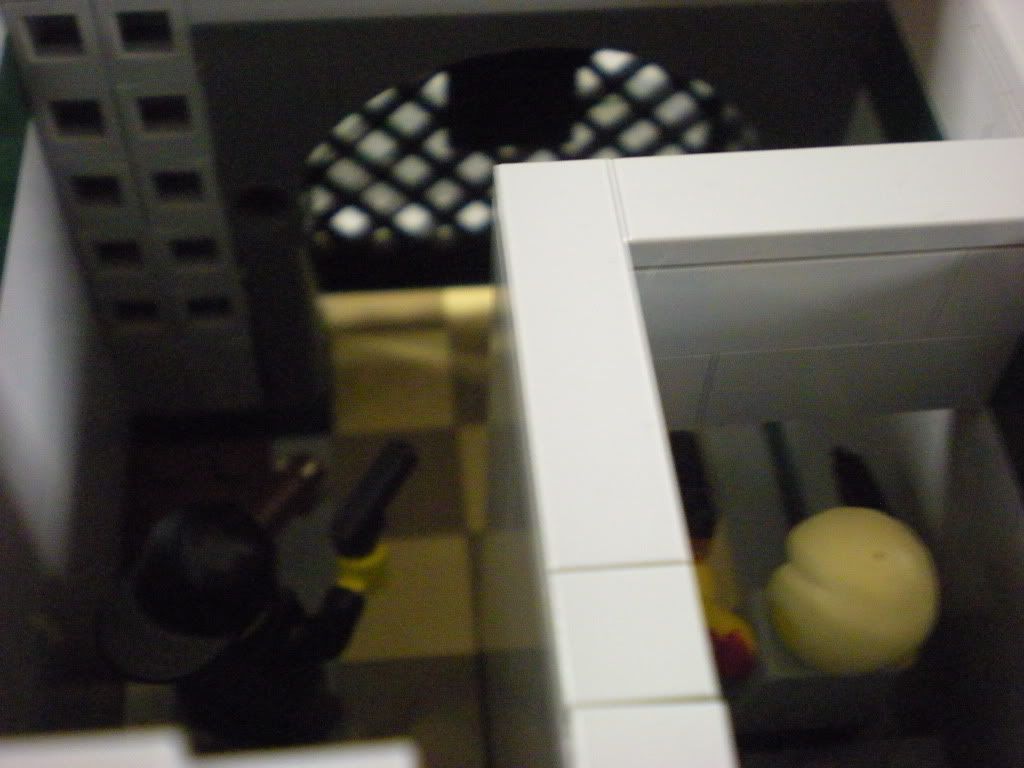 Two stay back to guard.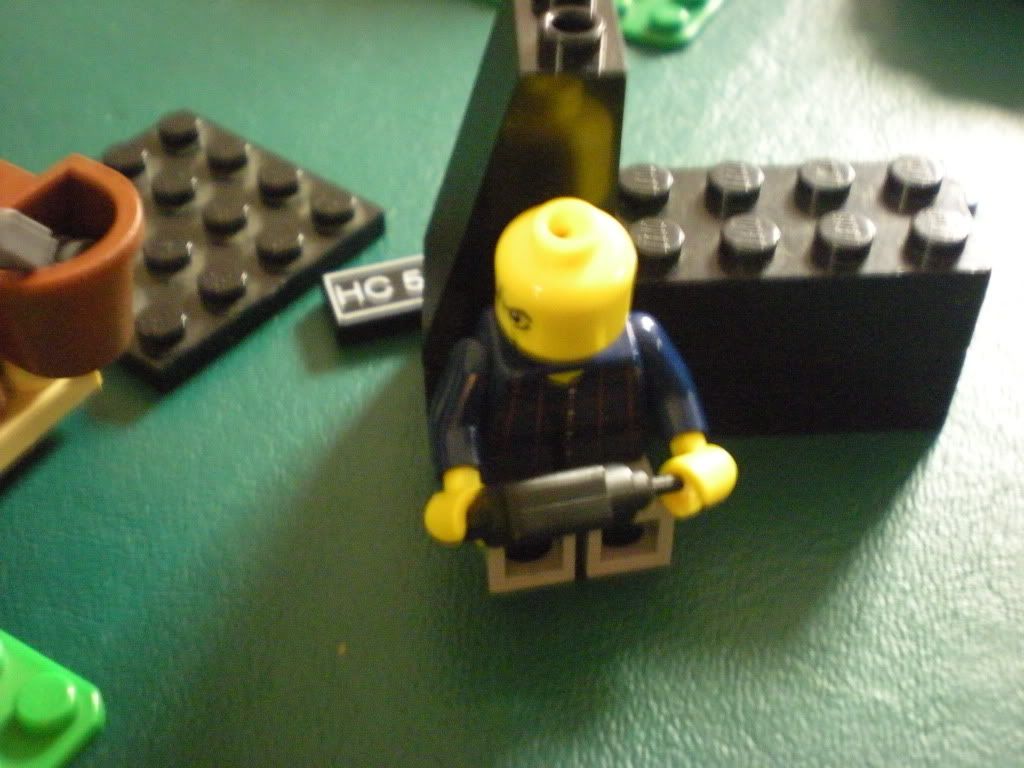 Oh no! They forgot everyone's favorite Vietnam vetran, Old Man Smittymin Jenkins! He mutters a related story about 'Nam as he moves up for cover and saves his action.
IMMORTALS
Warhead jumps up onto MFS's slay, and swaps out his minigun for his Staff of Chaos.
MFS takes some shots at the RPG man and they hit, and he also drops a bomb, but the bomb hits nobody.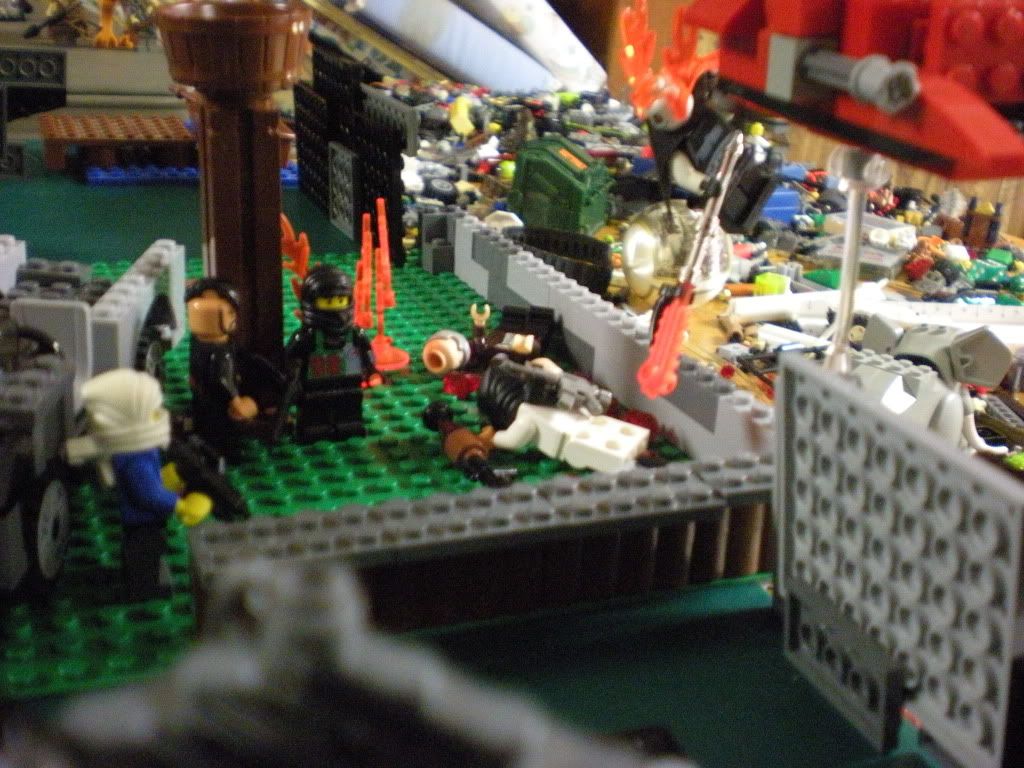 Warhead kill smome peaches.
Crabman Ruse takes a few shots with his dual MGLs at the terrorists. He kills one.
The other two recover and sit in the jeep.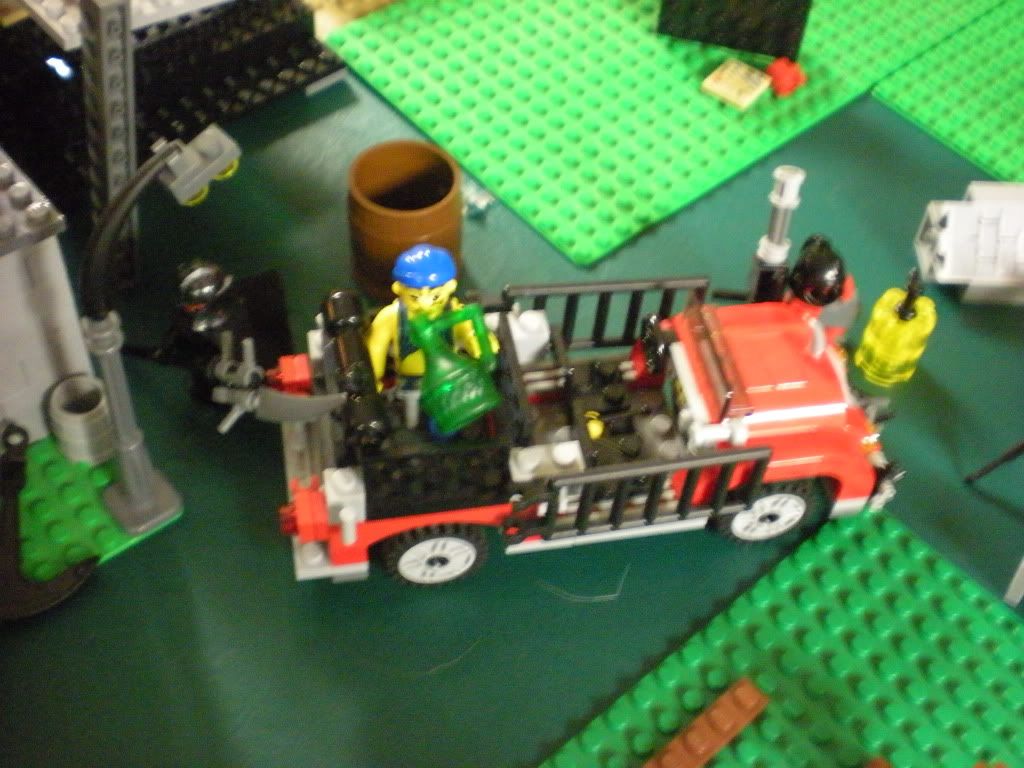 The drunken pirate giant with the rocket launcher takes a swig and shoots. Everyone else moves up.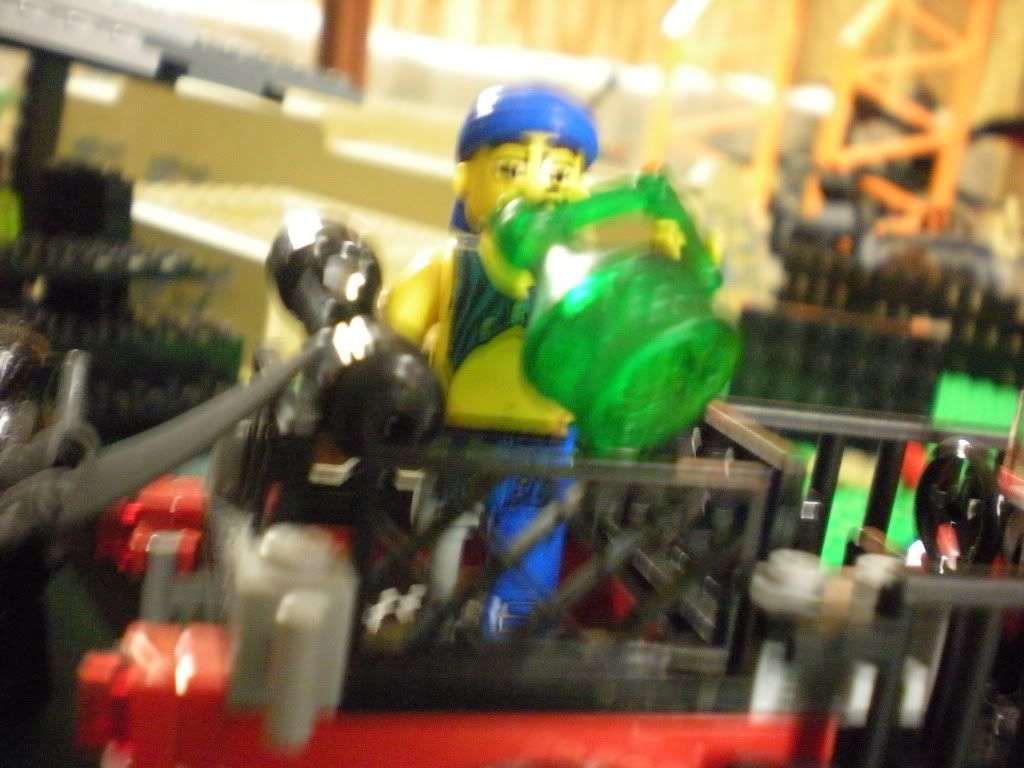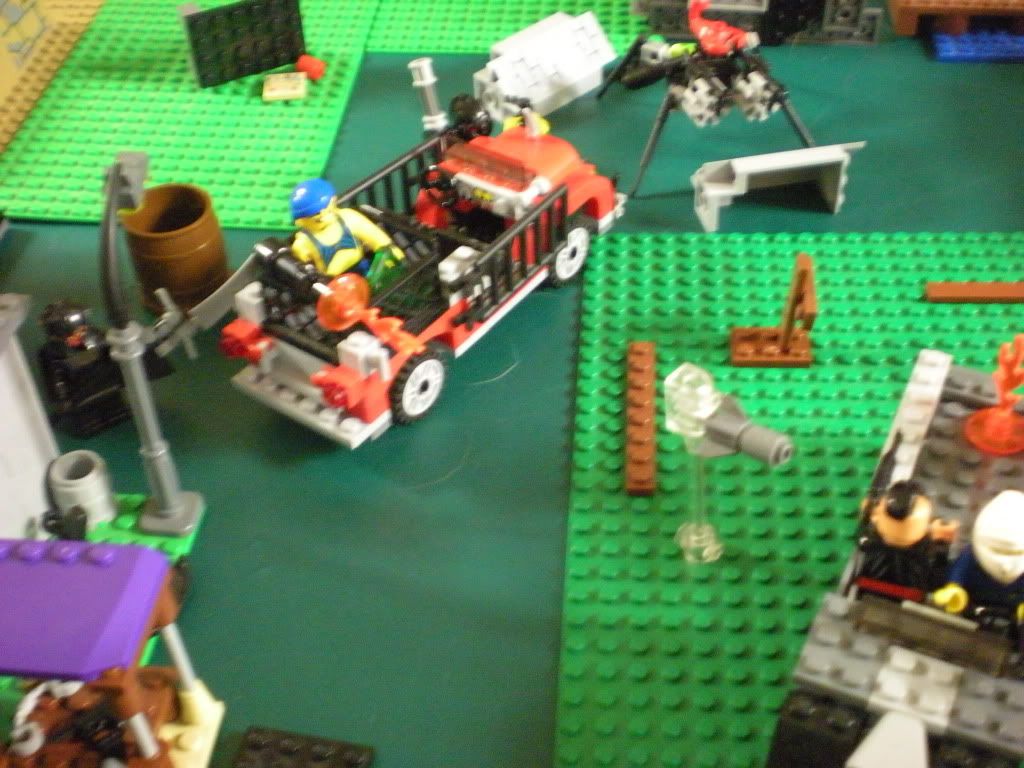 Unfortunatly, the rocket does not explode.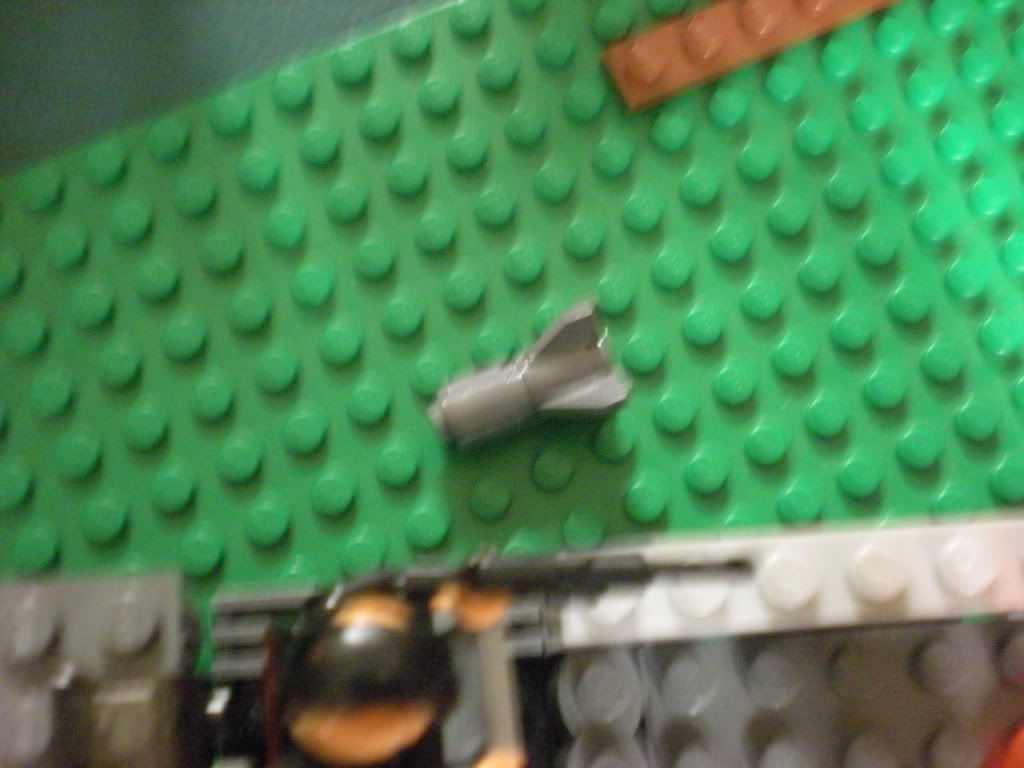 Peach Horde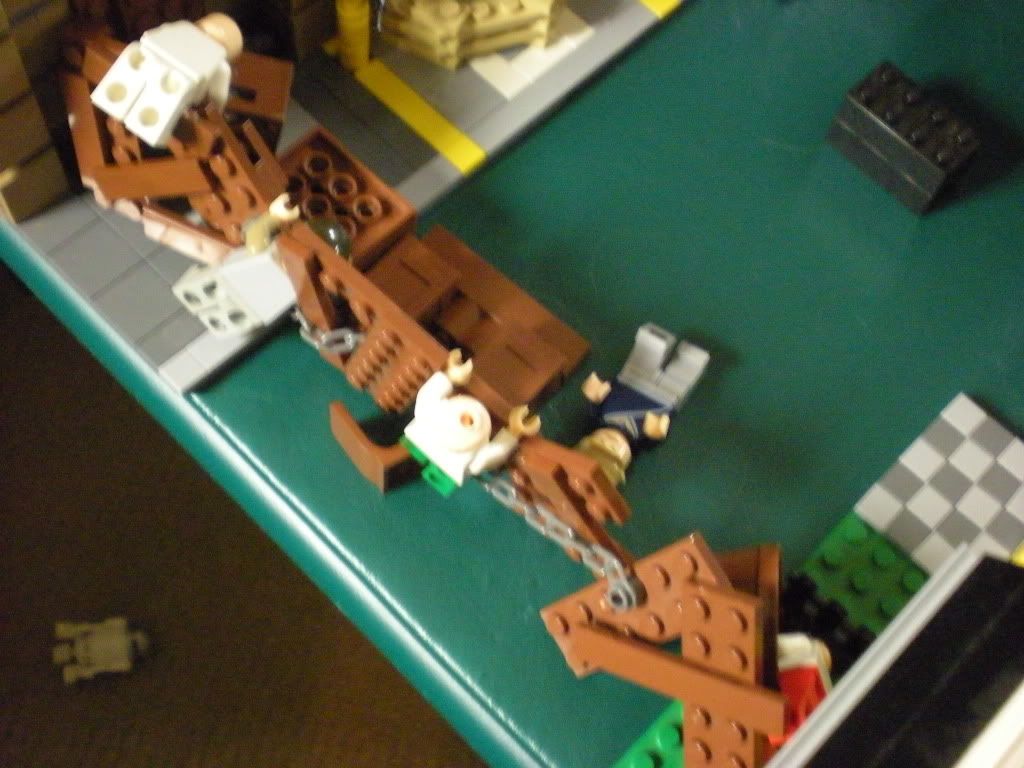 They move up in a zombielike fasion.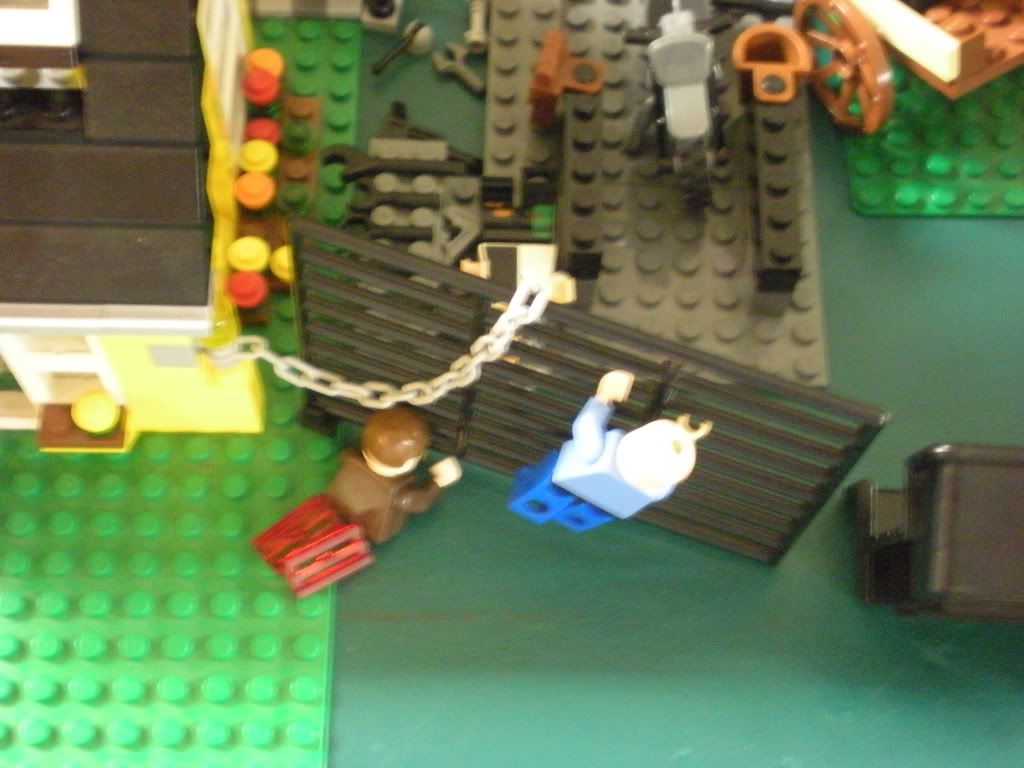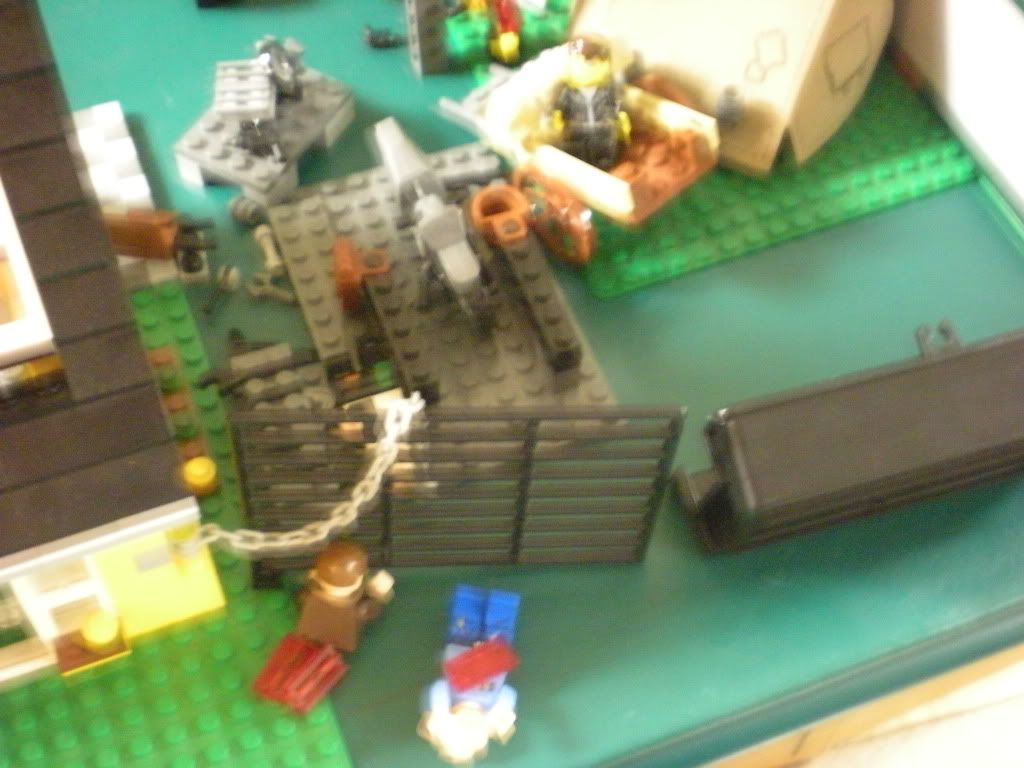 But the civvie on the cart takes a shot and kill one with his response action.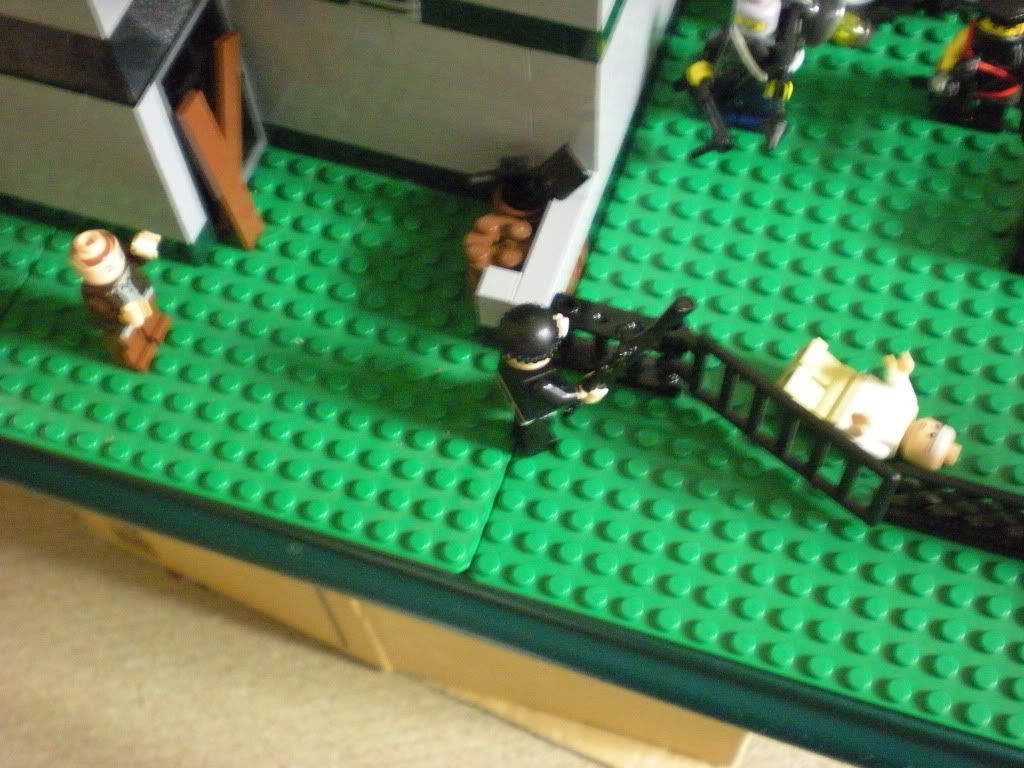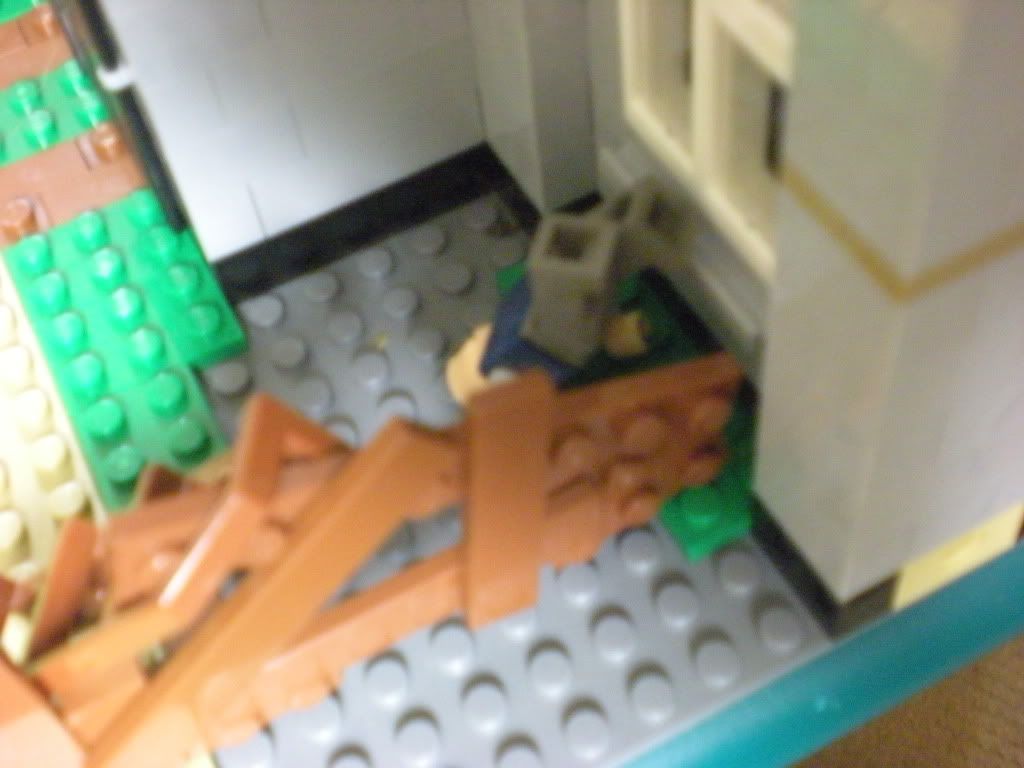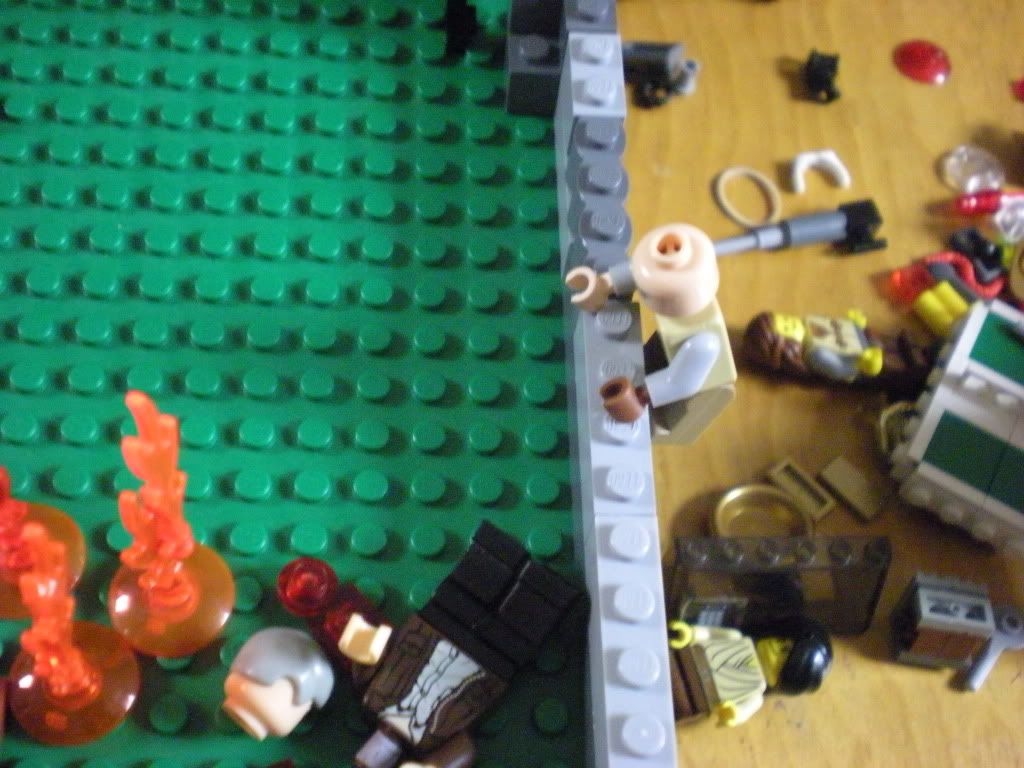 The new recruit.
Blacklist. They were NPC'd this turn due to... complications.
Lt runs up and meeles one of them dead.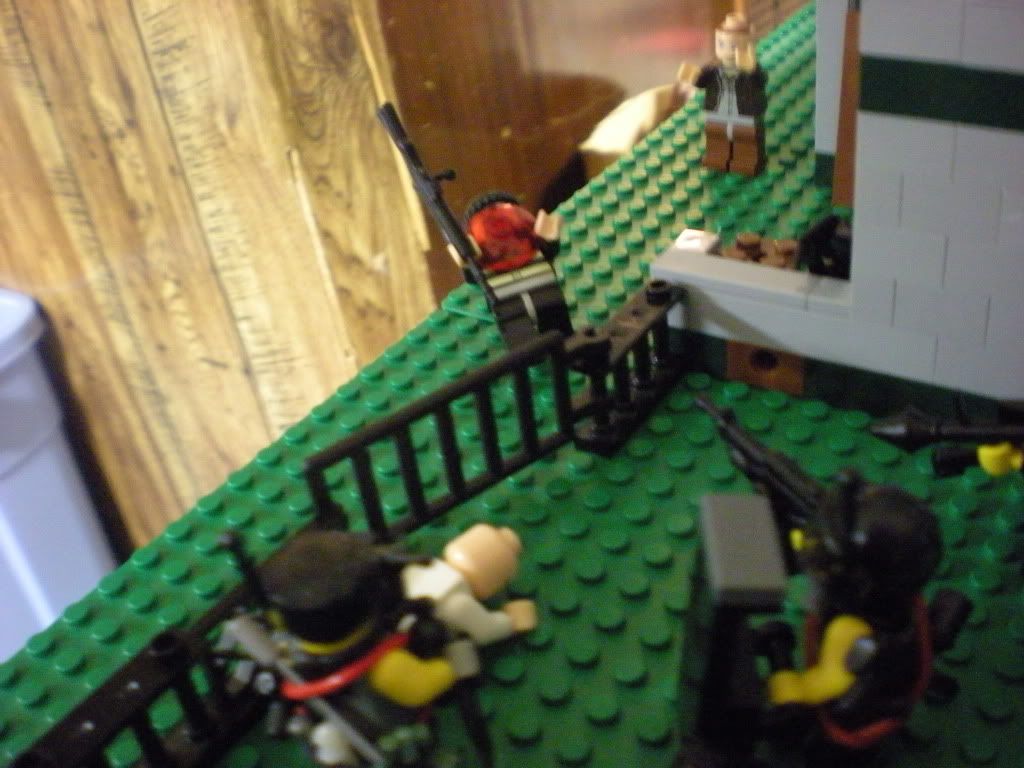 The rest kill and kill all they can.
Oh, and I forgot to take a picture of this guy. Whoops! Unmighty Pennie of forgetfulness on Blacklist.
He takes a shot at the terrorists. BOOM HEADSHOT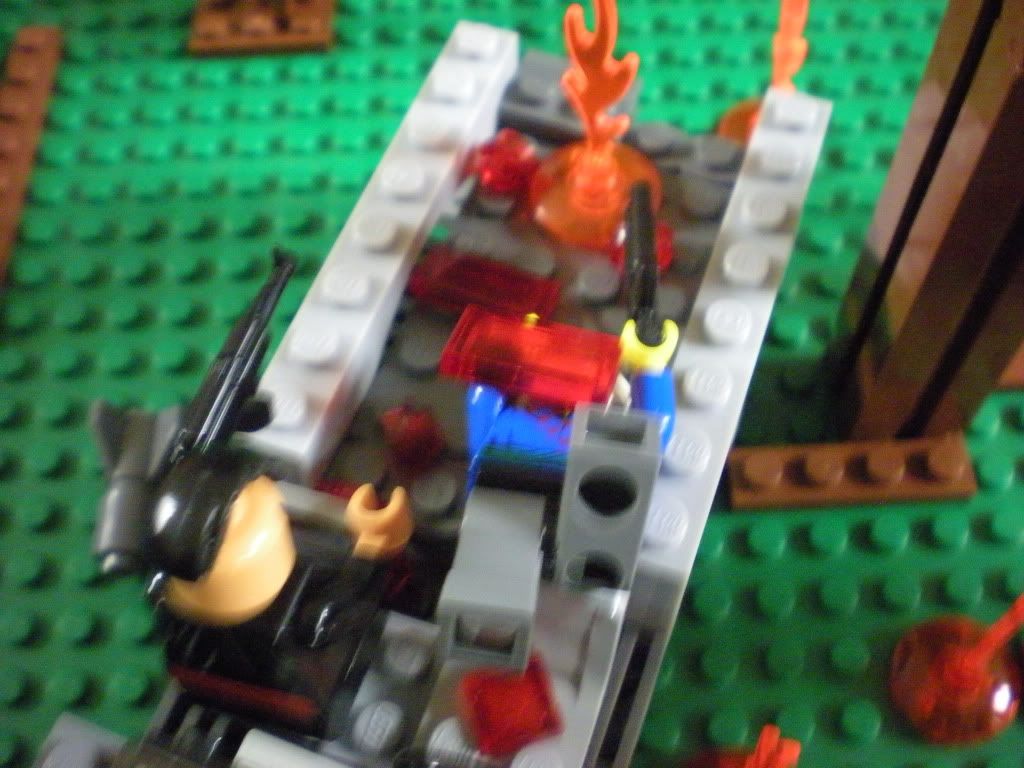 Terrorists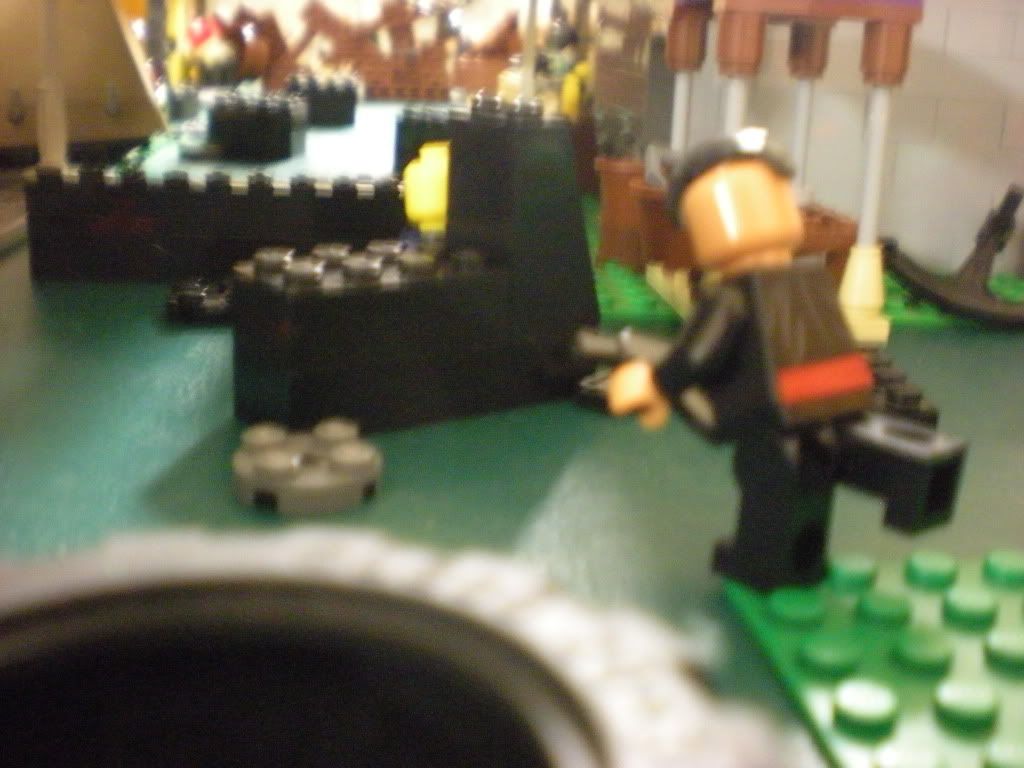 The survivor bails and...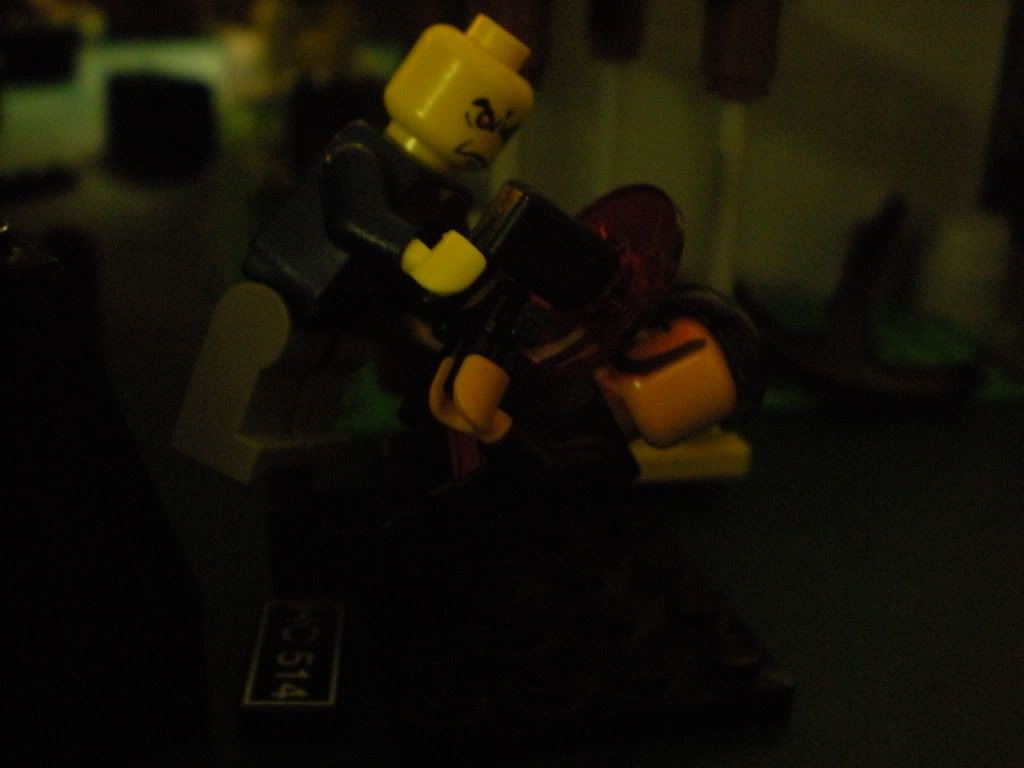 Old Man Smittymin Jankins goes postal with his drill on hs face, using his response action.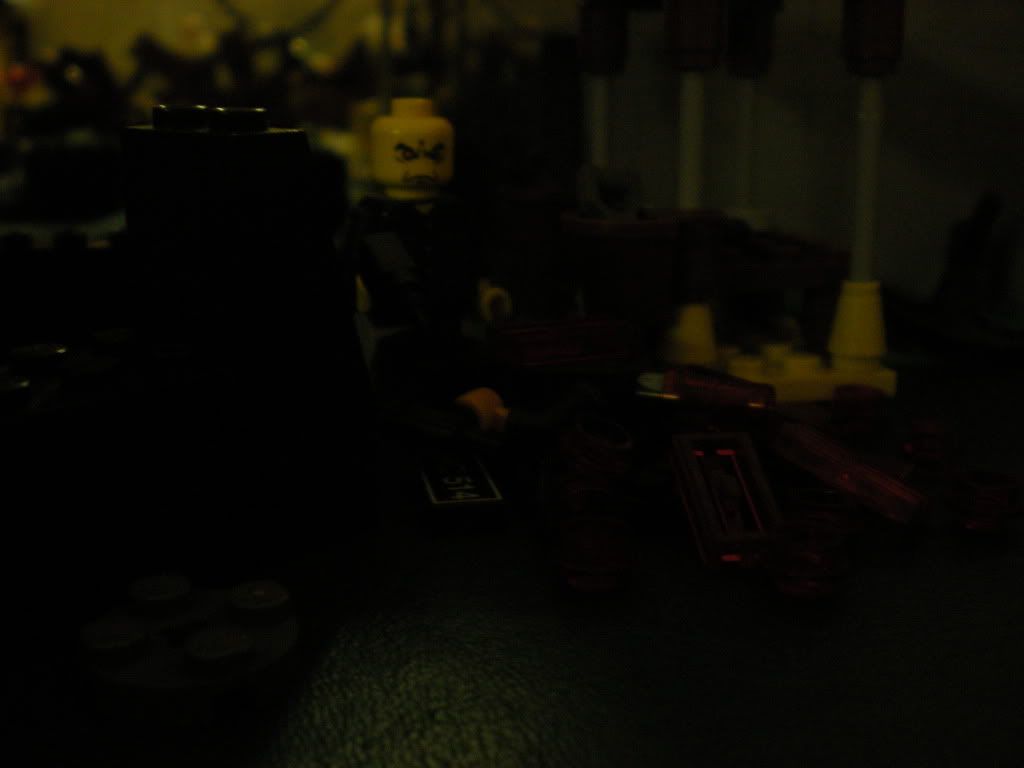 Tyronians
?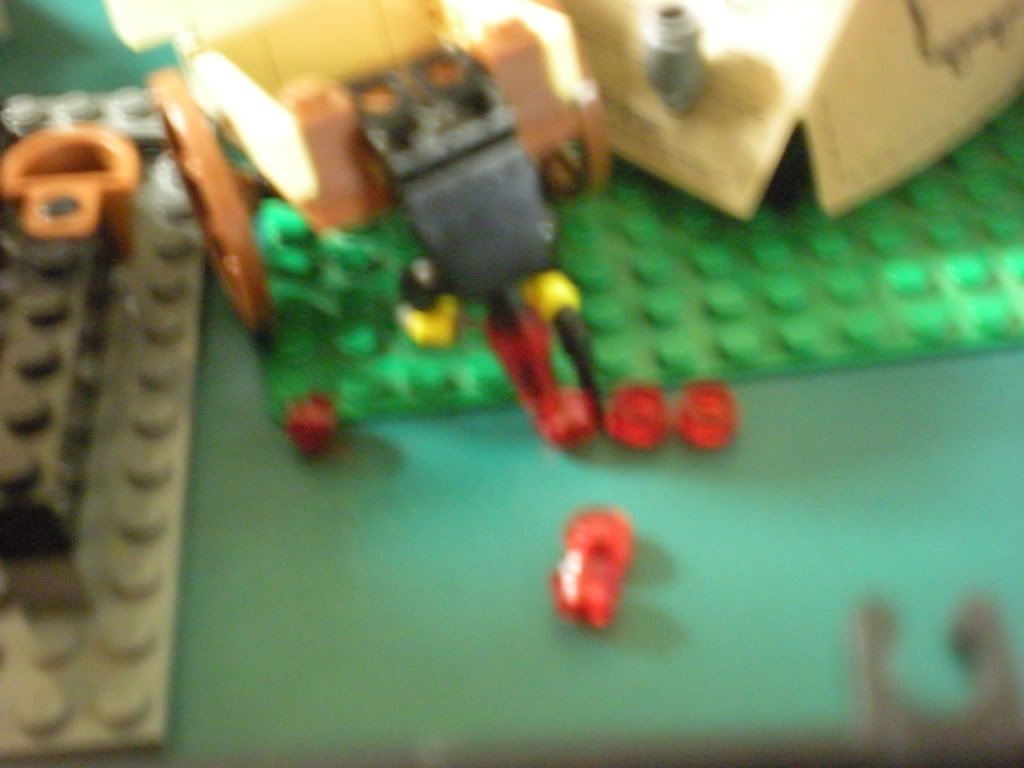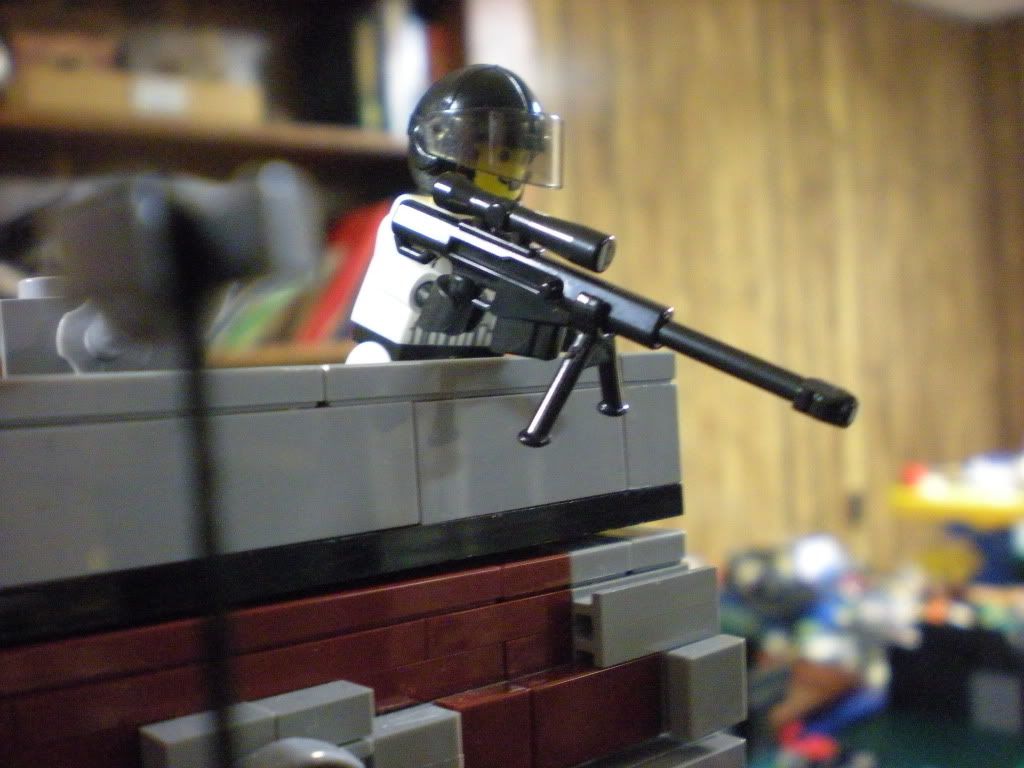 Ohhhhh, it's Clink.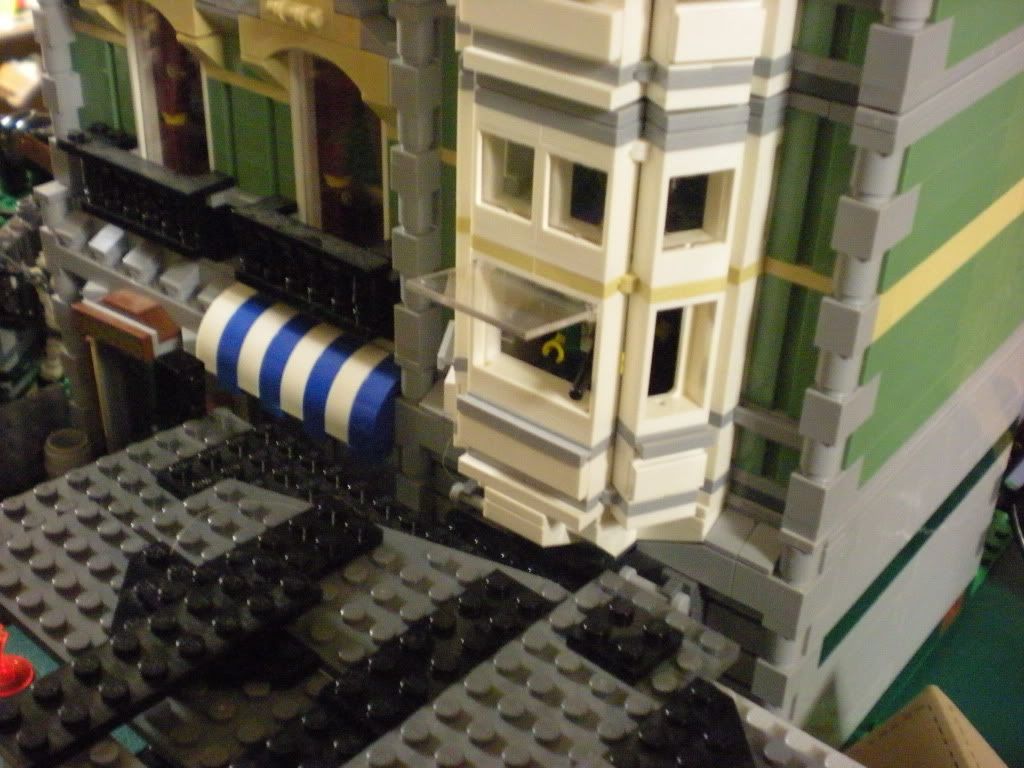 As he pulls from the scope to admire his ork, he looks around and finds nothing of interest.... WAIT! OVER THERE! He spots the civvies and aims.
*The rest of the Tyronians failed their shots at the peaches*
SECRET FACTION 6 ENTERS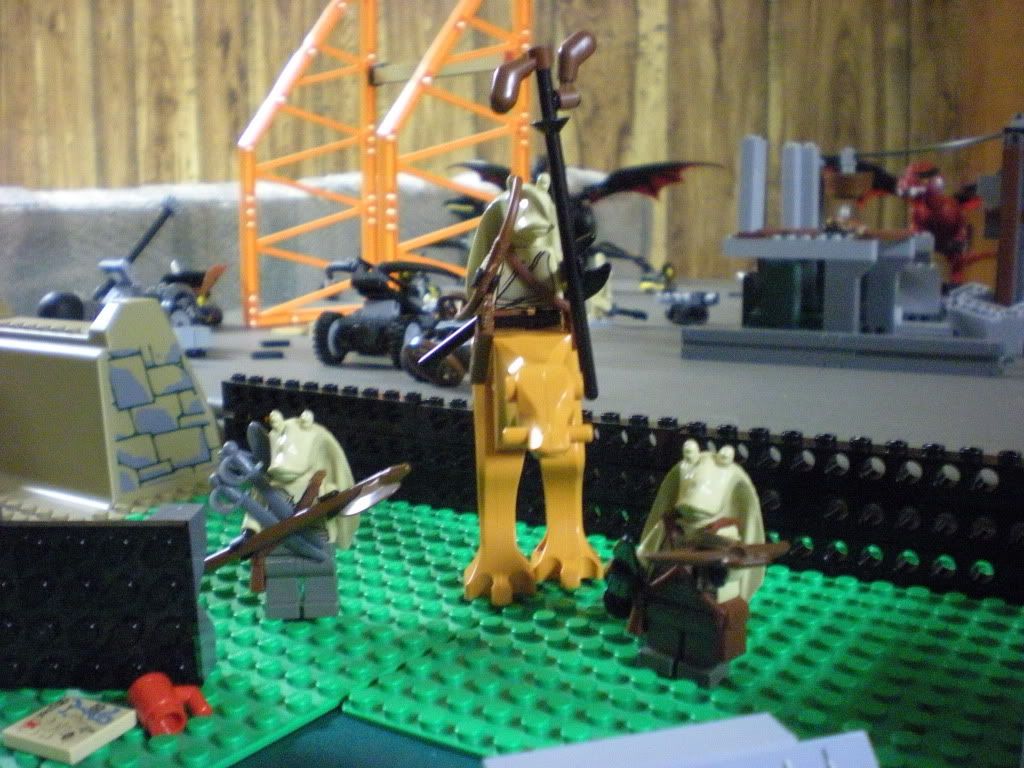 Dungan Warriors! What do they want?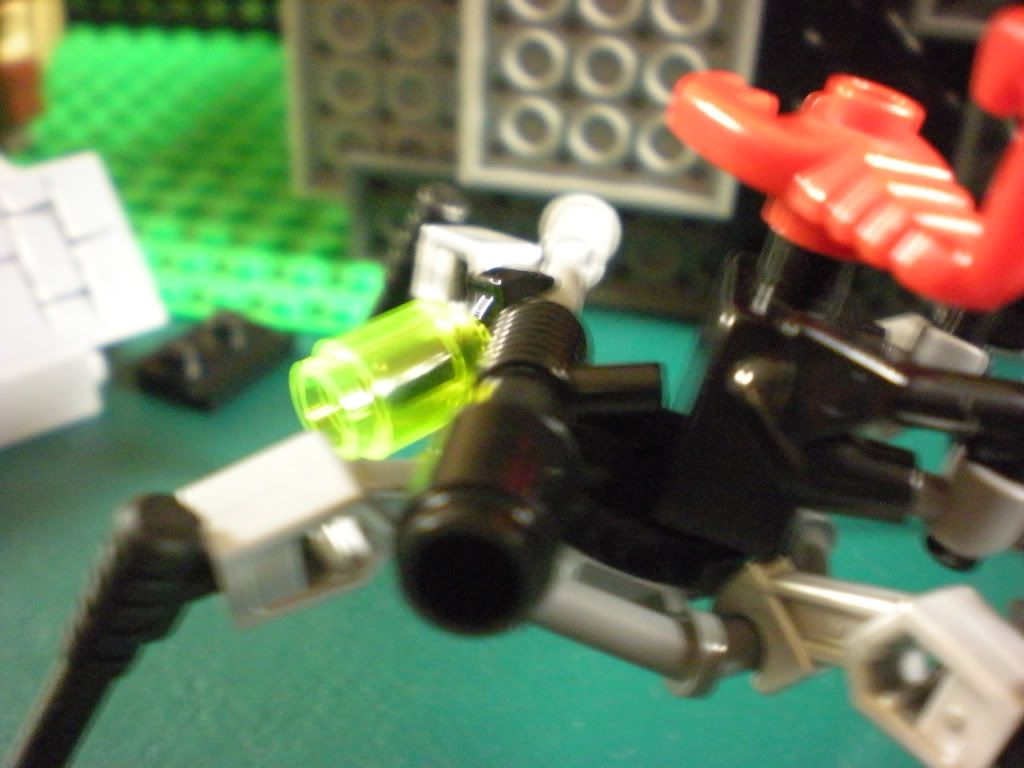 Ohhh... Figures. One shoots his crossbow at Crabman Ruse but only gets his attention. Very unwanted attention....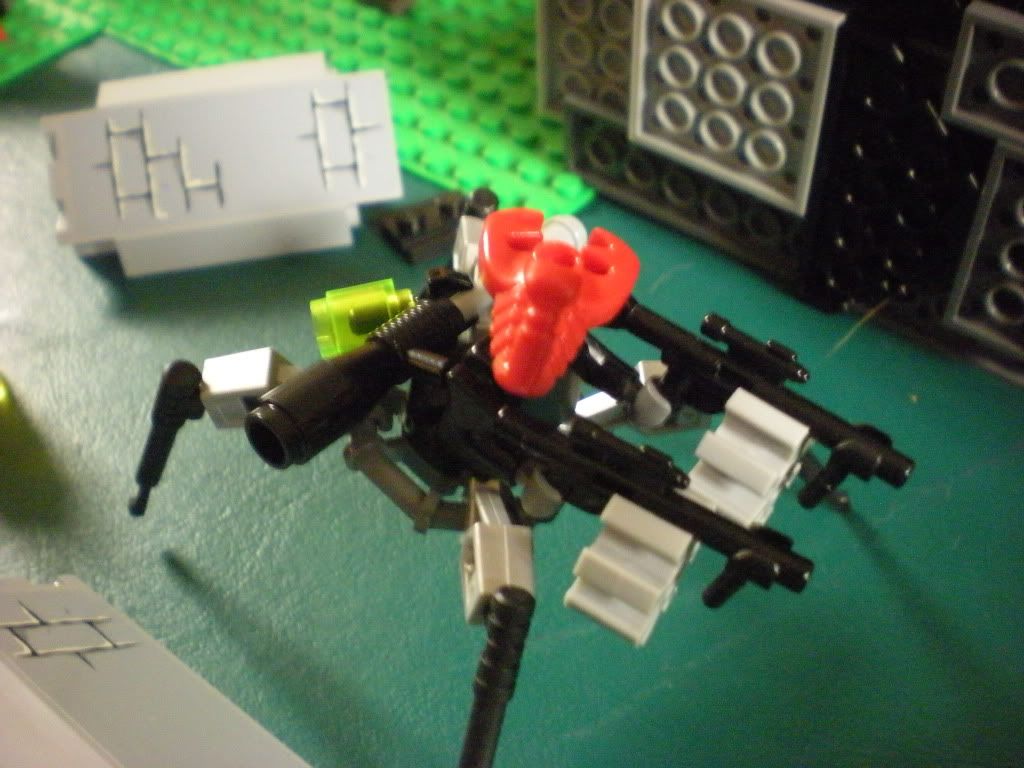 OVERVIEWS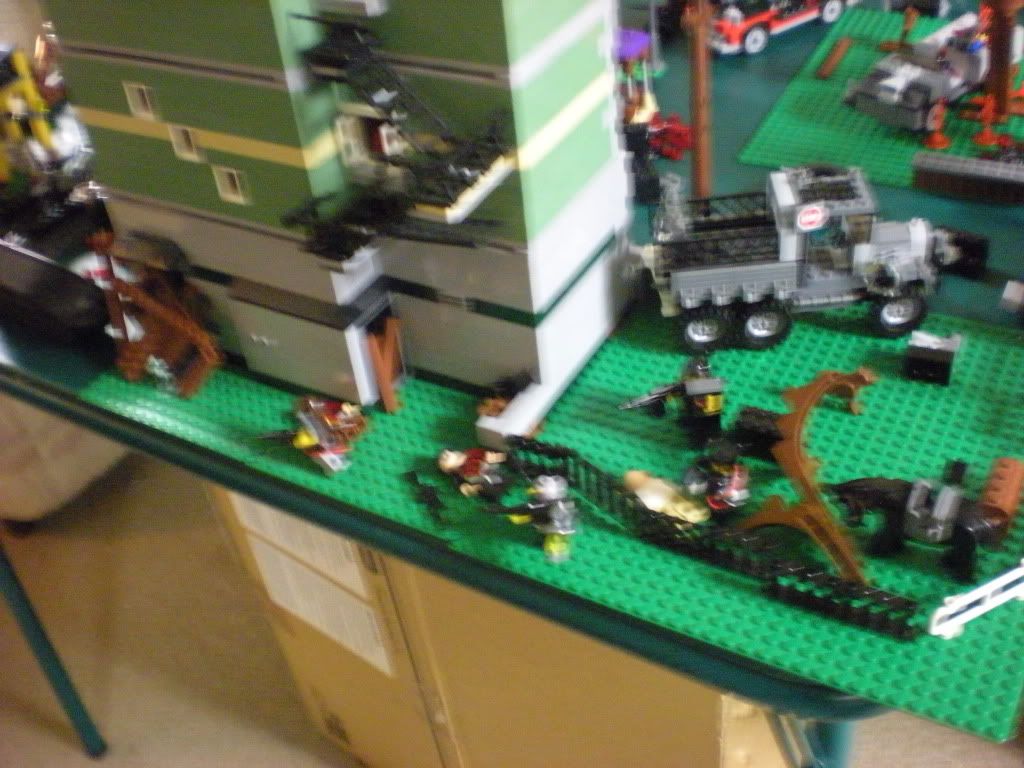 KILLS:
Civvies:2/11
Immortals:5/11
Blacklist:3/11
Peach Horde:0/11
Tyrnains:1/11
SEND IN TURN 2 ORDERS!