Undead Japanese Schoolgirls
- Sloopofwar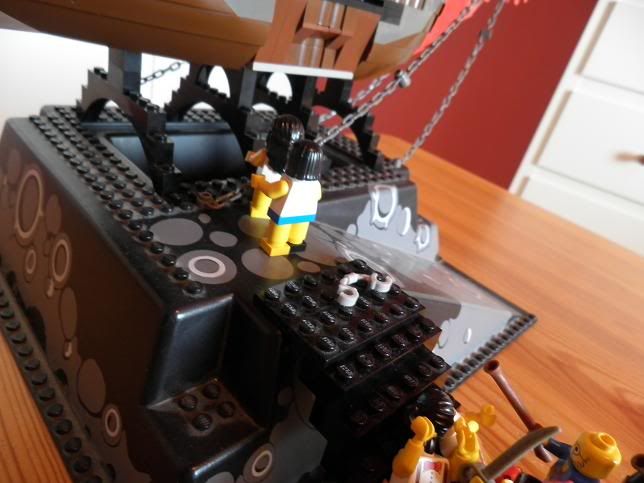 The last schoolgirls retreat...
...and climb onto the Bloodstained Serpent.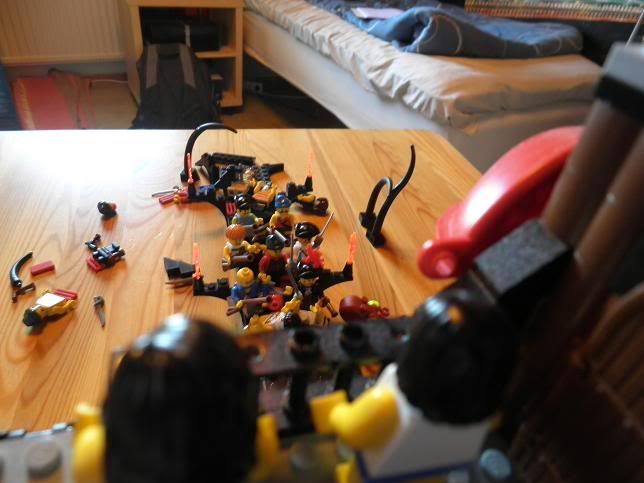 "Quite the view from up here, right Onee-San?"
"Hai!"
Islanders
- Zahru II
Diving into the rum-tainted water has gotten the islander priest as drunk as his master. Rodrigo laughs as he thrashes around.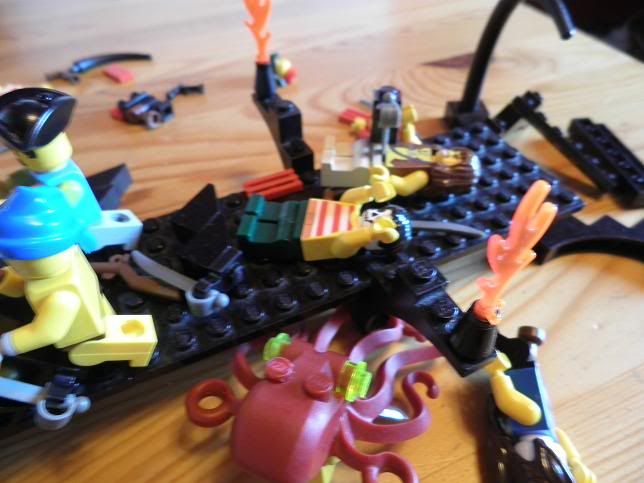 "Ow! Who put a schtupid bridge right where I'm schupposched to schwim?"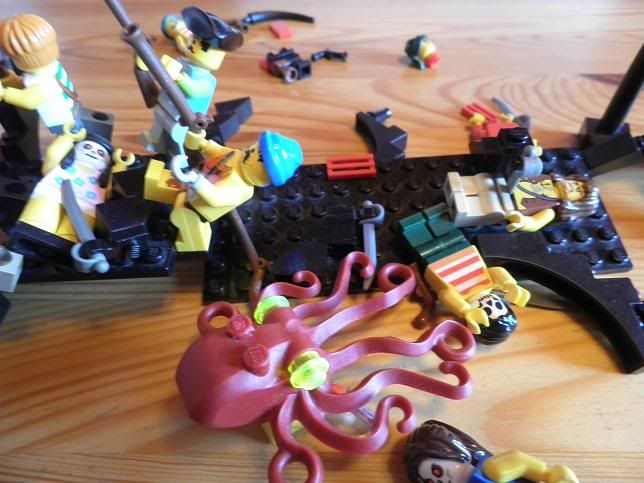 In a drunken rage the priest tears down the bridge.
BrikThulhu
- RJ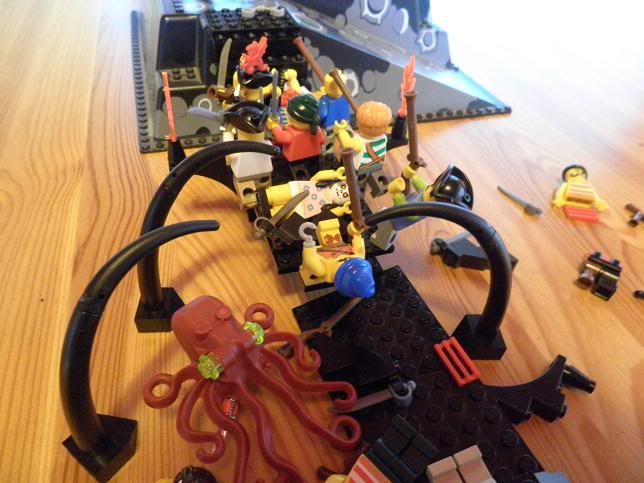 BrikThulhu is in the mood for some more tentacle snuggle.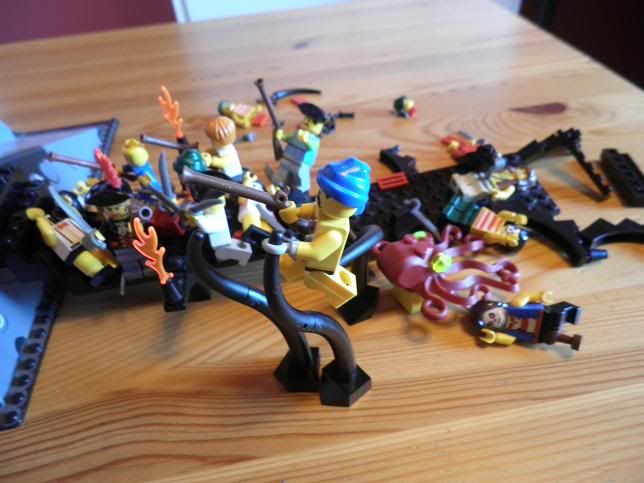 He snatches one of Rodrigo's crewmen and enters every notebook he can get at...
Pirates
- lrdofbricks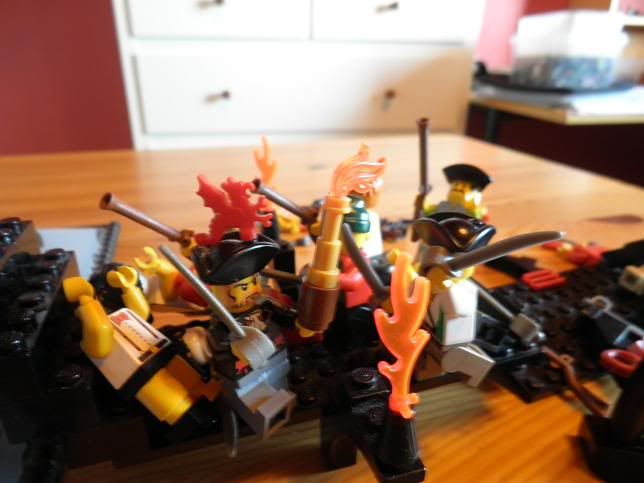 Rodrigo pulls out yet another molotov.
"This be me last bottle of rum... so it better work!"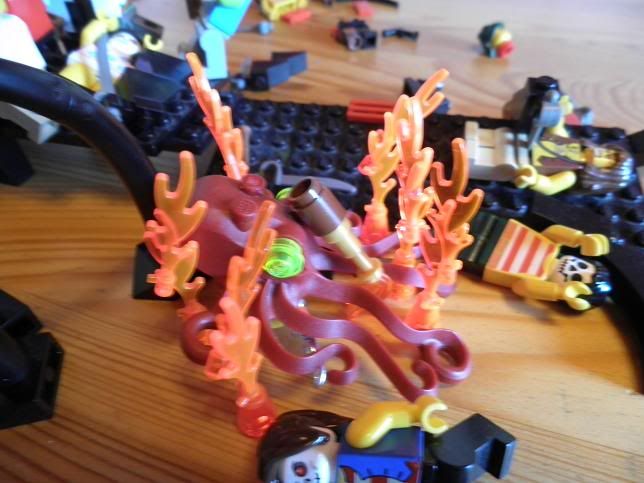 He throws the bottle and hits the priest, who is engulfed in flames.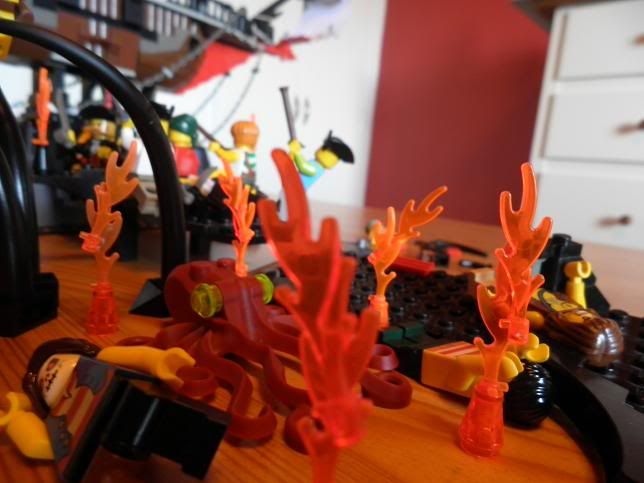 The now highly alcoholic ocean also catches fire!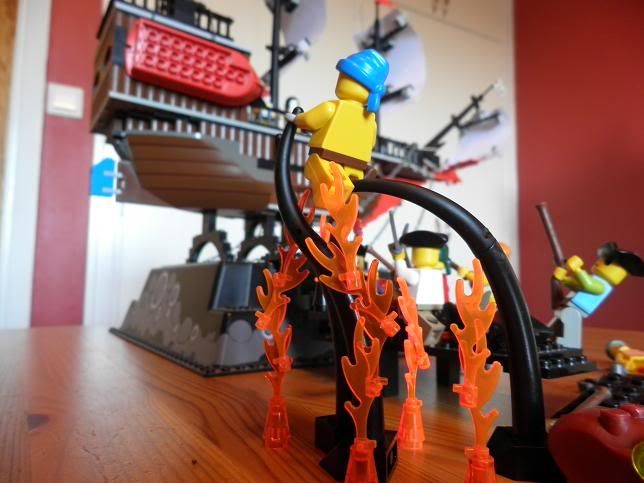 The flames climb up BrikThulhu's tentacles...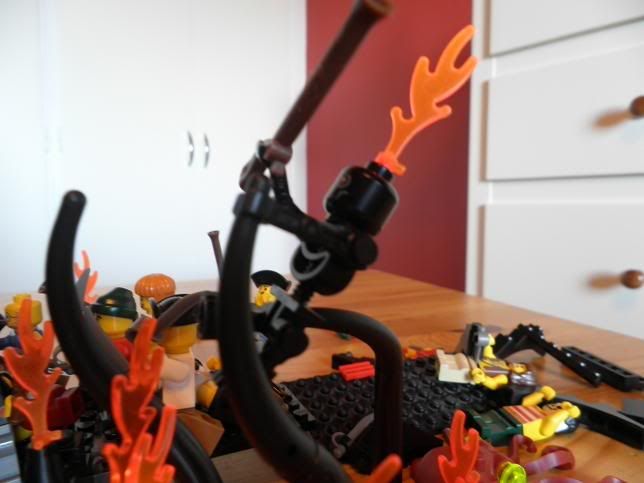 ...and incinerates Rodrigo's crewman, saving him from a far worse fate.
BrikThulhu writhes in pain as his tentacles burn.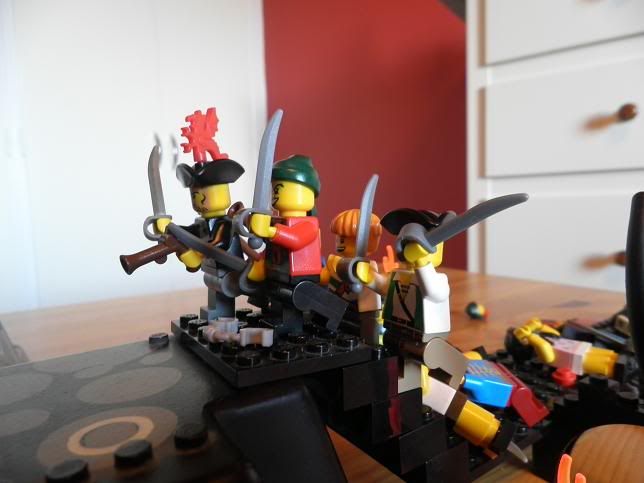 "Now, mateys! Forward!"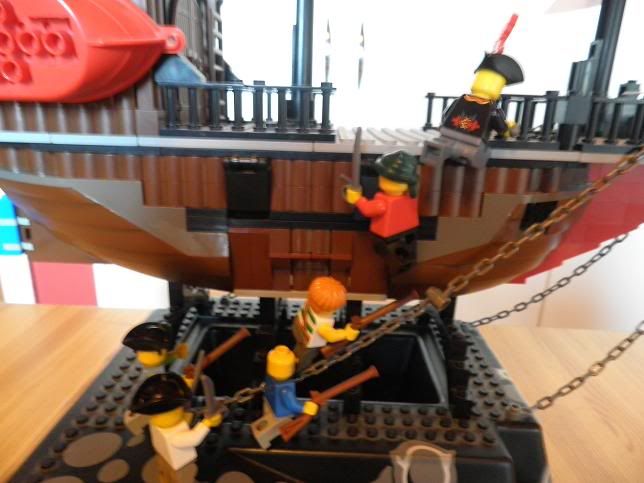 At last! Rodrigo and his crew climb aboard the
Bloodstained Serpent
. Are their trials finally over?
"Where'd them girlies go? Ah, never mind them now!"
The
Bloodstained Serpent
shudders of joy as it feels Rodrigo's hands upon the wheel once more.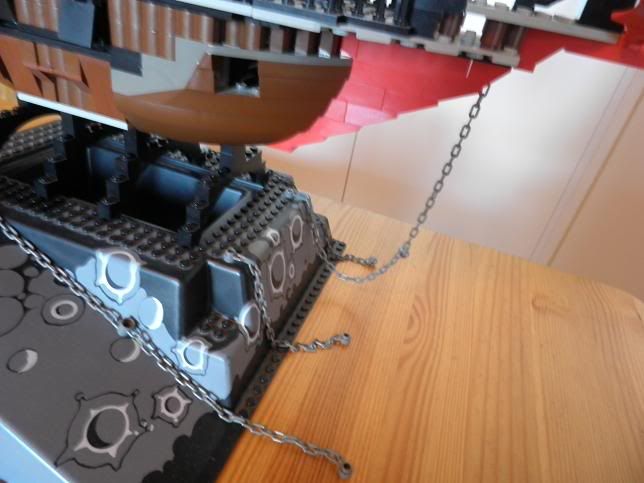 It breaks free of its chains...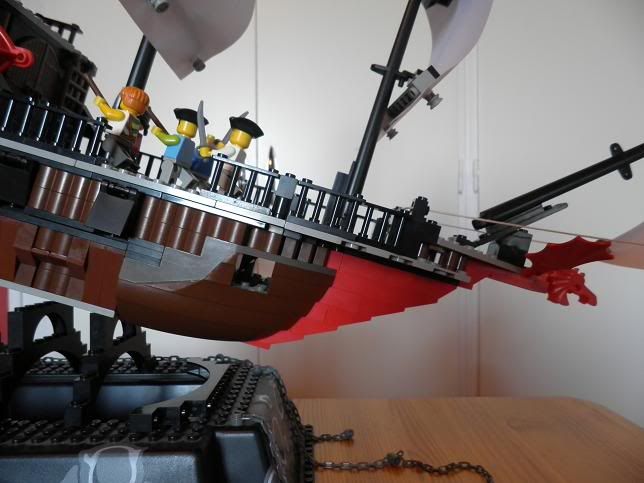 ...and throws itself forwards.
"Cap'n! What'll happen now?"
"I don't know, mateys, but hopefully we won't just fall into BrikThulhu's ocean, get wet and look really stupid..."
MEANWHILE IN THE MORTAL WORLD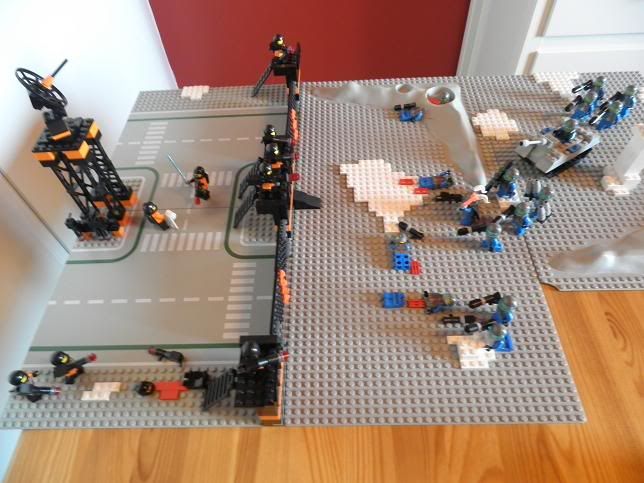 Vergilius Raskolnikov's invasion of the FELC-controlled planet Alighieri is reaching its climax. After months of hard-fought battles, Vergilius and his army besieges the planet's main bastion, where general Winston of the FELC is leading the defenders. Whoever triumphs here will win the war and control the planet.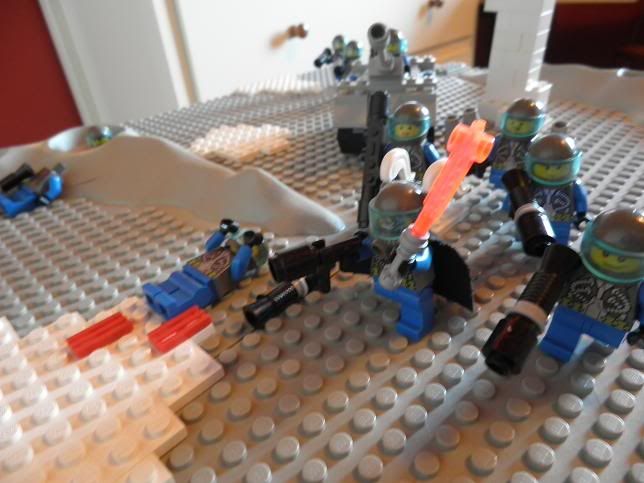 Secret Faction activated:
Vergilius Raskolnikov
commanded by Silverdream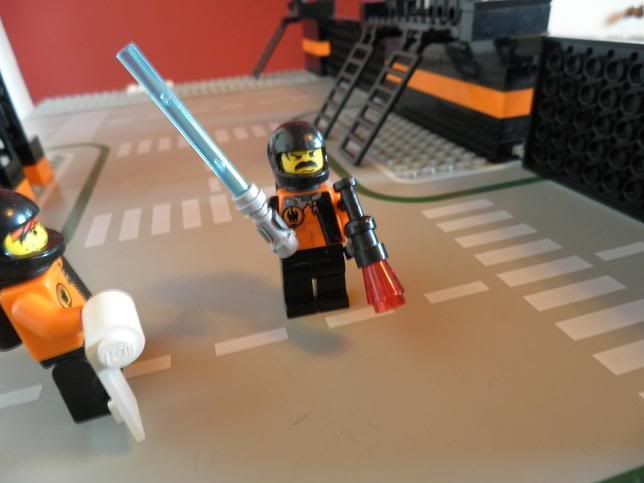 Secret Faction activated:
FELC
commanded by Ross_Varn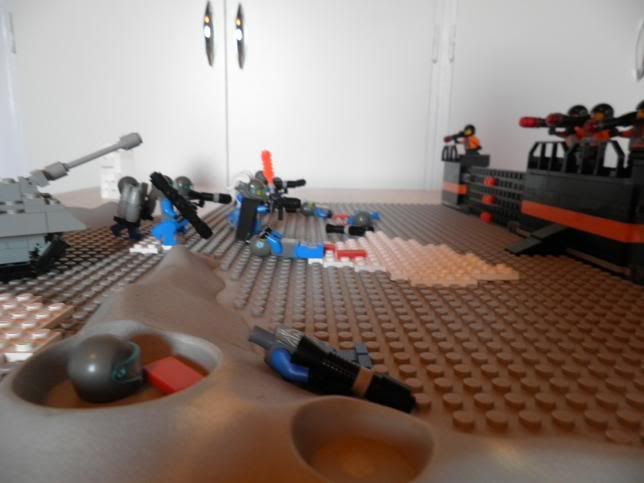 The last thing either side expects...
...is a pirate ship popping out of nowhere.
"Look, mateys! We be still alive! And there be a new world to plunder right off the port side!"
The dead
Pirates - lrdofbricks
Units left: 6/17
Kills: 12/28
Islanders - Zahru II
Units left: 0/7+1
Kills: 6/28
BrikThulhu - RJ
Units left: 1/1+1
Kills: 4/28
Undead Japanese Schoolgirls - Sloopofwar
Units left: 2/5
Kills: 1/28
Vergilius Raskolnikov - Silverdream
Units left: 12/16
Kills: 1/28
FELC - Ross_Varn
Units left: 9/10
Kills: 4/28
Overviews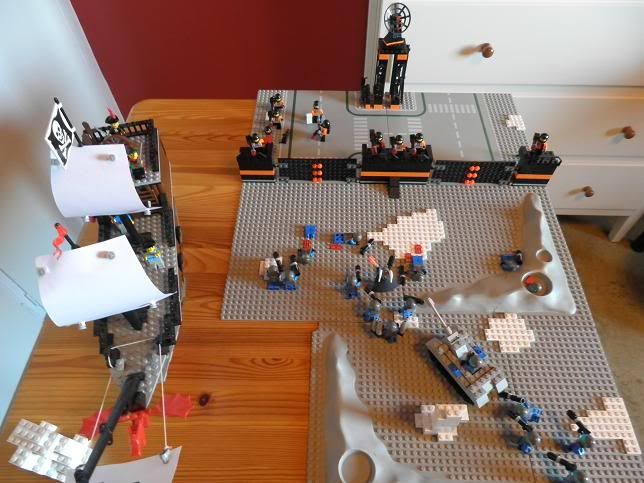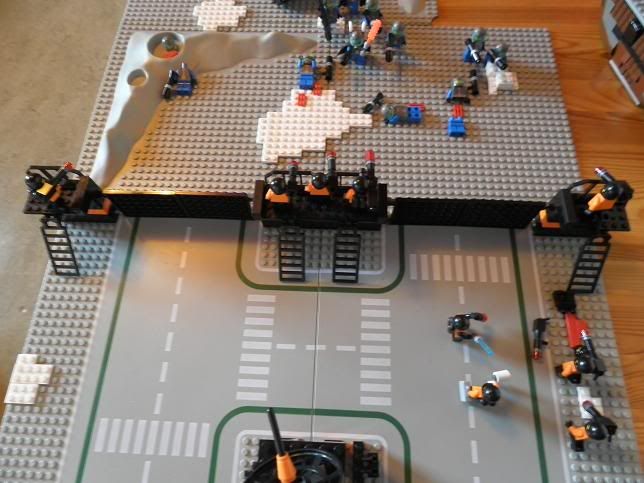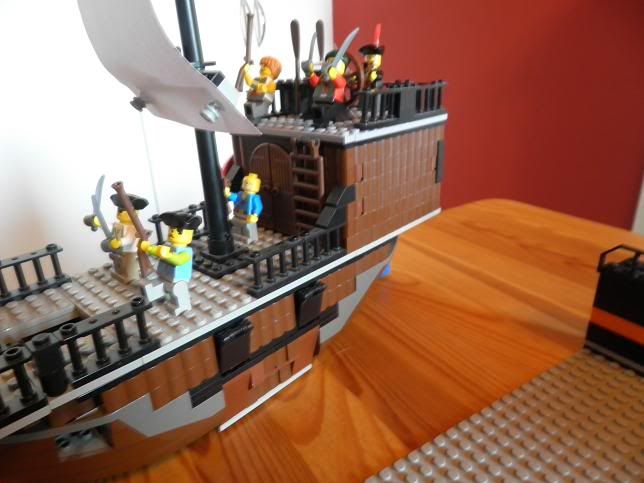 lrdofbricks, Sloopofwar, Silverdream, and Ross_Varn: Send in your Turn 6 orders!
Top Thread