Vergilius Raskolnikov
- Silverdream
Vergilius' army advances on the FELC bastion.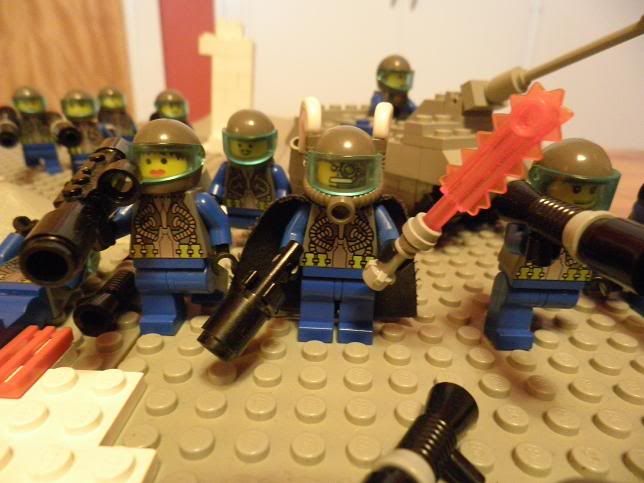 "You are utter fools if you believe you can stand against me. The conquest of this insignificant world is merely the latest step on my road to complete universe dominance. Why are you still resisting?"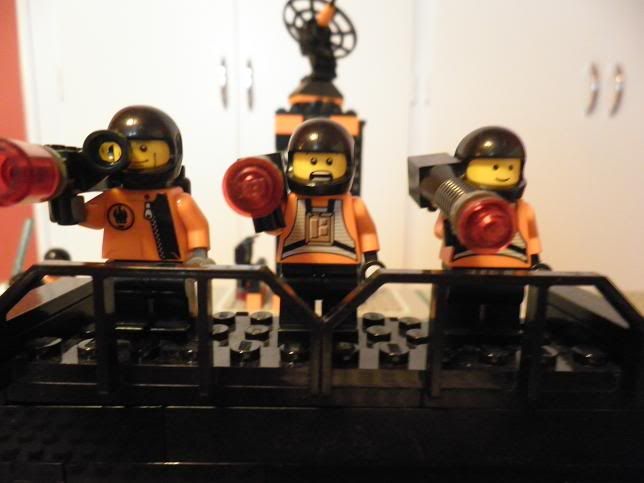 Unease spreads through the FELC ranks.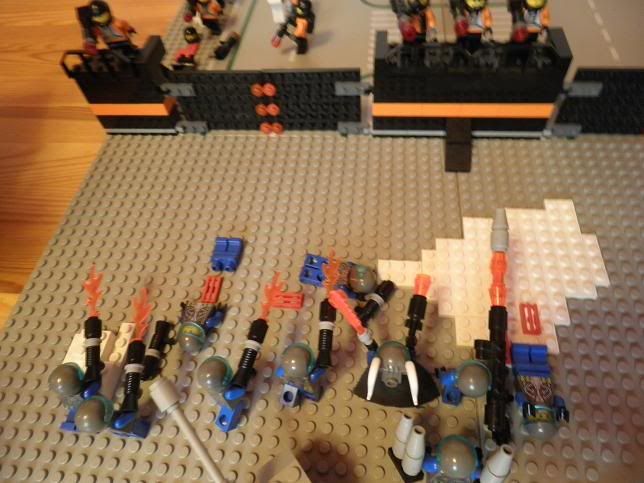 The soldiers open fire.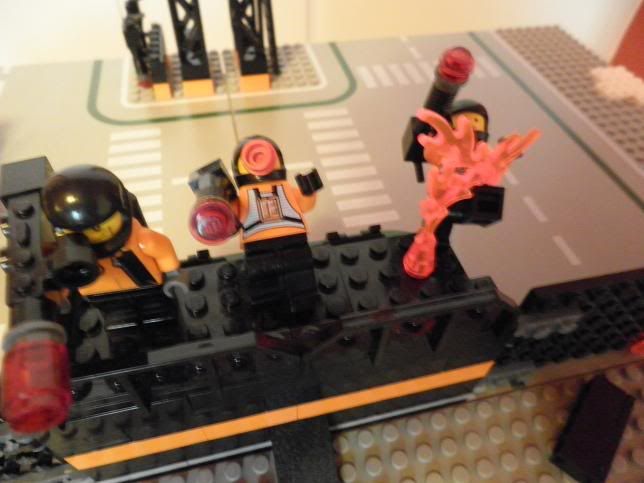 Two FELC troopers are killed, one by bullet and one by missile.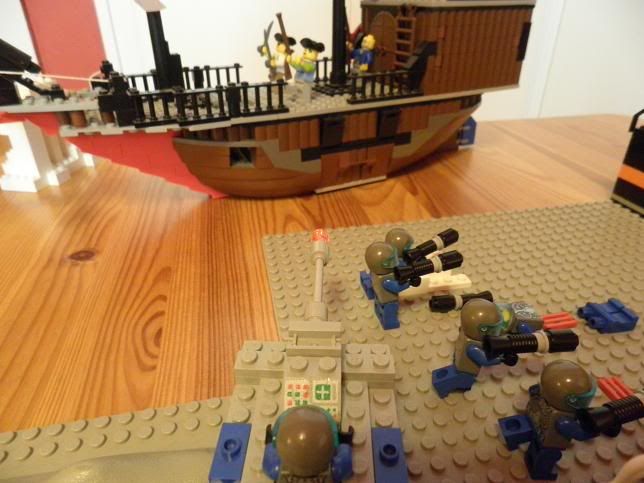 The tank fires at the
Bloodstained Serpent
...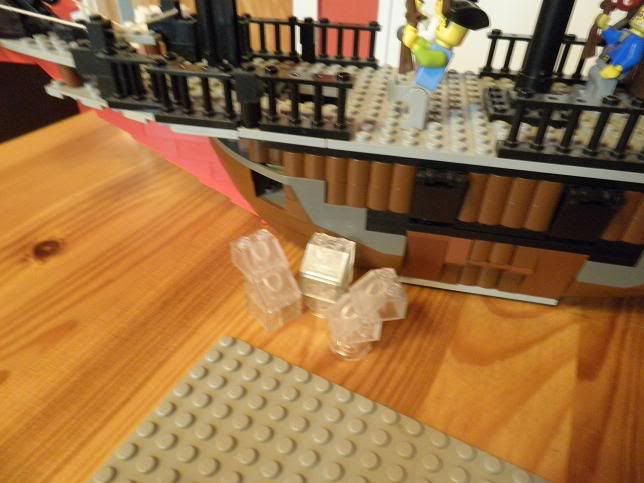 ...and hits the water. How can you miss the broad side of a 14" ship?
Undead Japanese Schoolgirls
- Sloopofwar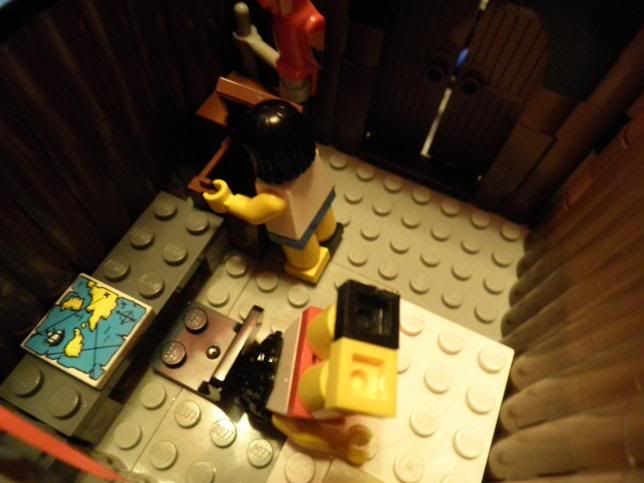 Turns out the girls were in Rodrigo's cabin all along! They seem to be looking for something.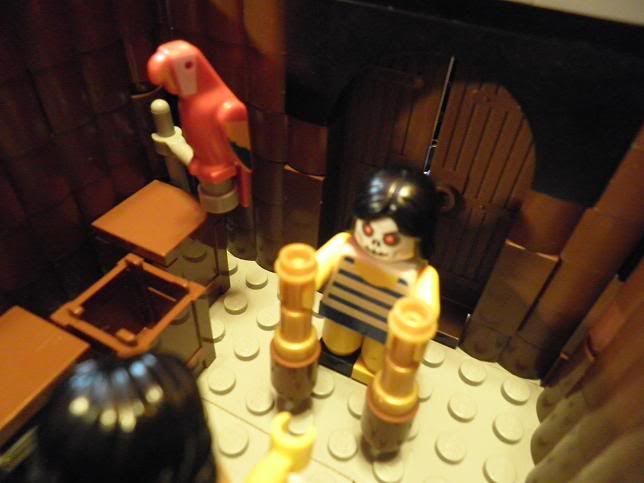 Aha, Rodrigo Palo's secret rum stash!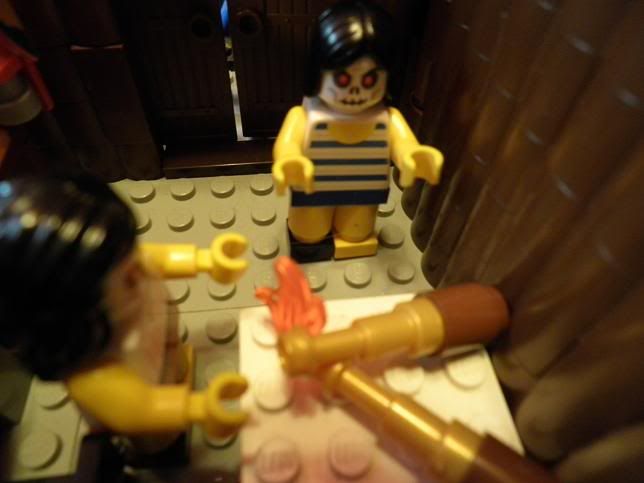 The girls are too young to drink, but you don't have to drink to have fun with alcohol...
Giggling, they run out of the cabin, knocking Fransisco Duroculo over the railing as they bang the door open.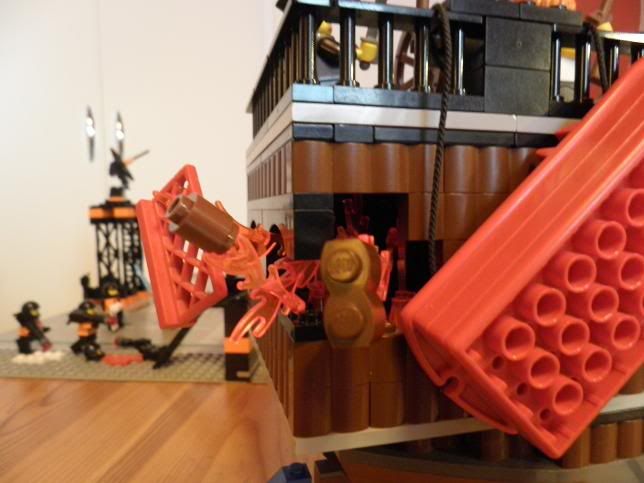 Moments later, the
Bloodstained Serpent
is shook by an explosion.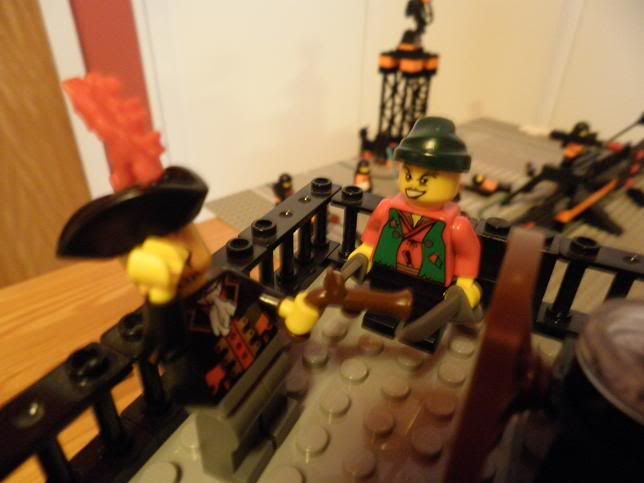 "NOOO! Me rum stash!"
"Cap'n, I thought ye said all the rum was gone already?"
"Aye... but... this time it really be gone!"
Pirates
- lrdofbricks
Rodrigo rounds up the girls for a serious talk.
"Ye be very bad girls! While ye are on me ship ye are NOT allowed to blow it up!"
"...No mr Palo-san..."
"Now go and sit in the cabin and think about how bad ye are!"
Rodrigo locks the door just to be on the safe side.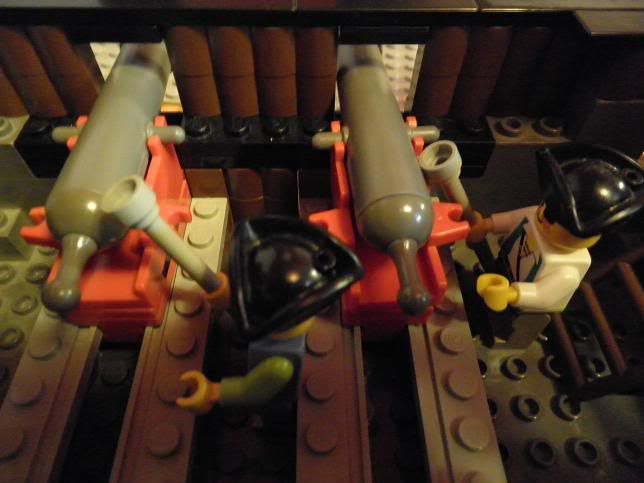 Meanwhile, pirates run below deck to roll out the cannons.
Fire!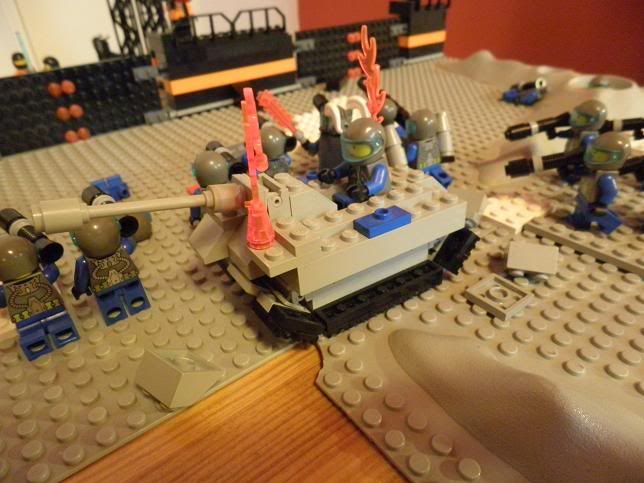 Vergilius' tank is hit. The pilot survives, but the tank loses 2 size points, leaving it with only one.
FELC
- Ross_Varn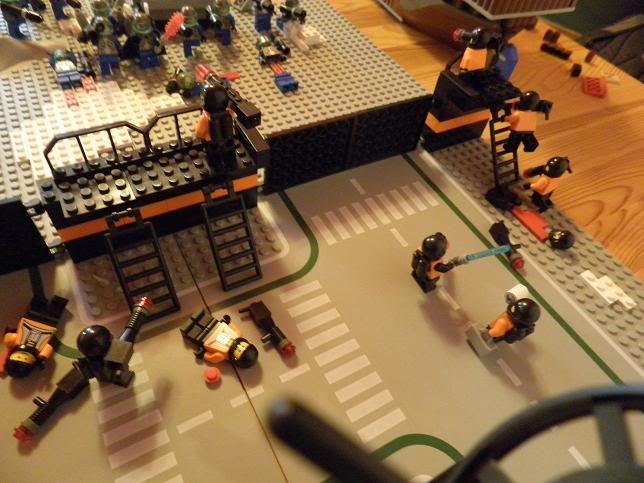 The FELC troopers redeploy...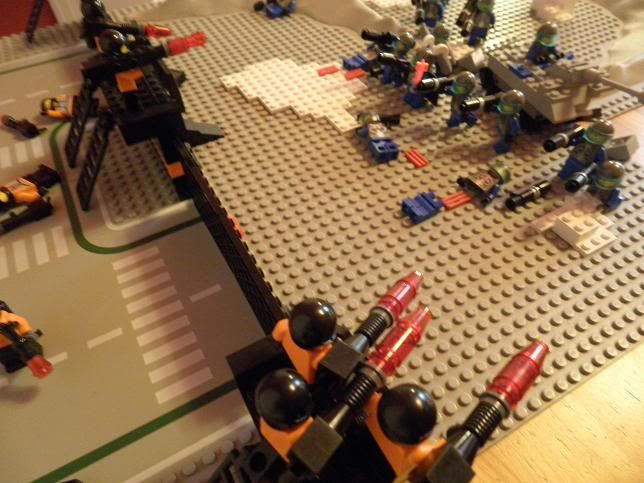 ...and open fire.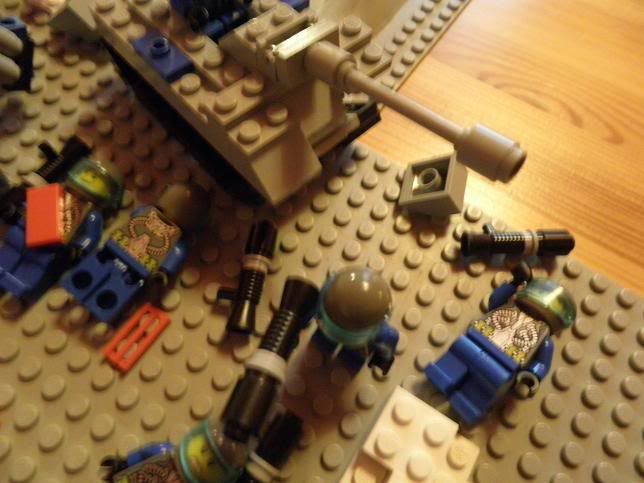 Three enemy soldiers are killed.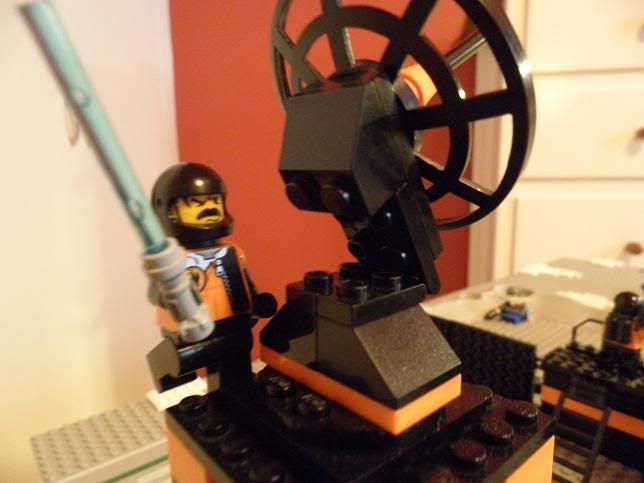 General Winston climbs up to the radar dish rather than assisting his men. He must have a cunning plan...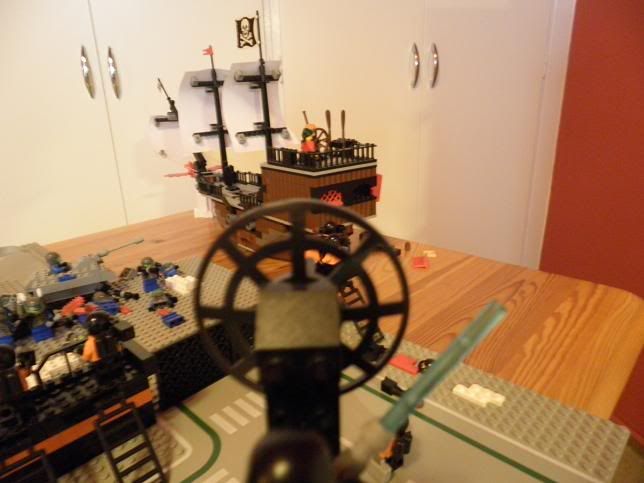 He aims the dish at the
Bloodstained Serpent
, and maximises the frequency.
Success! The radiation causes the very atoms in the ship's hull to boil and melt!
Suddenly a beaming flash appears on the field outside the bastion.
An elite Terrorkhan soldier of the Immortal Empire appears!
"The Immortal Emperor has, in his infinite wisdom, found the spineless FELC guilty of betraying the glorious Empire. Prepare to die."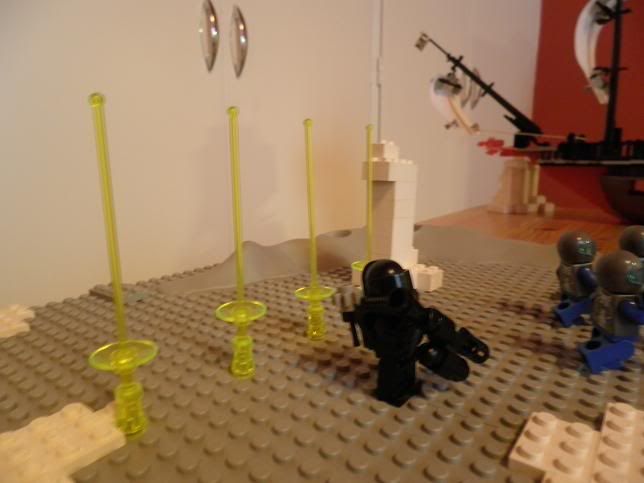 More beam flashes appear...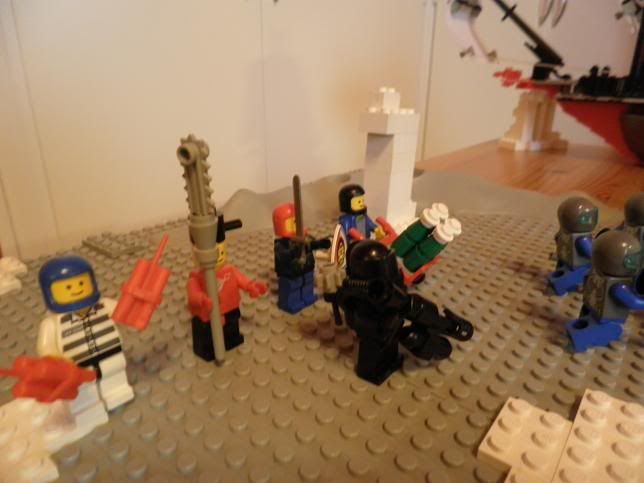 Secret Faction activated:
The Immortals
Commanded by Warhead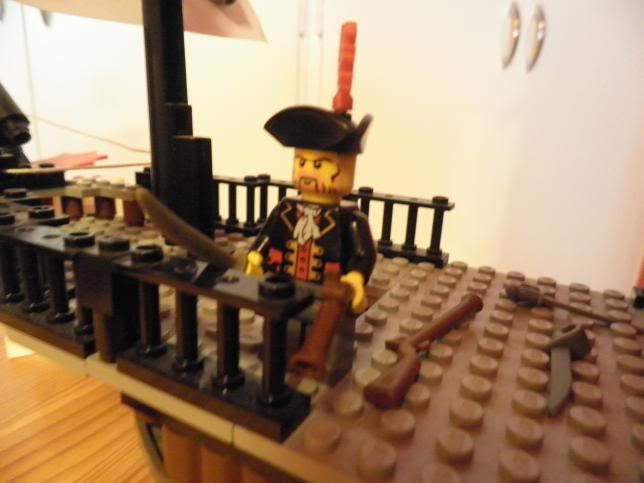 Rodrigo's keen sailor eyes spot something amazing.
"Shiver me timbers... is that..."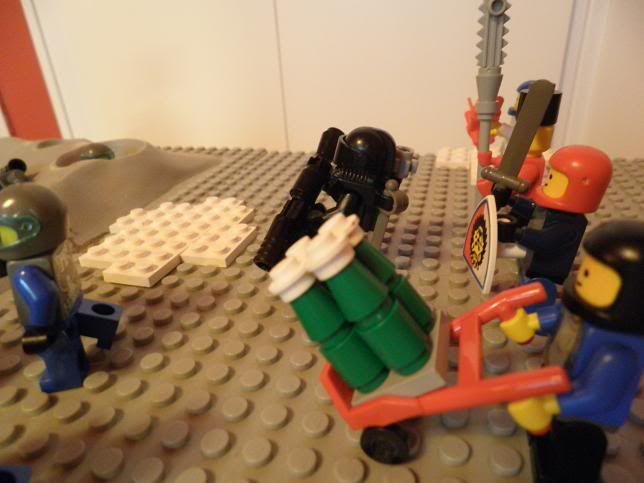 - MANIAC BEER -
Without doubt the best beer in the world.
The dead
Pirates - lrdofbricks
Units left: 6/17
Kills: 12/33
Islanders - Zahru II
Units left: 0/7+1
Kills: 6/33
BrikThulhu - RJ
Units left: 1/1+1
Kills: 4/33
Undead Japanese Schoolgirls - Sloopofwar
Units left: 2/5
Kills: 1/33
Vergilius Raskolnikov - Silverdream
Units left: 9/16
Kills: 3/33
FELC - Ross_Varn
Units left: 7/10
Kills: 7/33
The Immortals - Warhead
Units left: 5/5
Kills: 0/33
Overviews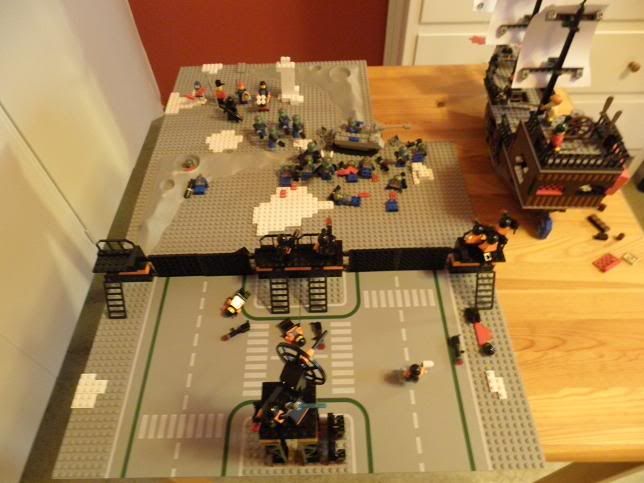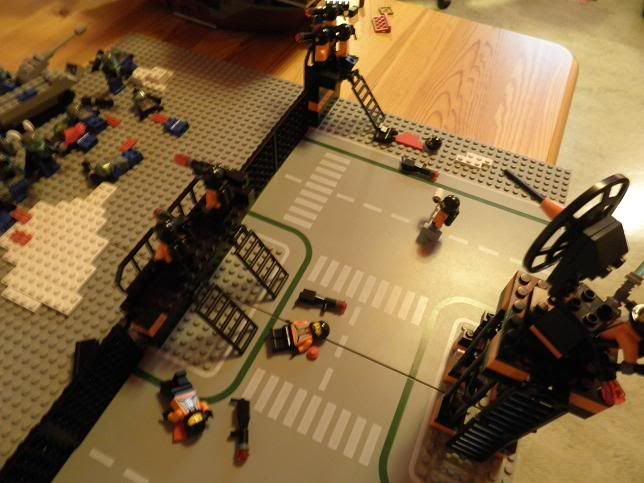 lrdofbricks, Sloopofwar, Silverdream, Ross_Varn and Warhead: Send your Turn 7 orders!
Top Thread