The fancy title is totally credited to the last album of one of my favourite bands Paradise Lost, I just thought it fitting to the story behind this one.
Faith Divides Us - Death Unites Us
Silence roamed over a valley to the South of the Kingdom, the silence before the storm... for two armies were marching towards it for a decisive clash. The Bulls who inhabited the area had recently been divided in two camps.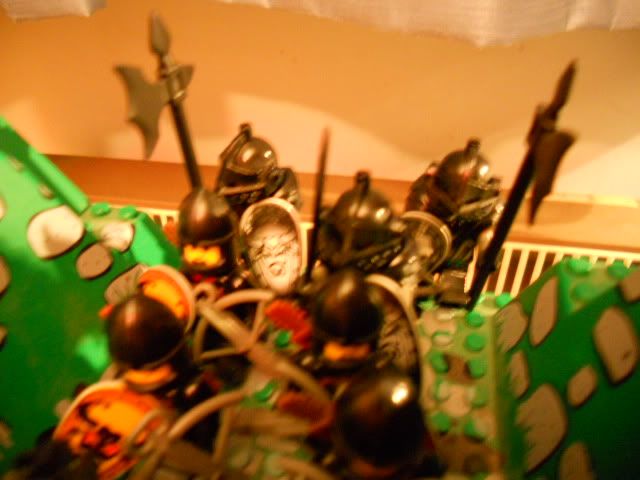 One camp was led by Valarius, instigator of the revolution, who wanted to return to the old ways and had promised the Bulls the return of the favour of their Boar God if they'd only cast off their shackles and turned against the Kingdom again to claim 'true' freedom.
His army was composed of a black mass of phalanx and black crossbowmen. He could also back up his promises - creatures of the Boar God were actually marching by his side, presenting themselves threateningly to anyone who would question the deities supremacy.
General Marnix brought a smaller force, for a great part composed of younger soldiers, as well. Older Bull warriors were downright traditionalists, so most had joined Valarius in his plot. The faces of Marnix and his trusty general were grim as ever when they saw that they were faced with.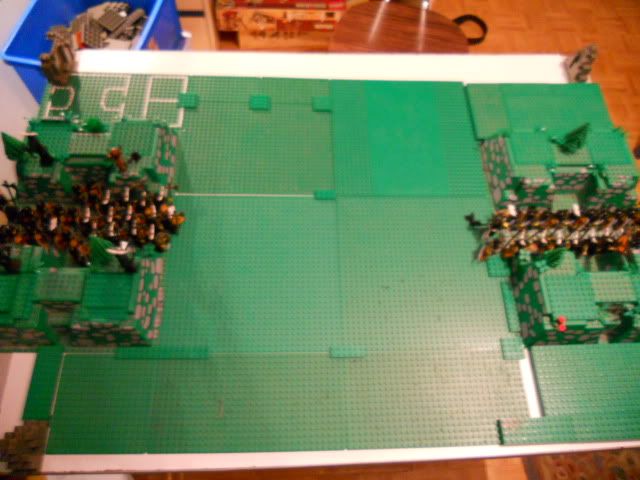 Marnix was the man who had originally united the tribes and defeated Marshal Cales and his Imperial army, and who had later made the deal with the King that had allowed the Bulls to take the defeated Empire's place. Though the Bulls had finally found 'rest', he had received critics since they had fallen out of favour with the god they had worshipped for ages. However, only a few years later the dream he had worked on for so long was close to be shattered again...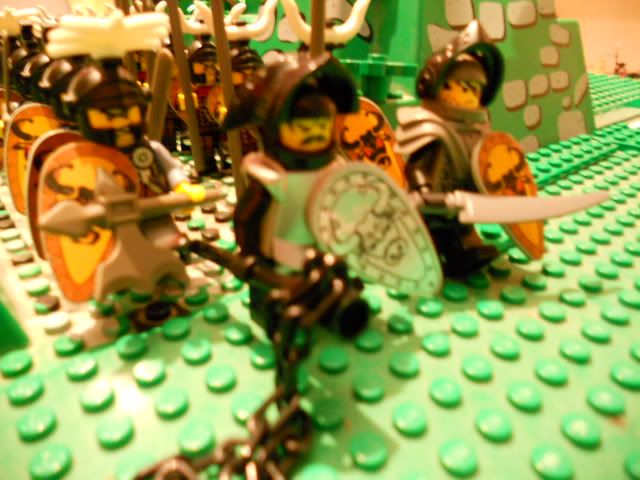 Marnix: "It appears we're outnumbered."
General: "It doesn't matter. Let them come. We'll stand our ground."
Chief: "Lord Marnix! The power of the shields of the chieftains who stayed with you has dissappeared, and now we see Valarius genuinely has the Boar God's creatures on his side!"
Marnix: "It is not a question of whether or not the Boar God truly supports him - the question is if it would be good for our people to keep supporting the Boar God - which I don't believe. What good is a god who wants to destroy the world and will never allow us to live our lives in peace? Look at my shield! It has retained it's power! Let this be proof to everyone that we must draw our powers from within - not from the outside! Your power has likely only faded since you lost faith in yourself rather than since you lost faith in the Boar God."
After having said this, Marnix began to deploy his troops at the same time Valarius did.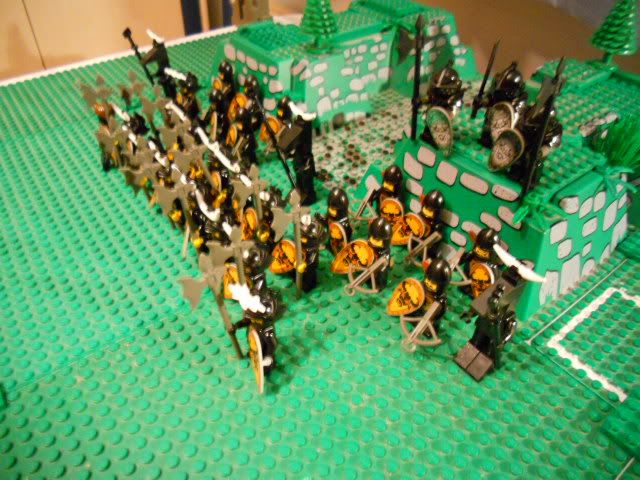 It didn't take a tactical genius to see they were faced with a superior force. Even though Marnix was the more experienced general, he felt uncomfortable about what was to come. With these odds, he'd be leading his men to their doom!
Marnix told his men to stay and stepped closer, addressing Valarius, who was perched atop a hill with his bodyguards.
"Valarius! This is going to become a bloodbath! Do you truly wish this upon our people? We can either both lay down our weapons and resolve this conflict with words, or let our weapons do the talking - but if you have to go with the last choice, I would prefer us to settle this one on one! If your God is as powerful as you say, he'll give you twice the strength needed to cut me down!"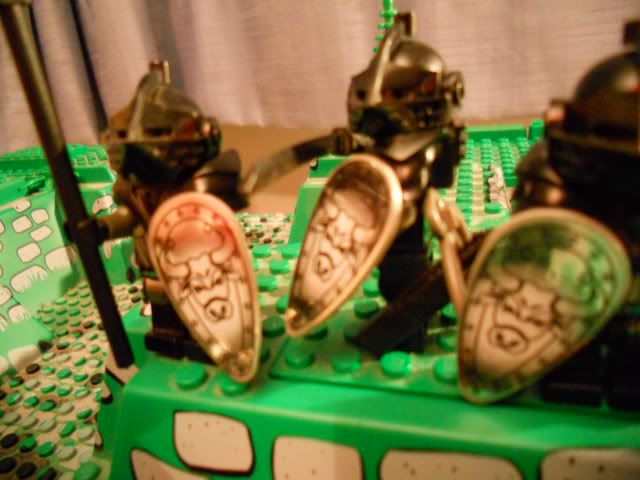 This brought about a few seconds of silence as men began to wonder. Though they were convicted enough in their beliefs to fight it out, it was likely the warriors didn't feel totally okay with going to war against their own people either. A fight between their commanders would be quite a spectacle, and it would keep them from having to stain their hands with the blood of their kinsmen. Finally Valarius had a reply ready, and he took an aggressive stance.
Valarius: "Pah! There's been enough talking already, and I believe my numbers prove who won that battle! You have accused me of delusions of grandeur, Marnix, but I'm no fool! I shall meet you with my entire force and cleanse away all of you heathens who would stand against the Boar God and deny us our freedom as a perfect illustration to our righteous might! All of my men will get the chance to prove themselves and feel their old power pulsing through their body once again!"
The religious army roared in unison, and Valarius smiled slightly to himself. He knew he had managed to wipe Marnix' challenge off the table without losing face in front of his men.
"Fine then, so be it... But I will look for you on the field, for yours is the only Bull blood I would gladly drench my mace with!"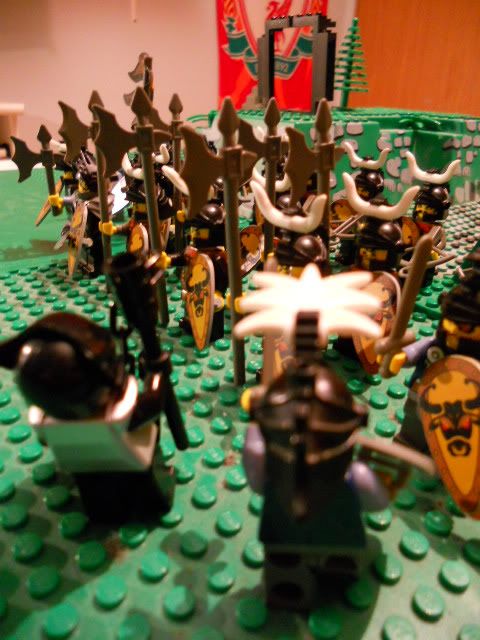 As the general returned to his line, however, a chief pointed his sword at one of the surrounding hills, where some kind of portal had appeared, and shouted.
"Look!"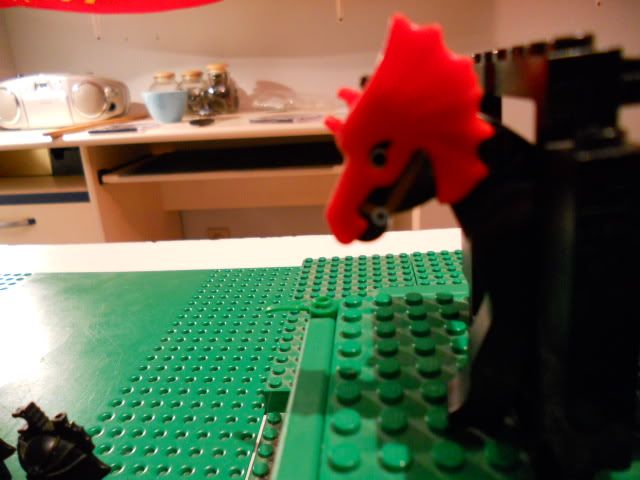 Out stepped a horse...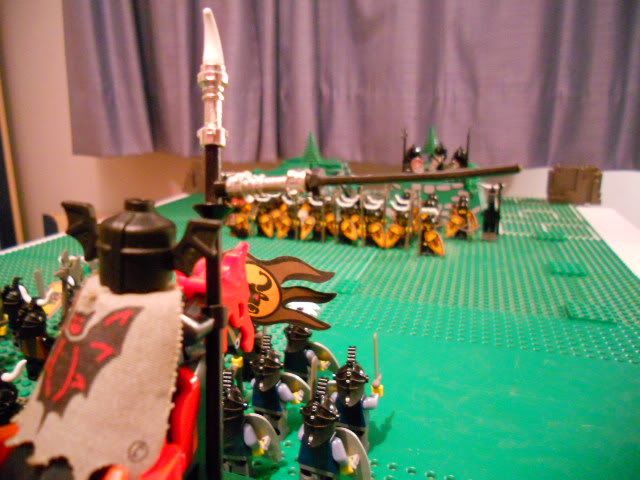 ... and the rider soon followed.
Xalen: "Ah, Valarius. Don't think I don't recognize you with that helmet on!"
Valarius:
How? What?!
"I know you. You were there at the battle of Lion's Maw as well. The renegade knights, I remember. What do you want here?"
Xalen: "The King requires your head... and I have come to collect."
Valarius barked at this comment, albeit slightly nervously for a second, it appeared; but he quickly regained his composure.
"One man! That's all the King sends you, Marnix, one man! Shows how much the Kingdom values you. You couldn't have picked a worse time to go at it either, knight. I'm surrounded by my forces, and you're hopelessly outnumbered. You'll just die along with the rest of those poor fools."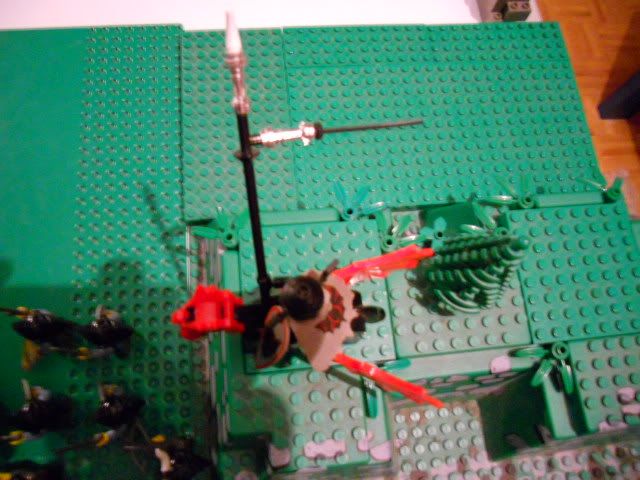 Xalen: "Hopelessly outnumbered, eh? I've been more hopelessly outnumbered before than you'll ever know... We'll see about that."
And with those words, Xalen swung his malevolent weapon through the air, his eyes fixed on the ground below him.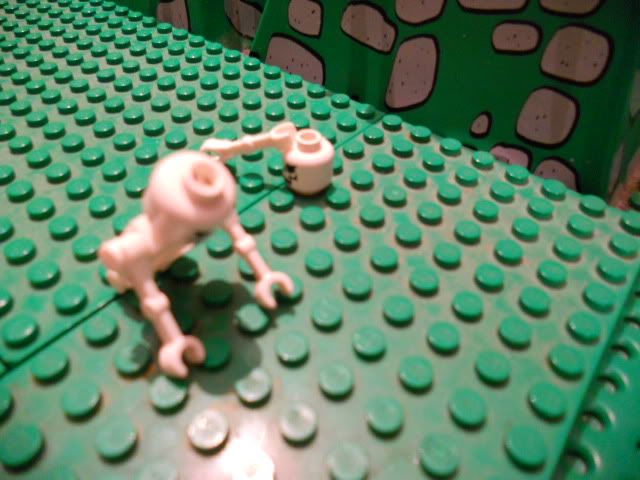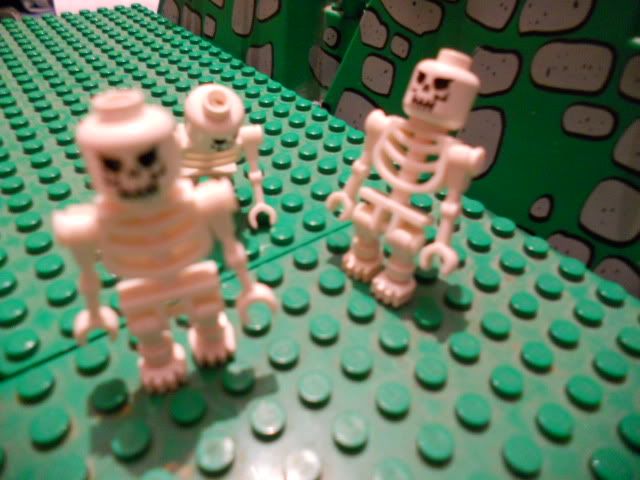 Chief: "That man just raised the dead. Are you sure we should side with him?"
Marnix: "We'll just stick to the plans and see what happens. If the King sent this man to our aid, he must have his reasons for it."
Unnoticed mostly thanks to Xalen's dramatic entry, three purple mages also made their way onto the battlefield from the opposite site... They spoke softly to each other in a foreign tongue and their intentions were rarely clear, but their eyes were fixed on the rebels, which couldn't be a good thing for Valarius and his followers...
Overwatch.
Available Teams:
Loyalists
: the army commanded by Marnix.
[solvess]
Hero:
Marnix, specialties: Great Leadership, Massive strength and toughness, proficient mace-wielder.
Objective:
Destroy the Rebel army. Make sure Valarius doesn't get away.
Rebels
: the army commanded by Valarius.
[Moronstudios]
Hero:
Valarius, specialties: Carries the Boar God's divine word, proficient sword- and crossbowman.
Objective:
Destroy every other faction on the board to illustrate the Boar God's dominion! Valarius must survive (to keep on spreading the Divine Word.)
Xalen
: Xalen and his skeletons.
[Silverdream]
Hero:
Xalen, specialties: dark arts, shadow magic, blade master.
Objective:
King's Orders: behead Valarius and take his head back to the King! Make it gruesome.
Purple Mages
[
Ross_Varn]
Hero
: the Mage that isn't flying, specialties: offensive magic, arcane spellweaving.
Objective:
Will be sent to player.
No secret factions, sorry guys. Factions are first come, first go! You'll get more faction information after you sign up.