http://www.brikwars.com/forums/viewtopic.php?t=5895
Round 4
Purple Mages - Ross_Varn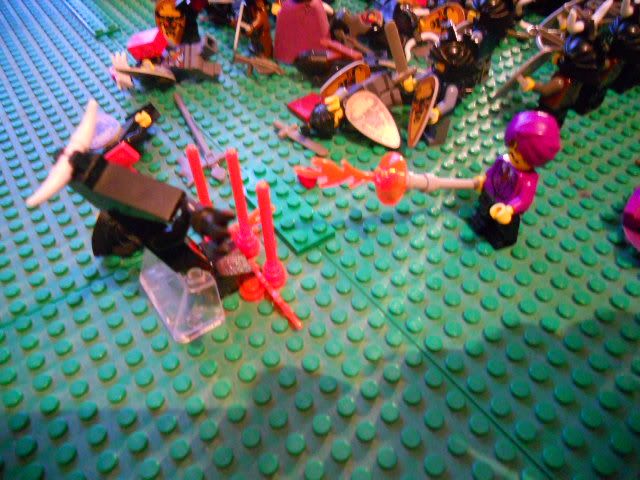 The headmaster blasted the nearby icon with fire, dealing damage to it.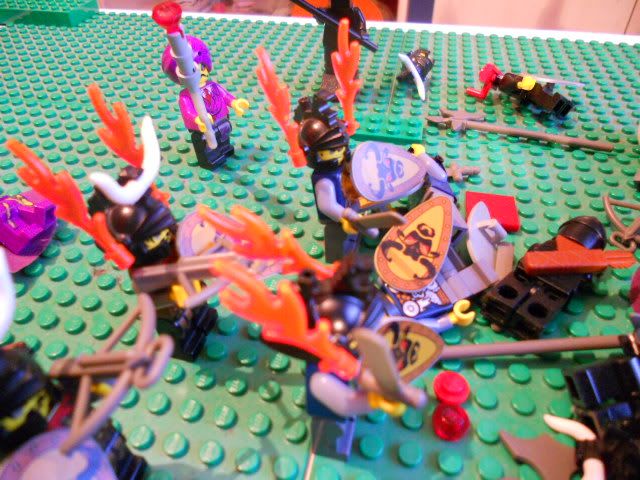 Another
critical succes and three Bulls are made into fire warriors.
The other mage turned a nearby crossbowman to ash.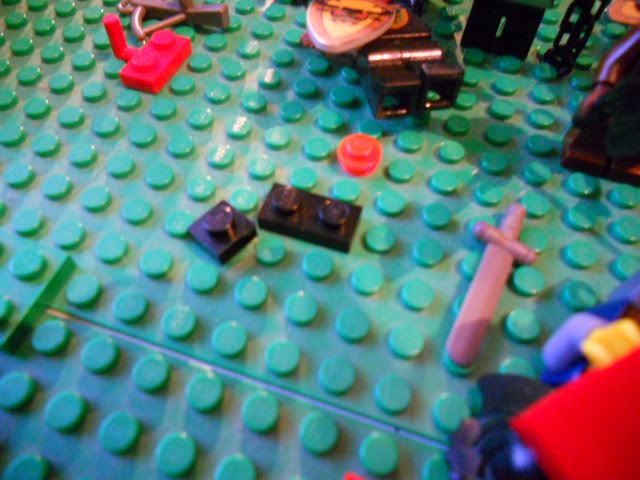 He got a six too - those mages know how to roll.
Rebels - Moronstudios
The icon defended itself by blasting the headmaster away from him with a large rock. It managed to disrupt the mage but not damage him.
The other icons turned to each other and begun to channel their magic. Their raw voices chanted ancient rites...
"ROAR!"
It was bound to happen at some point: a Greater Icon was brought into play. It's very presence renewed the Rebels' vigour, erasing the effects of Marnix' heroic feat.
The loyalists had better beware as it charged off to do combat.
With a mighty swing it knocked the general down to his last hitpoint after the heavy and phalanx had once again failed to hurt him.
The crossbowman shot Marnix in the face at point blank range, chipping off one of his hitpoints.
"Raaah!"
One of the heavies approached Xalen.
Carius: "I'm Carius, first of lord Valarius' men. You won't lay hands on my master!"
Xalen: "I don't have time for the likes of you..."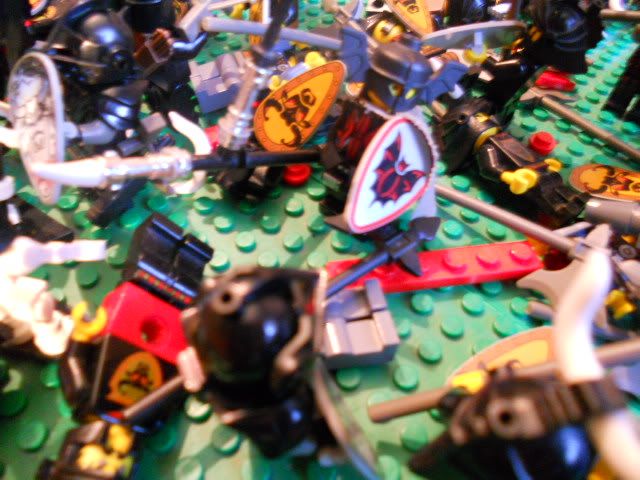 The Bull knight suddenly moved faster than expected and delivered a crushing blow. Xalen still managed to block it but with so little force that he was still damaged: however it prevented worse. At the same moment a crossbow bolt clattered harmlessly off Xalen's helmet.
Xalen: "Argh. You'll pay for that with your life, worm."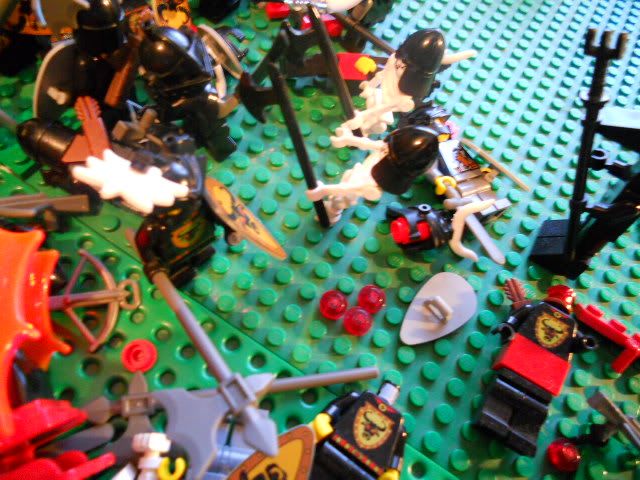 Valarius failed to destroy any of the skeletons attacking him while the nearby chieftain easily overkilled his opponent with a mighty swipe.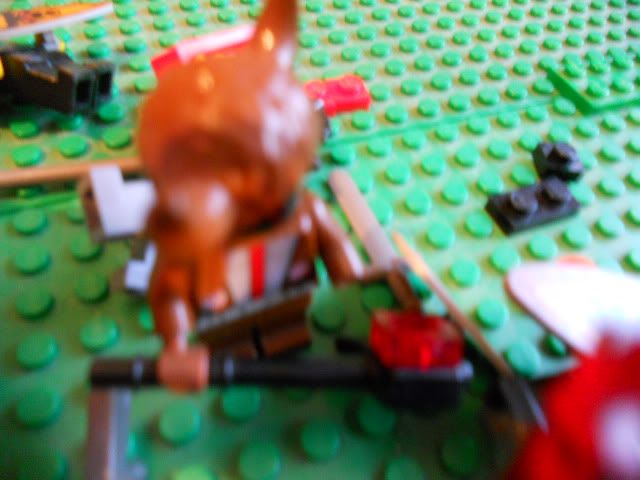 The Bullbeast would've attacked the purple mage but chopped off its own hand instead.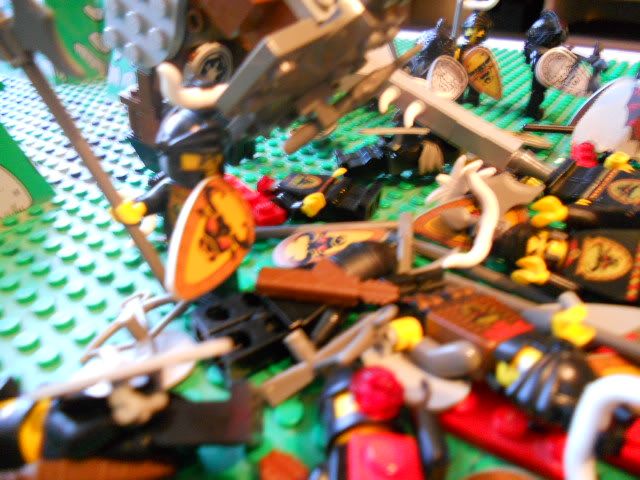 Finally the fight between the two phalanx was decided in the rebel's favour.
Xalen - Silverdream
"You said I won't lay hands on him eh? I don't even have to, you fool" Xalen said, blasting the dark magic of his staff off to his side as he fended off his opponent with his shield.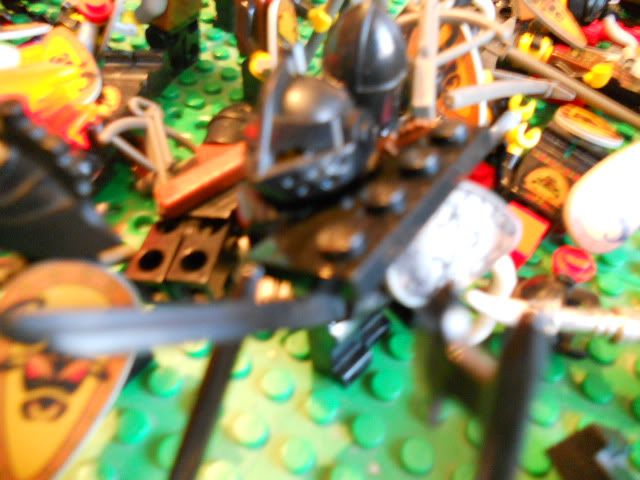 The shadow magic hit Valarius in the face before he could tell what it was. (-1 HP)
Loyalists - solvess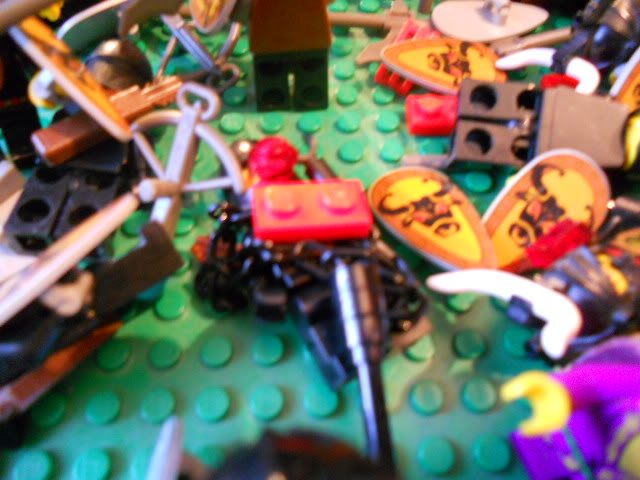 Marnix crushed the crossbowman who had been audacious enough to harm him with a fierce blow.
"Regroup!"
The swordsmen rushed upon the icon...
It barely blocked just enough of the damage to survive,
but the fire damage then killed it off.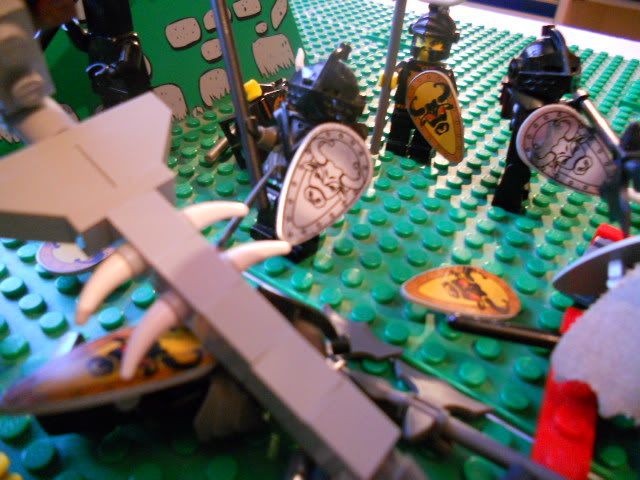 Despite being nearly dead and crushed under a huge sword, the general still managed to stab the nearby heavy and harm him. He didn't see that one coming.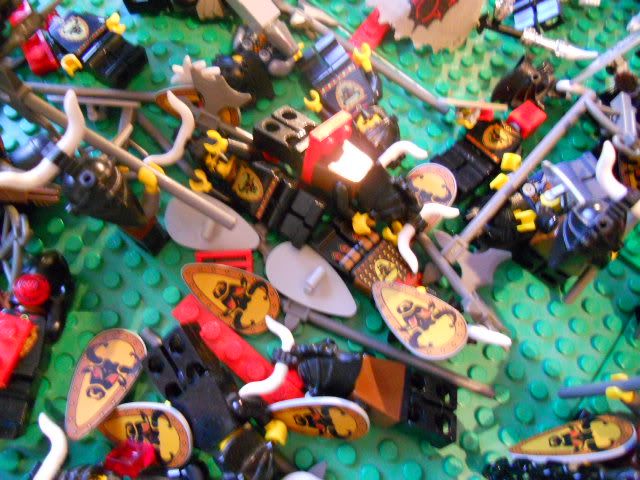 The only casualty the crossbowmen made this round was an enemy phalanx.
Overviews
Kill chart
Loyalists - 15
Rebels - 13
Xalen - 3
Purple Mages - 3
So much for getting back on schedule, I had some building and planning to do, apart from being sick... I'll just try to stick to my weekly resolving of rounds for now. Orders by friday.