http://www.brikwars.com/forums/viewtopic.php?t=5977
Round 7
Xalen - Silverdream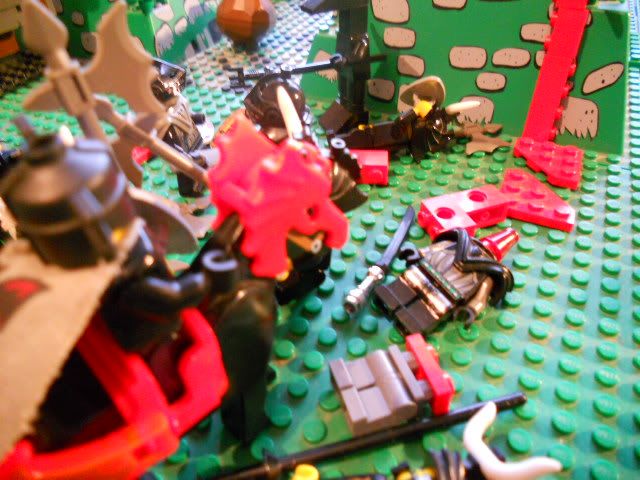 Xalen threw his blade, but missed. So many failed heroic feats!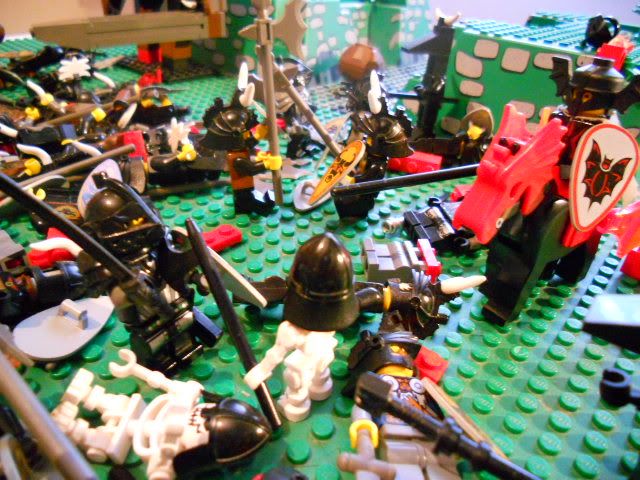 Since no one answered the question I fudged it; units can retreat from enemies without facing a penalty as long as at least 1 unit remains in close combat.
Xalen picked up his lance, drew back a little for the charge and then spurred his horse onward at Valarius, who was again attacked by the skeleton without effect.
"You're DOOMED!"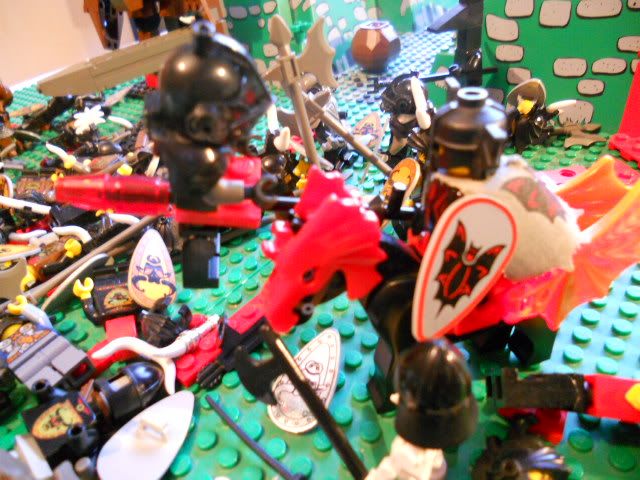 Valarius failed to block, which pretty much decided everything apart from the very high damage roll, of course. 16 points of damage and the rebel leader is no more.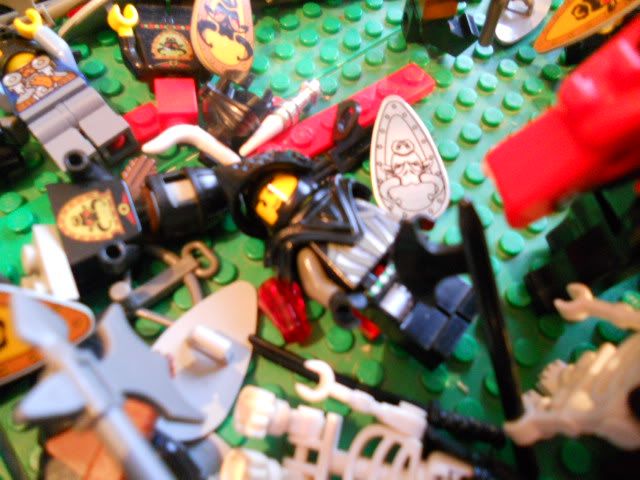 "I... failed... may my... people forgive me." *gasp*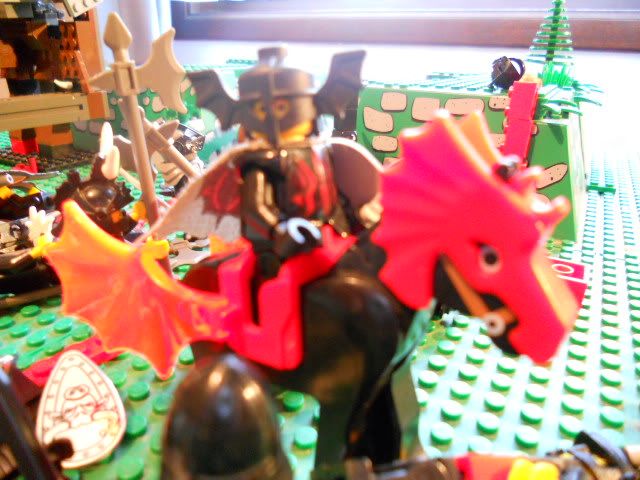 Xalen stands triumphant. [Objective Completed]
Rebels - Moronstudios
The avatar tried to stomp on Marnix, but failed. I rerolled as a consequence of Valarius' heroic feat... and rolled for shit again.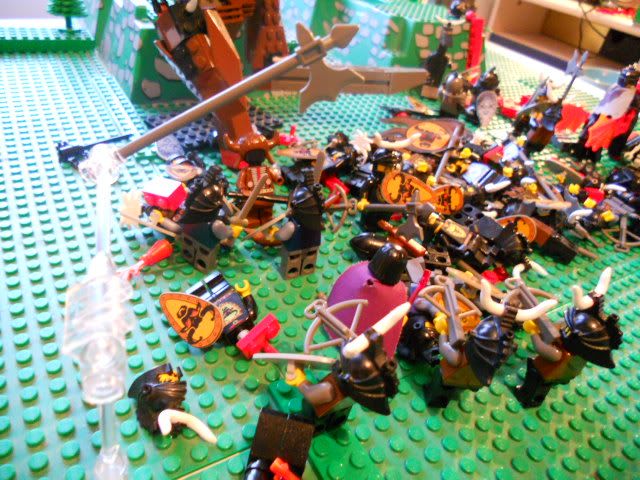 An icon animated a fallen halberd succesfully, making it strike at a mage...
He got lucky and his armour roll barely equaled the damage.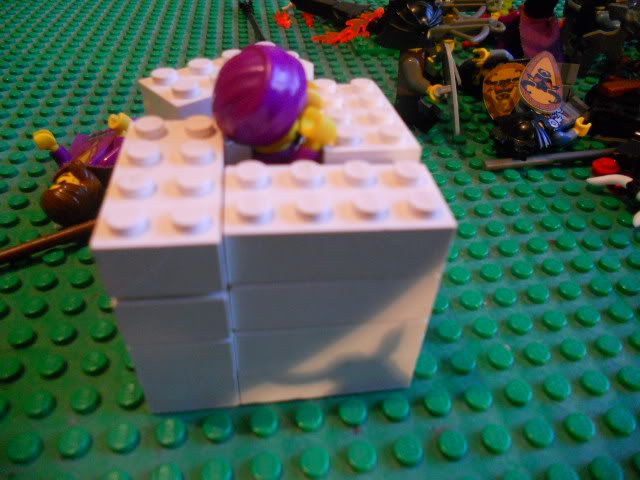 Meanwhile the Headmaster was being squished to death as the other icon made the ice press into him. (-1 HP)
These rebels tried to kill their opponents but somehow I critfailed all their rolls! The Bullbeast disarmed itself and the phalanx tripped on a corpse.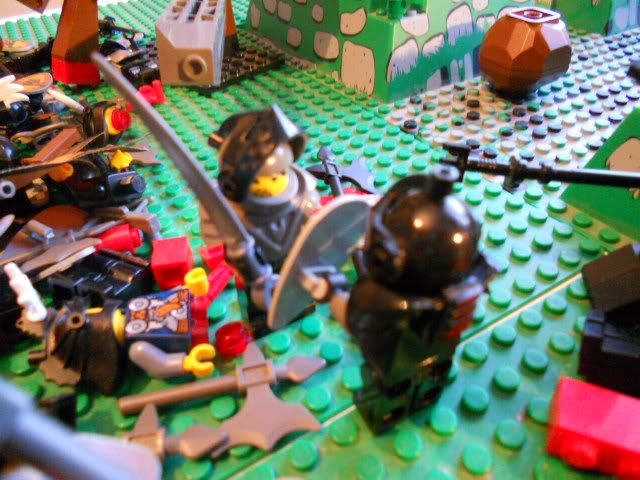 The heavy tried to shove the general with his shield so he could pick his halberd back up... and critfailed. Gawd
The only one who scored properly did kill another phalanx.
Loyalists - solvess
Marnix is running from the enemy?
Ah, I see...
Marnix: "Your leader is dead, and so will you be!"
With massive force, he cleaved the avatar's leg off. (4 HP left)
The mighty beast roared as it was once again sent to the earth.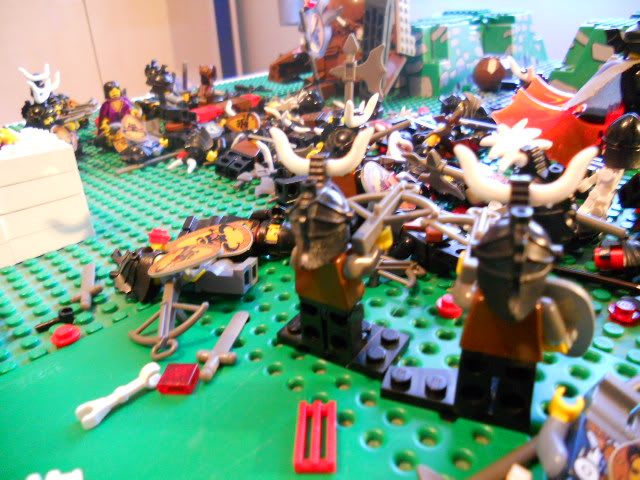 Valarius was already dead, so the crossbowmen settled for using his corpse as target practice. Or maybe they just wanted to be sure.
Marnix: "Die foul thing!"
He continued the attack, but again only equalled the enemy's armour.
The bloody leg.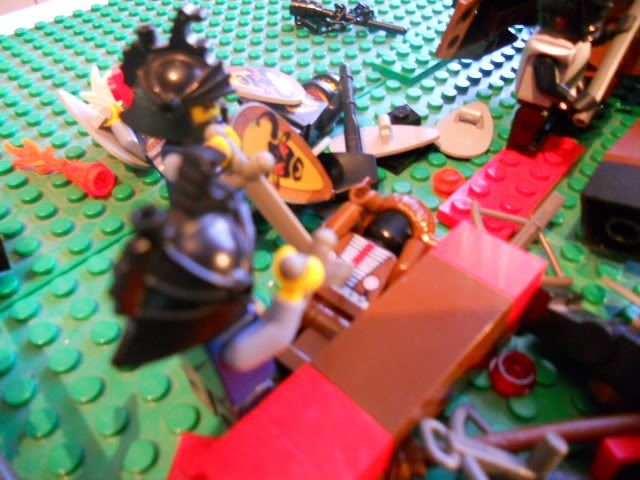 The swordsmen finished off the Bullbeast. Eh. 3 critfails in the game with 2d6 skill, it wasn't much good anyway.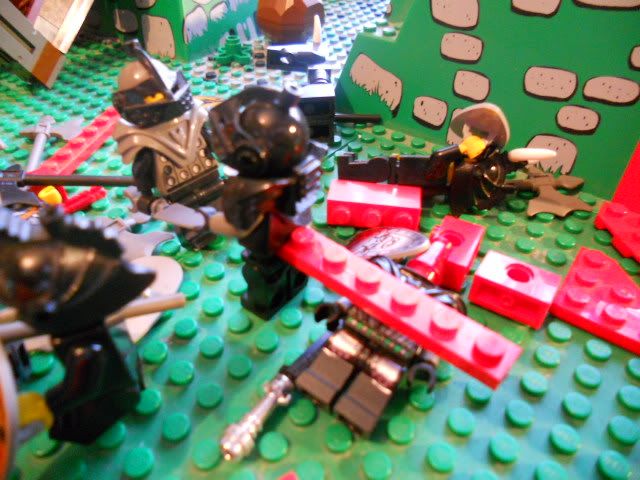 The general defeated the final heavy.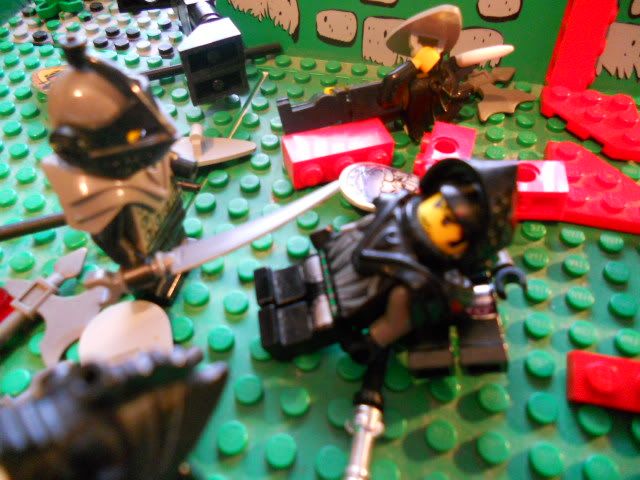 Erm, he wasn't much good either, was he?
Purple Mages - NPC (Ross_Varn didn't send orders this time around, which is also why I didn't process the round on friday, sorry for that)
The purple mage attempted to fry the fallen phalanx's brain, but failed.
The headmaster decided to play safe and melt the ice himself.
Eh, he was going to throw a ball of chain lightning at the Bulls, but some very bad rolls caused him to make himself explode.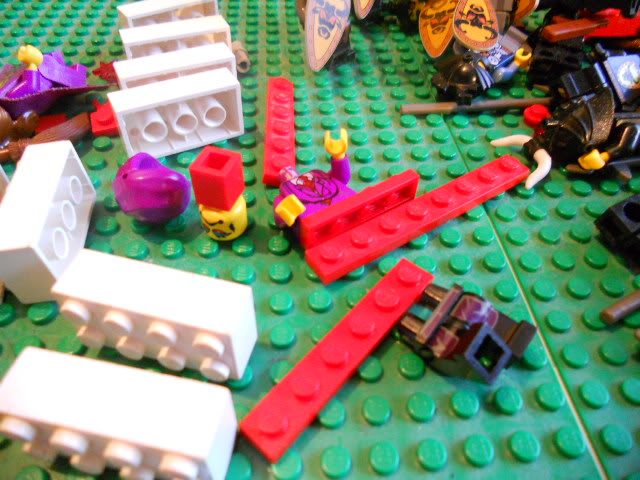 Out just too early to taste the victory.
Overviews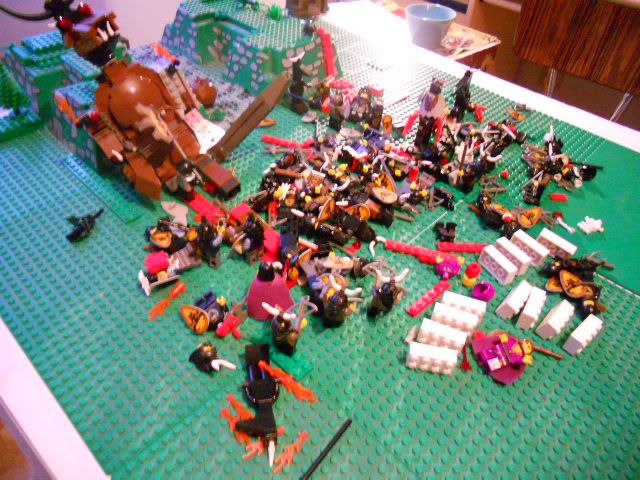 Worst bad luck I've ever seen for Moronstudios this round. Did the curse pass on from Warhead to him? It's 13 (including 2 heroes) against 6.
If
everyone is in agreement I'll break it up next round.
Kill chart
Loyalists - 18
Rebels - 16
Xalen - 5
Purple Mages - 4
Orders by Friday, I guess.