Up, in the northernmost mountain ranges...
'So, according to the Kings' instructions, the final Majistik artifact is located on top of the summit. I'll take some troops with me and recover it. In the meantime Arthel, I instruct you to fortify this position and fend off any ork or undead force that would try to follow me.'
'I hope you could carry this out without any problems.'
'Sure, all I have is some basic infantry, and a cavalry that's backing me up against hordes of creatures.'
'Marvelous! It'll take no time for me to return!'
'And he's even serious that this is a good idea! Niol, I hope you'll recover soon...'
*engine noises*
'Rocketeers... but whose that big one? Identify yourself!'
'Oh why yes, pardon me, Sir Wolfsbane, it is me, Karl von Bragstein, at your disposal.'
'What are you doing up here Bragstein? Although I'm glad you're better...'
'I've received intel that you were headed up towards north for another artefact, and I knew I had to take part in getting it, although this time, as an ally, not as a scavenger.'
'I also brought some assistance for the guild in exchange for some rough schematics of my latest battle armor.'
'Considering the size of your forces, you should really need some backup.'
'Agreed, thanks Bragstein. Now let's set up some defenses. I'm sure something nasty will arrive here soon...'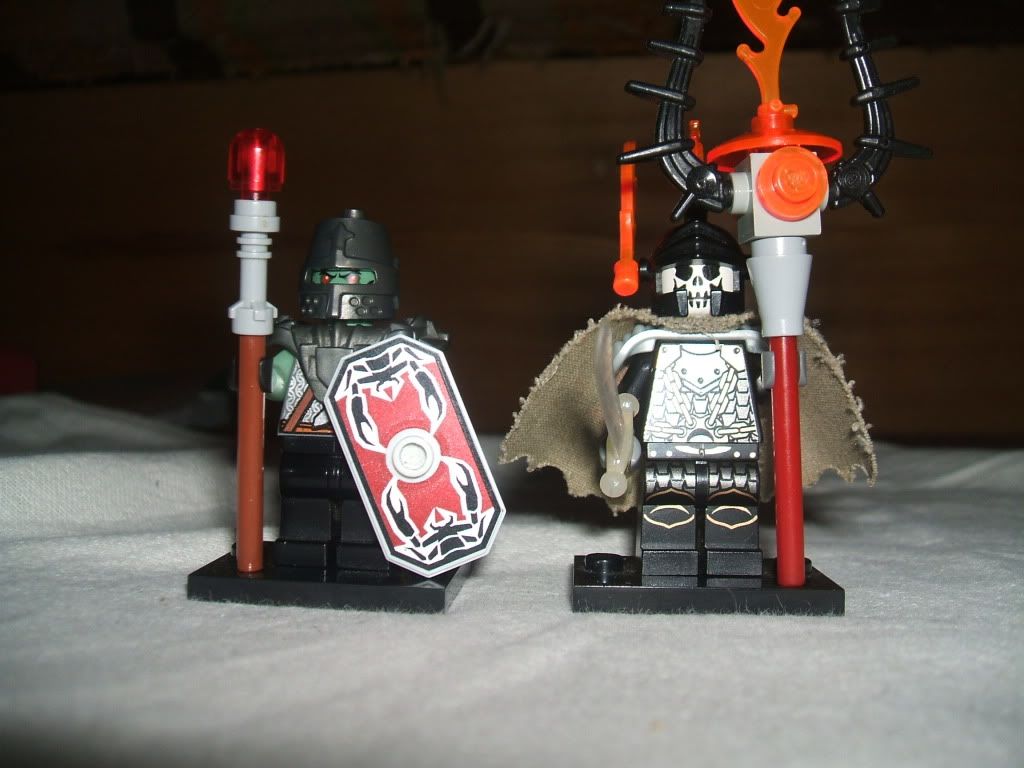 'Drat! They've outrun us, and now they're barricading the only safe route up to the summit! I mean, we can crush them, but by the time we're done, they'd have the artifact and flee like they always do!'
'I think I can solve that problem. Some of my forces and I could teleport right to the top of the mountain; it'd be quite straining to do, but I can do it. Not many, but enough to fight of their party!'
'Hmm... not a bad plan, Warlock. Do your worst. I'll make you the way down for a safe descent.'
Later, on the mountain summit:
'Whew! That was quite a hike! *gasp* Blaze Ironbreaker? I though you were-'
'No time to chit-chat! I'm glad you're here together we can surely get the Horn!'
Suddenly: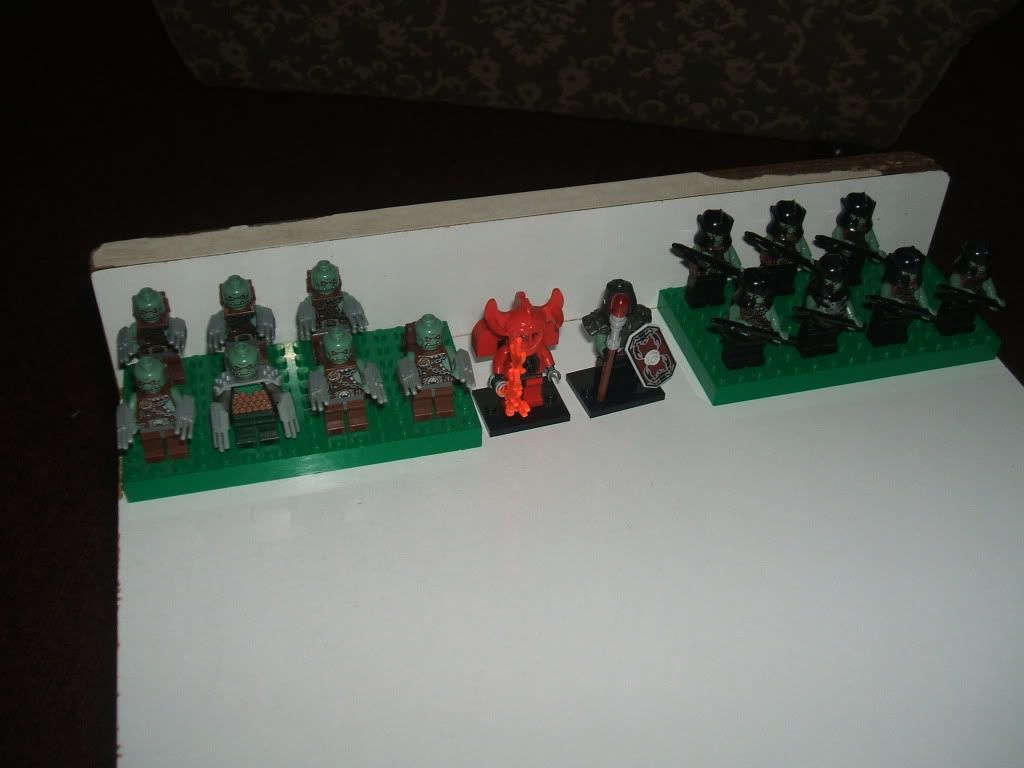 'Damnit! Orks! with their magik-shmajik, they've surely awakened him!'
'Awaken who?'
'WHO DARES TO DISTURB THE REST OF SERPHOS, KING OF THE NORTH, RULER OF THE HORN?'
Welcome to Power Up North.
Like in Power Play, there will be two separate fields where the battles will rage: Mountaintop and Bottom.
Mountaintop Overwatch and Pickable teams:
- Fabio and Blaze Forces (Silverdream)
Objective: get the artefact from Serphos/the other team. Heroes should survive.
- Warlock and Hemotaros Forces (Paco the Duck Ninja)
Objective: get the artefact from Serphos/the other team. Heroes should survive.
- Serphos the Rouge Titan (played by meself)
Objective: kick intruder butt.
Serphos stats:
1d10 skill
2d10 armor
6 hit points
Heroic Feats: Magik
Kick/bash attacks: ur 3, 1d6+2 damage, cc, may knock back.
Bottom Overwatch and Pickable teams: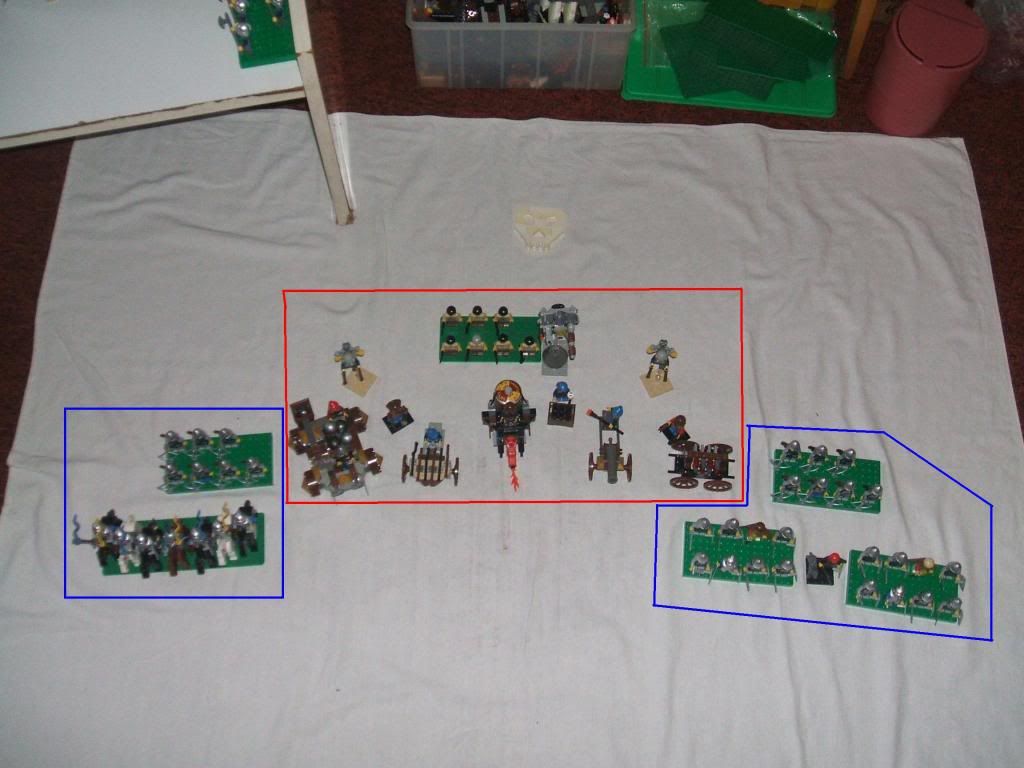 -Arthel Wolfsbane's forces (Rev. Sylvanus)
-Von Bragstein and Engineers (preserved for Bragallot)
Objective for both:
Warhead's forces
must not reach
the point indicated by the skull marker.
Heroes should survive.
-Warhead's Horde (Warhead)
Objective: Crush the Imperials and reach the indicated point on the field.
(Note: and by that I do not mean lol one of my skeletons sprinted there I won)
Warhead should survive.
So, 3 spots are there for the taking, the fastest posters get them!
Once we're done, I'll request orders.
Chapter selection:
1-
http://www.brikwars.com/forums/viewtopic.php?t=6261
2-
http://www.brikwars.com/forums/viewtopic.php?t=6263
3-
http://www.brikwars.com/forums/viewtopic.php?t=6270
4-
http://www.brikwars.com/forums/viewtopic.php?t=6311
5-
http://www.brikwars.com/forums/viewtopic.php?t=6318
6-
http://www.brikwars.com/forums/viewtopic.php?t=6334