The Man In The Top Hat.
TMITTH and friends move along the police station to finish off Cpl. Hallan.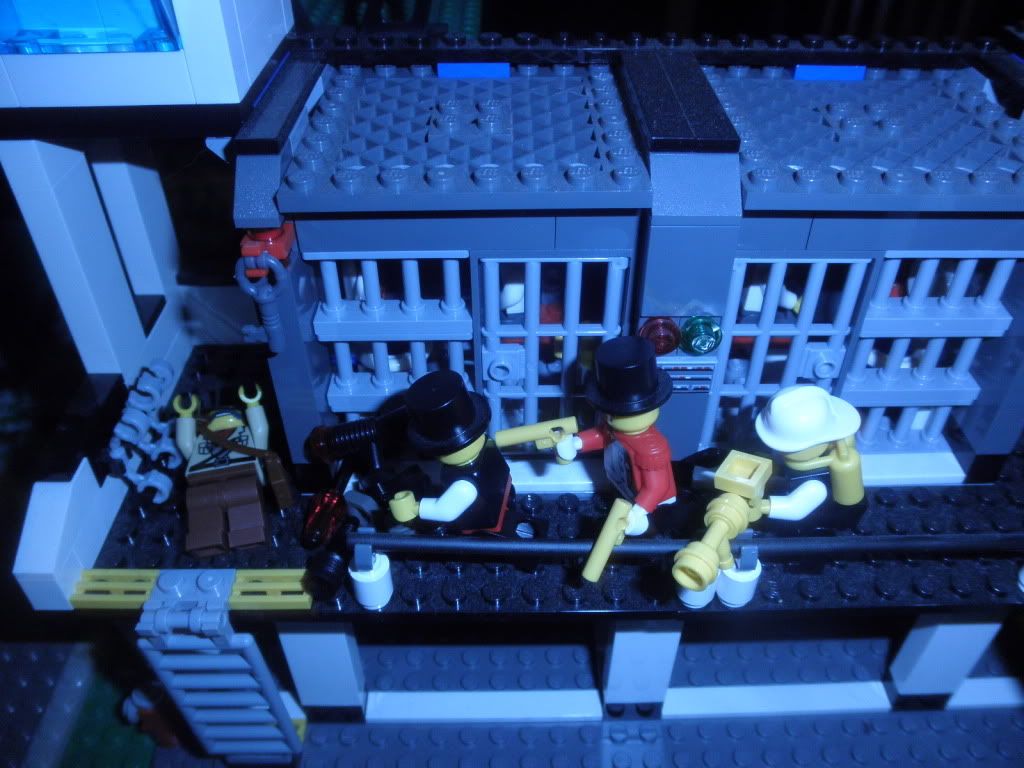 They do so, and the creepy light goes away.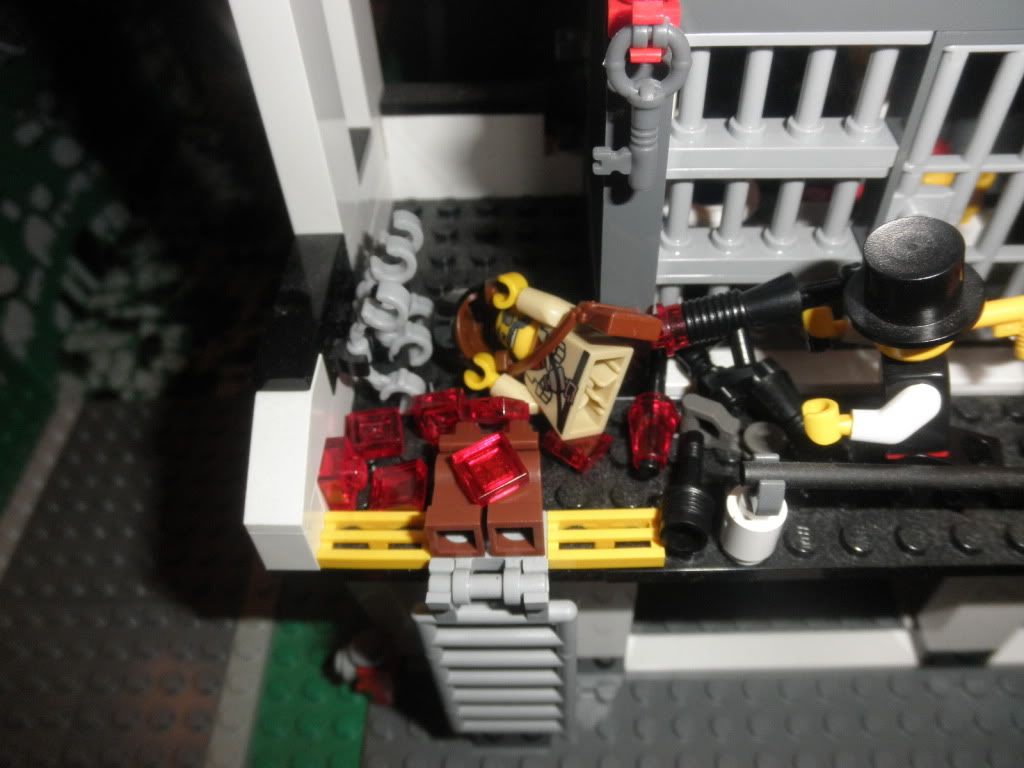 Heroes of Akkadia + Ross Varn
They get their orders in next. And appear on the field as such. Ross Varn Travels with them for the moment.
Another view of them
Piltogg gets busy, summoning a few monsters to act as meatsheilds and muscle-heads for him.
two trolls up front.
And a BURP-man behind.
And the line of Akkadians just keeps on stretching out.
The Heroes with long ranged weapons take out two Settanians.
Ross Varn uses a feat to determine that the Settanians are 18 inches away and the ice-palace is 13 inches away.
One of the trolls starts to lift up the hover-craft, but fails, only shifting it slightly.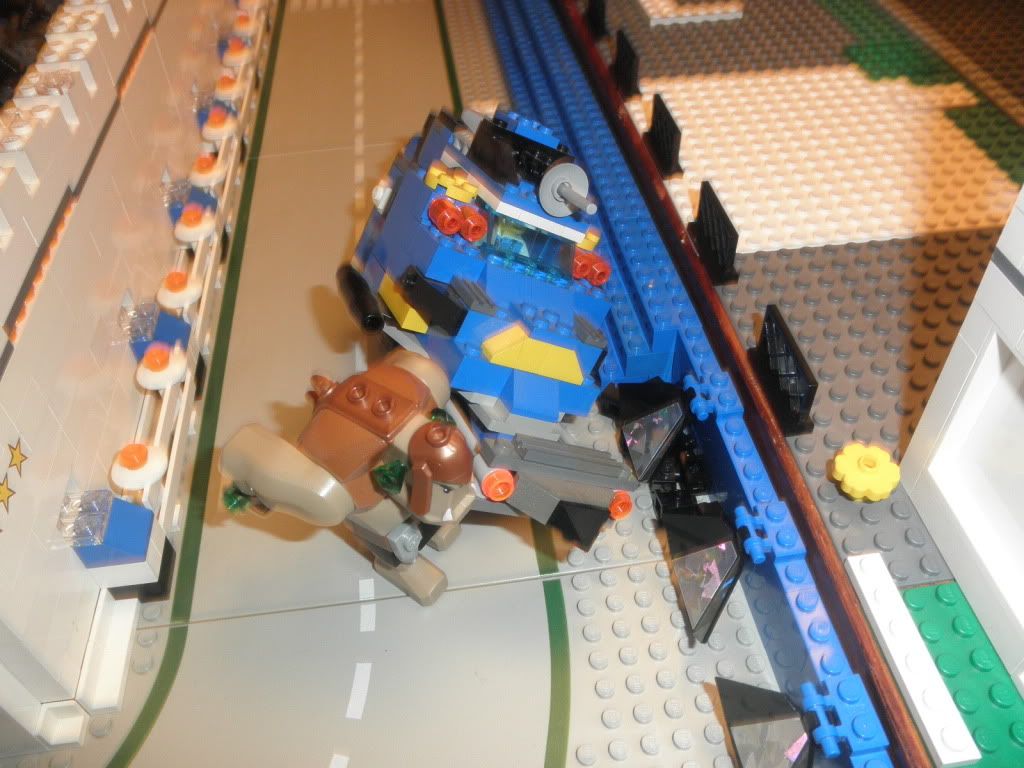 The other troll is more successful and headbutts the Ice-palaces wall.
Causing the weakened right section to come crashing down, destroying its defensive weapons, and killing one Ice-worlder and pinning another under a large pile of rubble (he managed to survive after some bonus dice.)
He says, "I am le' traped. "
The BURP-man starts tearing off the roof, to use as a projectile next turn.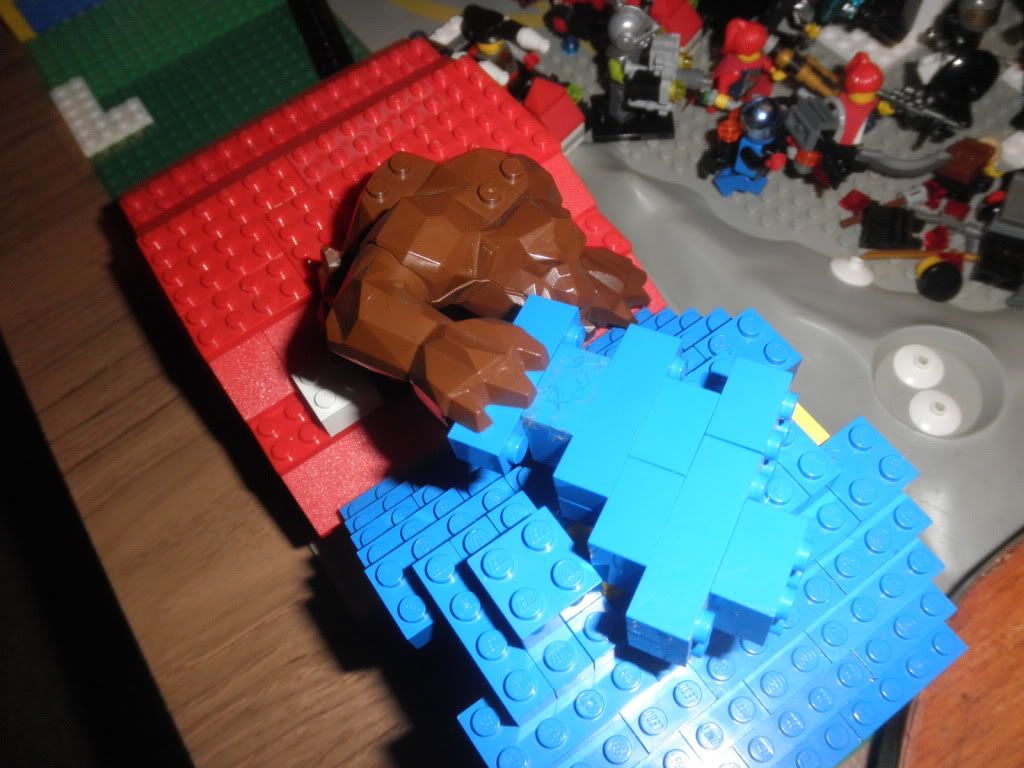 Assyrians
The Assyrian star empire finishes climbing up it's ladder.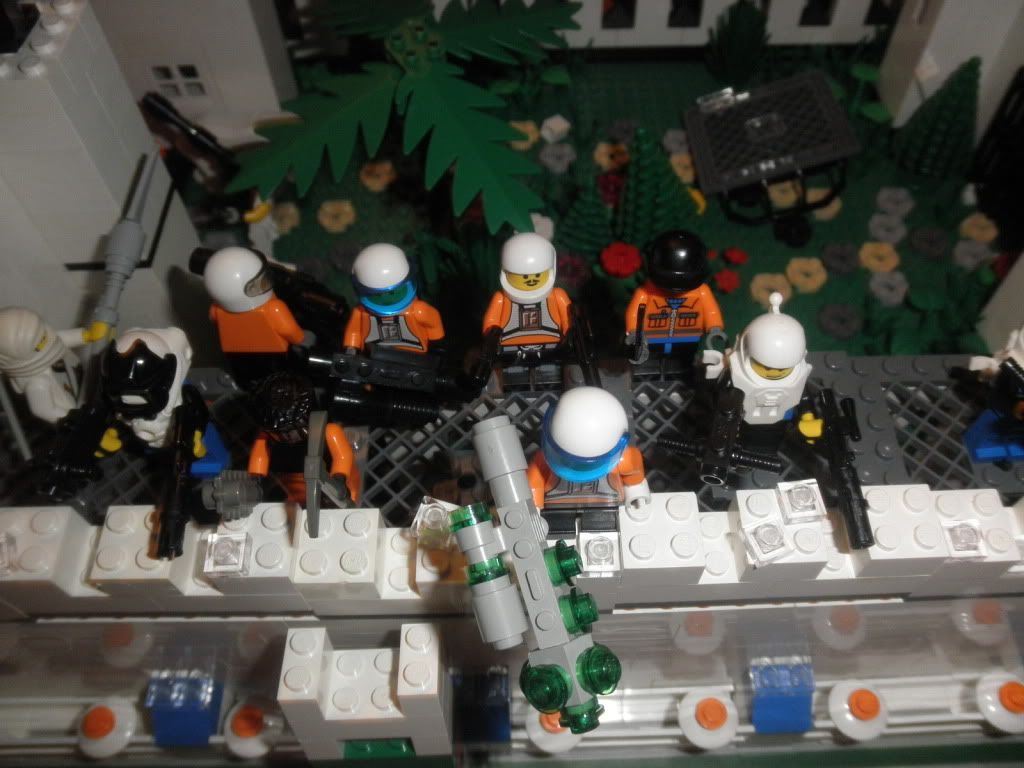 And proceed to shoot it to pieces, to ensure that no Akkadians make use
of it.
Moron studios
Uses his powers of the omniscient being to go from here...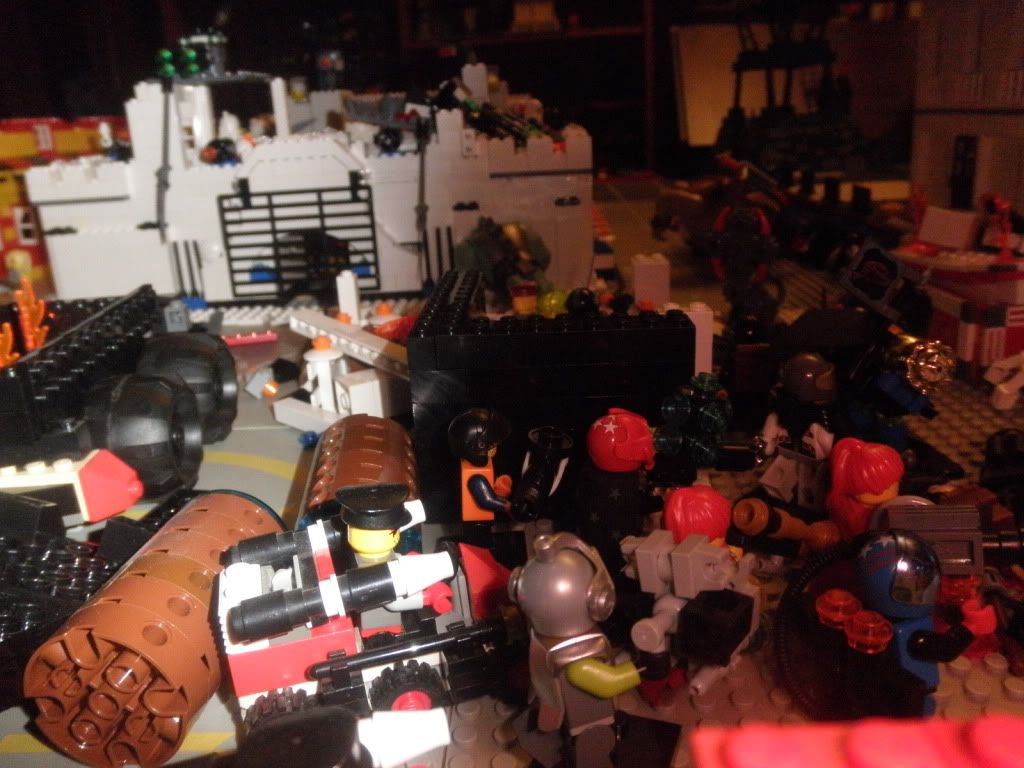 ....To here. "Why hello there." "SAH! GET THE HELL OFF OUR WALL! tis sacred ground y'know."
Settanians
The disrupted guy gets back up.
Fire from the bunker kills off another space-nazi.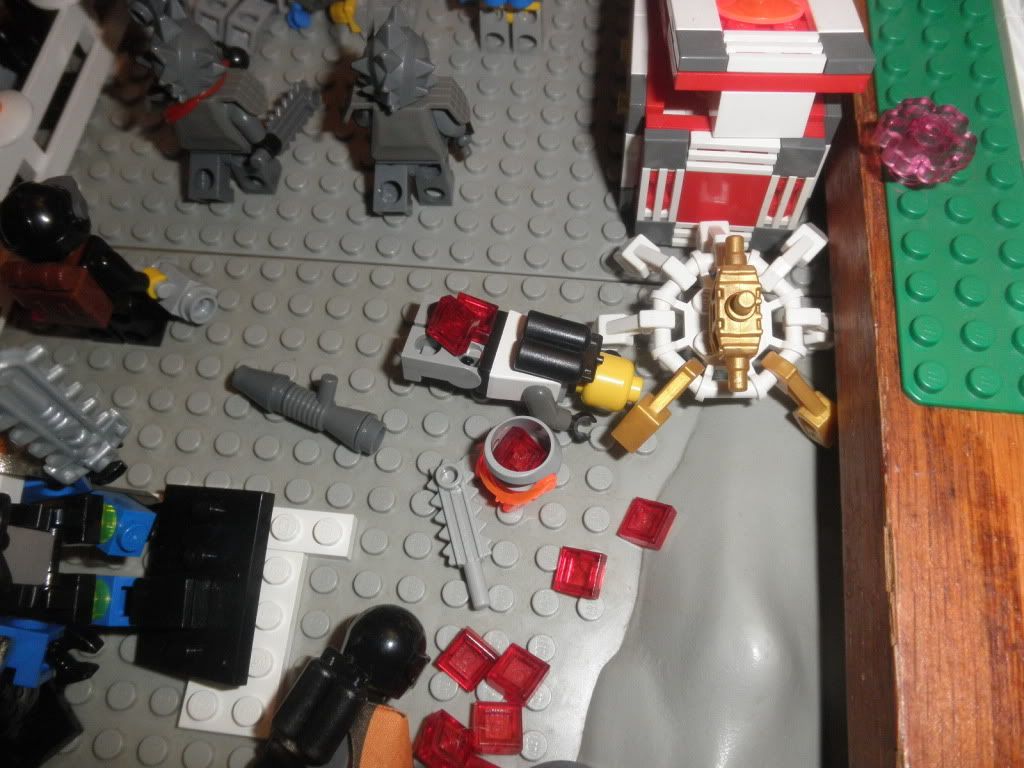 The Settanians outside move to cover, and to better weapons.
The AA gun, finally found a target.
But all four shots missed.