Sorry for the delay, my second semester is starting and things are a bit busy.
Infantry Division - Robot Monkey
Although Arthel and Blaze are formidable warriors, even their strategic skills weren't enough to successfully maneuver through the rest of the army, alas they waited.
I'd hereby like to ask players to think over their orders and not simply rush with them, even though that determines the initiative. Heck, I got 3 edits from RM!
Moving on:
Drakhirri - Ham701
The warriors advanced.
Warhead
Warhead channels his evil powers and unleashes the Danse Macabre, which boosts his troops movement with 4 inches.
His army reorganizes itself.
Since the doom wailer was in range, it spew arcane apocalypse on its adversaries.
Casualties were a ritter, a knight and -1hp from the techknight.
Majistik - Moronstudios
The purple boosts his minions skill.
2 lesser majistik enhance the spiders attack to deal more damage (successfully), and to reach out longer (failed).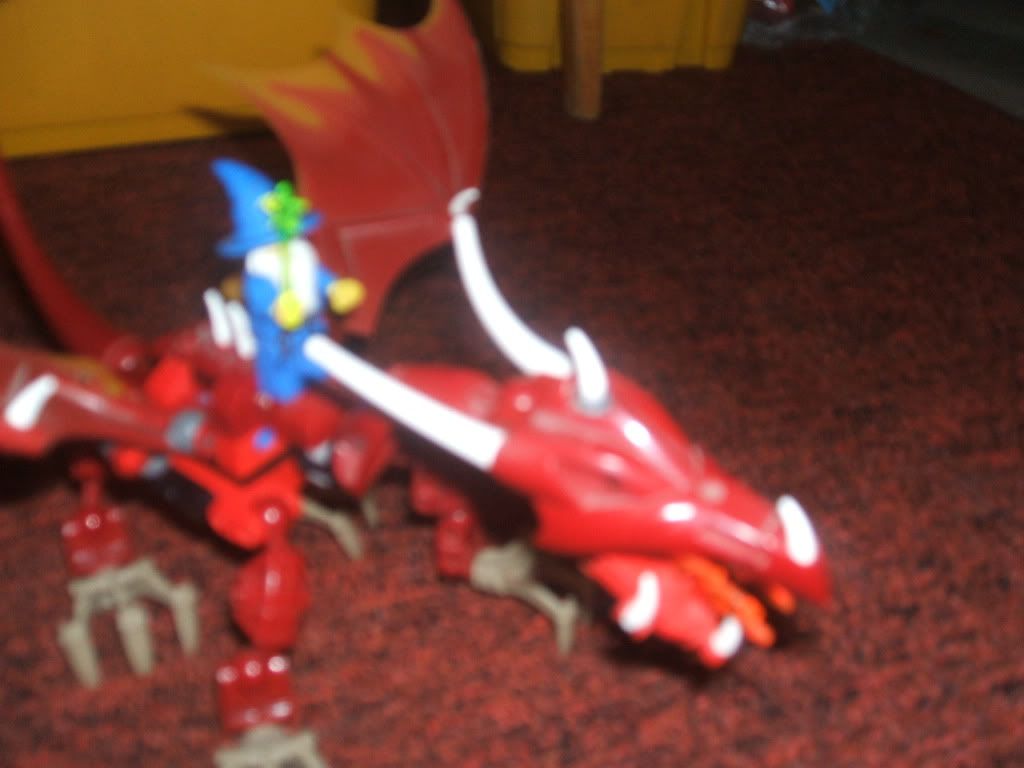 The dragons range was enhanced too.
It then went and scorched 2 knights.
The raptor-beast lept on Rot Walker, and luckily avoided its spikes.
Rot Walker loses 1 hp, and as a result of component damage, it loses the trademark syringe-arm.
The spider followed but failed to do anything.
Engineer Division- Ogel96
The techknight successfully doubled all units range for this turn.
Because of this, the rocketeers and trogdor could safely bust off 2 hp from Corpse Grinder.
The infernus lost one hp as well from the warmachine.
The siege crews moved in line...
But even with long range and dazzling luck they failed to deliver damage.
Orks - solvess
Beaky bellowed a dreadful one which echoed through the battlefield. The majistik froze in fear.
Note: both the warlock and the enchantress are unable to take part in the fight as they focus on keeping the artefacts powers in control, they're technically objective markers.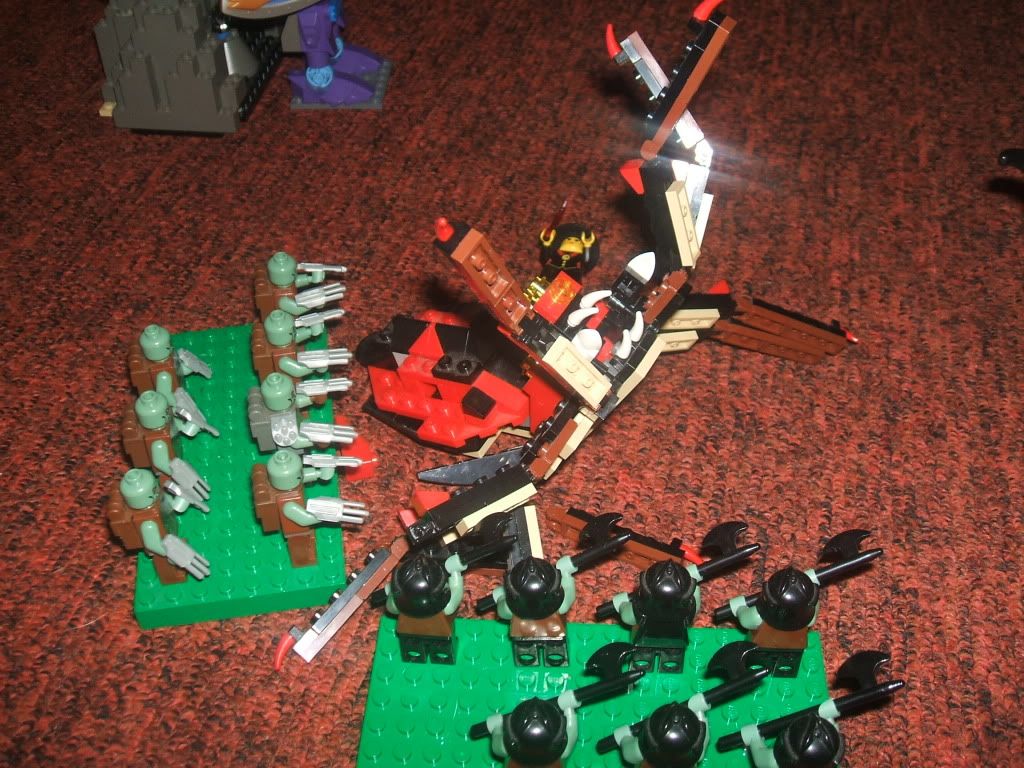 The black orks and berserkers then charged at the spider-beast, and overkilled it with 47 damage.
The rest of the tide advanced.
Elves - Apollyon
Longbowmen comfortably fired a volley at the dragon, who lost 1 hp.
Then the elvenknight valiantly charged at the firespitter...
And managed to slay it... the cavalry watched in awe and were inspired.
The beast managed to knock him over however with his dying breath and a successful slash.
The rest of the troops advanced.
Cavalry - Ross_Varn
Niol inspired his runeknights and headed towards the purple construct, while the surviving knights under the command of the ritter regrouped and charged at the infernus.
The flamestone fiend shrieked in pain as its kneecaps were obliterated (-1hp).
Infantry Division ENCORE!
With enough space, now they could advance towards the greenskins.
Overwatch:
Kill Chart:
Robot Monkey - 0
Ham701 - 0
Warhead - 2
Moronstudios - 2
Ogel96 - 0
solvess - 1
Apollyon - 1
Ross_Varn - 0
Achievement earned!
Slayer
- solvess, Apollyon
I'm accepting orders now, but expect a new turn only on the following week, as I'm back to my studies, and thus away from my plastic. Anyhow, you have enough time, no need to hurry... that much