Army of Darkness
- Killer Karetsu
The Army of Darkness starts moving towards the castle.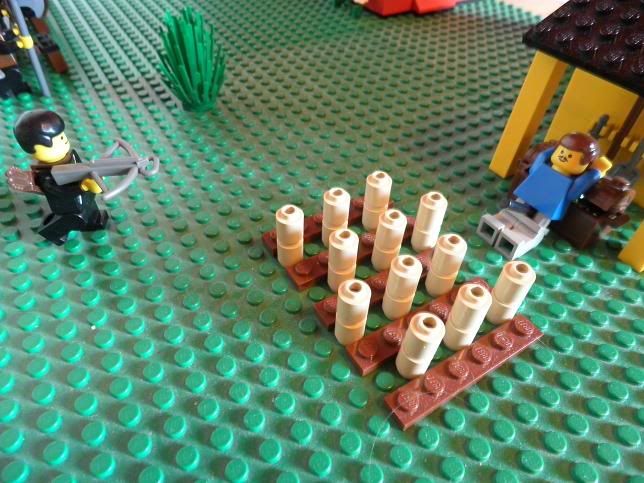 One of their crossbowmen takes a shot at the lazy farmer, and while he hits, the farmer is just too sleepy to care.
The rest of the army, including the other crossbowman who was out of range of any targets, starts sprinting towards the castle.
One of them makes an inpressive roll...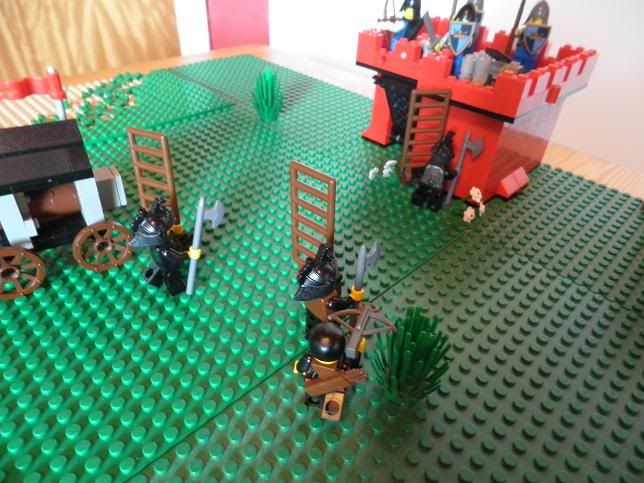 ...leaving his comrades behind.
Tiny Red Castle
- Zahru II
Two of the knights take cover in the courtyard.
The other fires the catapult!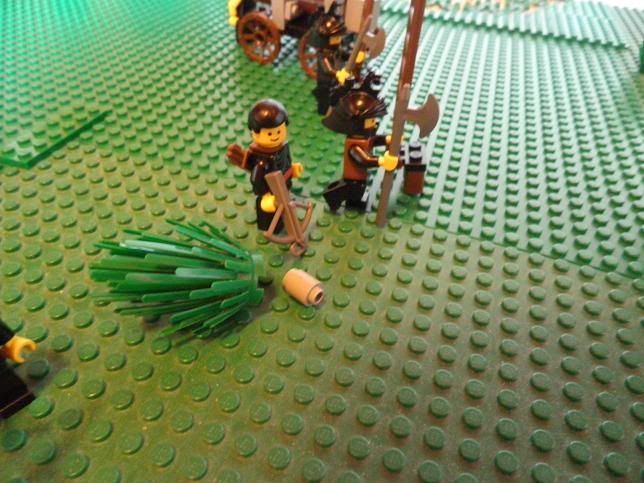 He hits a bush not far from his intended target.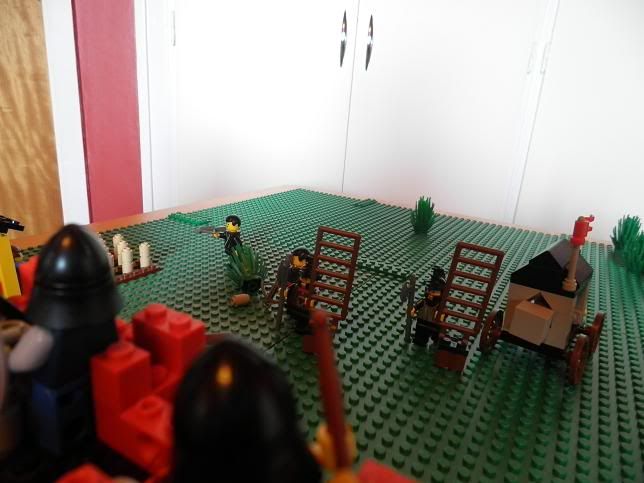 The archer fires as well...
...and gets even closer, but not close enough.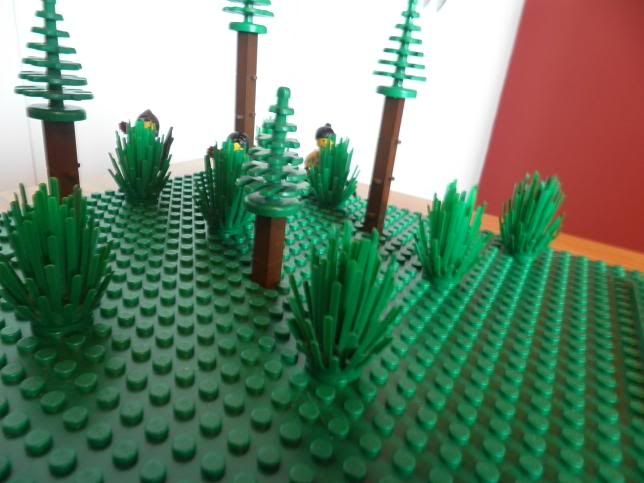 Suddenly, there is movement in the Green Forest.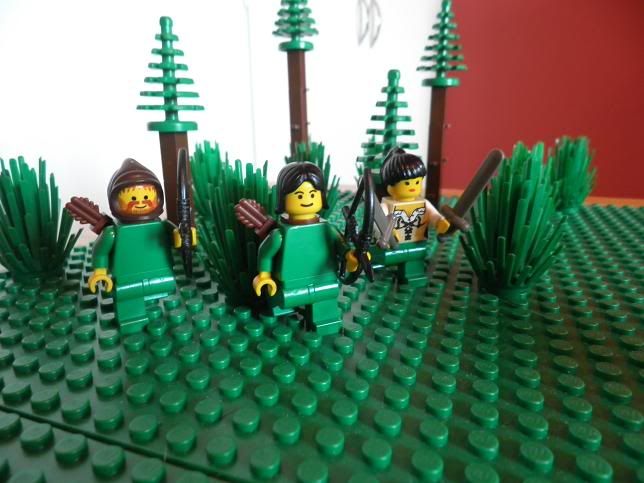 Secret Faction activated:
Thieven Hood
commanded by OREMAWESOME1234!
Thieven Hood has arrived with is outlaw companions, Little Joe and Maid Maryanne!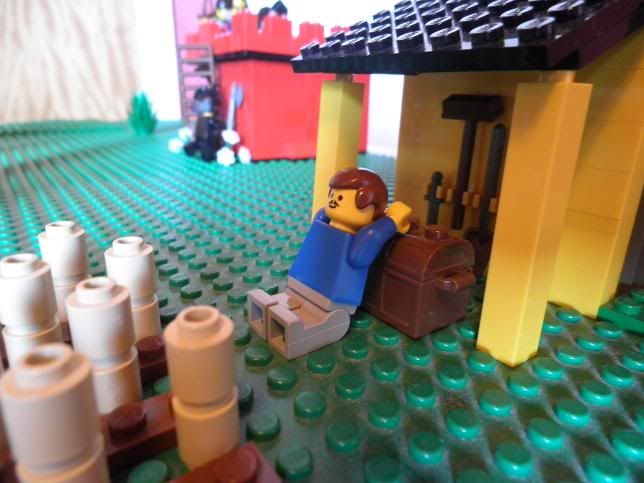 The lazy farmer rests his back on a chest filled with gold, unjustly earned through hard labor on his field. Thieven Hood intends to steal it and give it to the poor (ie, himself).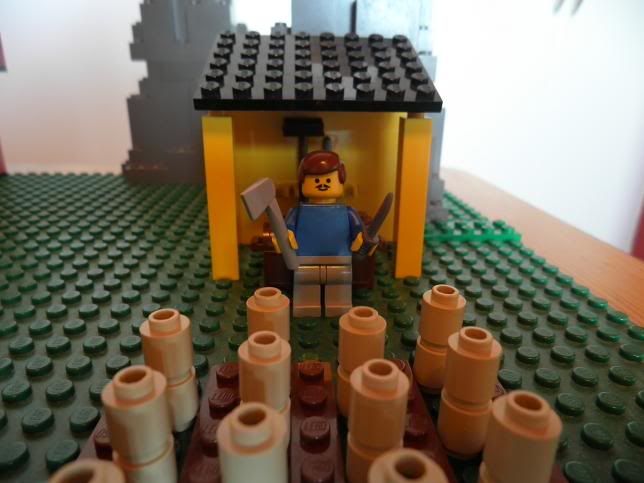 But the farmer won't give it up without a fight!
Peasant Faction activated:
The Lazy Farmer
commanded by Cakeman!
Overviews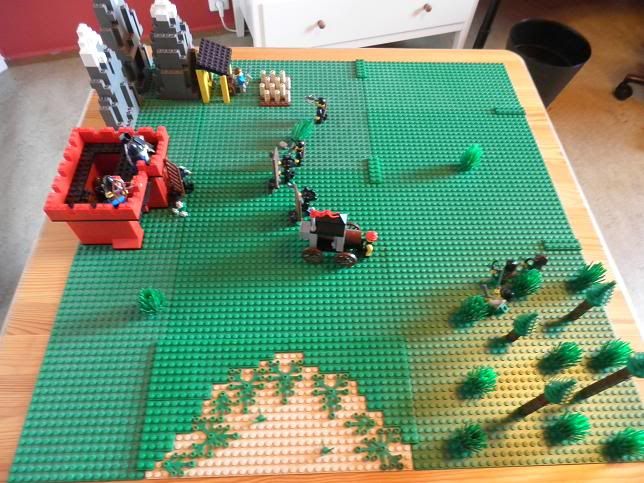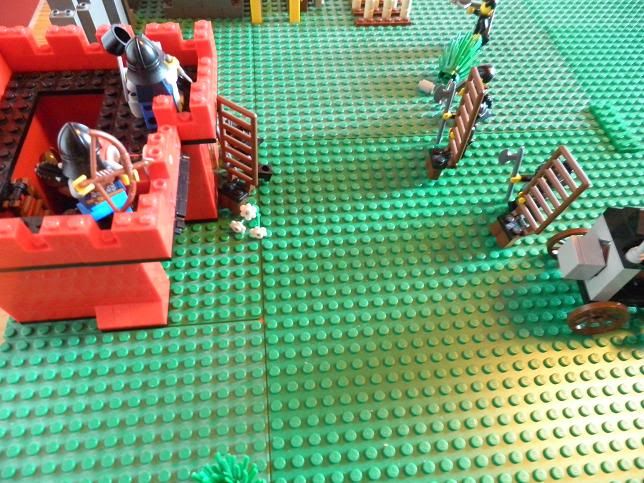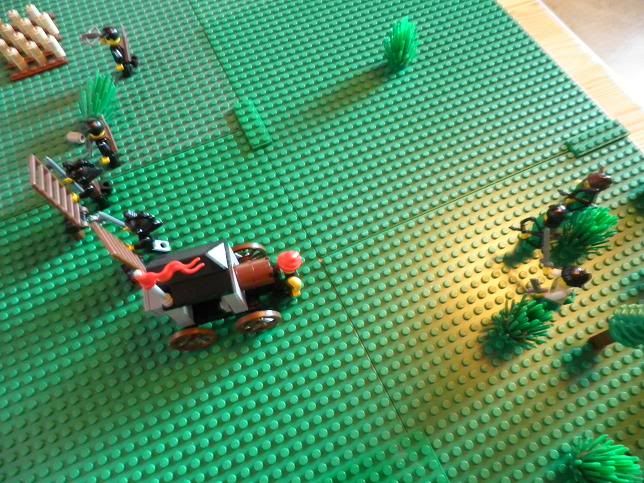 Send in your Turn 2 orders!
Top Thread