First of all, I'd like to rip out photobucket's spine and choke the motherfucker to death.
Now with that done, let's move on with the quite volatile second round:
Engineers
- Ogel96
Rocketeers blast off another chunk of CG.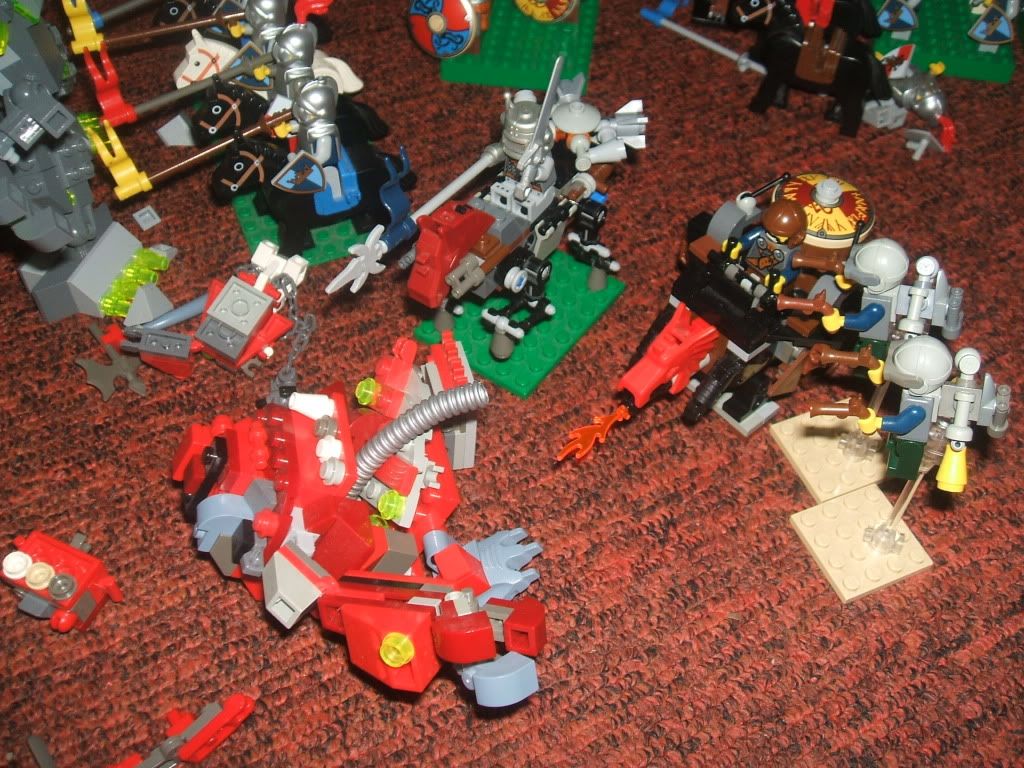 Then the TechKnight and the Trogdor deliver the deathblow.
The warmachine moves up and fires right into the screaming throat of the infernus.
It explodes and kills the monster, who falls back and flattens three.
The rest move closer and reload what's necessary.
Warhead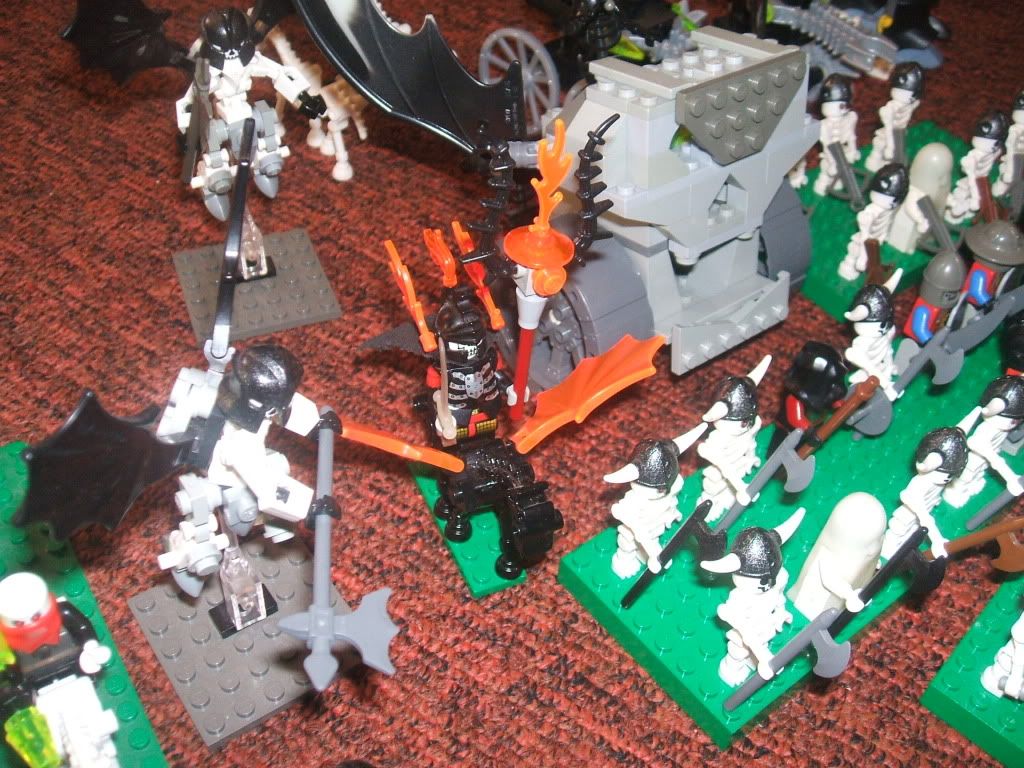 Warhead further enhances his troops with bonus movement and range.
Thus his GG can reach and harm 1 runeknight, who loses a hitpoint.
The Rogue Titan picks up the conjured creature...
And throws it right onto the cavalry! Huge mass and fall damage annihilate the knights, and the majistik dies as well during the fall. The raptor survives but is crippled with a broken leg.
Although it quickly meets its faith when the ax-skeletons chop him to death. The mace-skeletons gang on the Techknight, but fail to even scratch him. Rot Walker moves in as a living obstacle in front of the dwarves.
Rest is pretty simple: Crossbowers, Glommox and the Doom Wailer ALL fail to fire. The corruptors kill a rocketeer though.
Drakhirri
- Ham701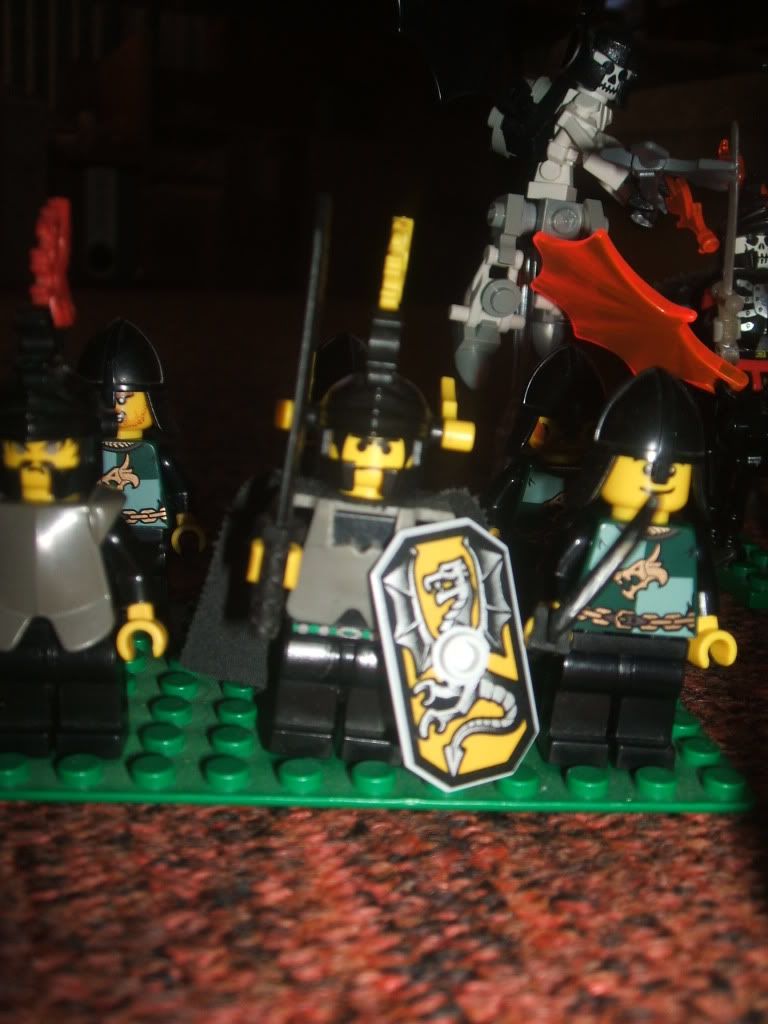 'Think of the promised riches!' Encourages the Lord his minions.
The wyrmraiders speed up and kill a crewman, and waste the cannon. They receive reaction fire but they're unharmed.
The rest follows and moves behind the remains of CG to get some cover.
Infantry Division
- Robot Monkey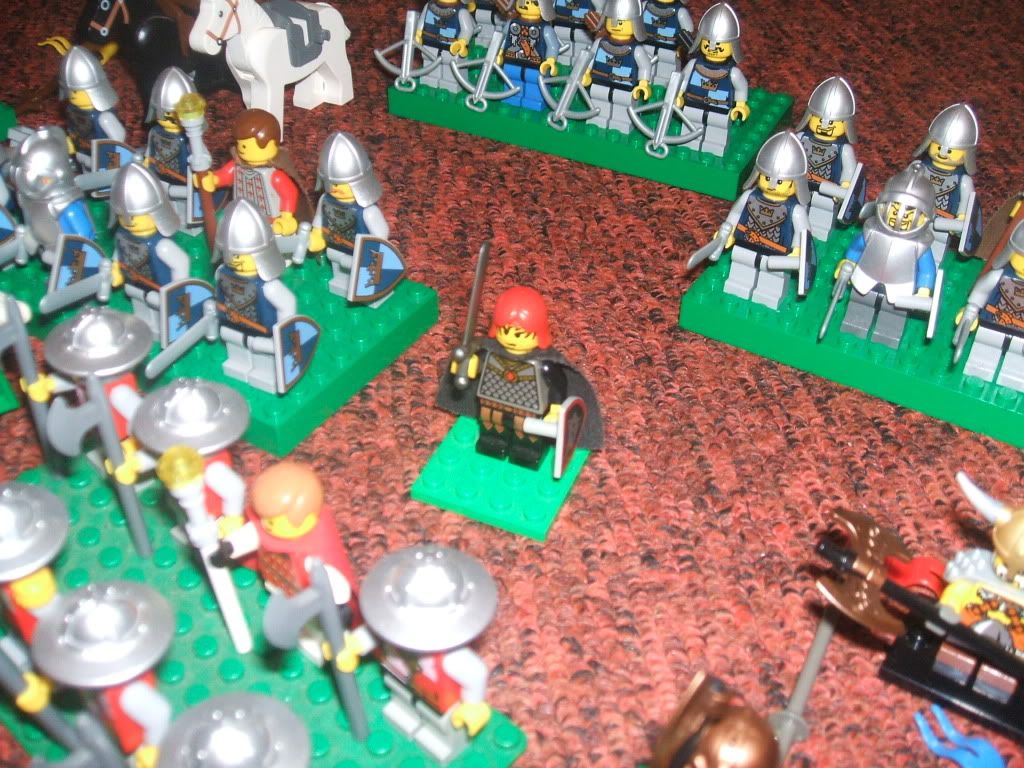 Arthel encourages his men, gaining them +4 inch movement.
The crossbowmen fire a combined hail at Rot Walker, which dies and explodes, taking 2 dwarves with him.
The whole army marches forward, Blaze and the swordsmen kill 3 GG in the process.
Orks
- solvess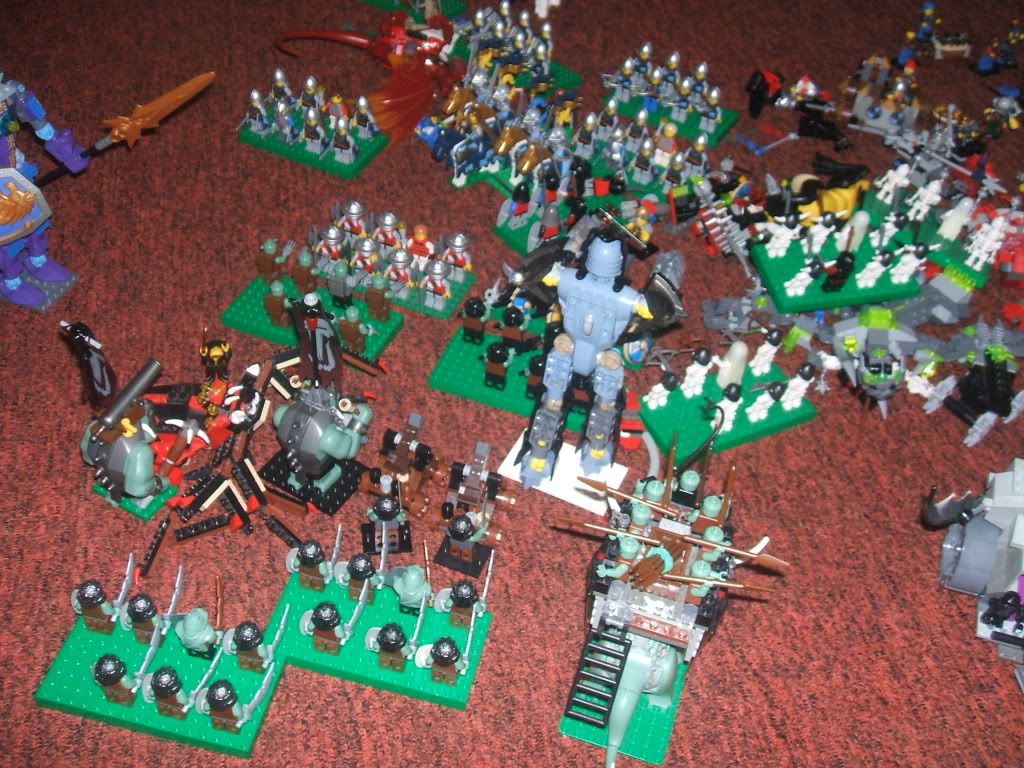 The green tide moves on.
Black orks engage the dwarves and lose 2 of themselves to counterattacks.
Same happens with the berserkers and the löwengard; although they're backed up by the cannontrolls fire, the cleric manages to tame its blast so that it only knocks out the warriors but kill none.
Beaky casts an unholy spell that causes the ground to tremble.
The Purple is unbalanced, but stand still.
The dragon ogre jumps in for a nibble, but fail to harm the construct.
Cavalry
- Ross_Varn
Niol enhances his runeknights and charge the other leg.
They demolish it; the Purple majistik detaches in time, but his red ally who rode the spider is squashed by the falling contraption.
Elves
- Apollyon
Forces advance.
The elvenknight pulls himself together!
And to show that he's nice and peachy, he kills the blue majistik who has ridden on the dragon.
Majistik
- Silverdream
Purple reconstructs his, well, construct.
Then he hops up and blasts Beaky right in the face.
While the demon survives, his mouth is blasted off. He cannot cast any more spells during the battle, and has to rely on his mediocre close combat skills.
Overwatch:
Kill Chart:
Robot Monkey - 4
Ham701 - 0
Warhead - 10
Moronstudios/Silverdream - 3
Ogel96 - 5
solvess - 1
Apollyon - 2
Ross_Varn - 0