Here we go:
Engineers
- Ogel96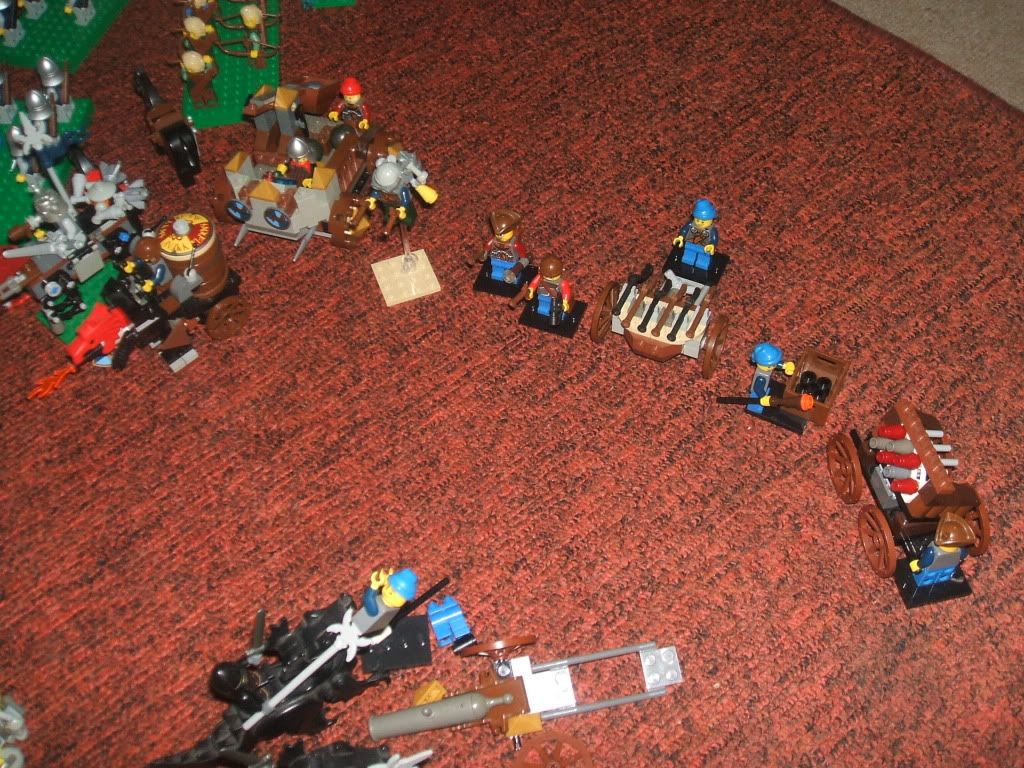 They withdraw and prepare and reload.
Infantry Division
- Robot Monkey
Crossbowmen move and take out 2 mace skellies.
Arthel, the other squad of crossbowmen, and the swordsmen combine their attacks against the grave guard but only kill two.
Blaze moves in and kills the crossbow skellies commander.
The löwengard fail to do any harm; swordsmen back them up.
Drakhirri
- Ham701
The wyrmraiders attack!
But a response fire from the rocket rack knocks off one of them (not fatal damage).
Which causes both of them to trip over.
They die like dogs from the response fire barrage.
The warriors advance...
The cripple the trogdor and damage the techsteed, two die from counterattacks, and two are stunned from the warmachines fire.
Warhead
Warhead enhances his ranged weaponries to fire flesh-seeker bolts.
The doom wailer blasts the Trogdor and the techknight's steed apart (the hero survives). The drakhirri champion falls as well.
The rest of the mace skeletons move in and die from elven response fire. The glommox follow them...
And blast four crossbowmen to death.
The crossbow skeletons retreat.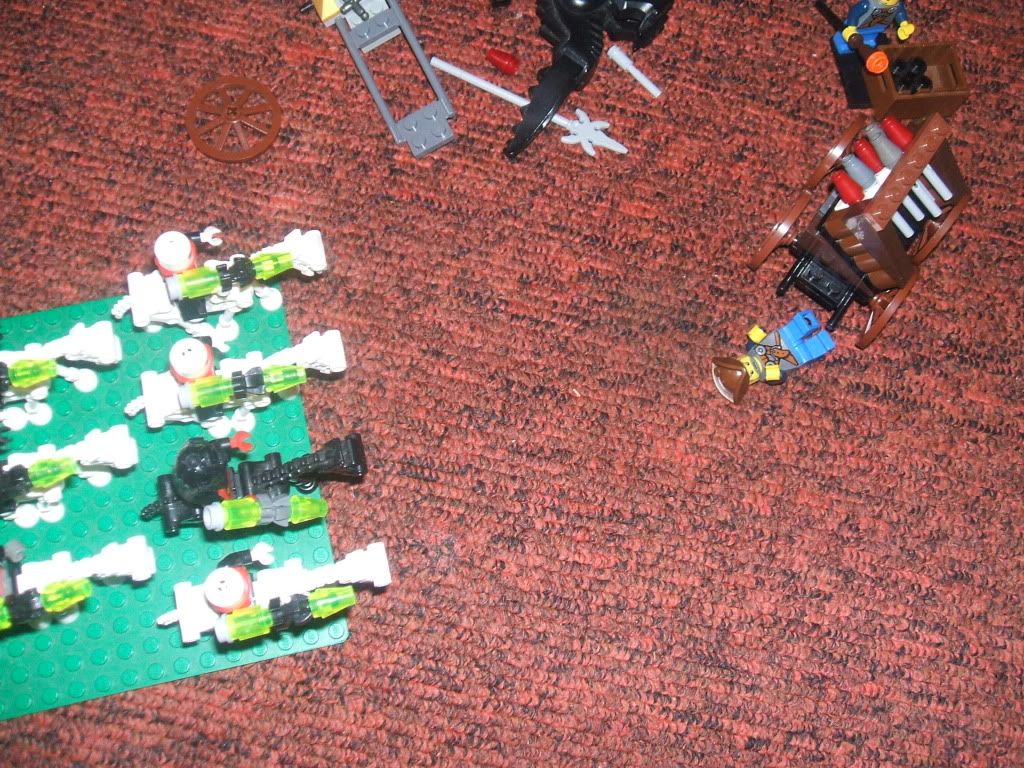 Corruptors ride in and kill the rocket rack operator.
The axe-skeletons charge and demolish the crossbowmen squad.
The titan punts Blaze...
Who lands right next to Arthel, and lose a hitpoint.
The grave guard kill two swordsmen.
Warhead and his angels move into the fray.
Majistik
- Silva
The purple picks up his warstaff.
Then with a mighty sweeping strike he kills the dragon ogre, and a runeknight. Another runeknight is wounded.
Cavalry
- Ross_Varn
Niol and the knights divide.
The runeknights use their enchanted blades to finally destroy the construct.
Luckily the Purple's failsafe throne teleports him back to his own dimension as his construct collapses.
MAJISTIK: ELIMINATED
Niol walks to Majisto.
He frees him and assigns him to take the crystal to safety.
-new unit: Majisto new objective: Majisto must survive -
Elves
- Apollyon
The longbowmen kill 3 axe skeletons, while the enchantress mounts.
The phalanx and the titan join the bulk of the army.
The elvenknight charges in and kills the axe-skeleton officer.

Orks
- solvess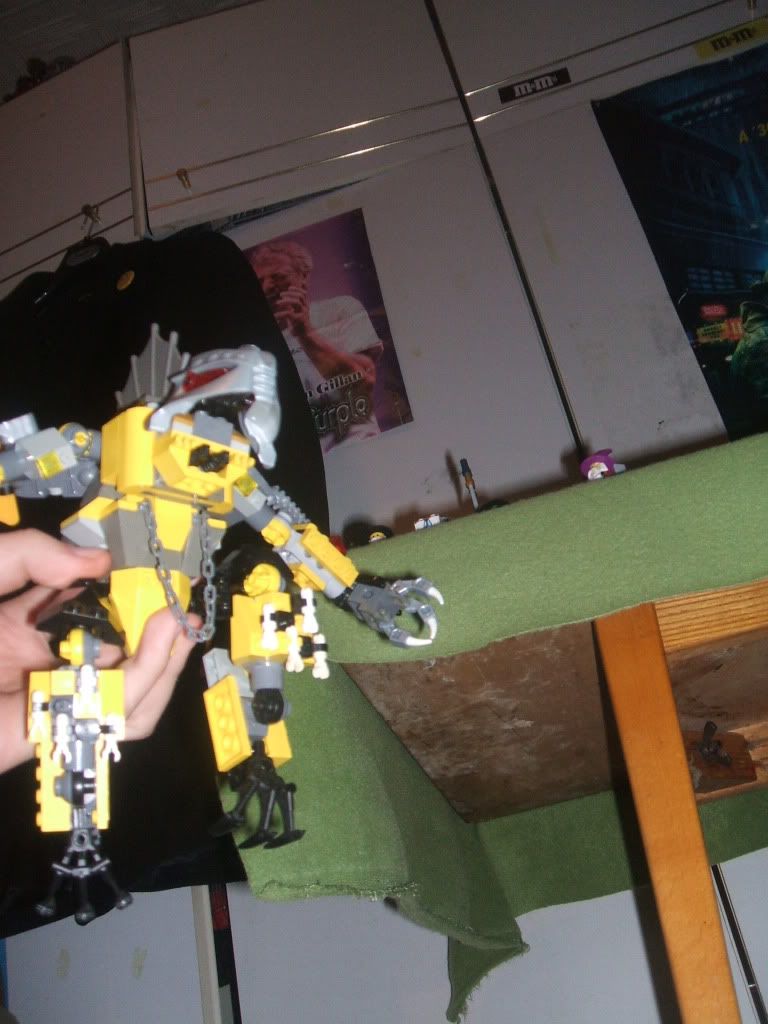 Beaky soars into the safety of the clouds.
Black orks and the rock lobbas kill three dwarves, the berserkers kill 2 löwengard.
The orkboys run but fail to harm the runeknights.
The spearboys finish off the dwarves.
Overwatch:
Kill Chart:
Robot Monkey - 11
Ham701 - 0
Warhead - 21
Moronstudios/Silverdream - 5
Ogel96 - 9
solvess - 8
Apollyon - 9
Ross_Varn - 1
Orders are welcome, deadline is thursday/friday.