Getting close to the end...
Infantry Division
- Robot Monkey
Arthel and Blaze push the shield off themselves, which land on the crossbow skeletons. Kills none, but keeps some of them busy.
Arthel advances and killes a necrolyte.
Blaze has other ideas...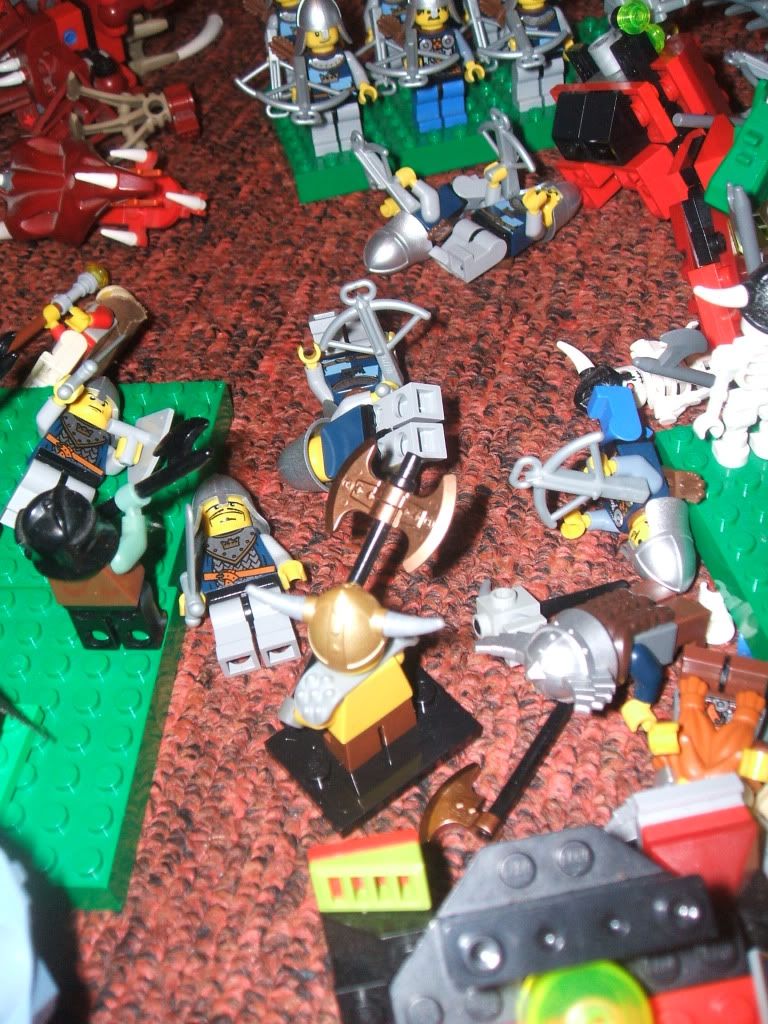 *swing*
'FOUR!'
The titan's head impacts on Warhead.
It lands with such force that it destroys his steed, and distrupts Warhead.
Crossbowmen kill one ax-skeleton.
The löwengard kill 2 berserkers. Swordmen fail to do anything.
Engineers
- Ogel96
The last crewman has an idea, and uses it to fire multiple rockets at once!
The result is 20 damage in 8 inches, wiping out the corruptors, but taking the crewman with them.
The last dwarf fires the loaded machine, and kills 2 drakhirri along with damaging a glommox.
Finally, the rocketeer makes futile efforts to gun down the Drakhirr Lord.
Drakhirri
- Ham701
In return, the lord beheads him.
The surviving 2 mercenaries charge and maim the dwarf crewman.
ENGINEERS: ELIMINATED
Orks
- solvess
Action-packed shot! Awesomeosaur charges the elves but only manages to knock one over; spearboyz fail to do anything. Orkboyz kill 2 phalanx, and attempt to attack swordsmen; they lose one of their own and fail to kill any. Berserker kills a löwengard. Cannontroll reloads, rock lobbas fail skillchecks.
Black orks reach crossbowmen and kill 2.
Cavalry
- Ross_Varn
Runeknights kill an ork.
Niol escorts Majisto to safety.
Warhead
AoD swoops to the longbowmen and kill 3 with an obscenely huge crit-cleave.
The other tried to do the same with crossbowmen, but failed.
Warhead murders the elven enchantress...
Then uses her stolen powers to reanimate the majistik dragon!
Ax-skeletons attack the elvenknight but fail to do harm. Necrolyte reanimates one fallen ax-skeleton.
Crossbow skeletons unbury themselves, then they fire along with the glommox and doom wailer at the Storm Titan. The combined blast of 34 obliterates it.
Zombiedrake flies forward and pin down both imperial heroes (no damage, but distrupted).
Elves
- Apollyon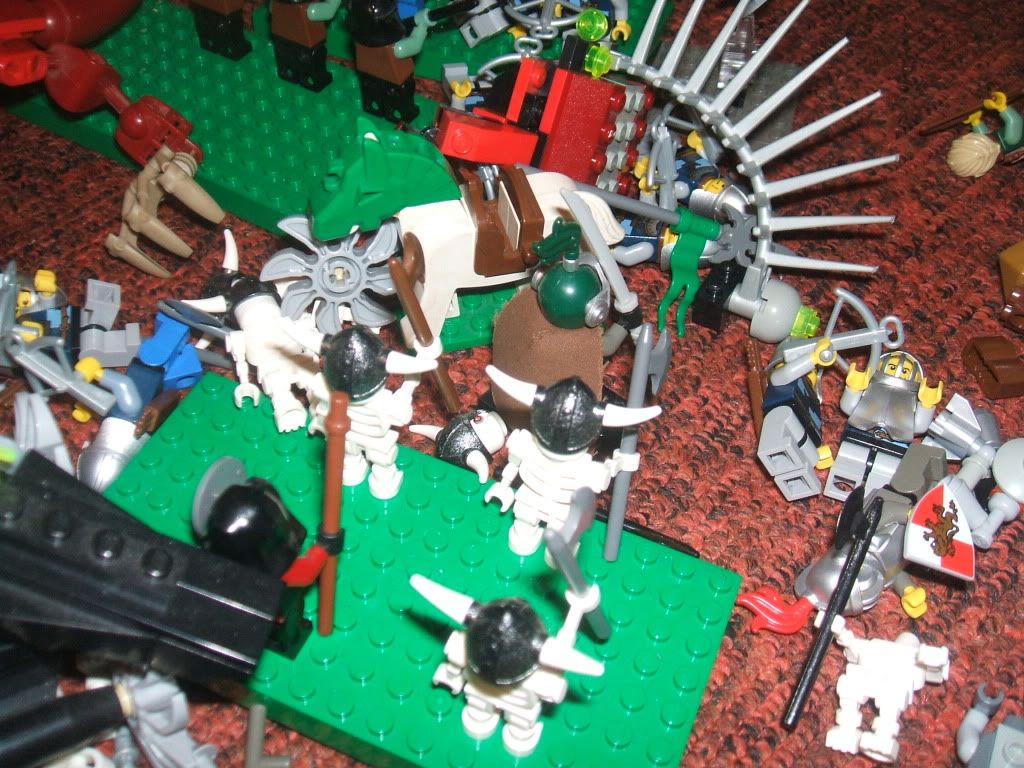 The elvenknight pleads the ancients to aid them!
... but they're not listening.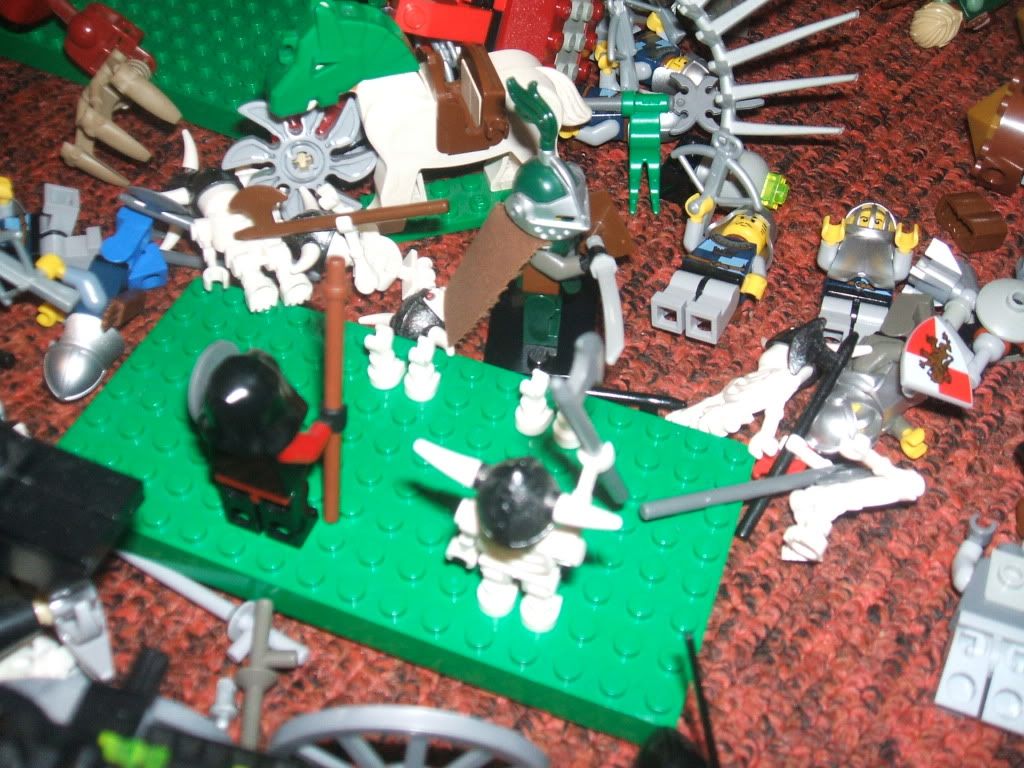 Frustrated, he kills 2 ax-skeleton.
The sole survivor longbowman fires at WH, but it doesn't even scratch him.
The phalanx slaughter 3 orks.
Overwatch:
Kill Chart:
Robot Monkey - 19
Ogel96 - 16
Ham701 - 4
solvess - 23
Ross_Varn - 3
Warhead - 34
Apollyon - 22
Orders are welcome.
Also, mini-survey: should the next round be the final one and evaluate who wins, or do you want to go balls to wall, and last man standing? Let me know.