Forces are dwindling, tensions are rising... we're getting close to the climax!
Orks
- solvess
The Green Tide keeps pushing it; the awesomeosaur kills a phalanx, the spearboys kill another and a cleric. Orkboys kill 2 swordsmen. Berserker kills a löwengard, while lobbas kill another, eliminating the squad. Cannontroll fires but do no harm.
Black orks kill 2 crossbowmen.
Infantry
- Robot Monkey
Arthel breaks free from the beast's grasp; Blaze fails to do so.
Swordsmen kill the champiork.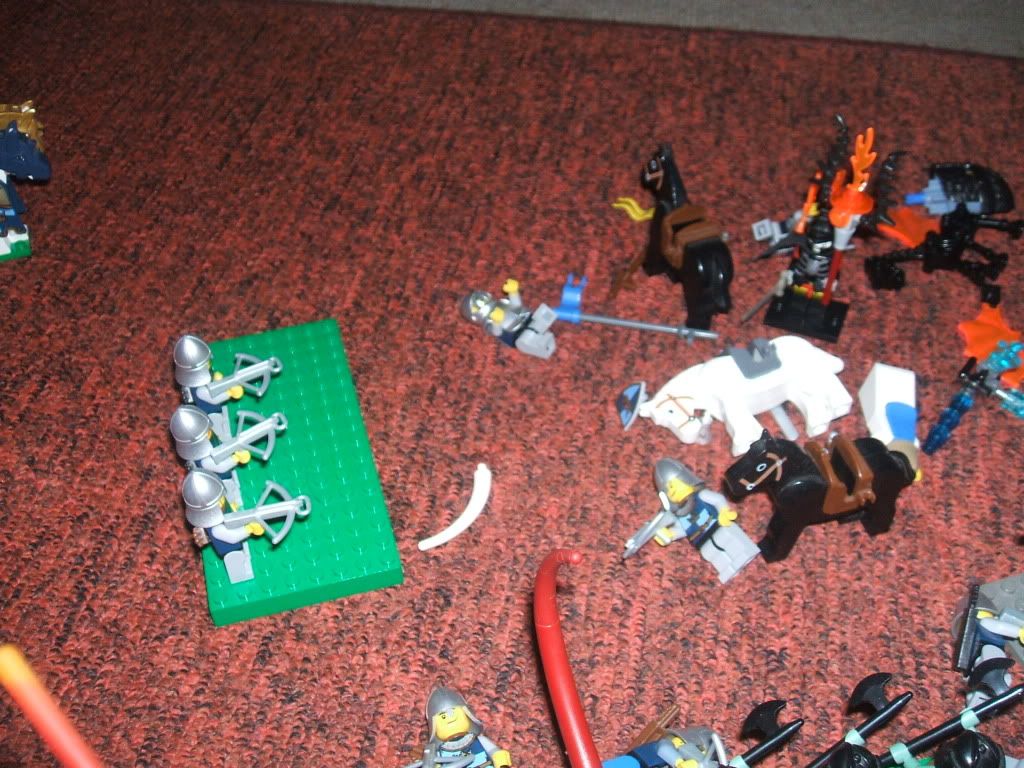 Crossbowmen retreat, fire at Warhead, but fail to do harm.
Drakhirri
- Ham701
They hijack the warmachine and load it, with obviously evil purposes.
Warhead
The aod and zombiedrake flies toward Niol and Majisto; the liche dragon unleashes its unliving breath, dealing 1 damage to both heroes. Warhead empowers himself from the dead souls, gaining bonus move and armor.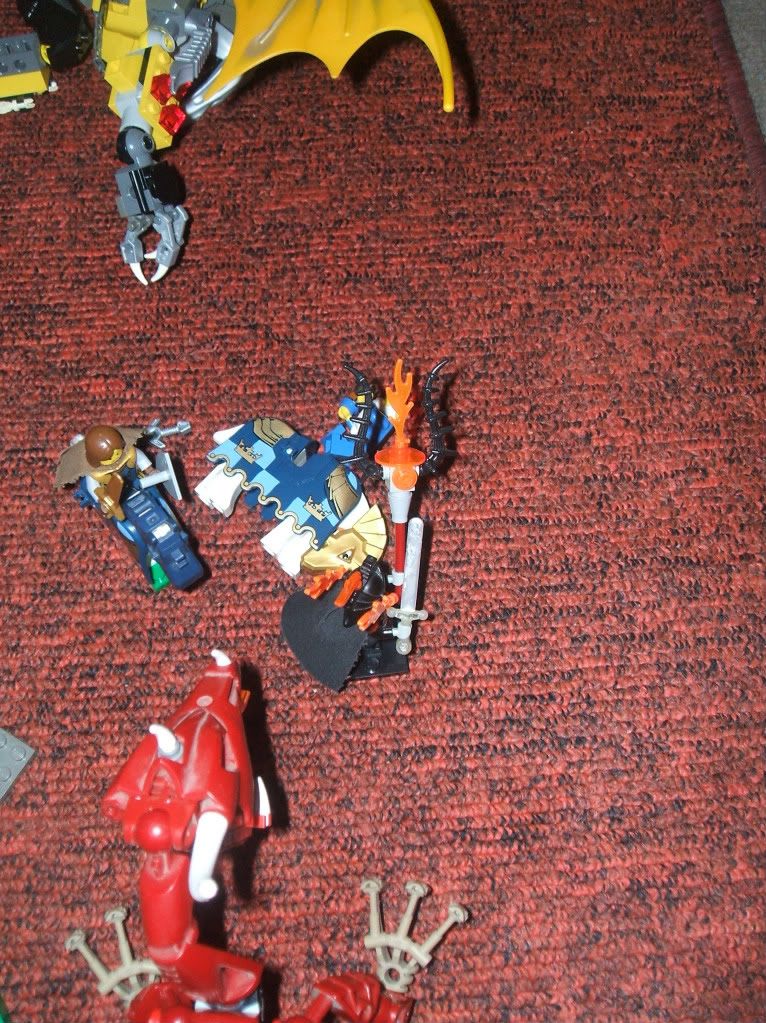 He then moves and attacks Majisto, but only manage to crush his steed and knock him out.
The doom wailer reduces the number of phalanx to 1.
The combined efforts of glommox and ax skeletons are unable to harm the elvenknight. 1 ax-skeleton is revived.
But the following hail of bolts cause the hero to suffer 1 point of damage.
Elves
- Apollyon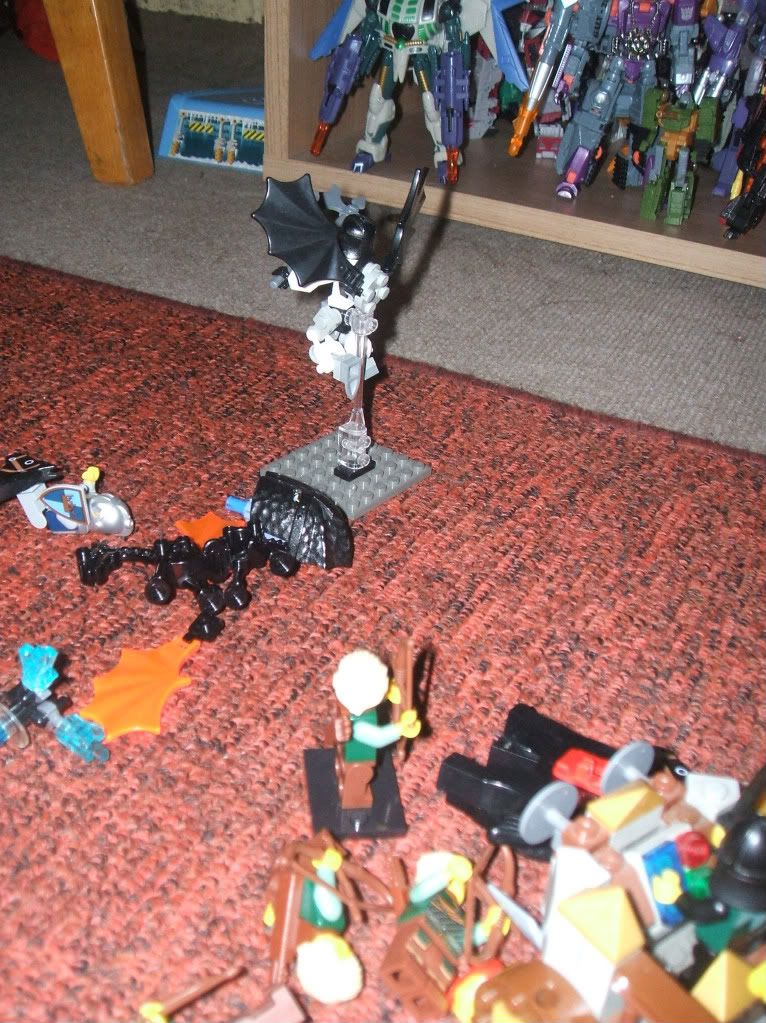 The last longbowmen wound an AoD, who loses 1 hp.
The last phalanx outdoes himself, and with a monster roll kills the awesomesaur. The beast however remains stable, thanks to it's stumpy legs.
'To hell with them,' says the elvenknight, and leaves the puny minions of Warhead.
'HEAR YE WARHEAD, CRAVEN AND LORD OF SLAVES! I CHALLENGE THEE IN A FAIR DUEL! WILL YOU ANSWER THE CALL OR CRAWL BACK TO YOUR LAIR, LIKE A MUSKRAT IN THE BOGS!?'
Will Warhead accept and enter a fair fight?
Cavalry
- Ross_Varn
Niol stares into the maw of madness.
'The Majistik forget themselves. A hero remains.'
He then braces and leaps... 'FOR THE EMPIRE!'
Zombiedrake is slain.
Runeknights attack and wound cannontroll.
Overwatch:
Kill Chart:
Robot Monkey - 20
Ogel96 - 16
Ham701 - 4
solvess - 32
Ross_Varn - 4
Warhead - 36
Apollyon - 23
Orders are welcome.
Ps- I guess this battle is really big, even the FBI noticed and commented 'what a mess' while I was doing this round. She usually doesn't give 2 flying f-words about them.