War. War never changes.
Warhead
AoD #1 makes a run for it... with the device components!
AoD #2 escorts the prismatic crystal.
The Doom Wailer blasts 2 RKs and CannonTroll to death.
Necrolyte raises another ax skeleton, then they advance.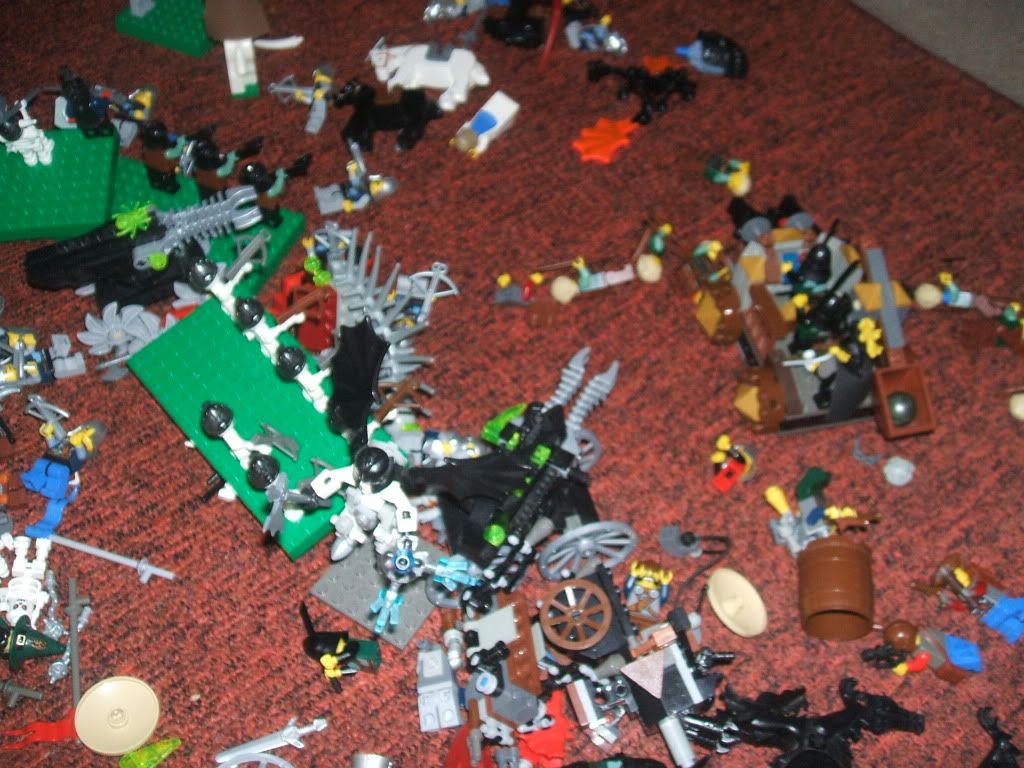 Out of reach from their intended target, crossbow skeletons support the glommox and overkill the elven ranger.
Warhead uses the necrotic energies bound inside the zombiedrake to manifest as a death incarnate entity.
The apparition gazes over Niol...
Then saps his lifeforce with its entropic tendrils (-1hp).
WH then attacks the elvenknight but does no harm.
Elves
- Apollyon
The last phalanx goes to the awesomeosaur's rear, although ran out of movement, he has a pointy surprise for the descendants.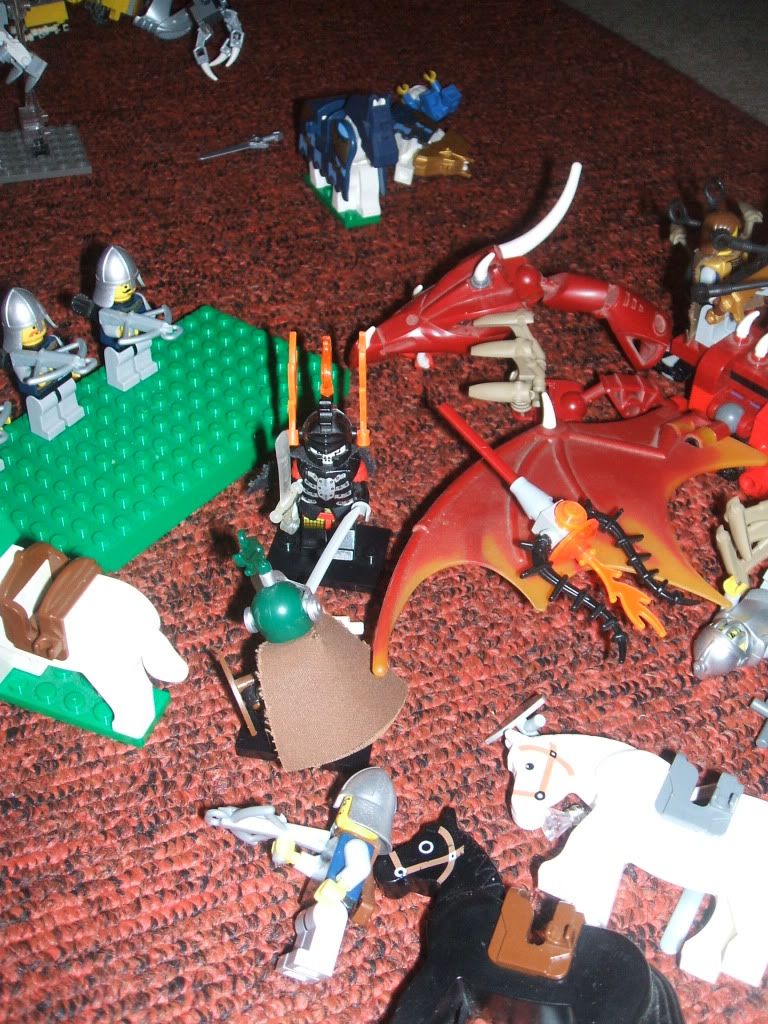 The elvenknight makes a daring manuevre, and knocks the staff of the underworld out of Warhead's hand.
His actual attack remains blocked.
Infantry
- Robot Monkey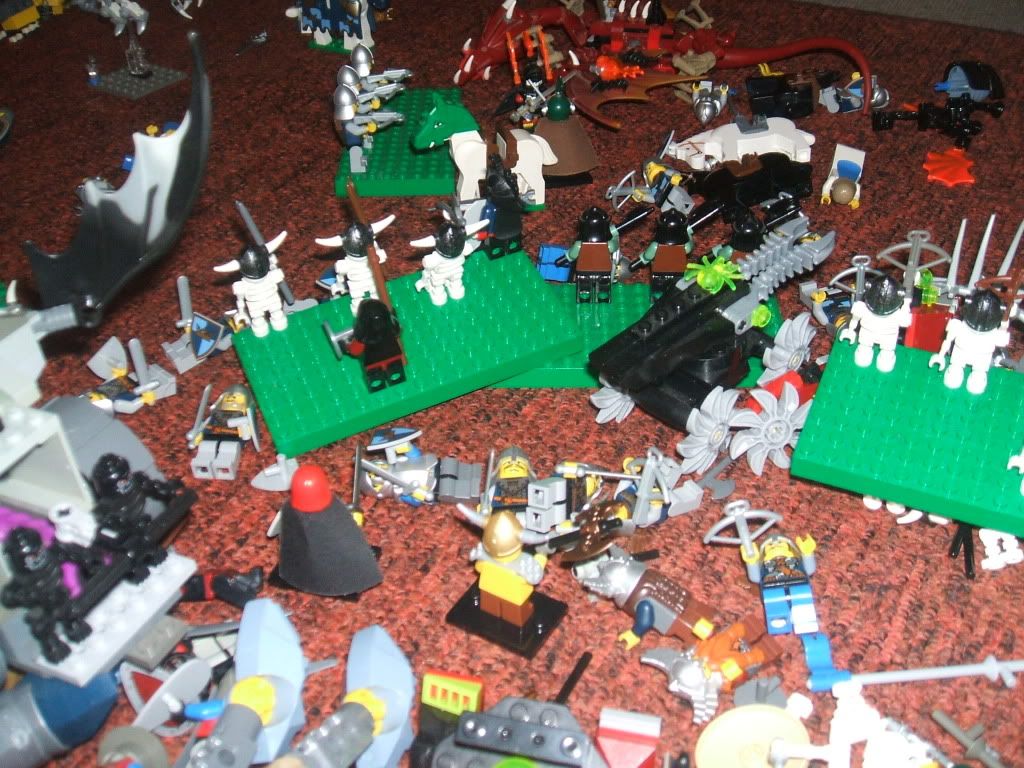 Blaze and Arthel regain consciousness, and unknowing that their ally is dueling, leg forward to back him up.
They don't reach the elven hero, but kill 2 black orks at least.
Crossbowmen would do support fire, but fail when it comes to enough damage.
Same with swordsmen.
Orks
- solvess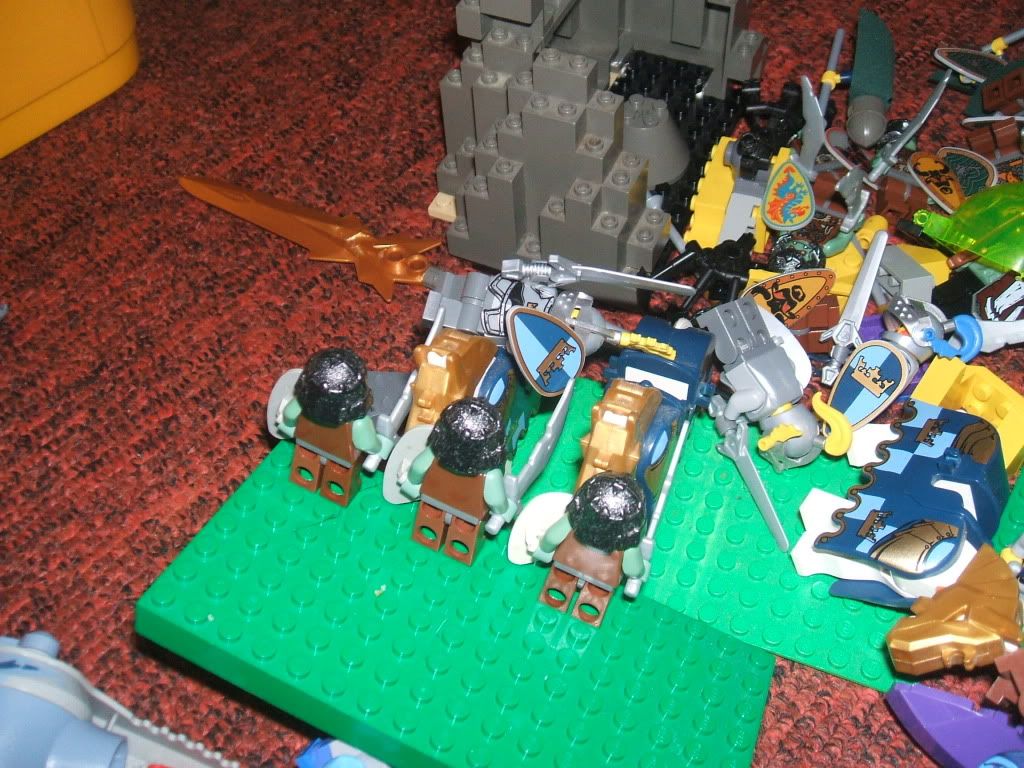 The boyz change target (1 dies due to free withdraw attacks), and kill the las runeknight.
The berserker commander eliminates the elven threat, so the spearboyz can disembark...
... and use their combined strength to cause their dead mount to fall on the swordsmen and pulverize all!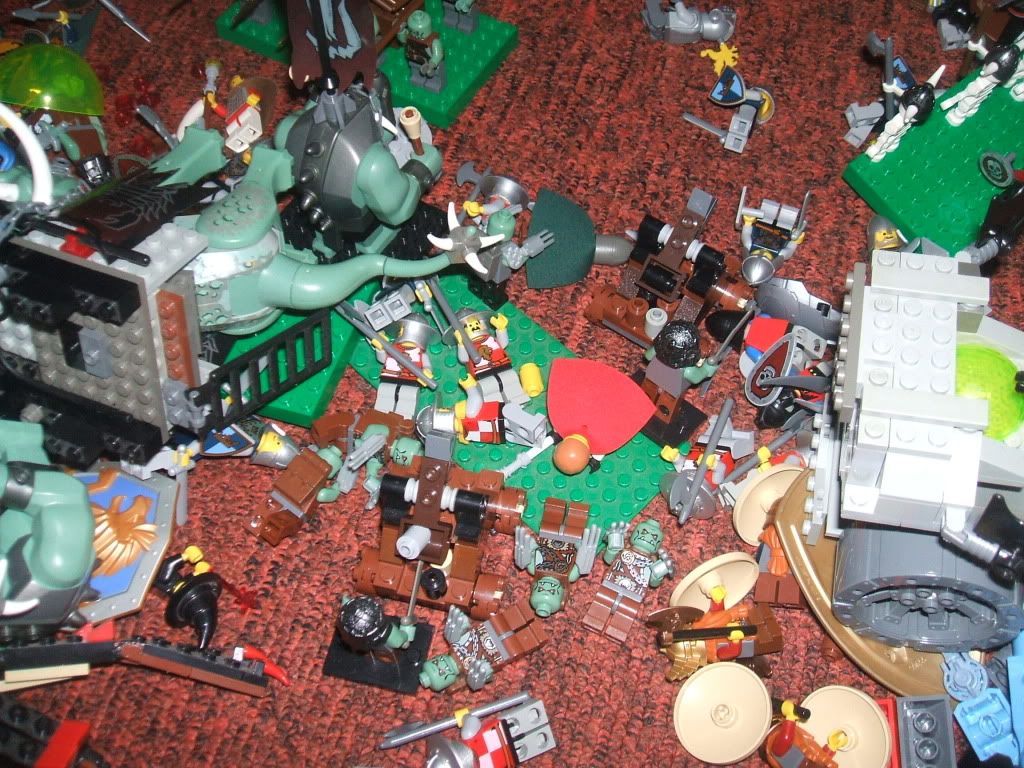 Lobbas reload and advance, along with DrummerTroll.
Drakhirri
- Ham701
They use the last projectile of their hitched ride wisely, and eliminate the crossbowmen threat.
Cavalry
- Ross_Varn
Struggling and failing to carry out his plan, Niol reaches out and pulls another runesword to his aid.
Then he hacks the avatar of death out of existence...
Only to gaze over the sea of corpses, filled with the sharks of evil, who surround them like a gaping maw. 'I hope this is not the end of the Empire.'
Kill Chart:
Robot Monkey - 23
Ogel96 - 16
Ham701 - 7
solvess - 37
Ross_Varn - 5
Warhead - 40
Apollyon - 23
And since most of you guys only have heroes now, here's a HP status chart (actual/total):
Warhead
3/3
Arthel
3/3
Blaze
2/3
Niol
1/3
Majisto
2/3, knocked out
Elvenknight
2/3
Drakhirr Lord
2/3
Warlock
3/3
Orders are welcome.
Also:
url wrote:viewtopic.php?t=6666
lolololol