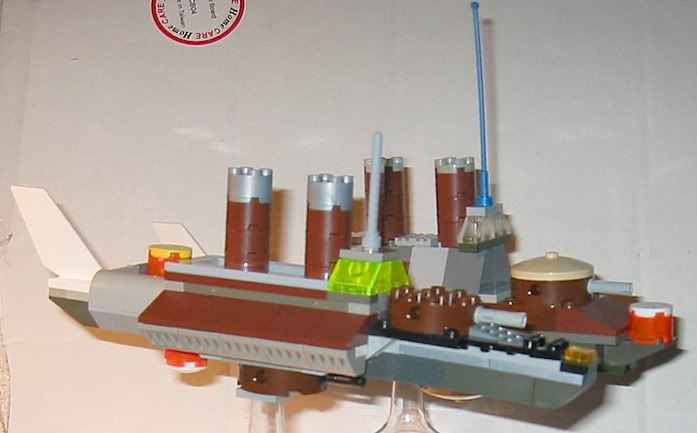 This is the 'Pegasus' which is a member of a class of space ironclad built as a replacement for the much older 'Vulcan' class of ironclads. ('Vulcan' is behind 'Pegasus' in this photo) Armament is similar being with both ships having two turret mounted heavy particle cannons.
As built 'Pegasus' had a higher turn of speed than the 'Vulcan' class, but since rebuilding it is now 'Vulcan' that holds the victor's crown. As the first ironclad to be rebuilt 'Vulcan' was rebuilt with
three
OT boosters being plumbed into her four original aetheric ion engines, but after the first highly successful, but alarming steaming and speed trials it was decided it might be wise to limit all future ironclad rebuilds to just two OT boosters.
(And yes I know Pegasus is missing her engines and turret tops, but they are hopefully arriving soon on my next Bricklink order)
Vulcan.
Pegasus.