Vergilius Raskolnikov
- Killer Karetsu
Raskolnikov's medik runs up to another fallen soldier.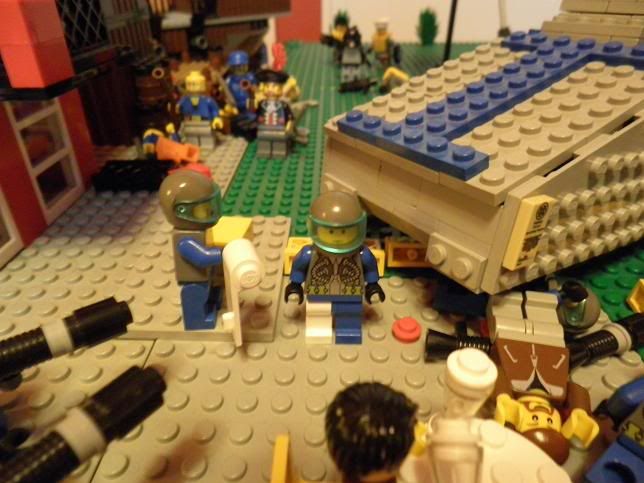 This time he is more successful.
Vergilius keeps on pedaling. His bodyguard shoots at the hiding Briktopian but misses.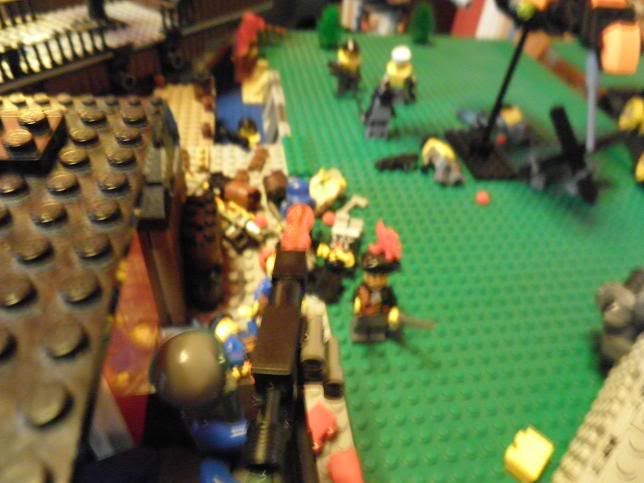 The machinegunner opens up on the Briktopians...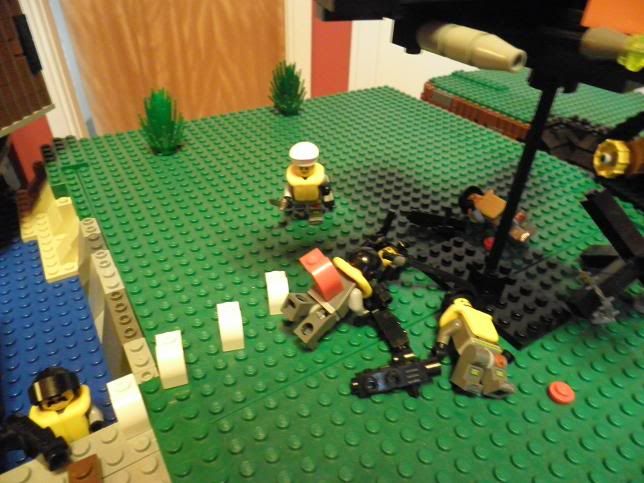 ...and general Lukas survives only through the bold sacrifice of one of his soldiers.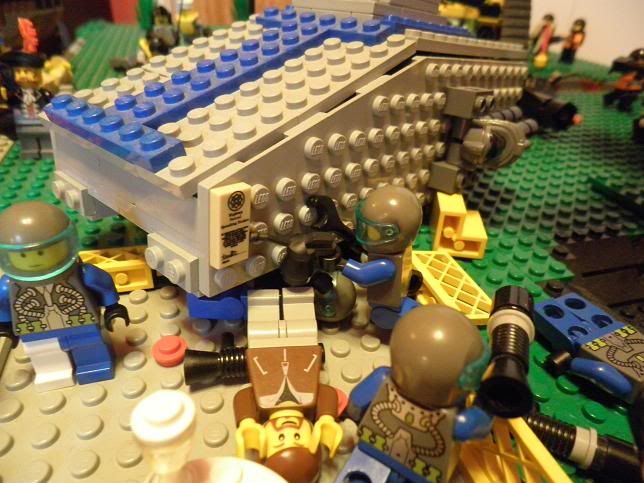 The mechanik moves up to the stolen tank and starts to disassemble it. If she is still in contact with it at the start of Vergilius' next turn she will be successful.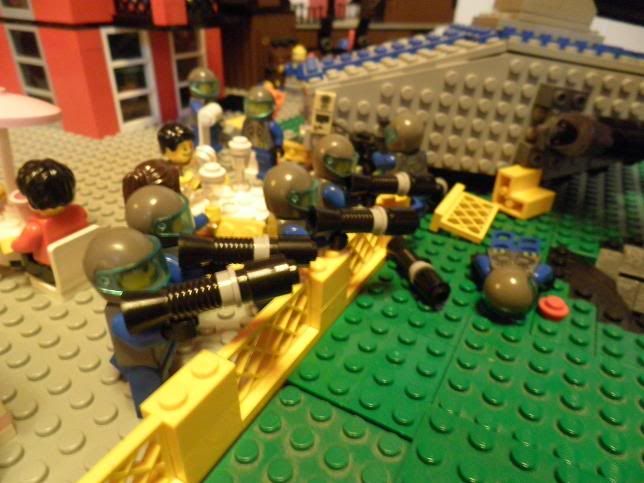 The footsoldiers take cover and prepare response fire.
The fighter shoots at its FELC counterpart, taking off two structure points. Four are left.
Henry Freefig
- Bragallot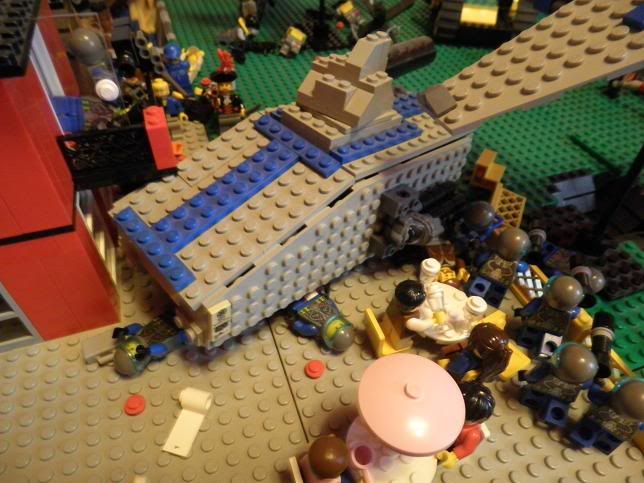 Henry Freefig went with tank back over soldiers.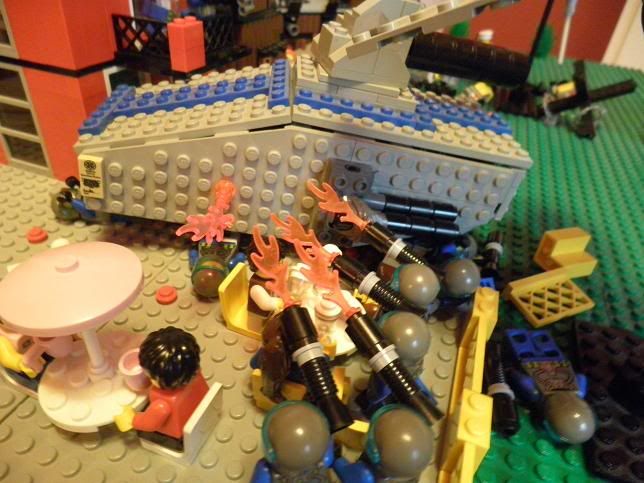 the soldiers saw and said "STOP THE CIVILIAN!" and shot bullets and rackets. (1 structure point lost, 4 left)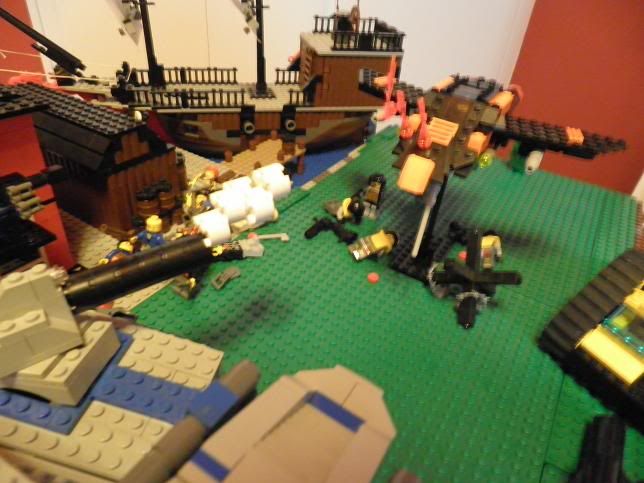 Henry Freefig made the torret gun shoot the soldier plane. (2 structure points lost, 2 left)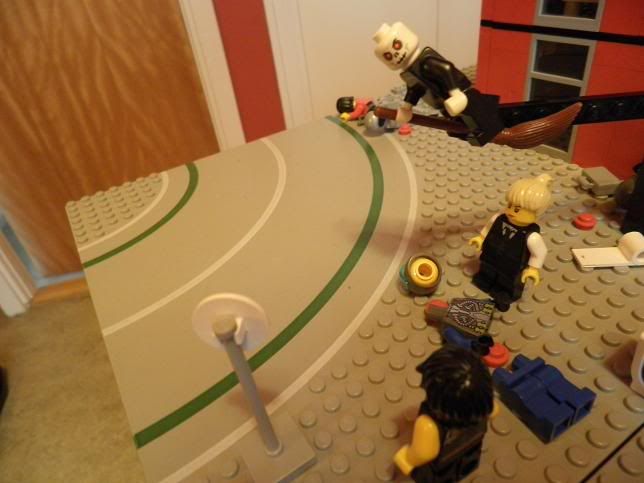 Then all of a suddenly, an horrible man with red eyes and no nose and everything started flying towards me on a broomstick! He didn't have a nose and he was wearing all black but it was obvious he wasn't gothic. It was... Volduhmort!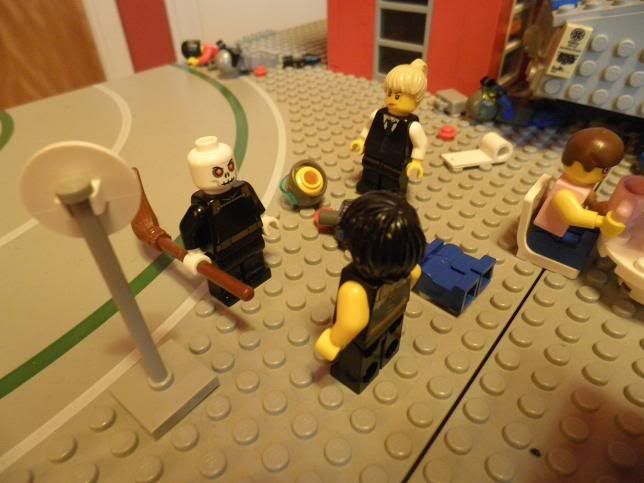 "Ebony." he yelled. "Thou must kill Rodrigo Palo!"
I thought about Rodrigo and his sexah eyes and his gothic beard and how his face looks just like The Vaguely Good But Mostly Sidetracked King.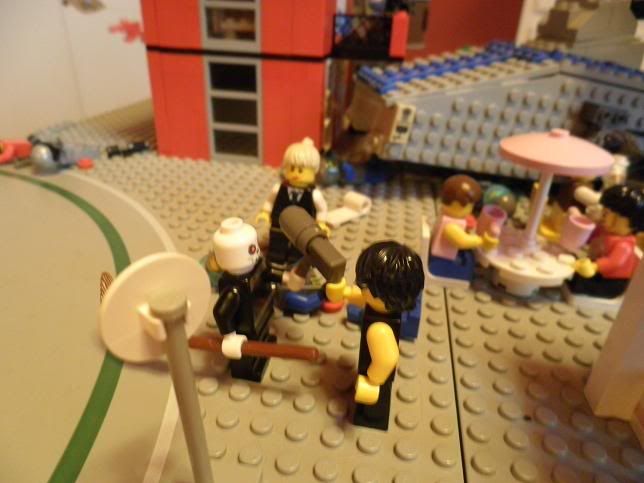 "No, Volduhmort!" I shouted back.
Volduhmort gave me a gun. "No! Please!" I begged.
"Thou must!" he yelled. "If thou does not, then I shall kill thy beloved Henry!"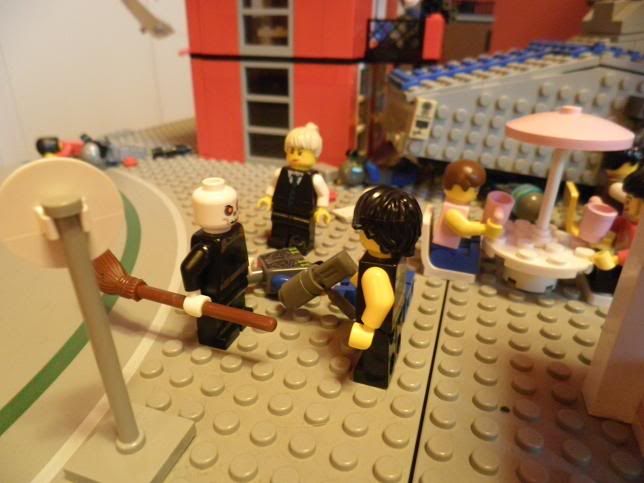 "How did you know?" I asked in a surprised way.
Volduhmort got a dude-ur-so-retarded look on his face. "I hath telekinesis." he answered cruelly. "And if you doth not kill Rodrigo, then thou know what will happen to Henry!" he shouted.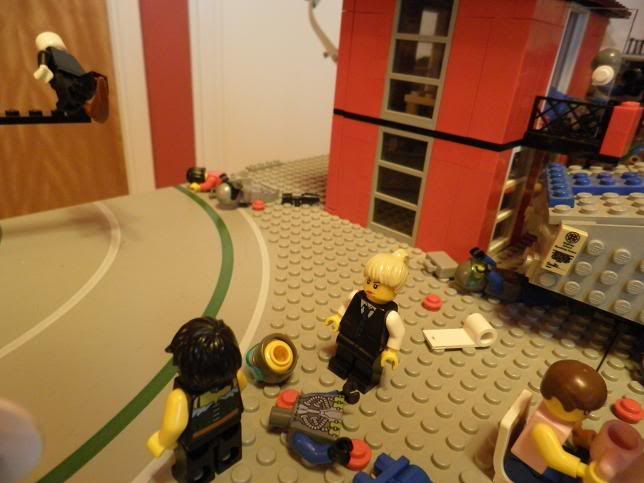 Then he flew away angrily on his broomstick.
FELC
- Ross_Varn
The FELC soldiers open massed fire on the disrupted Joseph Paras.
To the left are the FELC damage rolls. To the right is Joseph's armor roll...
The FELC fighter launches its last missiles against Freefig's tank.
They hit and take off two structure points, leaving two.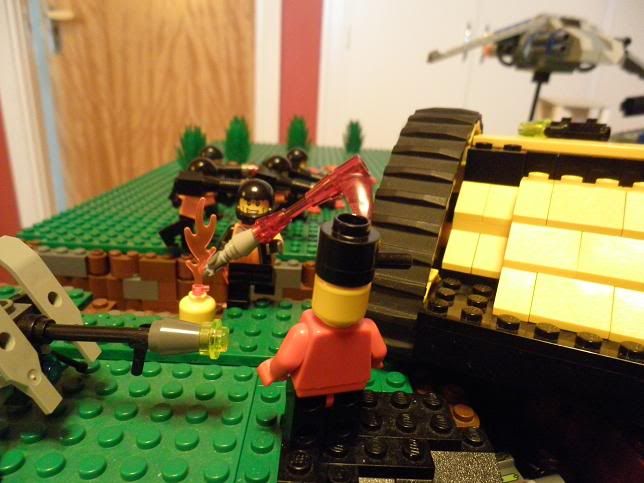 General Jaroslav purposefully strides towards PottyHeed.
"Alright, Maniac. You or me!"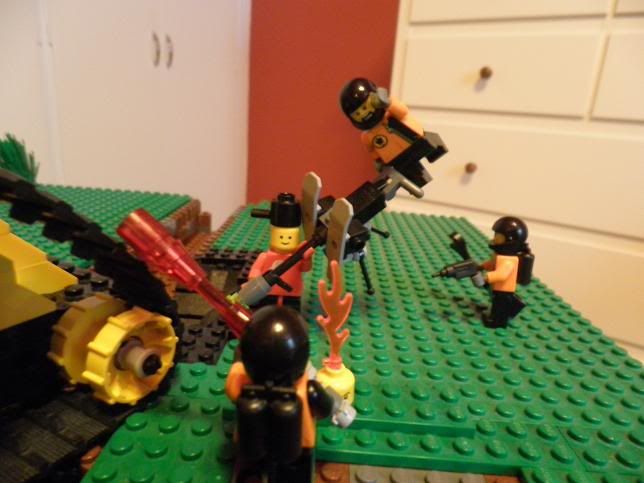 "BRING IT ON! FAYGHT TO THA FINISH!"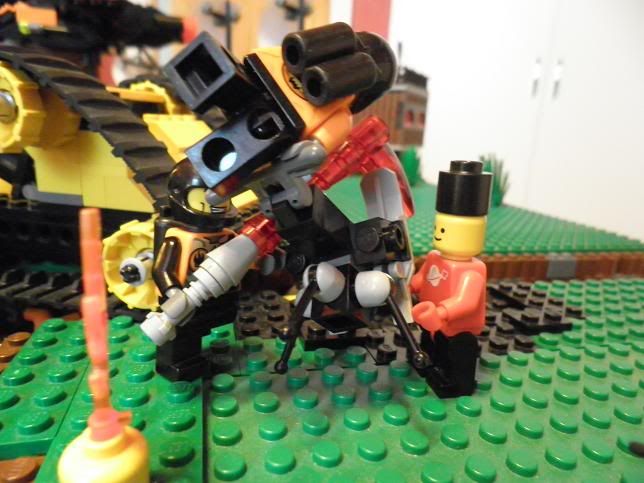 The combatants clash but neither is badly wounded.
The Immortal Empire
- Warhead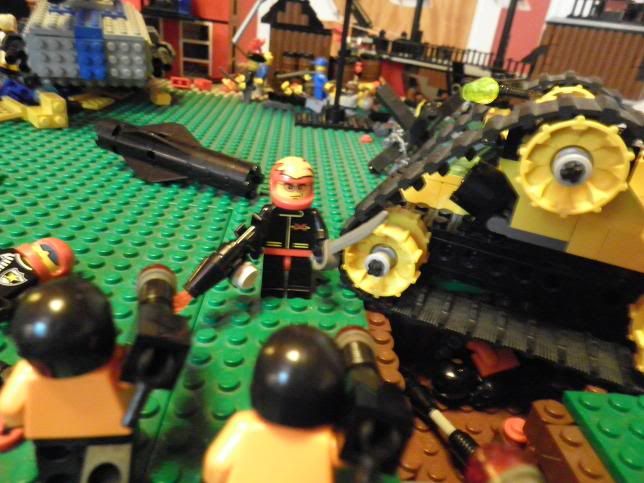 Joseph Paras gets back to his feet.
"Is that all you've got?"
In his ongoing duel, PottyHeed shakes off the FELC gunner...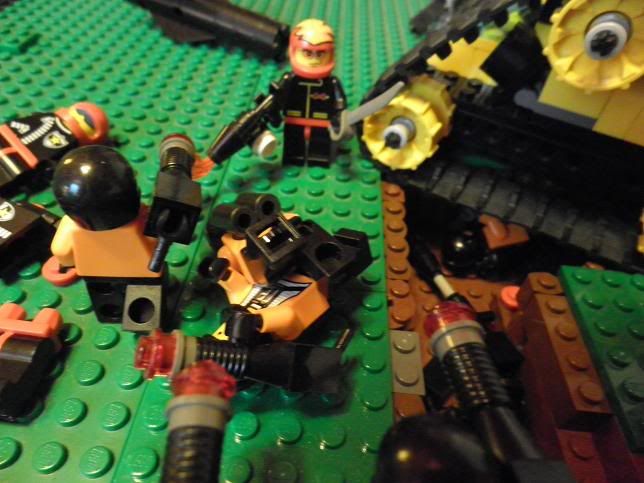 ...who flies right into one of his comrades, disrupting them both.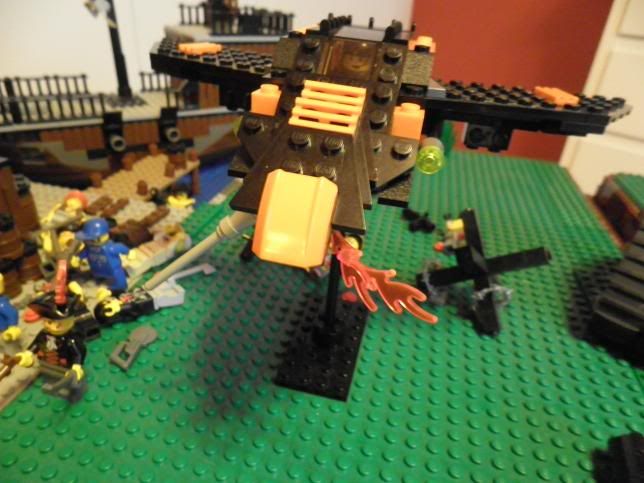 The chainglaive continues to grind at the FELC fighter, leaving only one structure point.
Pirates
- KittywithLEGO
"Fransisco my mate, I must say this battle be goin' awfully slow."
"Aye, cap'n. These landlubbers be just shooting and dying, there be no excitement."
"Well, let us create our own excitement then."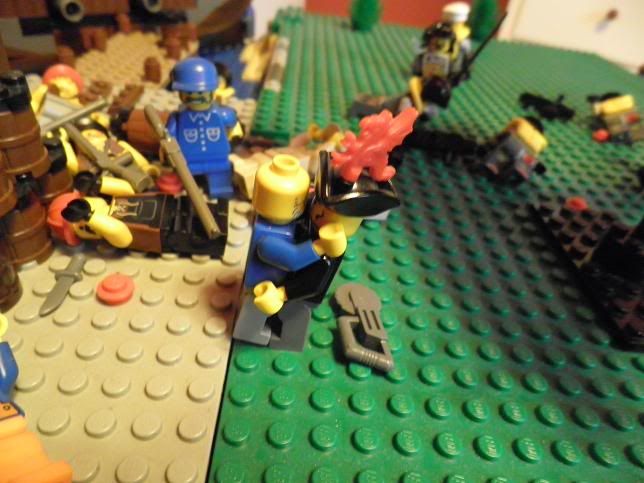 And to the delight of fangirls everywhere...
*smooch*
"Things be heating up at last!"
The FELC fighter loses its last structure point...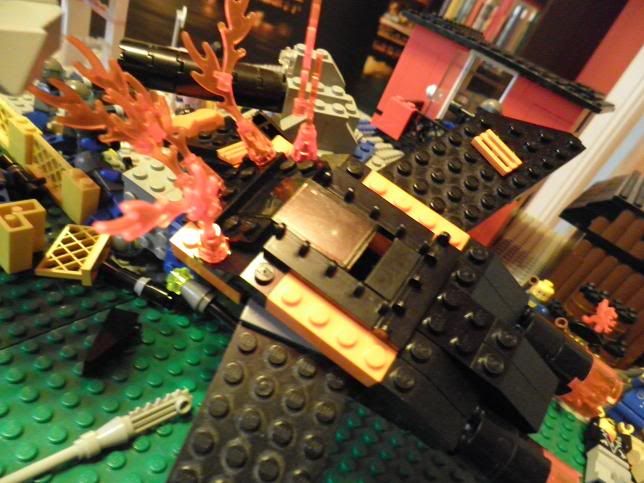 ...and crashes right into Henry Freefig's tank...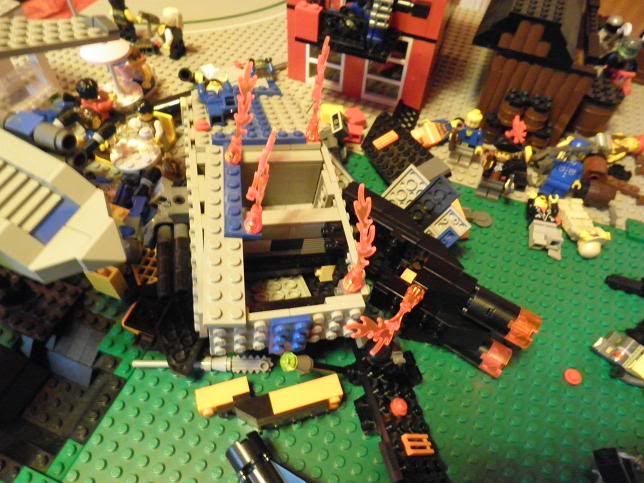 ...blowing up that as well!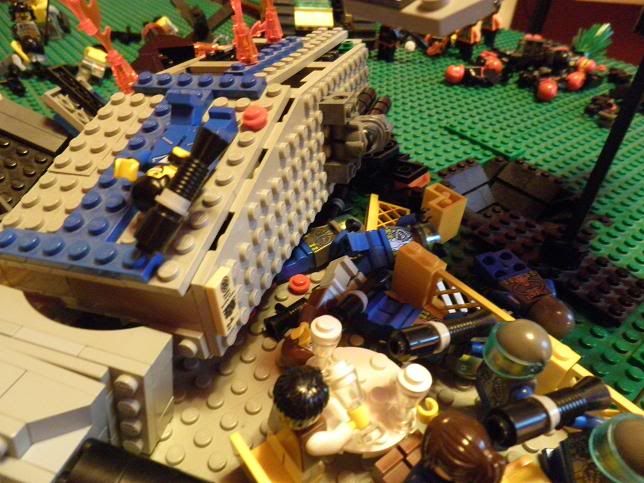 The explosion kills the fighter pilot, as well as Henry Freefig, Raskolnikov's mechanik and one of his soldiers.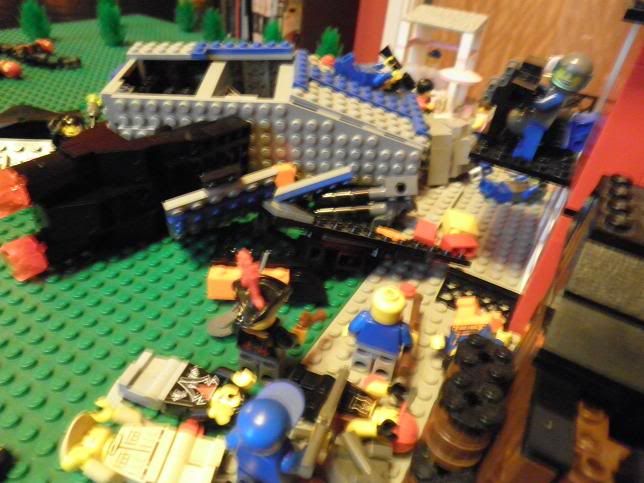 "Aye, that's how you do it."
Briktopians
- Apollyon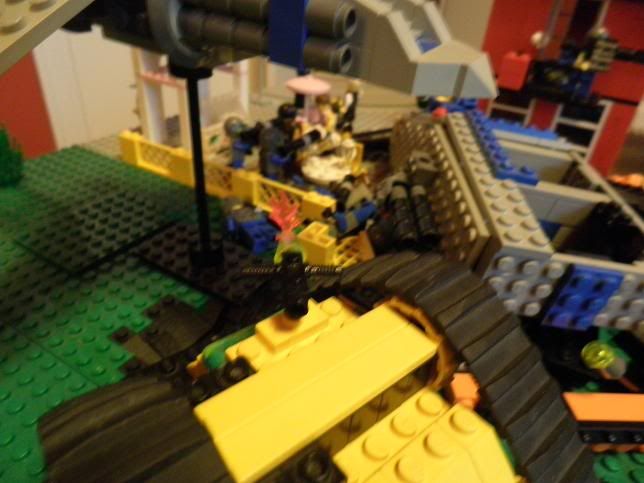 The siege tank moves forward, shooting at Vergilius' soldiers but missing.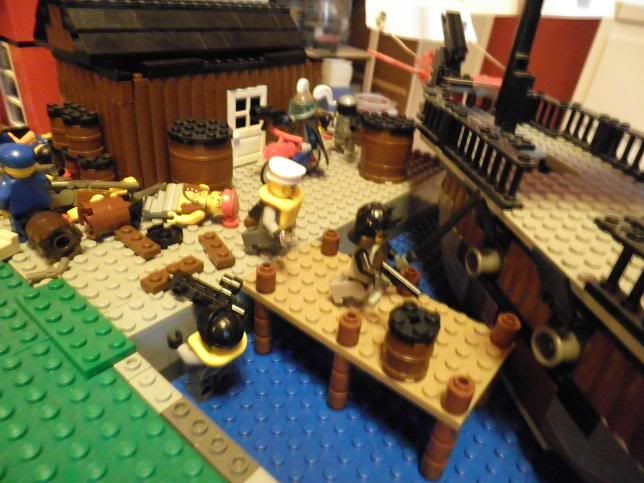 General Lukas and his medik hurries towards the Bloodstained Serpent.
Lukas kicks a barrel...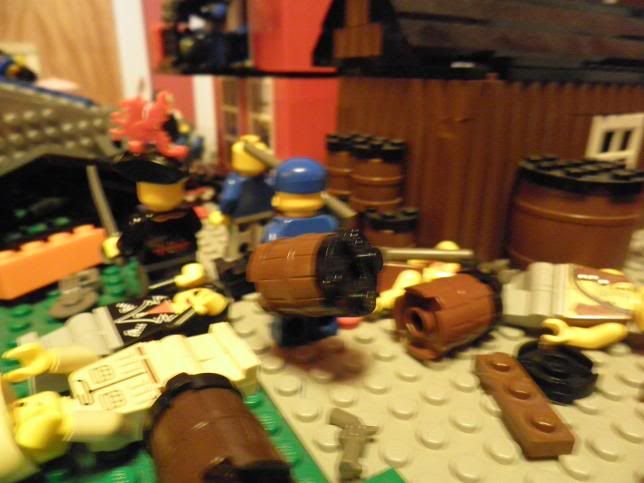 ...at the pirates...
...and shoots it!
Fortunately for the pirates, the barrel was not filled with anything more explosive than fish.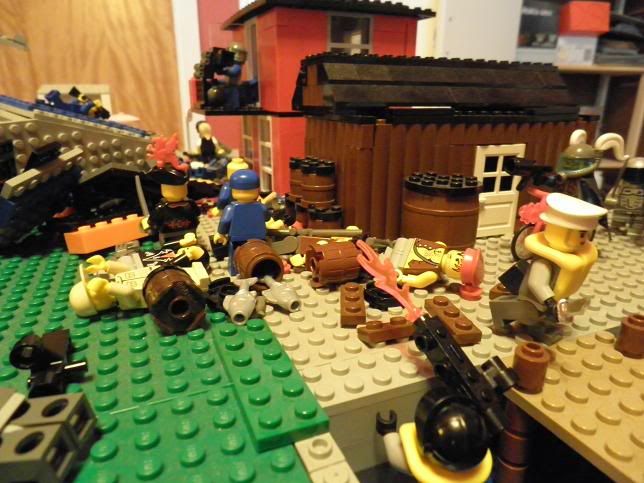 The entrenched soldier shoots at Raskolnikov's machinegunner...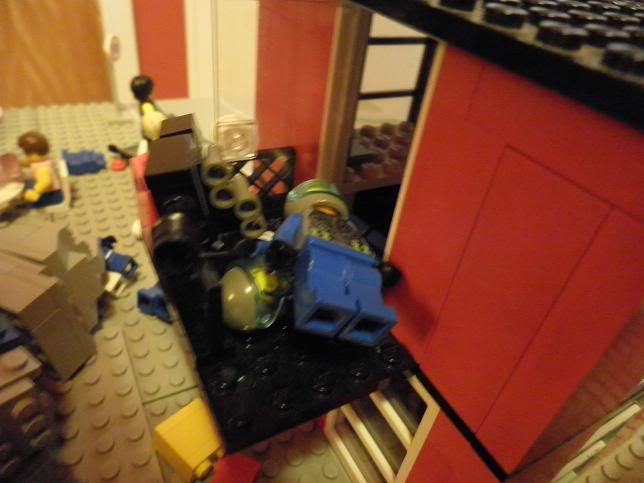 ...and takes him out.
Civilians
- NPC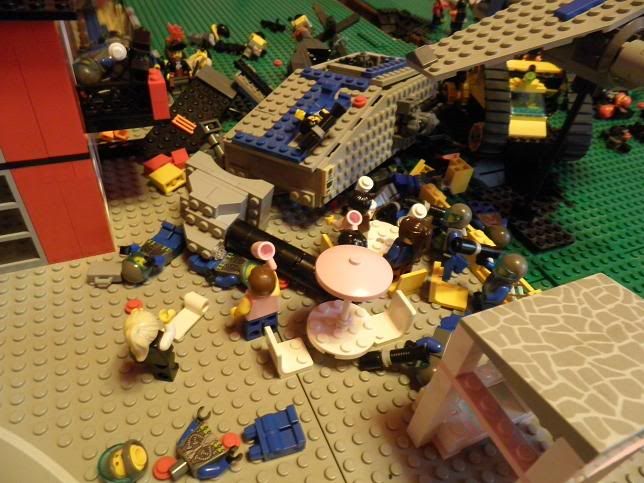 The civilians cheer at the destruction unleashed before them.
Faction stats
FELC
- Ross_Varn
Kills: 7/36
Units left: 8/10
Briktopians
- Apollyon
Kills: 4/36
Units left: 5/8
Vergilius Raskolnikov
- Killer Karetsu
Kills: 9/36
Units left: 7/18
Pirates
- KittywithLEGO
Kills: 8/36
Units left: 3/10
The Immortal Empire
- Warhead
Kills: 3/36
Units left: 2/10
Henry Freefig
- Bragallot
Kills: 5/36
Units left: 1/2
Civilians
- NPC
Kills: 0/36
Units left: 6/8
Overviews
Send in your Turn 5 orders!
Apollyon tells me that he will be unavailable for some time, so I need a new player for the Briktopians. EDIT: They have been claimed by Silent-sigfig.
Top Thread