The product of more collaboration with D'o'D, the T-Mex assault unit carries the firepower of two MBT's, with the same level of protection and speed. used for advances, counterattacks and search & destroy. The hull is constructed from ultra-light woven carbon nanotube titanite alloy and is capable of withstanding even small scale Nuklear weapons. Anyway, less fluff, more pics.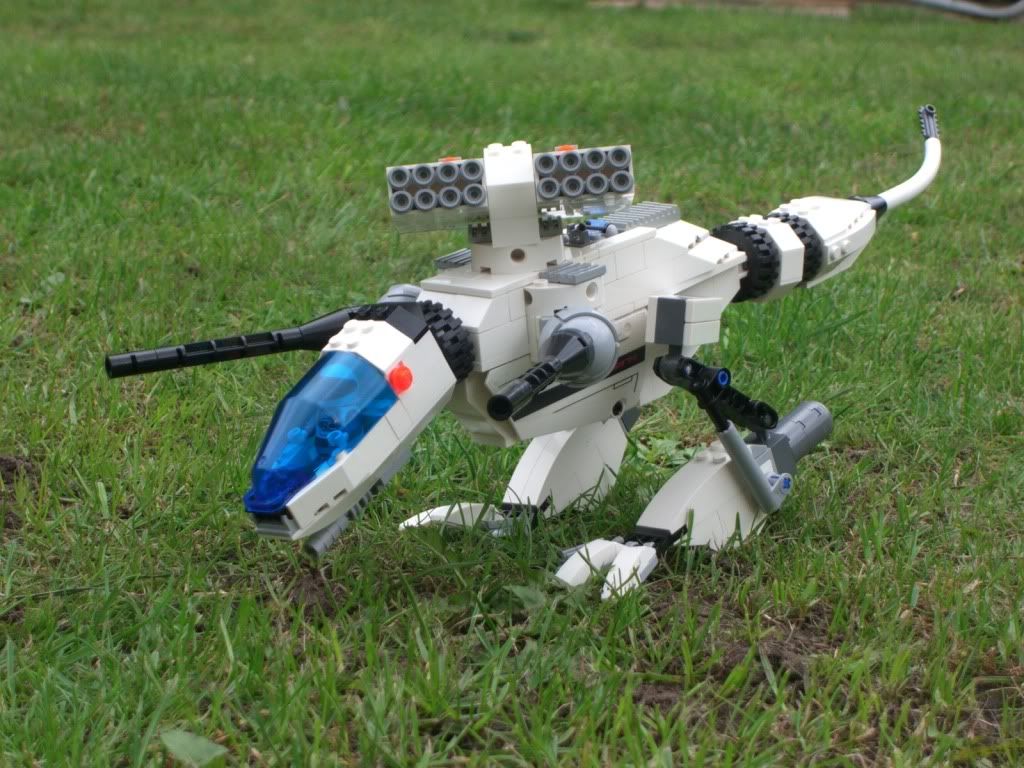 The cannon placement is inspired by Blastoise, with an omni-fack missile launcher on the back. there is also a Mk3 auto-gun mounted on the underside of the head.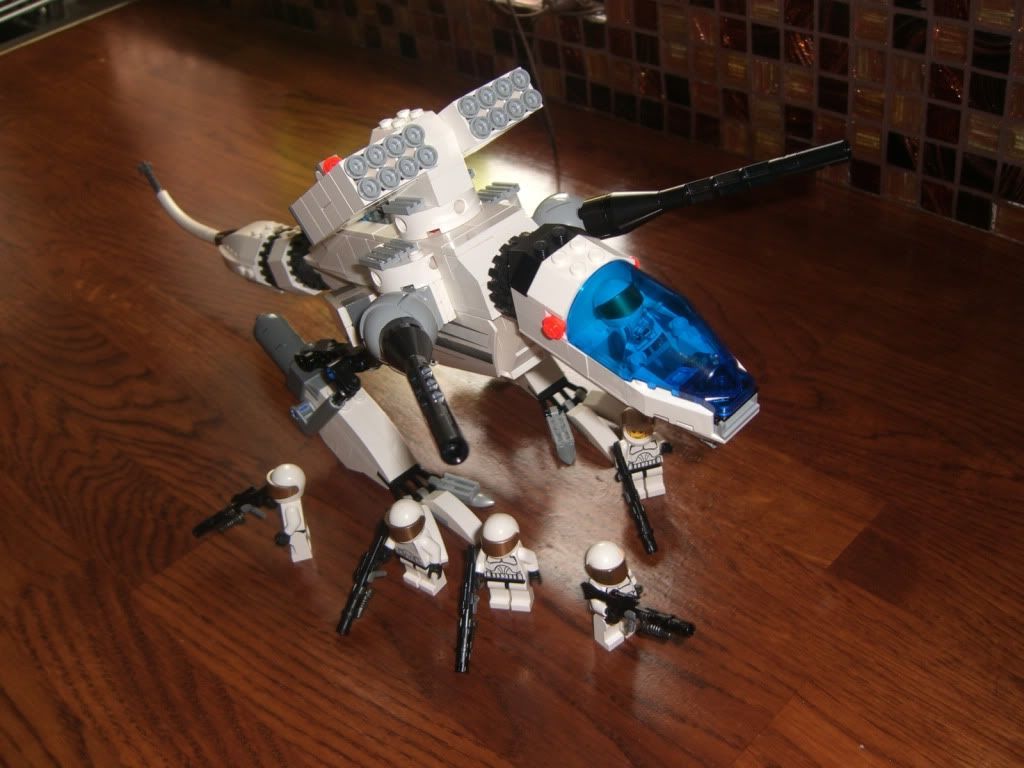 The legs can hold the weight, I'll still be putting it on a stand, just for that extra bit off stability.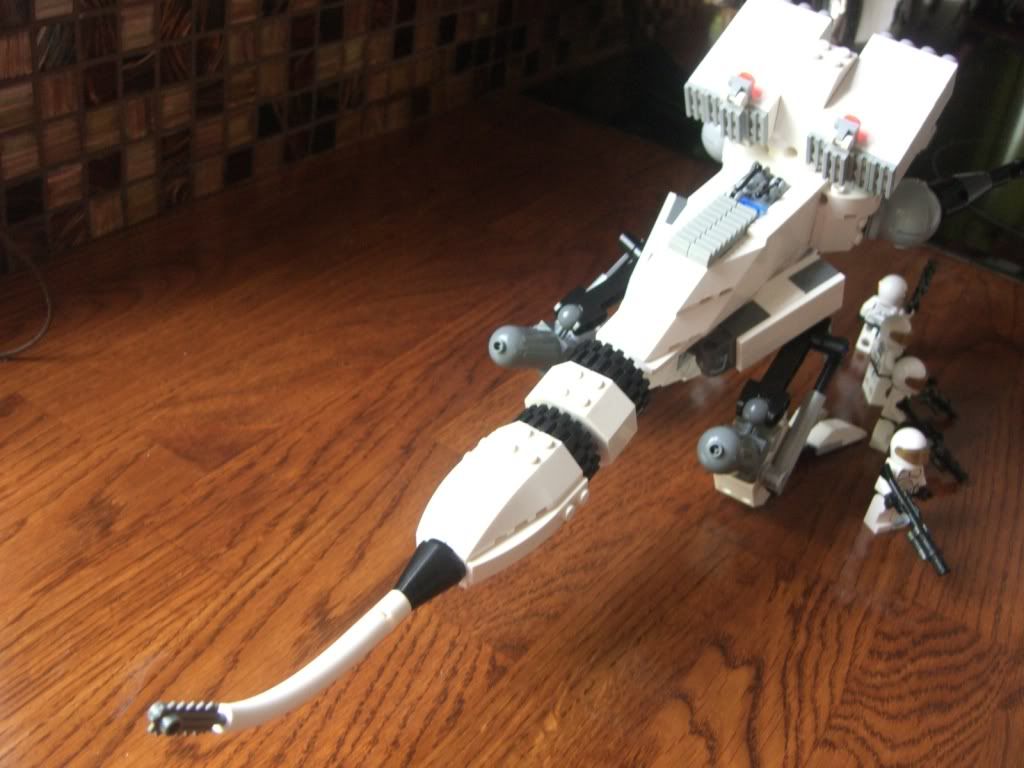 Tail mounted chainsaw, just for fun. A single pilot controls the beast through direct neural link, so i can treat it as submissive.