With the Immortal War heating up, the RIN realized it needed a way to safely transport troops across war-torn terrain. The RIN did not want a simple APC. The RIN wanted something more. They sought a fusion between a tank and a troop carrier. The result: The RIN MX-200 "Behemoth" Landraider!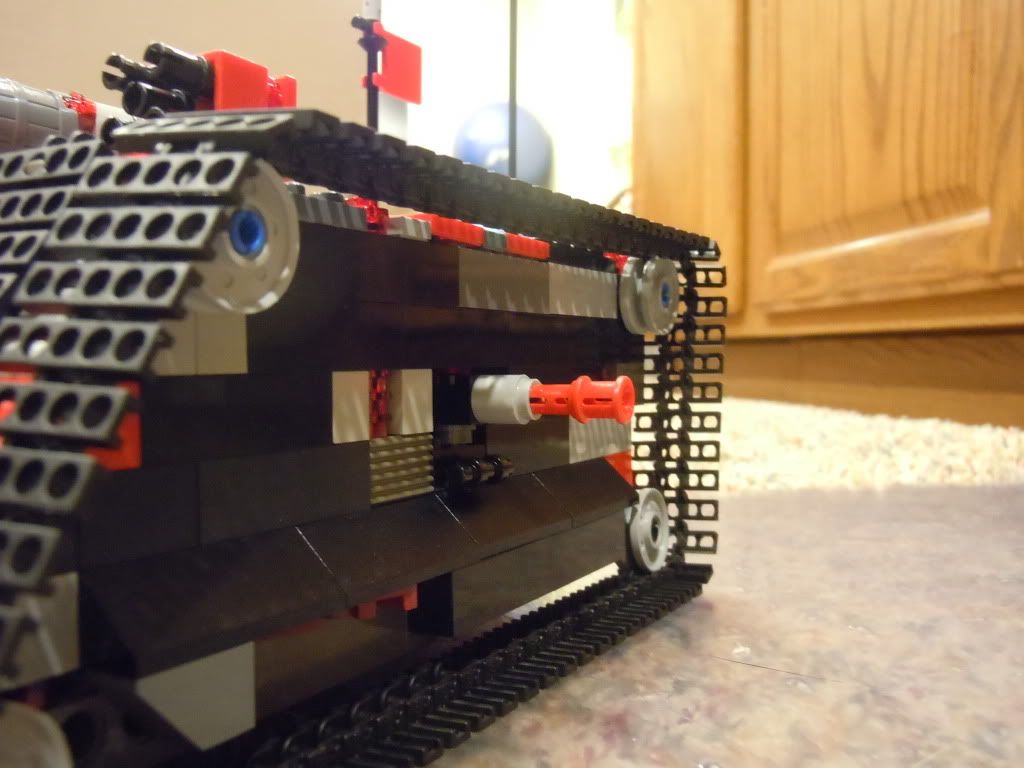 The Behemoth has a bolter sponson on either side of it.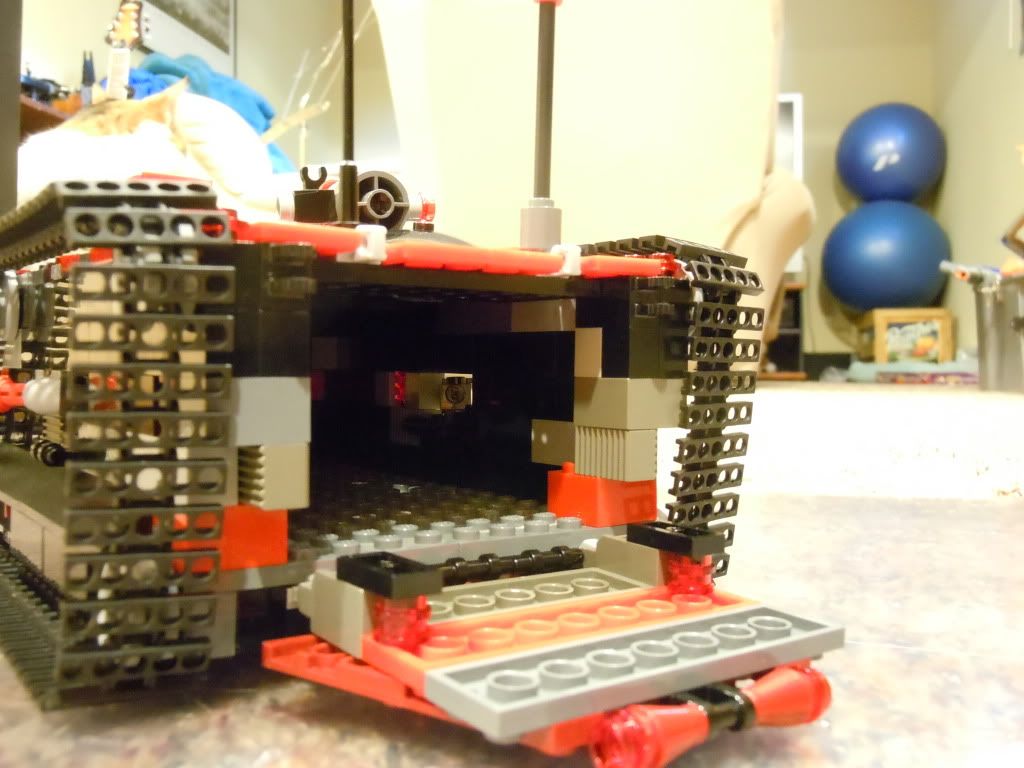 There is also an opening hatch in the back for easy troop deployment.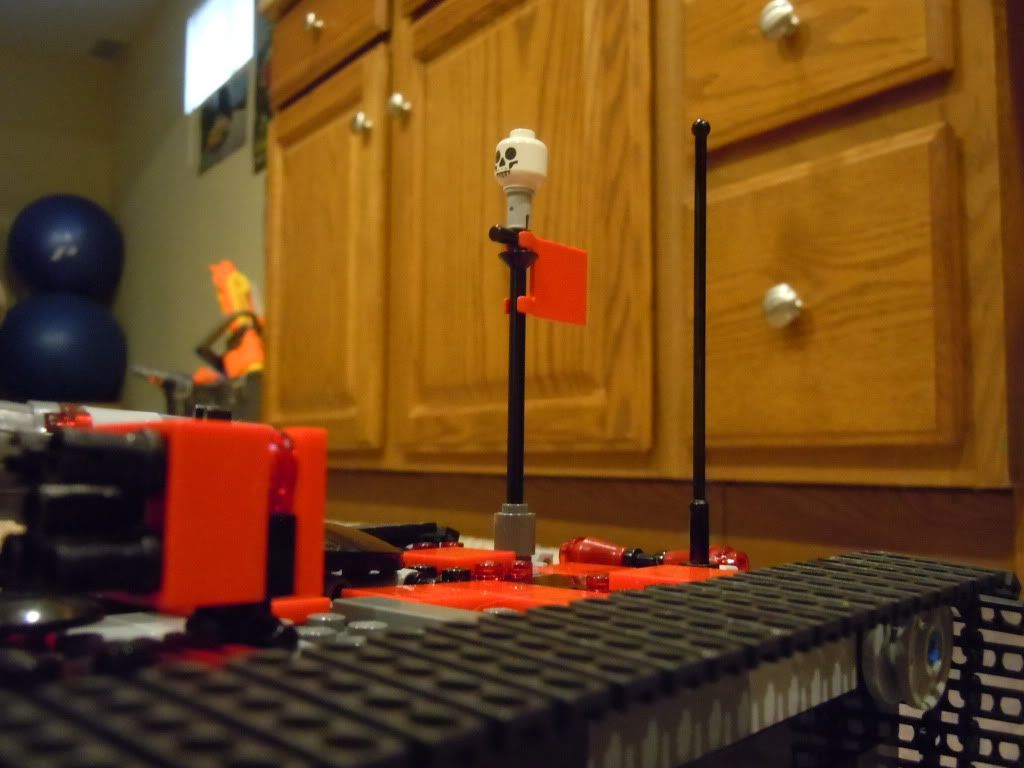 The flagpole, complete with a skull on top!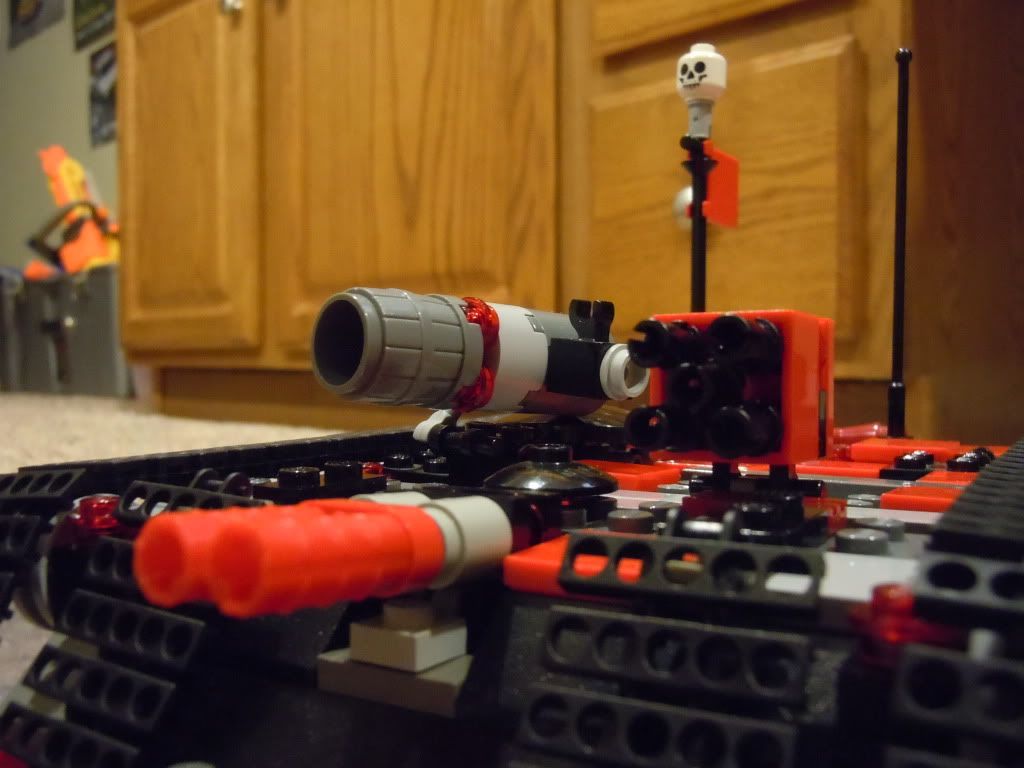 It is also armed with dual-linked assault cannons, a missile pod, and a devastating plasma cannon!
The plasma cannon can be manned by a minifig.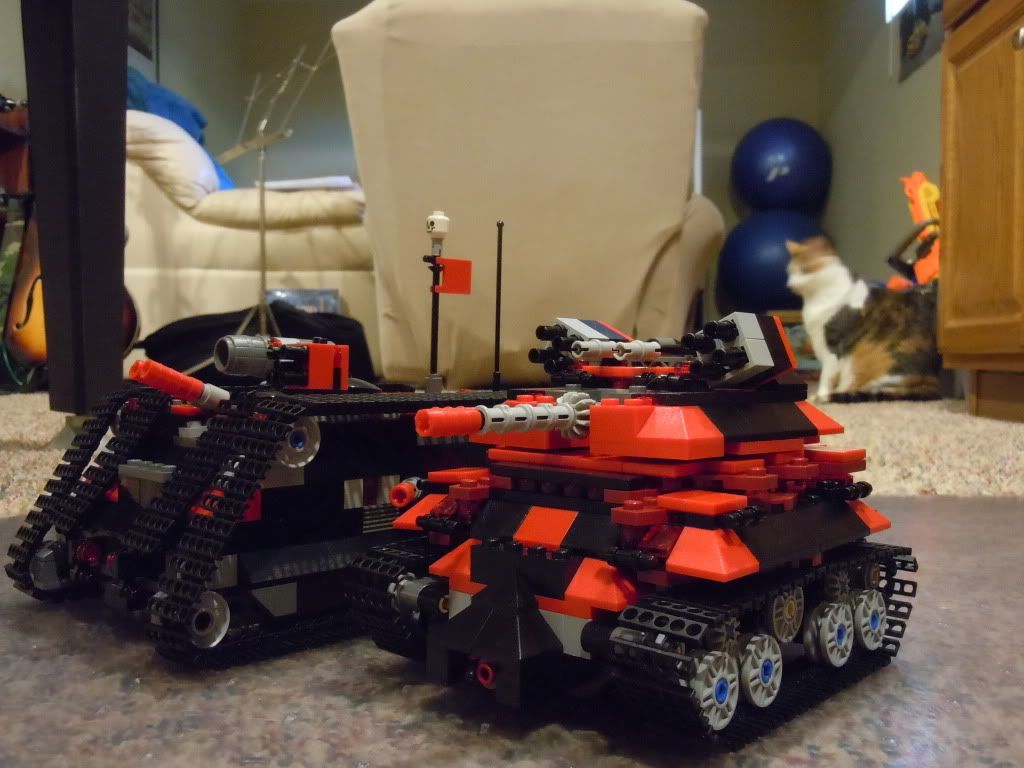 Size comparison with the MX-11 Brawler MBT.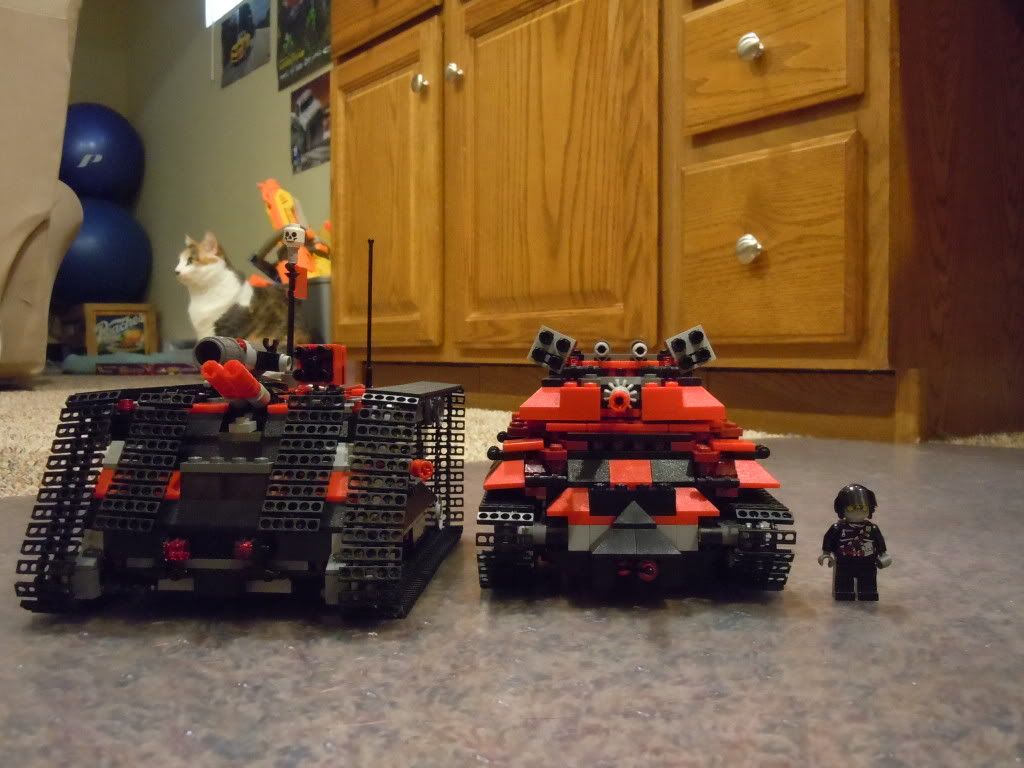 Another size comparison.
So, what do you guys think?