So... had some free time on my hands, thought out the basis of a backstory, and came up with some game type stuff. Also had some time to prepare for building, which will probably be tomorrow or next week-ish. And I got organized. Oh, yeah, and made these. Enjoy!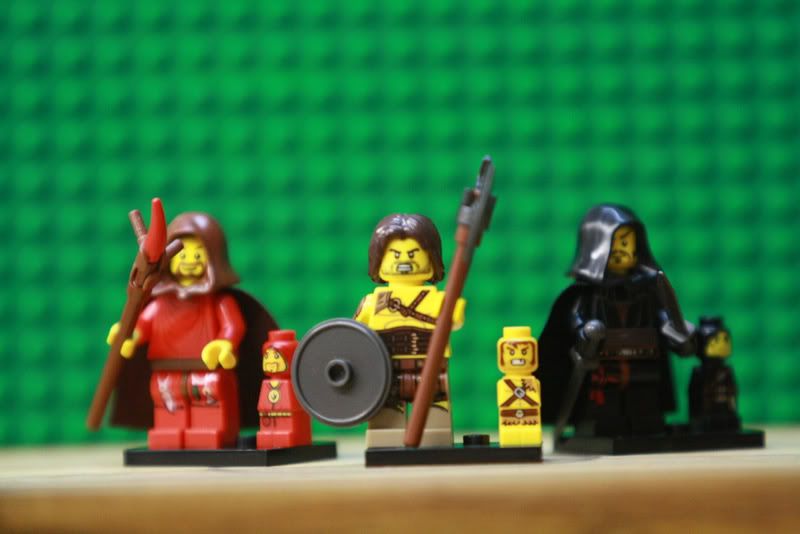 The barbarian (Oloth, I believe. He said something about not caring which he was, so... That was the first one I had an idea for.)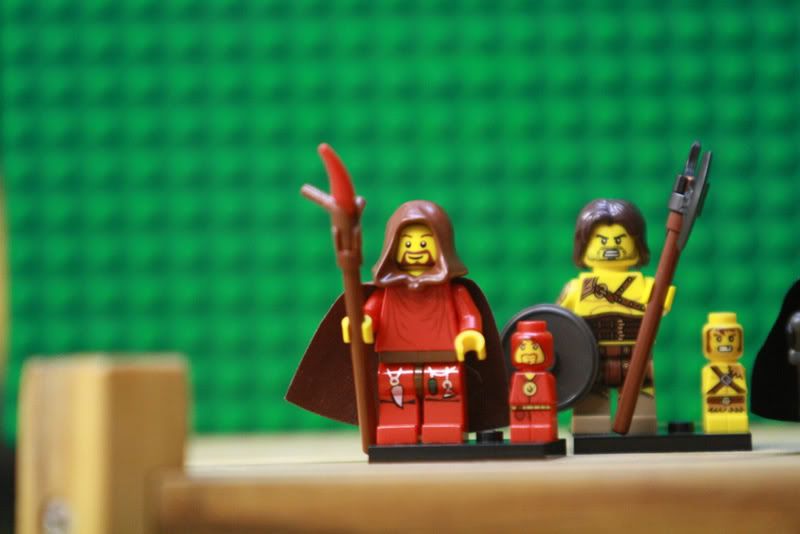 The mage (Ross, again, if memory serves. This one was tricky, but it turned out alright)
The rogue (Insert_Blank, if he still wants it.) This one was by far the most fun to create, and I think it came out well.
Next up, I can probably take one more character... either a Knight (fighter), or a cleric (special multiplayer char. focused on medium offense/heal).
Anyway, some differences between regular PD and the new *beta version, PD:Quest. In this version, players are represented by two avatars, a traveling one and a fighting one. This allows for a bigger map of the surrounding area (because the microfigs will be the travelers) and therefore a more detailed world, and just the same action a full-size minifig can bring to individual battles. Also, equipment and appearance can be altered along the way to make you more powerful, look cooler, or just because. Plot and Backstory are still in the making, you don't get any of that... let your minds run rampant.
Note: if anyone would like to start creating their characters, that would be great. I haven't checked out those PD rules in forever, so doing it by yourself would probably be the best option. The link is somewhere in Oloth's original thread. Anyone who wants a spot, speak up.