Previous Battle
Next Adventure
SONS OF THE MOONS
Somewhere in the middle of Nowhere...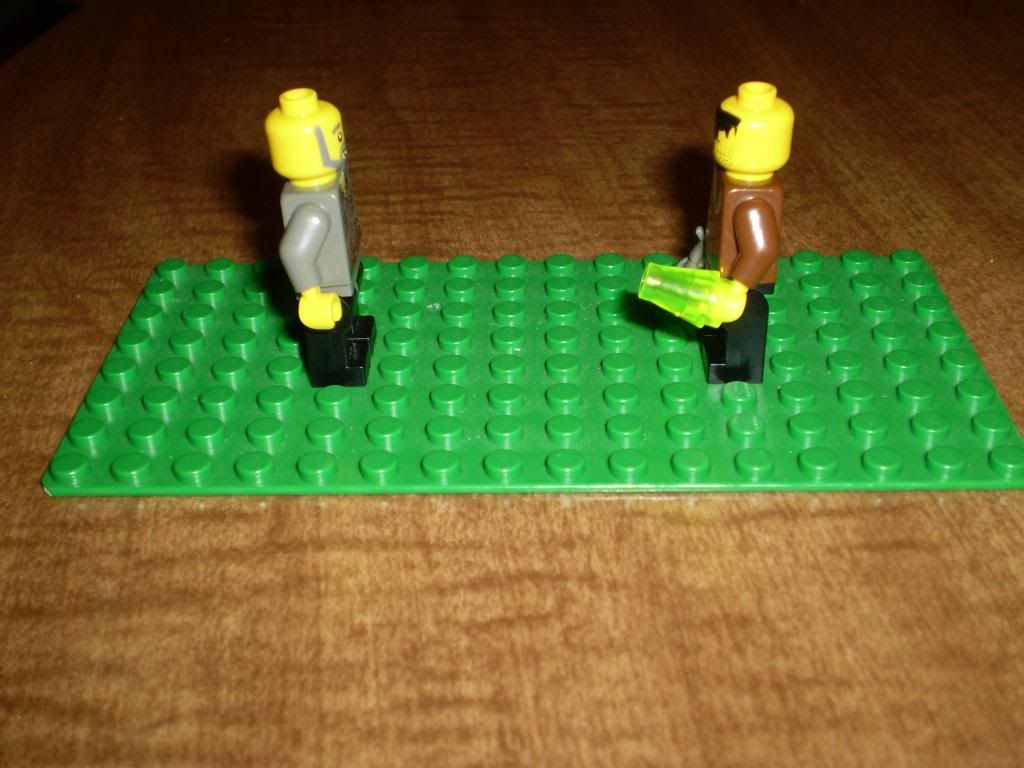 Rade: "So, do you think you can take us there?"
Captain: "Well, of course. They don't call me the ballsiest guy in Nowhere for nothing."
Captain: "Okay, here we are. Now I hope they don't spot..."
Gunner: "Unknown boat sighted! Fire!"
KA-CHOOM!
BOOM!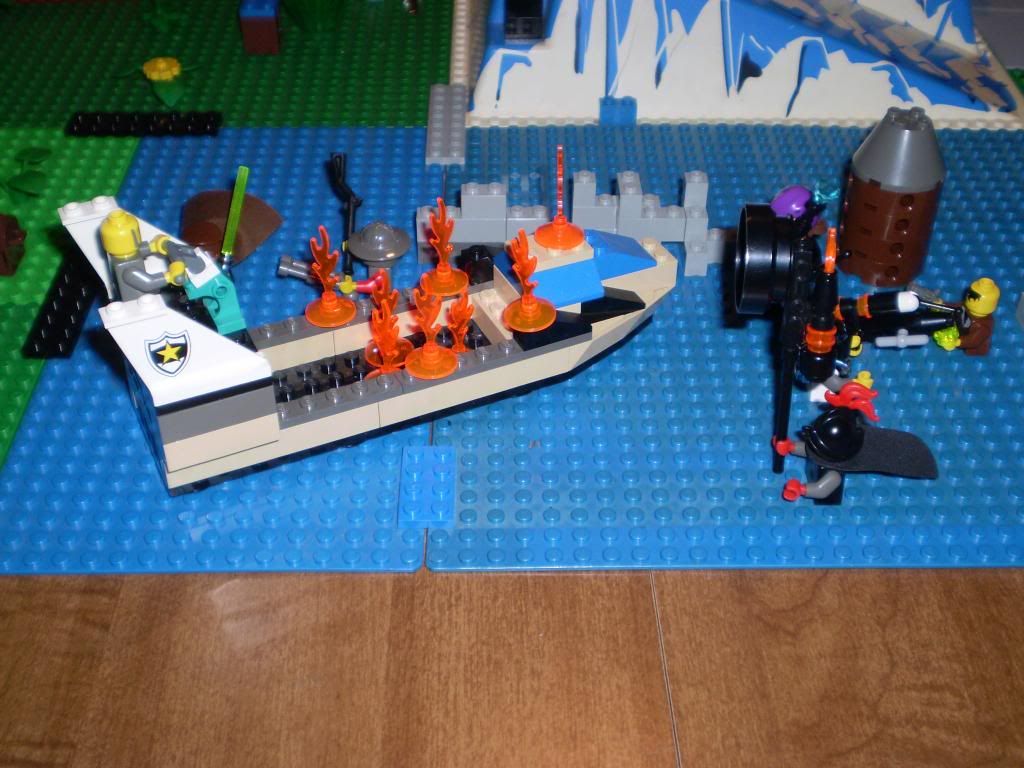 Captain: "Oh no! Bessy!"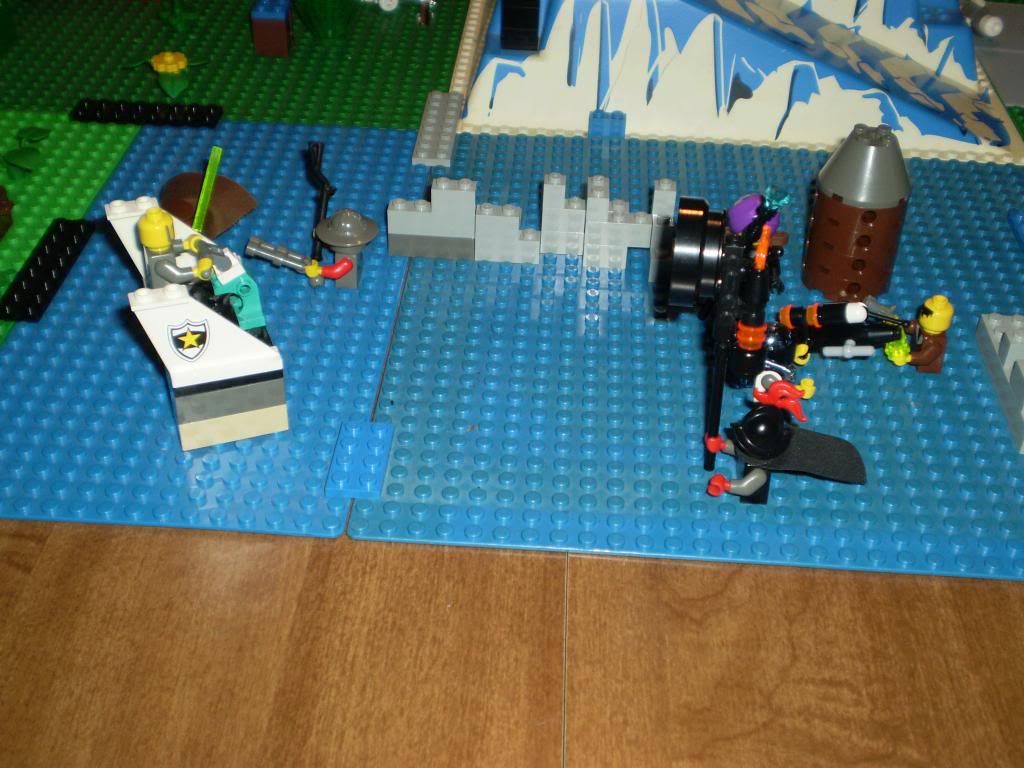 Rade: "Come on Captain! You can still make it out alive!"
Captain: "Sorry, lad but a good captain always goes down with the ship. Kick their asses for me, will ya?"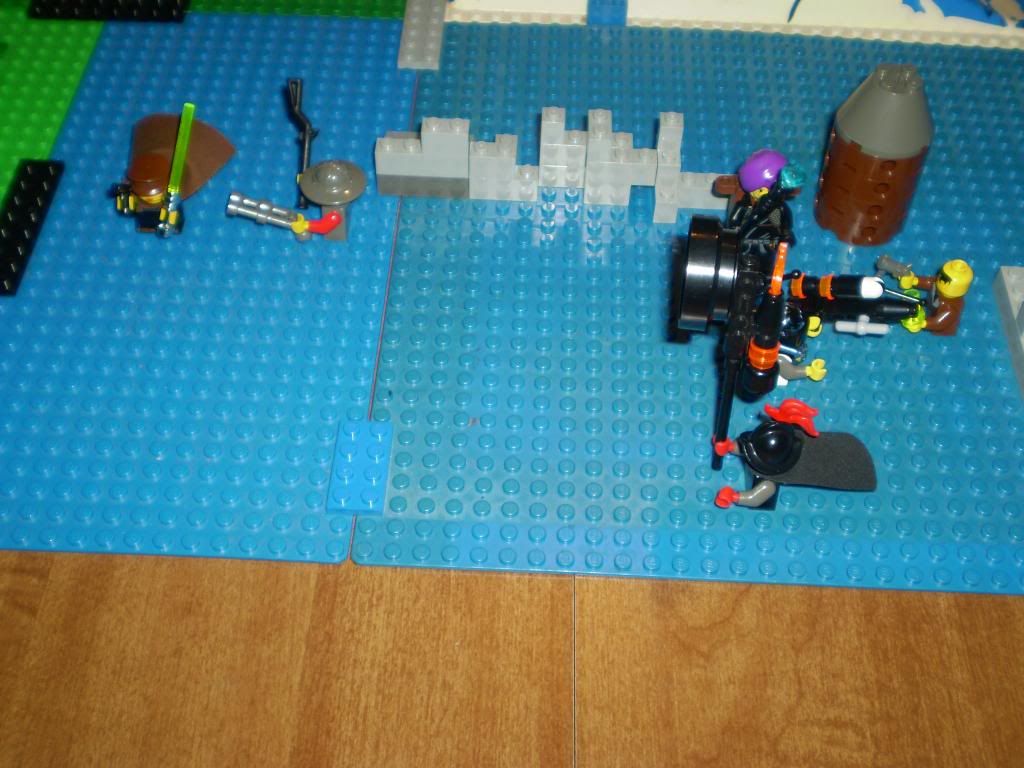 Bloop. And with that, Captain is gone and our heroes are stuck in some water, except for Scribonius, who is using his Brikmagik to walk on it.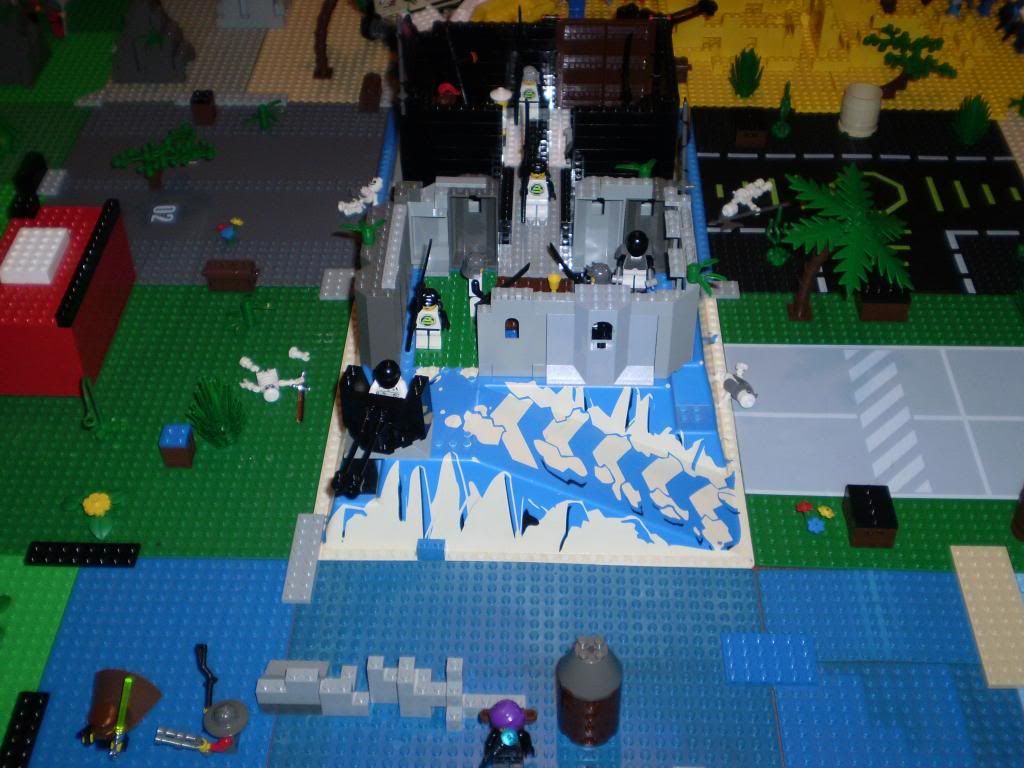 Ahead of them lies Kerror Keep, where it seems that Von Brag and his Brag Squad have made their new hideout.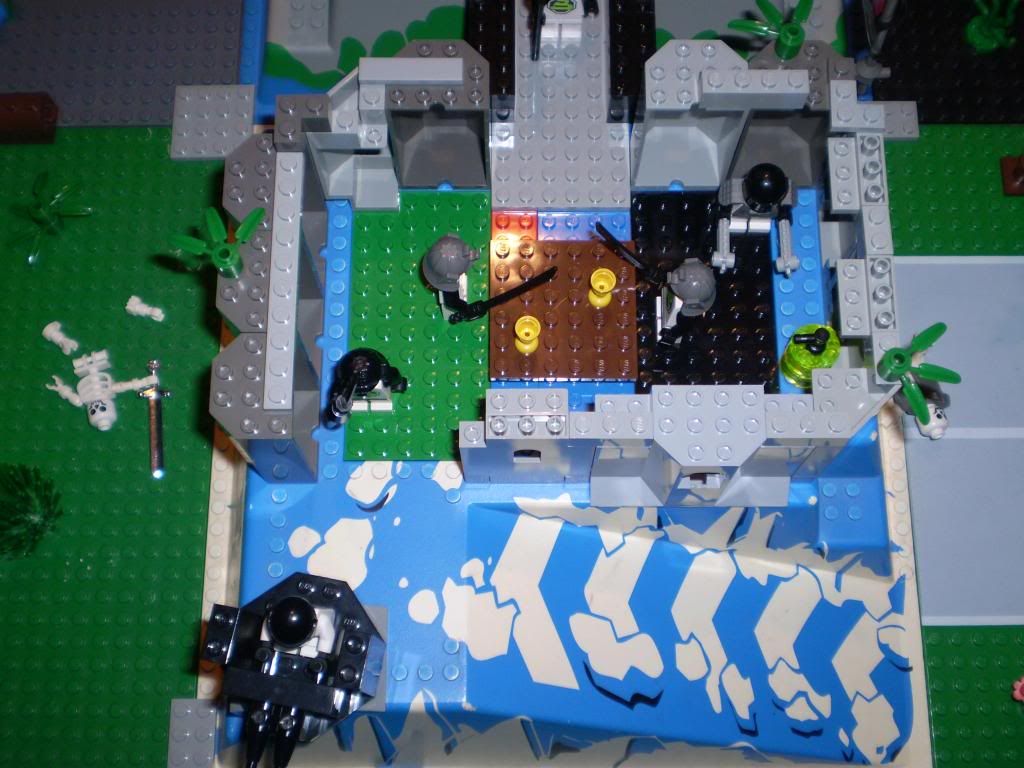 A closer view.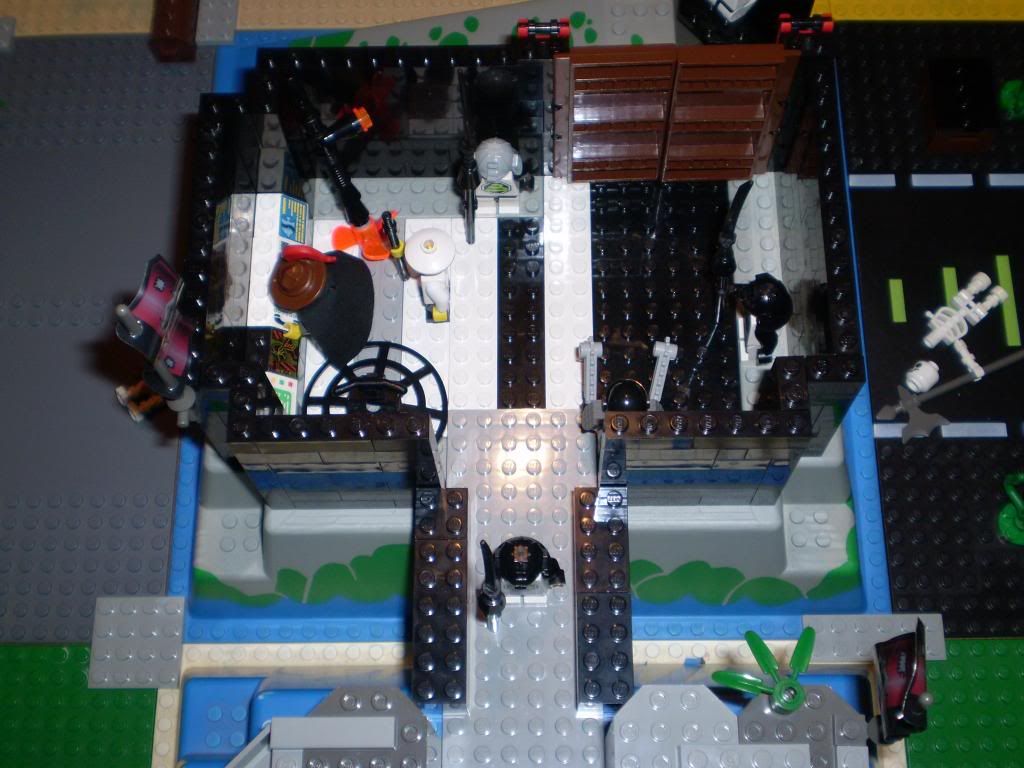 And another. Here you can see Von Brag working on his computer database, which holds valuable information that everyone wants.
But, what is this? It seems like the explosion has drawn the interest of some local factions.
Here are some Avalonians (R-Man476) composed of General Bluebelly (Hero), 5 Standard Infantry, 3 Spies and one Officer-Class Spy (the one with the red hair), 2 Heavies, and the highly dangerous Pyramid Artillery. They are allied with the Bavarians.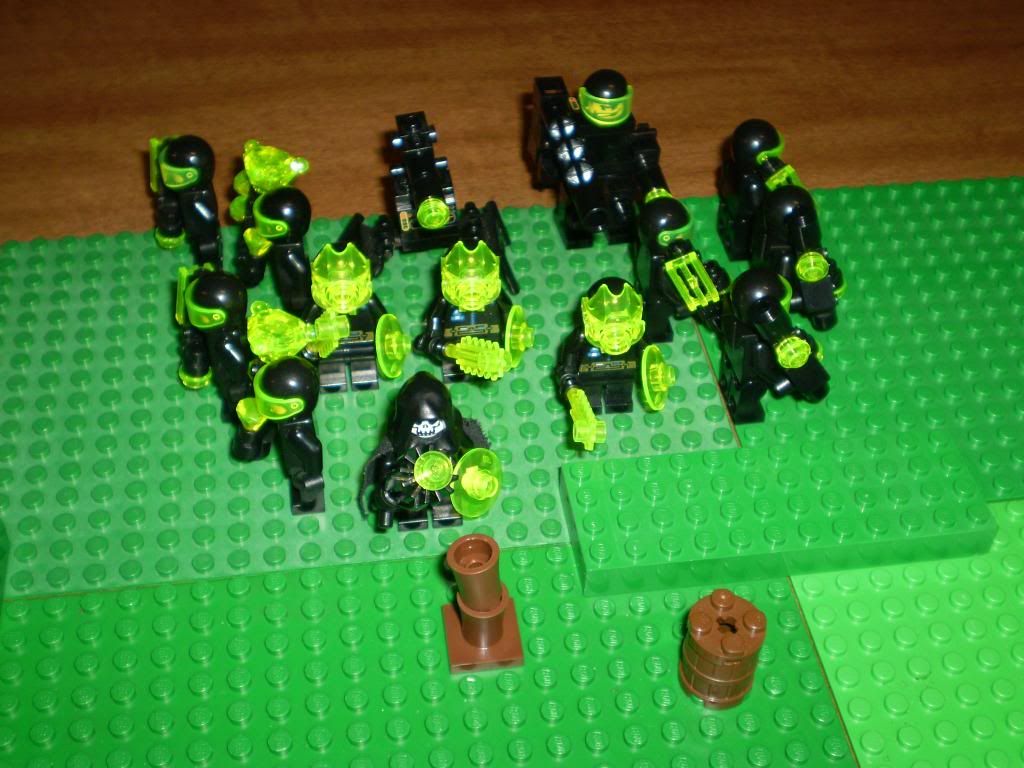 A contingent of ZMC mercs (Theblackdog) arrive as well. They have Zupponn (Hero), 4 Standard Infantry, 3
GTC
Berserkers, 2 Heavy Weapon Infantry, 2 Armored Infantry, a Battle Robot, and a Hardsuit. They are allied with the Brittanians.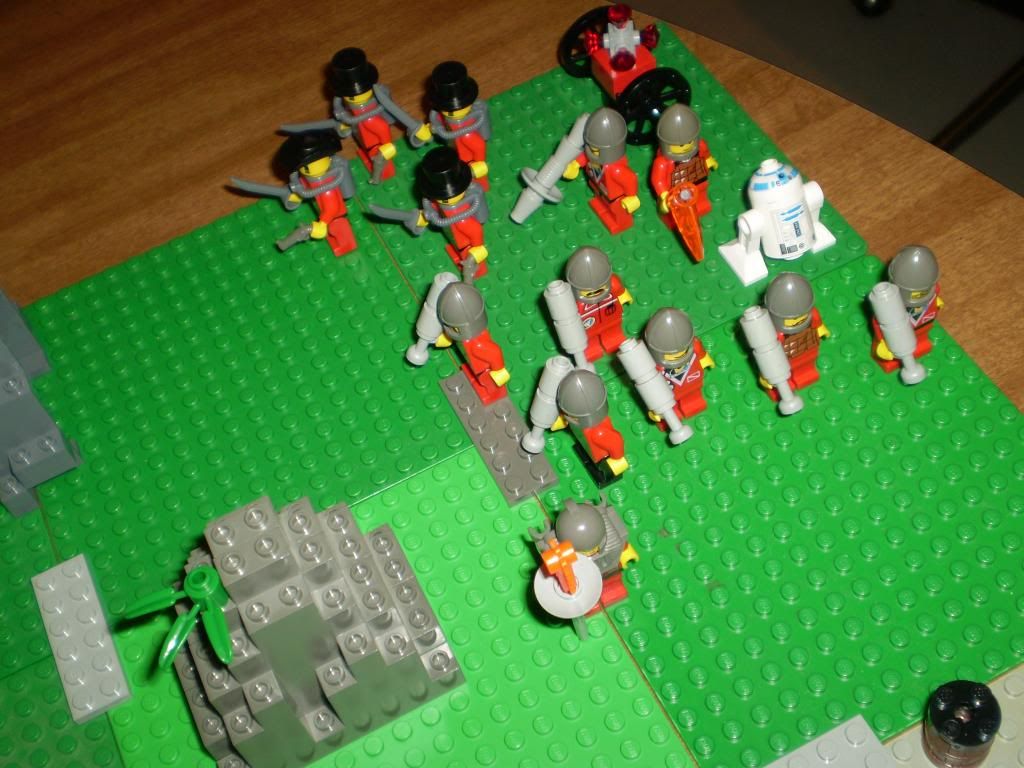 The Scythian 'Conehead' Division (The Shadowscythe) shows up, bringing Scrabbles (Hero in the armor), 6 Standard Infantry, 3 Jetpacking Ninjas with Top Hats along with their officer, a Heavy Weapon Infantry, a
OT
Scythe trooper, a Healbot, and a Rolling
RT
Bomb. They are allied with the Assyrians.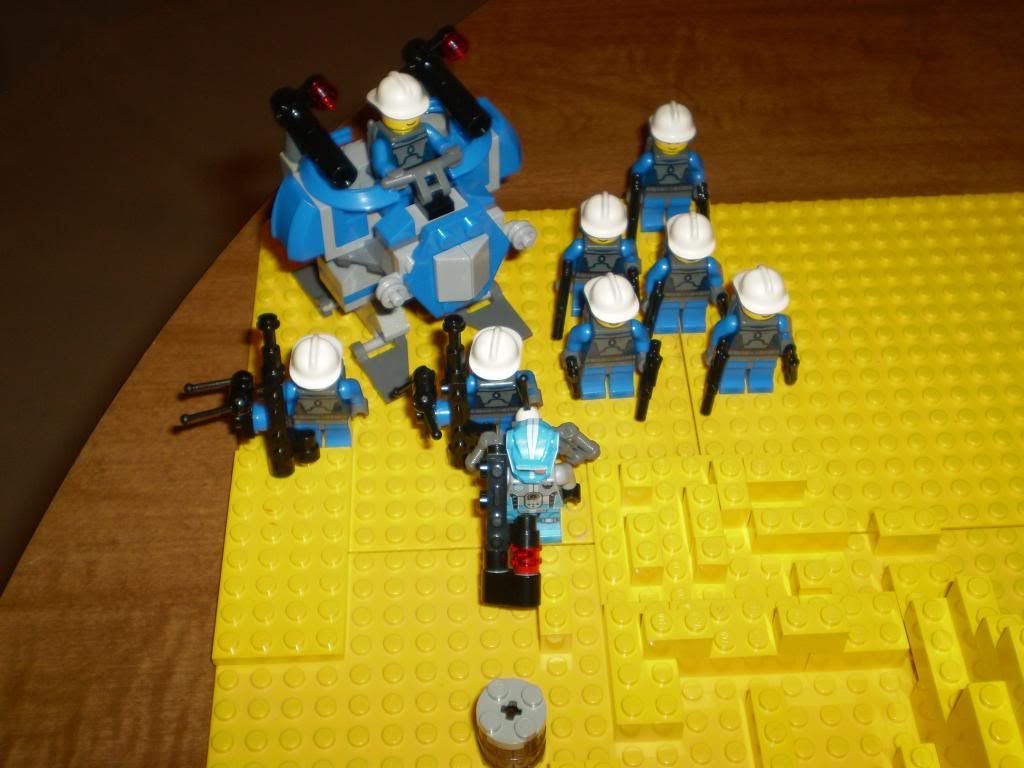 And along come some Bavarians (lawmaster), bringing Das Blau (Hero), 5 Pistole Infantry, 2 Heavy Weapon Infantry, and the Hopper Mech. They are allied with the Avalonians.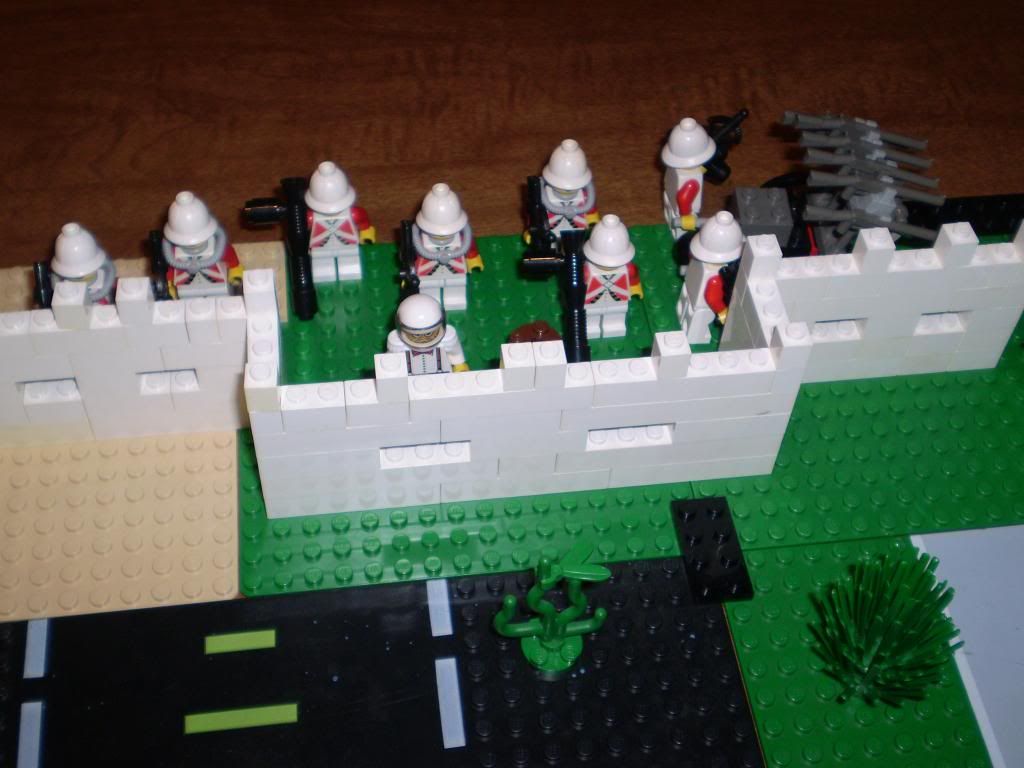 Some Brittanians (Alex) show up behind some fortifications their ancestors built centuries ago. They bring with them the Professor General (Hero), 6 Sextant Rifle Infantry, 2 Bazooka Infantry, and the Gun Machine (which must be pushed by minifigs). They are allied with the ZMC.
Assyrians (Natalya) also arrive. They are composed of Lady Kadia the Triangular Priestess (Hero), 7 Standard Infantry, 2 Heavy Bolter Infantry, a Melee Infantry, and a recovered Dreadnut. They are allied with the Scythians.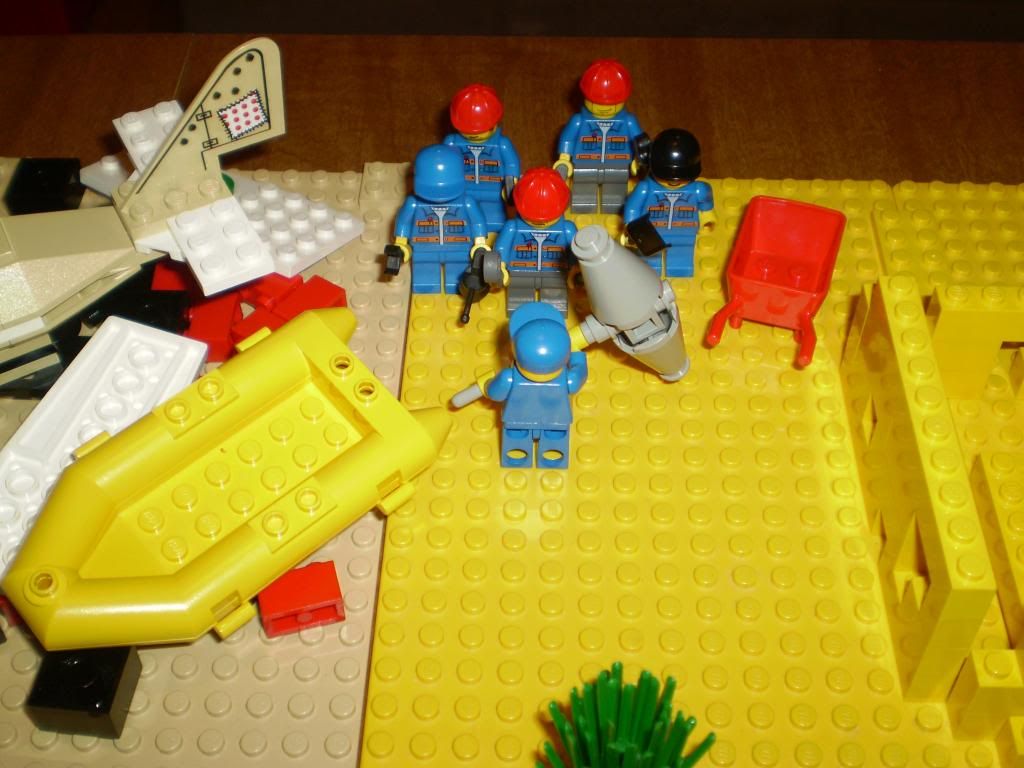 And lastly a group of Mekaniks (stubby) arrive. They consist of stubby (Hero), 5 Mekaniks, and a Sentient Wheelbarrow. They are allied with nobody.
Wait, but why are they here?
Well, to defend their junkyard from looters of course.
Everyone's objective is to find the correct part of Von Brag's database which contains all the information and escape the map with it. If your ally wins, you also win. Our group of heroes are allied with nobody. If you have any questions or comments, please let me know.
OVERVIEWS: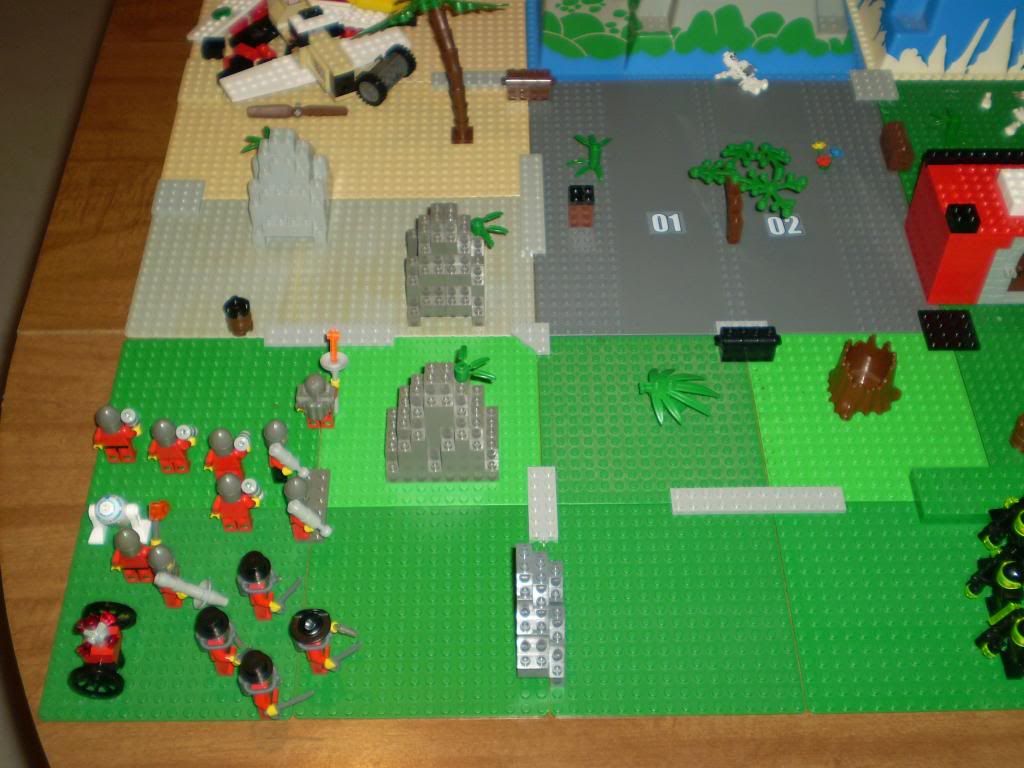 IT BEGINS