Welcome all once again to another round of the Stockade Skirmish. The end is nigh, but for who? We'll be finding out soon enough.
Top Thread
Draklon Raiders (Silent-Sigfig):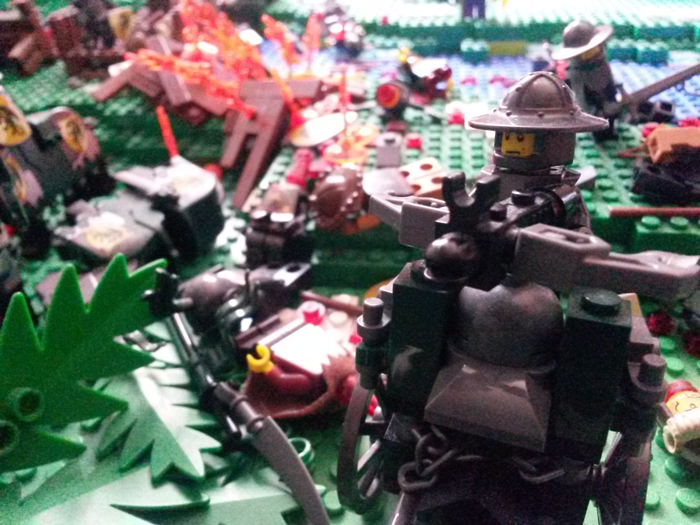 The Iron Crossbow inches forward enough to get its desired target within range.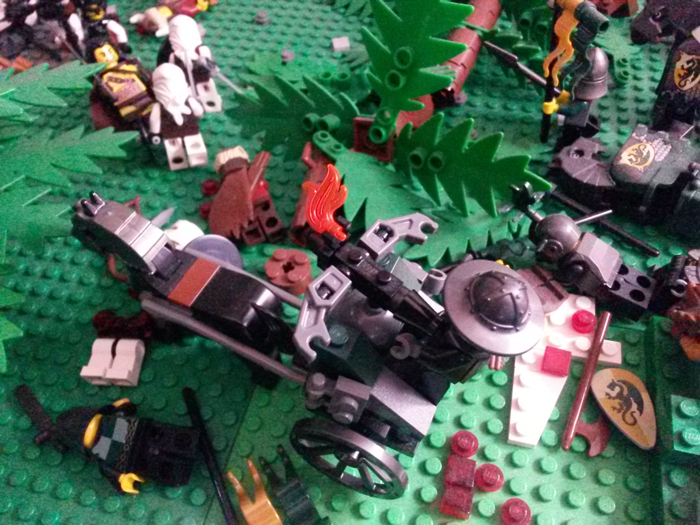 It crit-fails and ends up getting jammed for the turn.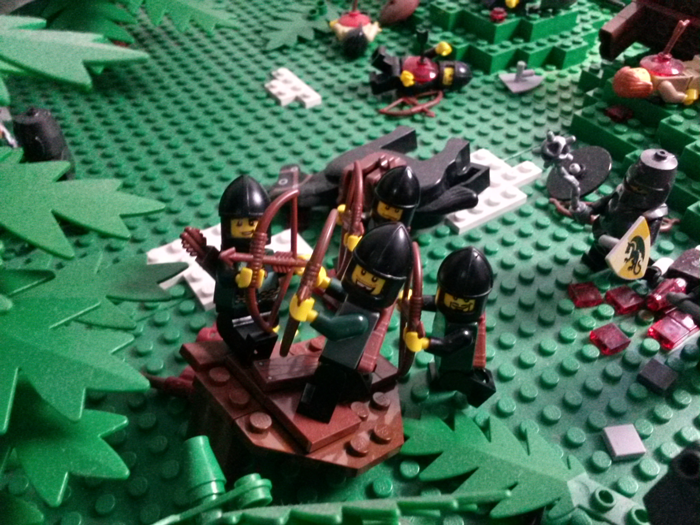 The archers form up together and let loose a volley.
Two of them fail their use rolls, while the other two manage enough combined damage to overcome this swordsman.
Lucer moves up alongside the Iron Crossbow, waiting for his chance to spring into action.
Some macemen move up along the stockade's left flank.
Everyone else moves up with Lucer, including the horseman who gets ready to leap over the fallen pine.
Undead Sentinels (Lawmaster):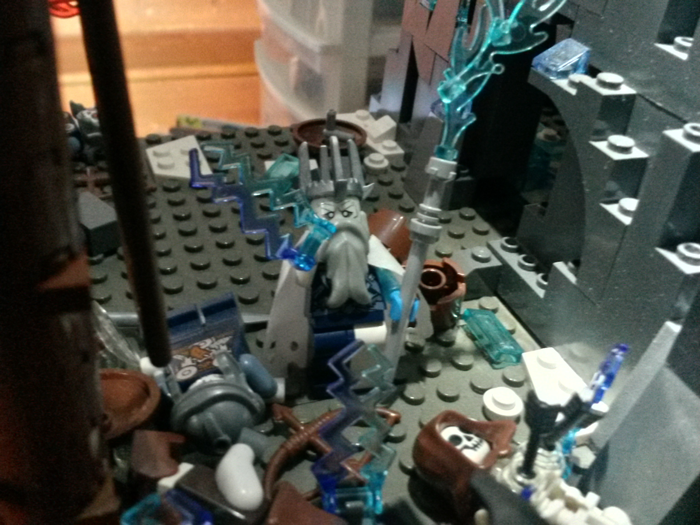 Noticing his diminishing numbers, the Highlord raises his staff and both arms in the air, a hoarse whisper coursing out of his rotting lips.
Sparks of magical energy erupt from his staff and cause a chain reaction of smaller sparks by the corpses at his feet.
Heroic feat success!
The Highlord raises three minions to fight once more. Their bodies are fragile however, and have all three are given an armor stat of 3.
The sentinels turn and take up defensive positions near the edge of the mountainside.
The highlord then turns away and begins making a new staff out of a fallen sentinel's bones for some reason.
Norsemen (Scratch):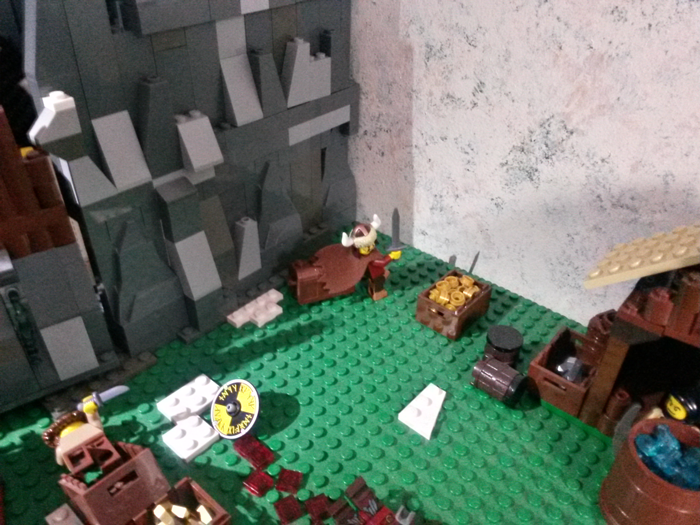 A warrior scrambles with his loot off the map, reaching the end and completing an objective.
The Norseman have now collected both "recoverable" chests of gold!

Faction objective accomplished.
Another warrior still at the stockade walls jumps atop the battlements and gets an idea.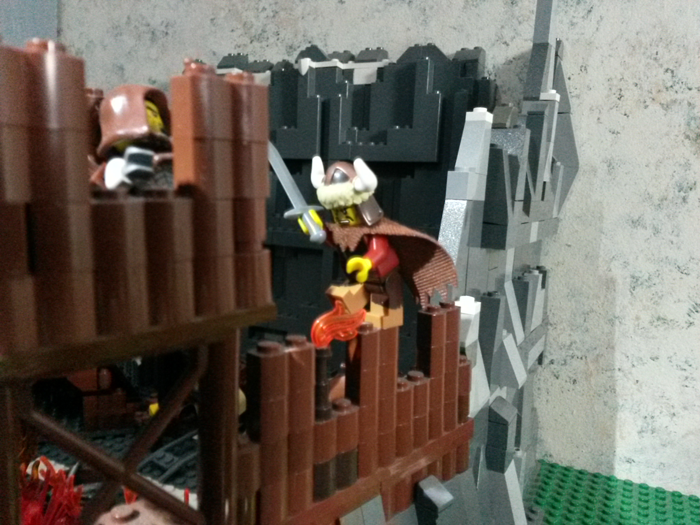 He attempts to knock over the torch and hopefully set the wall ablaze.
He crit-fails however and falls off the wall instead, disrupted.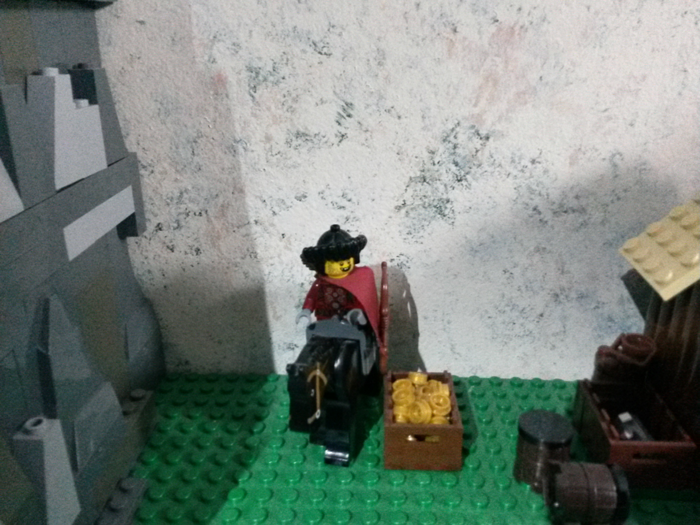 For whatever reason the last horse archer makes his return, eyes locked onto something.
"I can't believe we missed this!" He reaches in for the crate of gold, foolishly left out in the open.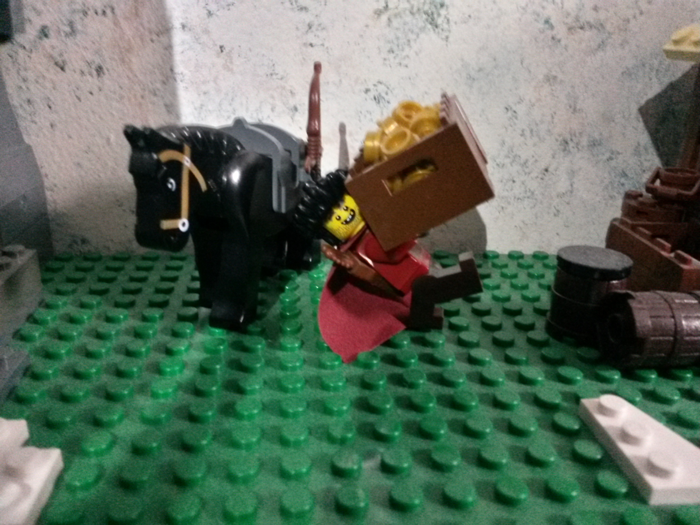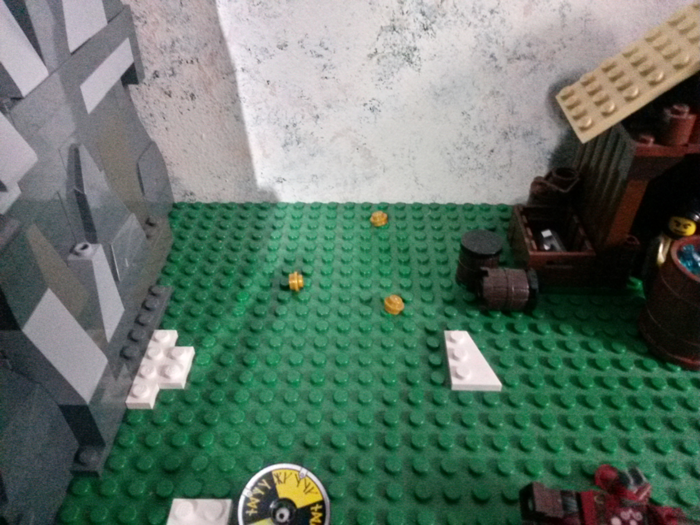 He and his stead then make their hasty escape, getting in a little bonus loot and further adding to their spoils. All that's left behind are a few measly bits of gold.