Turn 2
Initiative:
USA: 75
IM: 24 (87)
Regulus: 38
Civilians: 53
Prisoners: 24 (17)
Time Traveler: 61
The IM and Prisoners tied, hence the second number
Prisoners-Kommander Ken
the Al-Kind-Of General and DImmy Don turn around to see the sergeant who dispatched a prisoner.
His finger squeezes the trigger letting out a couple shots as the Dimmy blankly stares.
Josiah goes down.
The Dimmy walks over to retrieve his weapon.
The Manly Man begins crawling around looking for a weapon.
He grabs for a weight to throw at the soldier,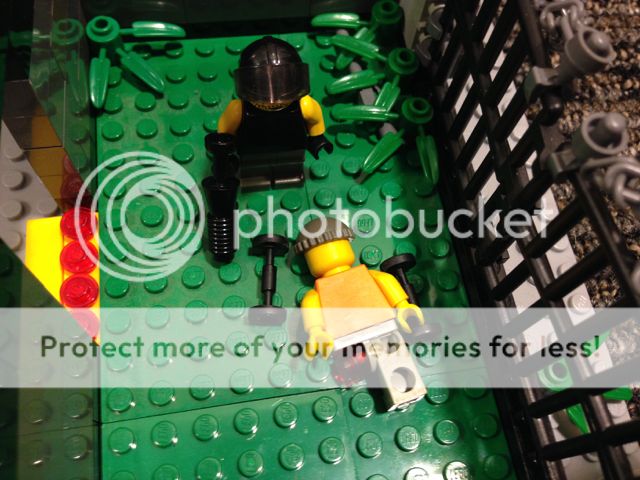 but falls flat on his face.
The Butcher attempts to use a feat to lift the juggernaut in the air with his mysterious purple magik.
His magik backfires!
Feat failed.
He lifts himself up in the air,
and violently slams back onto the ground, rendering him unconscious.
(Butcher is out for the rest of the game.)