Moderators: Kommander Ken, Duerer, Elmagnifico, BrickSyd
Officer
Posts: 121
Joined: Mon Jun 25, 2012 2:18 pm
Location: Germany
A new hero has arrived (Zahlenheim/Xenomath)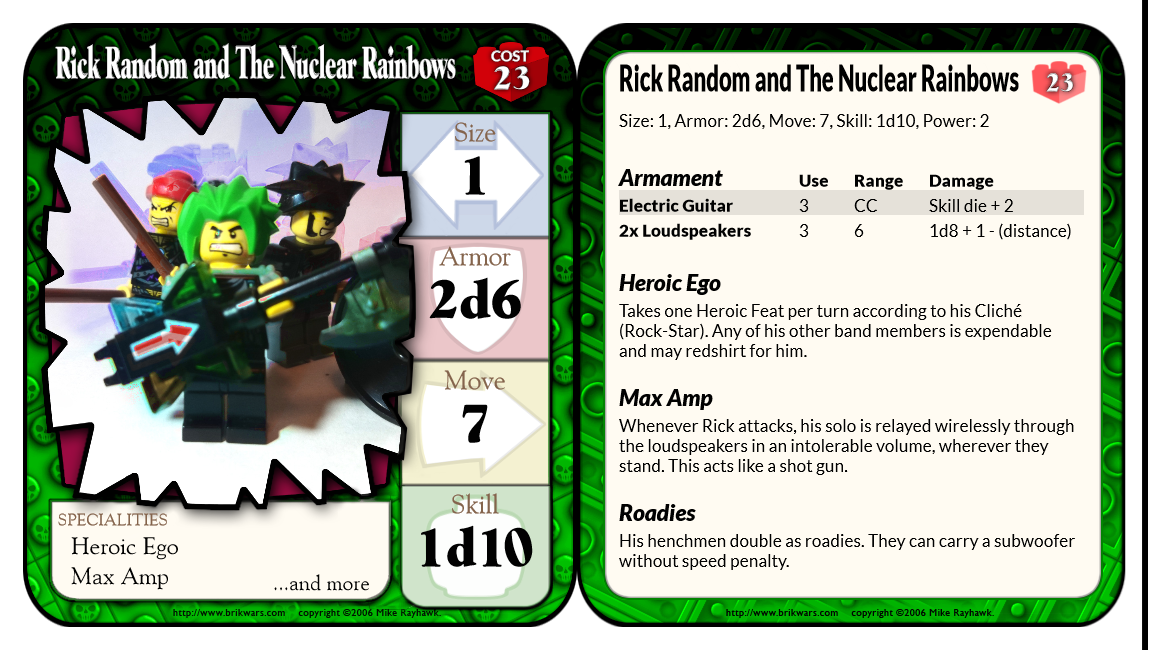 He fights alongside Xyum.
---
Hahaha, that dude is awesome! My character's posh sensibilities will have nothing to do with that ruckus!
---
Has anyone ever used those holes before?

Posts: 4710
Joined: Sun Dec 30, 2007 4:41 pm
Location: Boston
You mentioned a subwoofer, did you mean loudspeakers?
---
Officer
Posts: 121
Joined: Mon Jun 25, 2012 2:18 pm
Location: Germany
A new hero has arrived (Armag3ddon), teaming up with Mr. Farringtion (RedRover)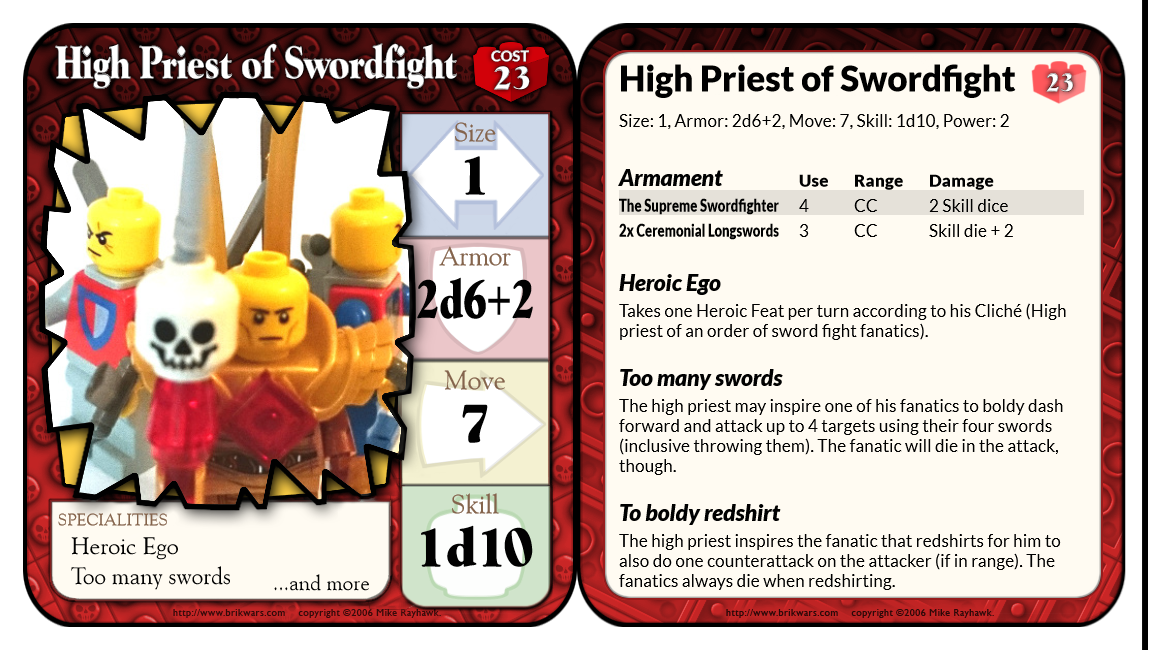 The Supreme Swordfighter (the gentleman on the stick) became a saint after defeating a giant with the stupendous fighting technique that resulted in his victory, but also in cutting off his own head. Since then, nobody was stupendous enough to reproduce this stupendous technique.
The High Priest of Swordfight carries the The Supreme Swordfighter around and executes the "orders" of the head - which only speaks to him alone! He is accompanying Mr. Farrington because he heard of his great swordfight technique and wants to study him.
He brought along with him a few of his lower priests (fanatics) that yearn to use risky sword techniques to secure themselves a place amongst the saints.
---
bad ass! Welcome to the team.
---
Battlefield General
Posts: 9
Joined: Mon May 16, 2016 4:37 pm
Contact:
*extends a honourally greeting*
---
Officer
Posts: 121
Joined: Mon Jun 25, 2012 2:18 pm
Location: Germany
0mark (one of my friends) will take over Xyum and his Ninja crew. Not sure if he will register here, anyway, welcome!
---