Signup here
Turn 0
The heroes decided to approach the dungeon from three different directions.
Leeroy & The Exterminator
Leeroy and The Exterminator decided to cross the river and head for the pier. Unfortunately after Leeroy rushed forward to buy the last proper rowboat, The Exterminator had to grudgingly take potluck with a nutshell.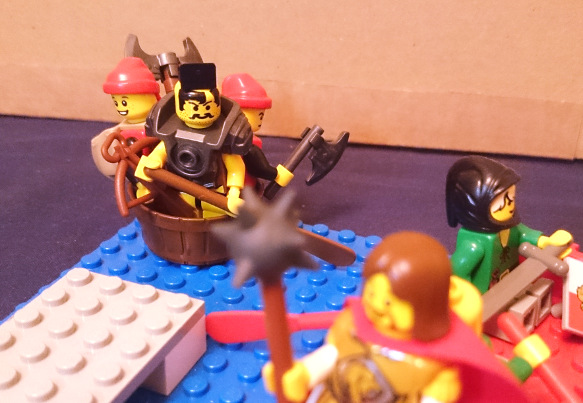 At the pier, the heroes are welcomed by the former pirate captain Bloody Betty (boss) and her guards. They do not shoot in their turn yet, but will do so if anyone approaches further. The heroes only have the initiative when they shoot or throw things.
There is no entrance to the dungeon, however the heroes can walk the pier further up or down (North or South).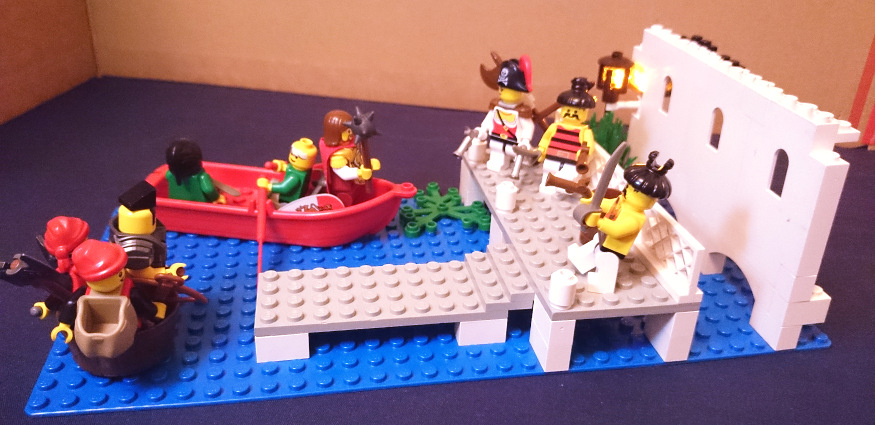 Xyum & Rick
Xyum and Rick took the path through the jungle, planning to sneak in through an assumed backdoor. However, Rick insisted on taking all his equipment with him, so the sneak action can be accompanied by a
suiting theme song
.
Arriving at the outer palisade, the only path leading onward is alongside the palisade to the South. Alarmed (but also impressed) by the cool theme song, a mechanikal metal knight (boss) comes forward.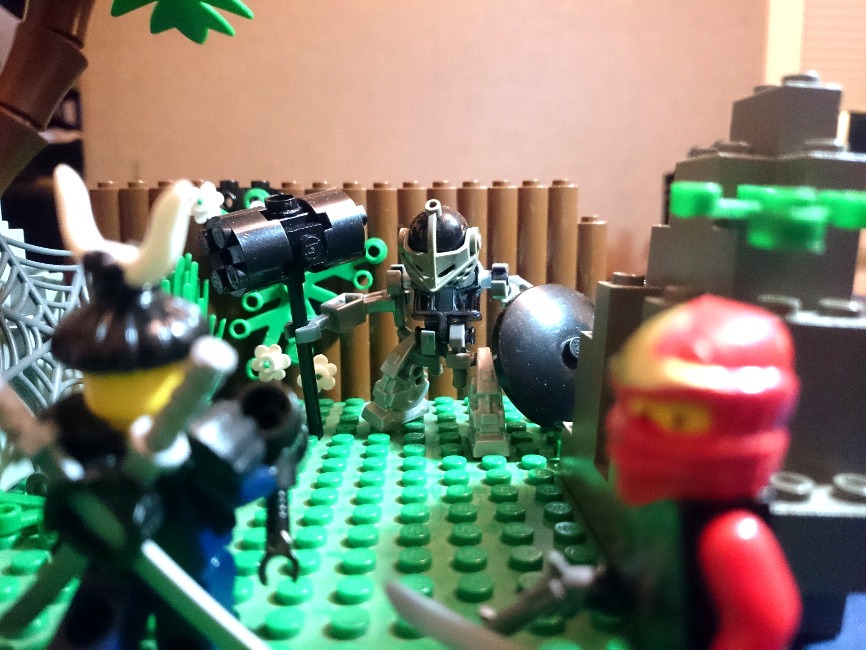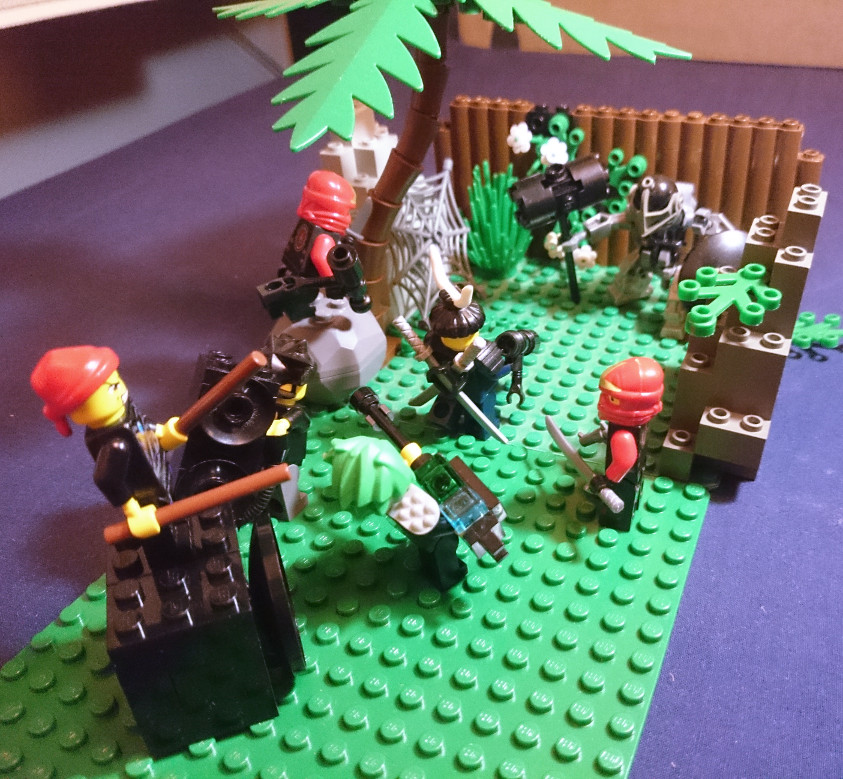 Mr. Farrington & TBA
Mr. Farrington was audacious enough to just go straight to the main door. Surprisingly, there is noone at all who is guarding it. Which fits him just right, as he was hungry anyway. Can't hurt to have a small snack while discussing how to proceed or maybe waiting for his teammate to arrive if he wants.
They have all options: Either go West or East alongside the wall or somehow open the door to the North to get straight in.
Though, his bodyguard's
!
Somewhere in this area is a trap!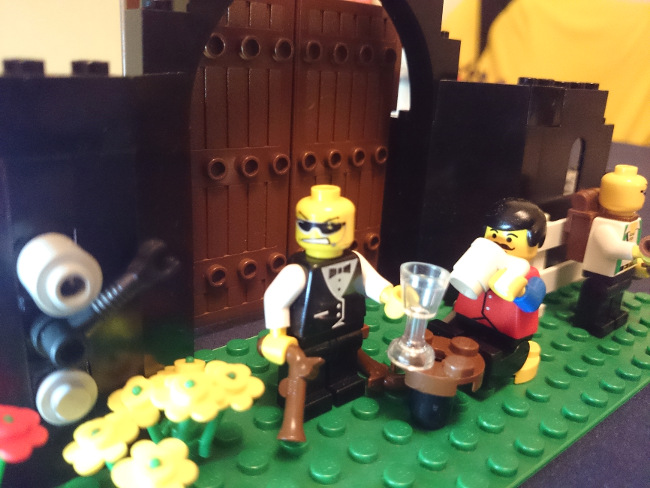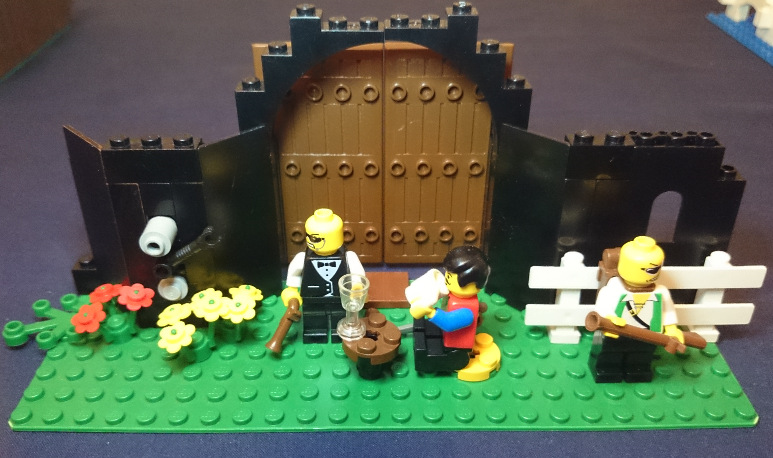 Awaiting orders...