Turn 1
Turn Order
Lord of Light: 14
TRONG: 13
Mech Lady: 12
ICA: 8
Lord of Terror: 1
Lord of Light
The Lord of Light attempts to use Radiance on the Lord of Terror. Attempts.
Lord of Light:
"The Light shall burn you!"
*Awkward Silence.*
Lord of Light:
"Err, well I guess not."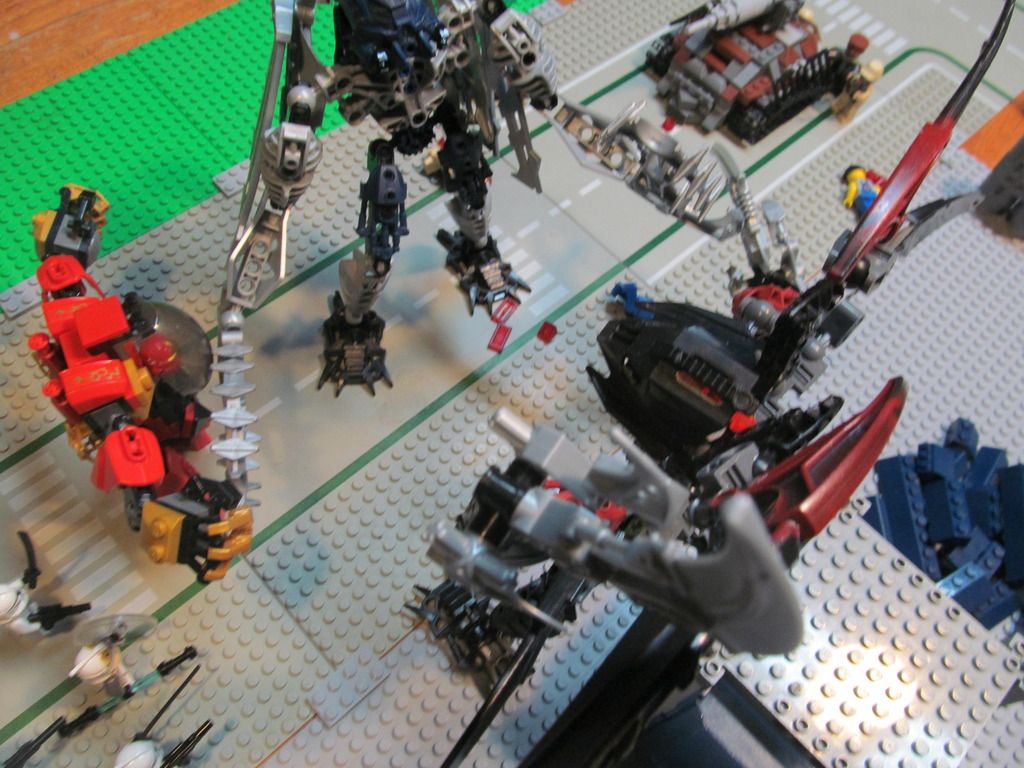 He then walks towards his adversary, casually moving the mech out of the way.
The Lord of Light decides to use a more effective way of dealing with the demon, good old-fashioned face smashing. The Lord of Terror loses 1 HP (3 remain).
TRONG
Peter climbs onto the back to the tankette.
Once he is on top, the tankette backs up.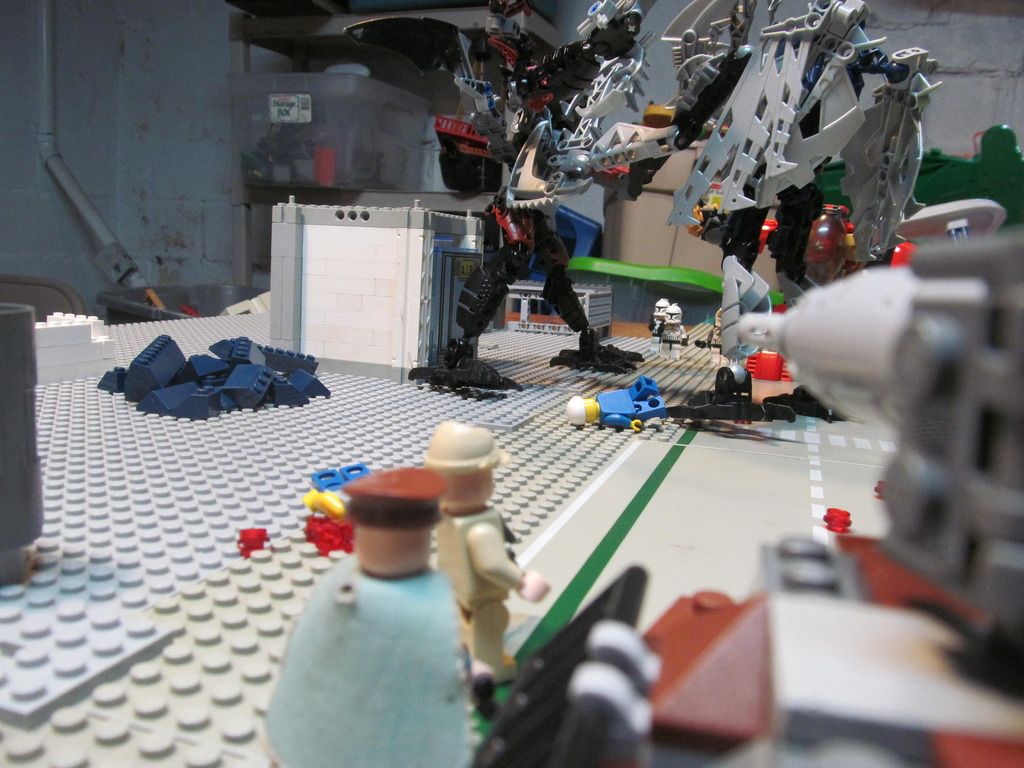 It then aims at the Lord of Terror. The attack fails to harm the creature.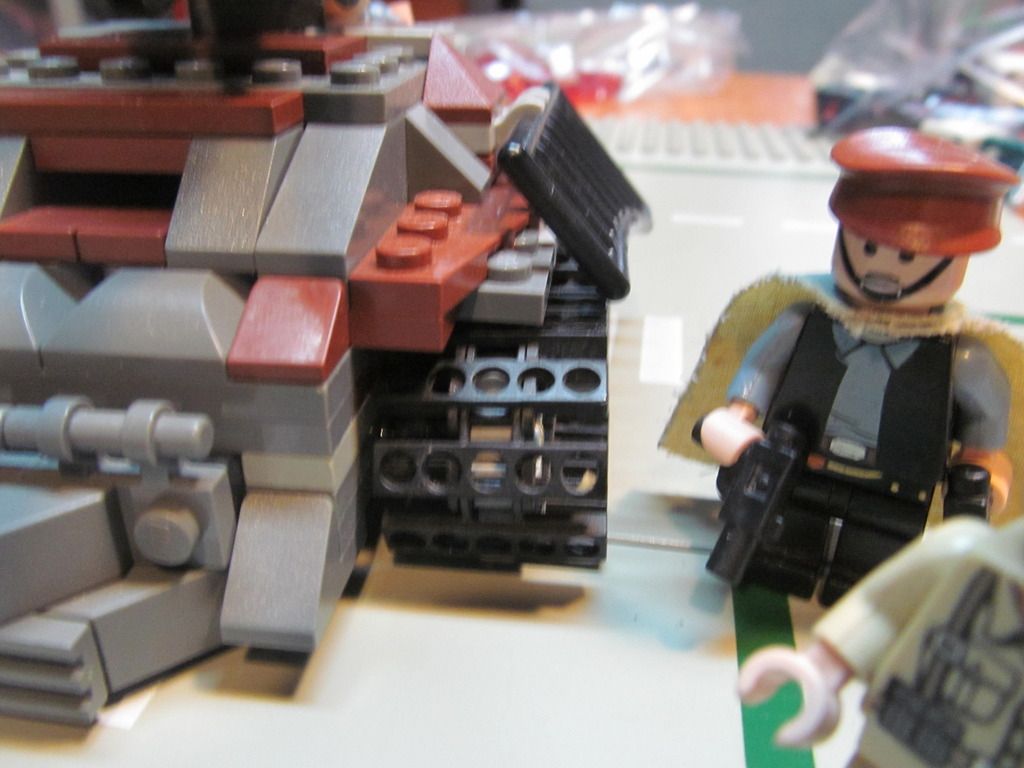 Sargent Johnson: "Damn it! I didn't get to use my feat or my feet!"
Mech Lady
The pilot makes the mech do a back flip.
She lands it, crushing a regular trooper and a jetpack trooper.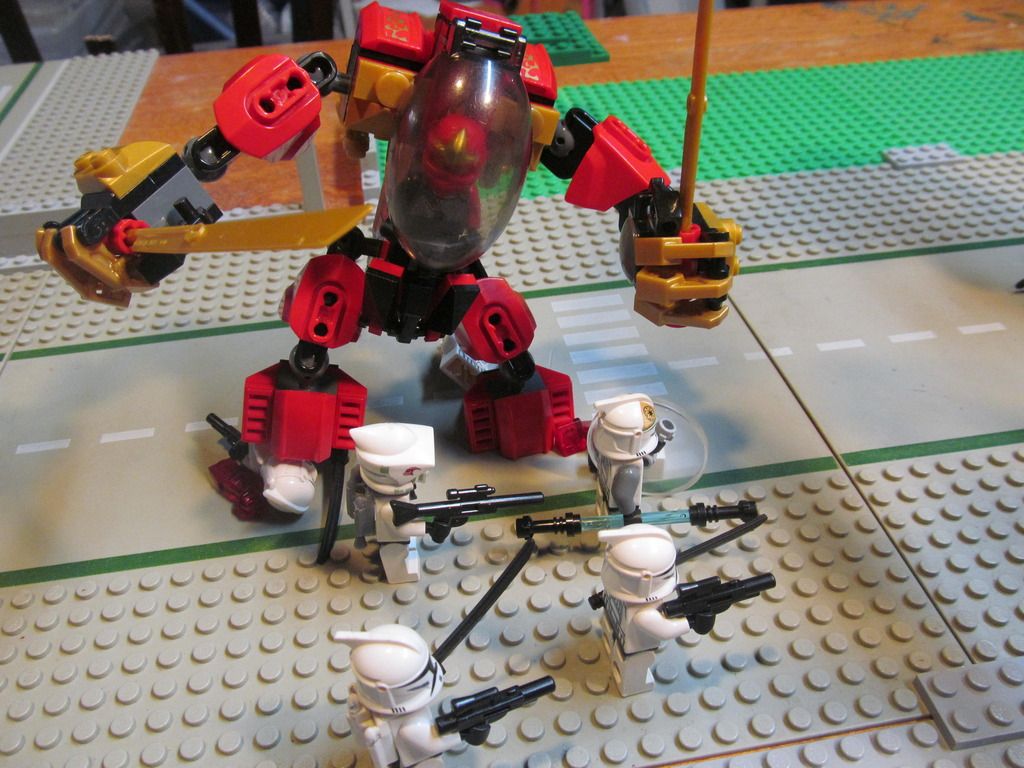 She then draws her blades and readies for an attack.
ICA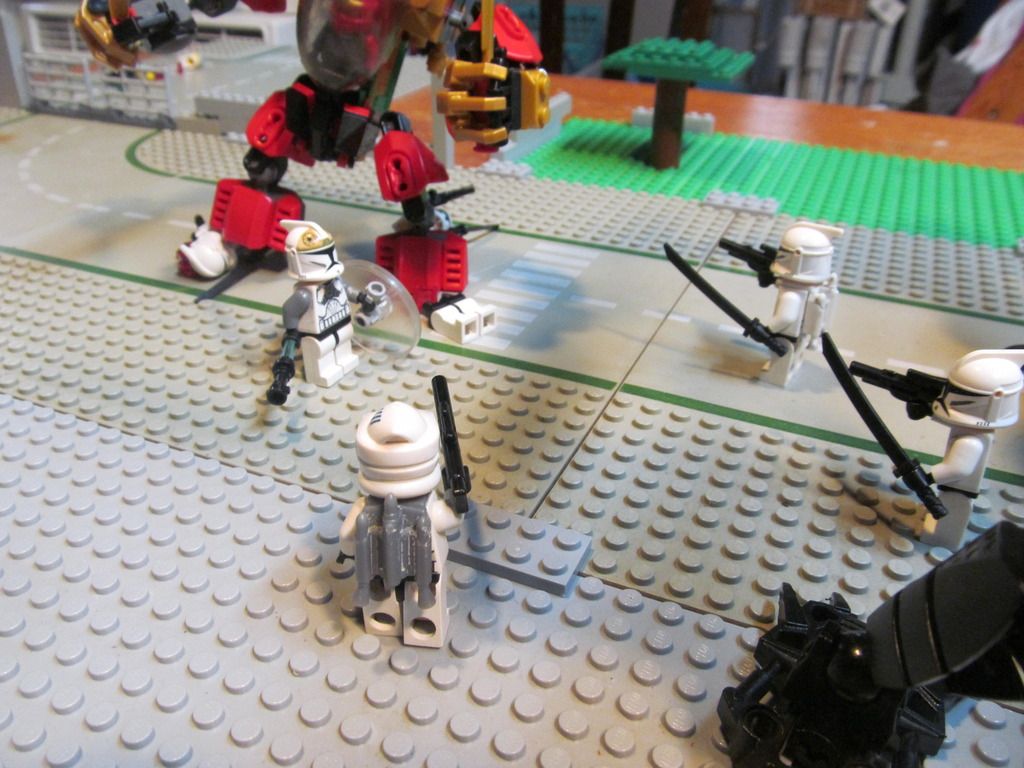 The clones spread out and head towards the TRONG forces, but don't make it in range. Instead they fire at the mech, dealing 1 damage (2 HP remain).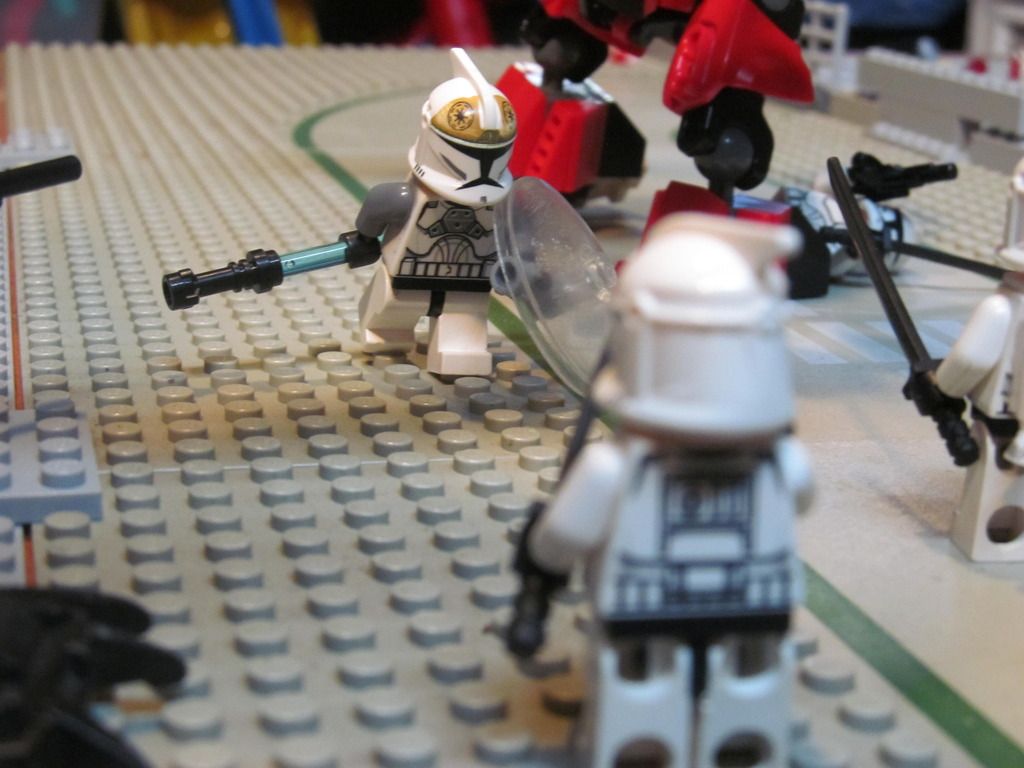 Commander Dax sprints towards the Greeks.
Dax: "Let me show you how to get somewhere!"
He trips over a clone.
Dax: "Damn it Swanson!"
Lord of Terror
The Lord of Terror swings at Ra'tanato.
Lord of Terror:
"You are not prepared!"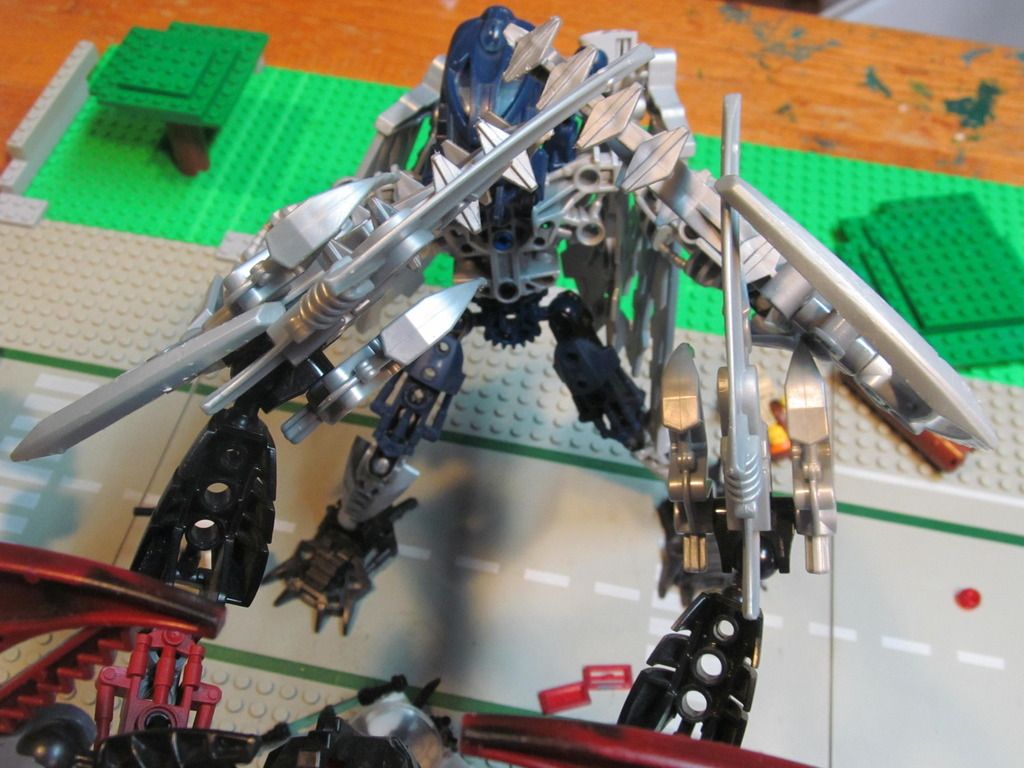 The blow is blocked easily.
Nok'traan swings again.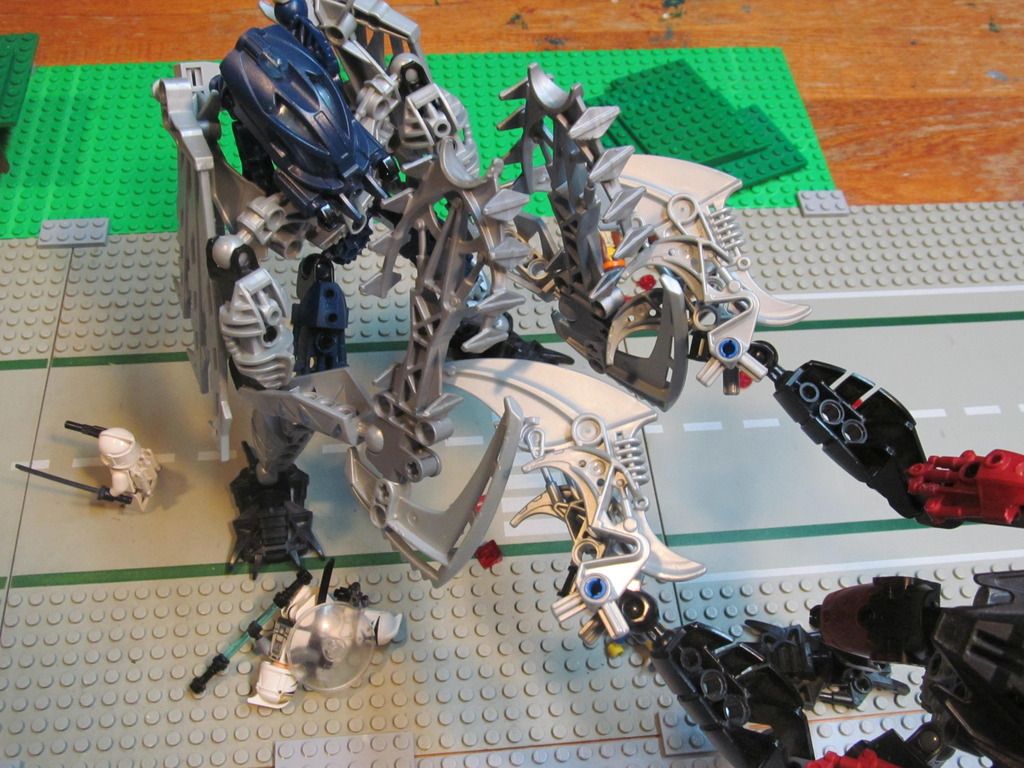 The Lord of Light blocks again without breaking a sweat.
Lord of Terror:
"I guess you were prepared!"
Overwatch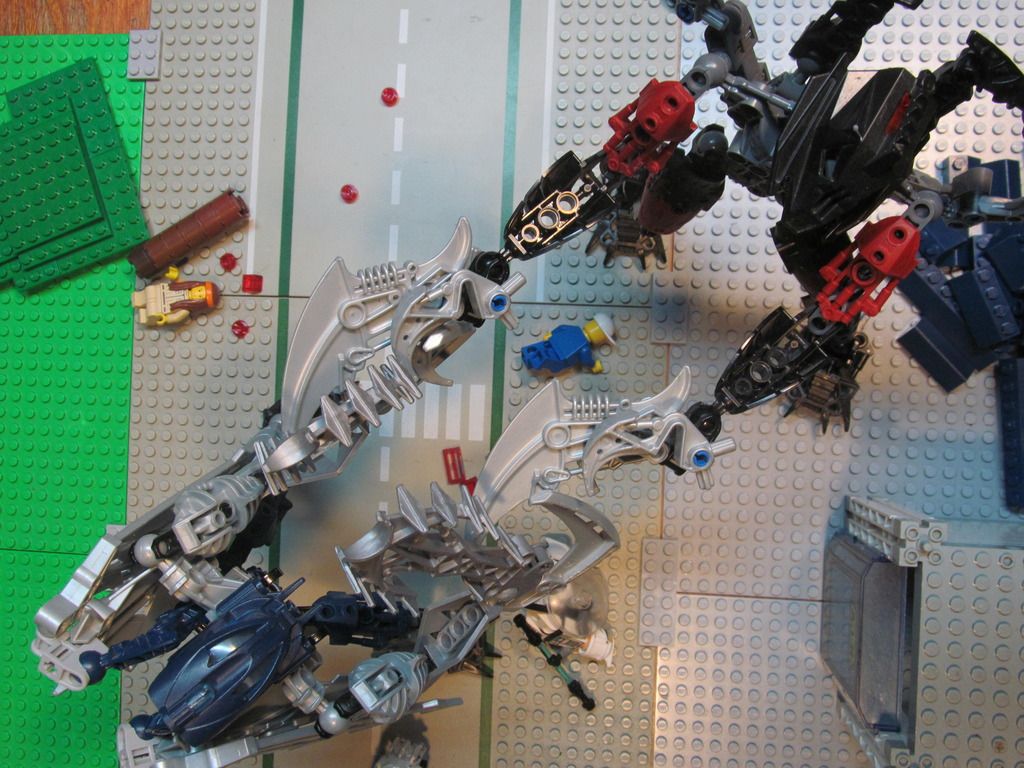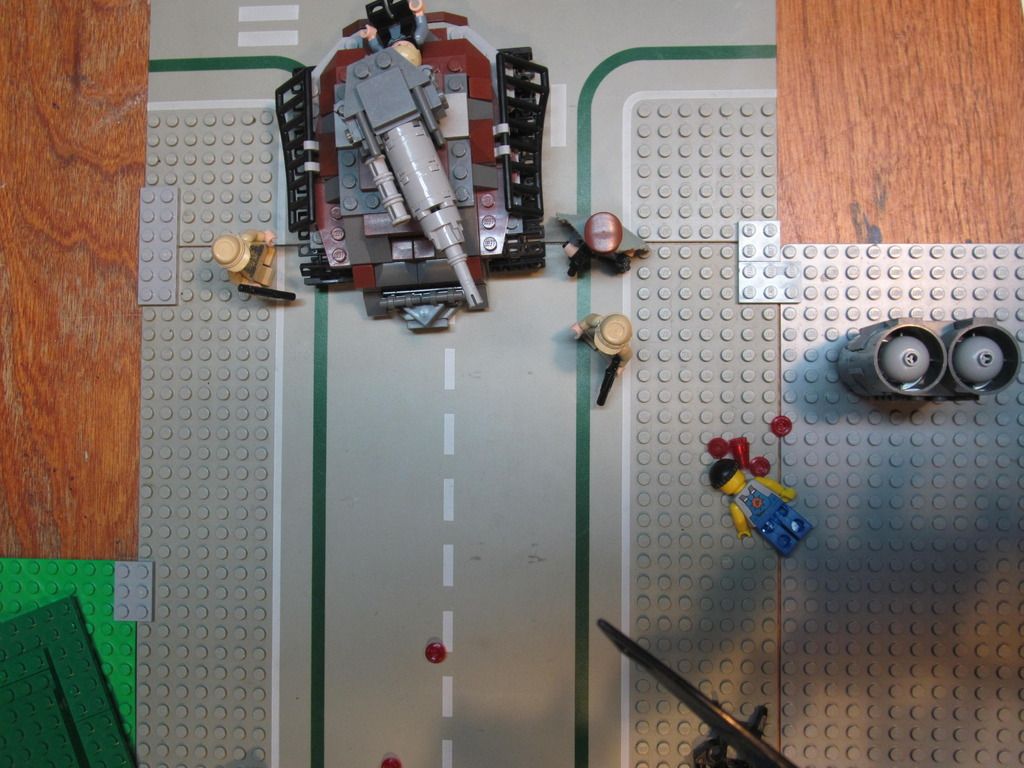 Kills
ICA: 0
Lord of Light: 0
Lord of Terror: 0
TRONG: 0
Mech Lady: 2
Technical notes:
6. Both Lords can always use 8" of weapons and always have 3d10 armor.
7. Objectives, and the status of completion, will remain secret until the end of the game.
Send orders for turn 2!