Previously
A combined force of TRONG and ICA troops gathers at the battlefield.
The mysterious man emerges from the strange rock structure.
???: "I really hoped you wouldn't show up. Now things will have to get messy. Minions! Hold them off."
Suddenly a horde of minions appears, ready to die for their master.
Johnson: "Are you thinking what I'm thinking?"
Dax: "Are you thinking about how this story is going to get me one fucking amazing night?"
Johnson: "Ew. I was thinking about how to get to that rock."
Dax: "Oh that. I assumed we would just go for it!"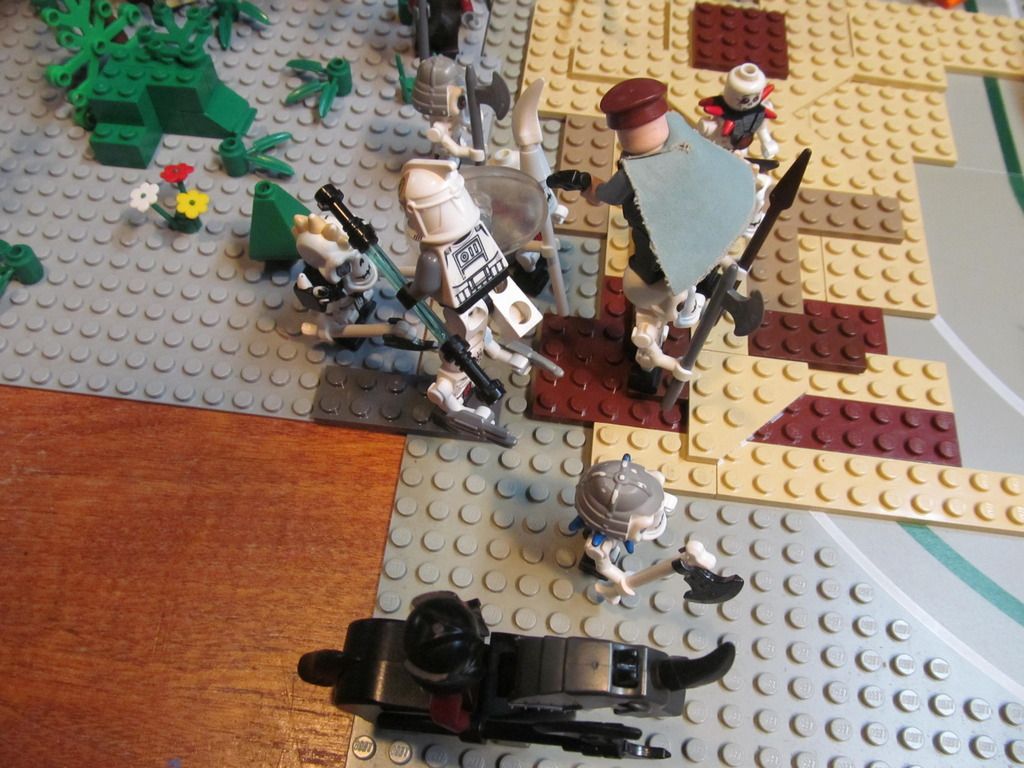 Dax: "YOLO!"
Johnson: "You are so annoying."
Dax: "So?"
Johnson: *Sighs*
Dax: "I'll take care of this."
Dax smashes the door off and the duo head inside.
???: "You just won't give up will you?"
???: "Destroy these people. I have work to do."
Johnson: "Let's make this quick."