It was a sunny Wednesday afternoon. Cadren sat in a small, open-air cafe, as per usual for the last few weeks.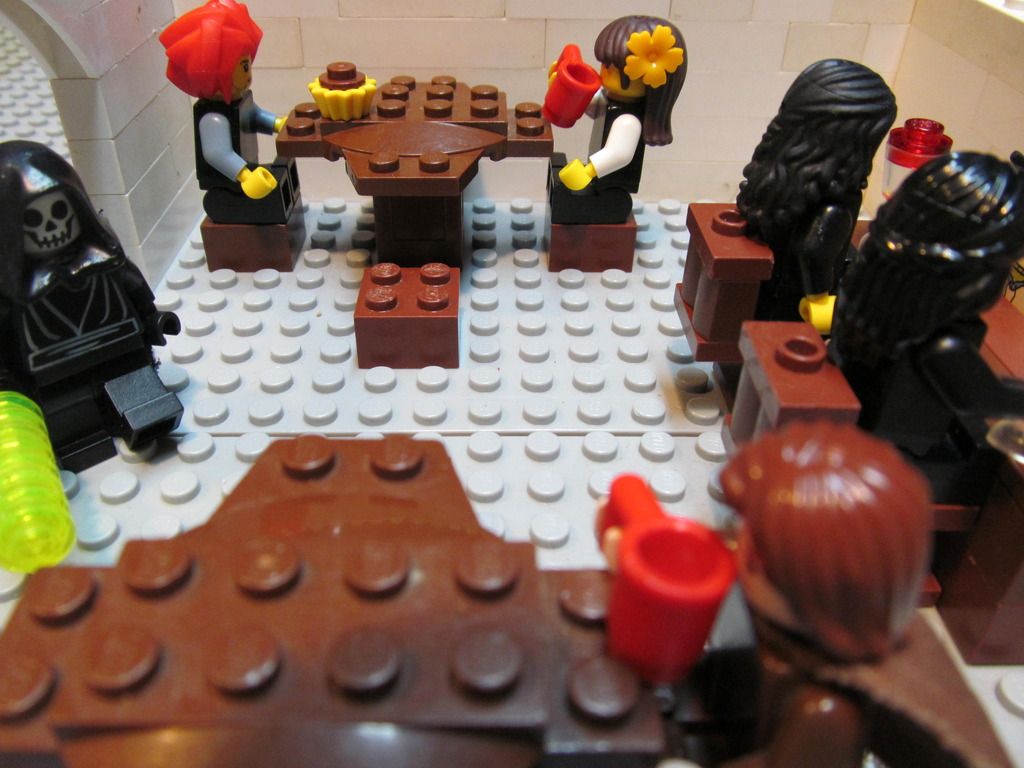 A strange figure entered, carrying some sort of
LGT
weapon.
Stranger: "Your a wizard Harry!"
Cadren: "I think you have the wrong person."
The stranger pulls out a piece of paper.
Stranger: "I know I wrote it down
somewhere
. Let's see, 'Luke, I am your father!' No not that. 'You shall not pass!' Nope. 'I'll be back.' Damn! Where is it? AH! Here it is!"
Stranger: "CADREN! I have been sent to give you a message!"
The stranger takes a seat.
Stranger: "First of all, my name is Zupponn."
Cadren: "Nice to meet you. You already no who I am it seems."
Zupponn: "Yes. I have been sent here by the Quantu..."
Bartender: "Hey buddy. No weapon."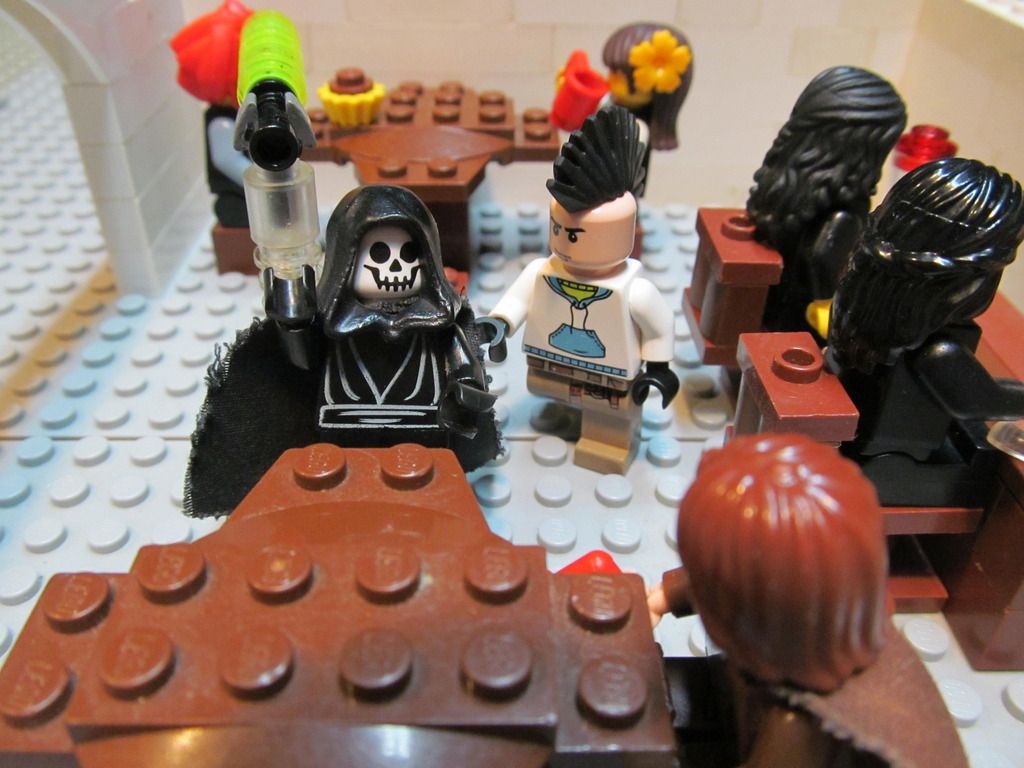 Zupponn: "No problem! Now where was I?"
Zupponn: "Oh yes. I have been sent by the Quantu..."
Barkeeper: "That's it! I'm going to have to ask you to leave."
Zupponn: "Excuse me for a moment please Cadren."
Zupponn grabs the barkeeper.
Zupponn: "DO YOU NOT UNDER STAND? I AM DELIVERING A
VERY
IMPORTANT MESSAGE! NOW WILL YOU PLEASE SHUT UP!"
He throws the barkeep against a table.
Zupponn:
"NOW EVERYONE FUCKING LEAVE!"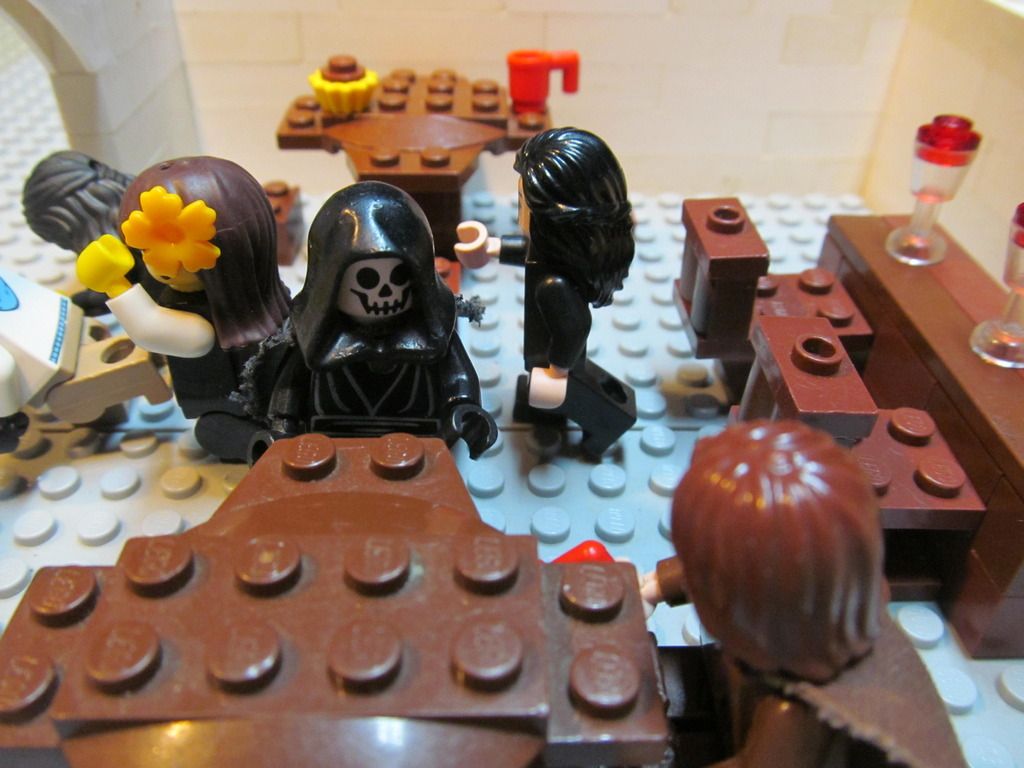 Zupponn: "Damn it! Now I don't have much time!"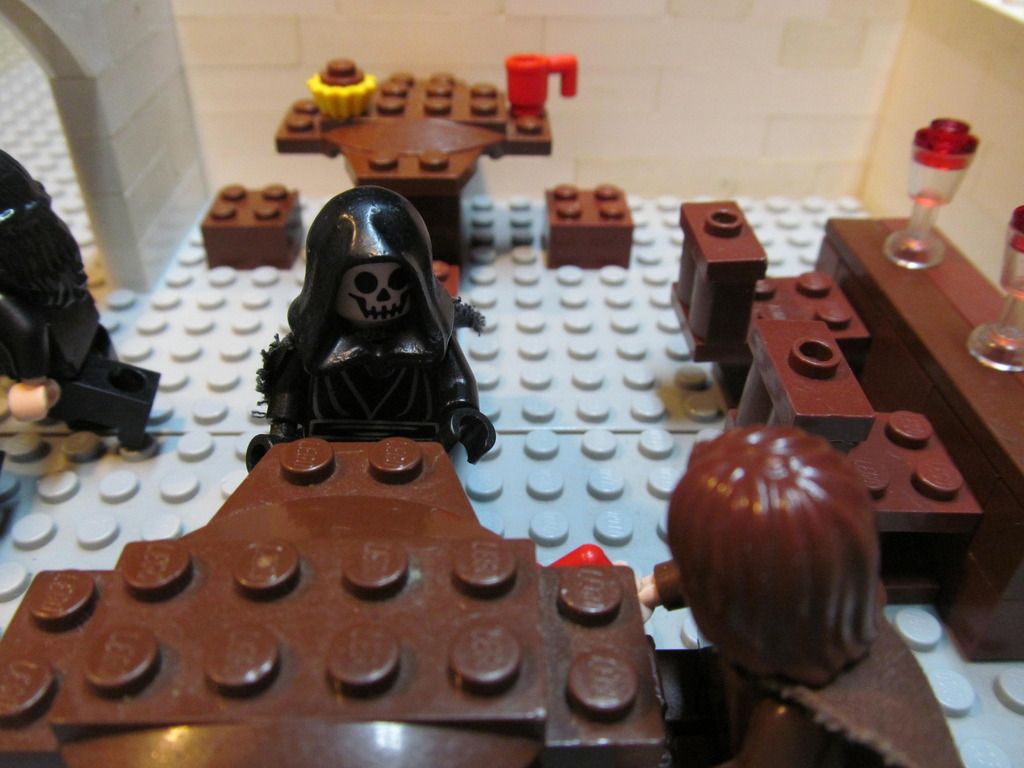 Zupponn: "I'll be quick. Important people sent me. You are going to go on a quest. Just follow the road. I found some folks to help you."
Zupponn: "As a matter of fact, they should be here right about..."
NOW YOU COME IN!
Welcome to The Cadren Chronicles, a BrikwaRPG!
I will be using
BrickSyd's
rules. Four to seven can play, one being Cadren (Stats below) the other three to six creating their own characters. All characters start at level two and with 5cp (Cadren starts at three to compensate for being premade. He also starts with 2cp, since three were spent on his Beam Saber (Heavy Weapon). The RPG will be divided into "Chapters," each one having several exits. You must choose as a team which way to exit. If you have any questions, I will answer them as best as I can. So without further ado,
Have at 'em!
Cadren Stats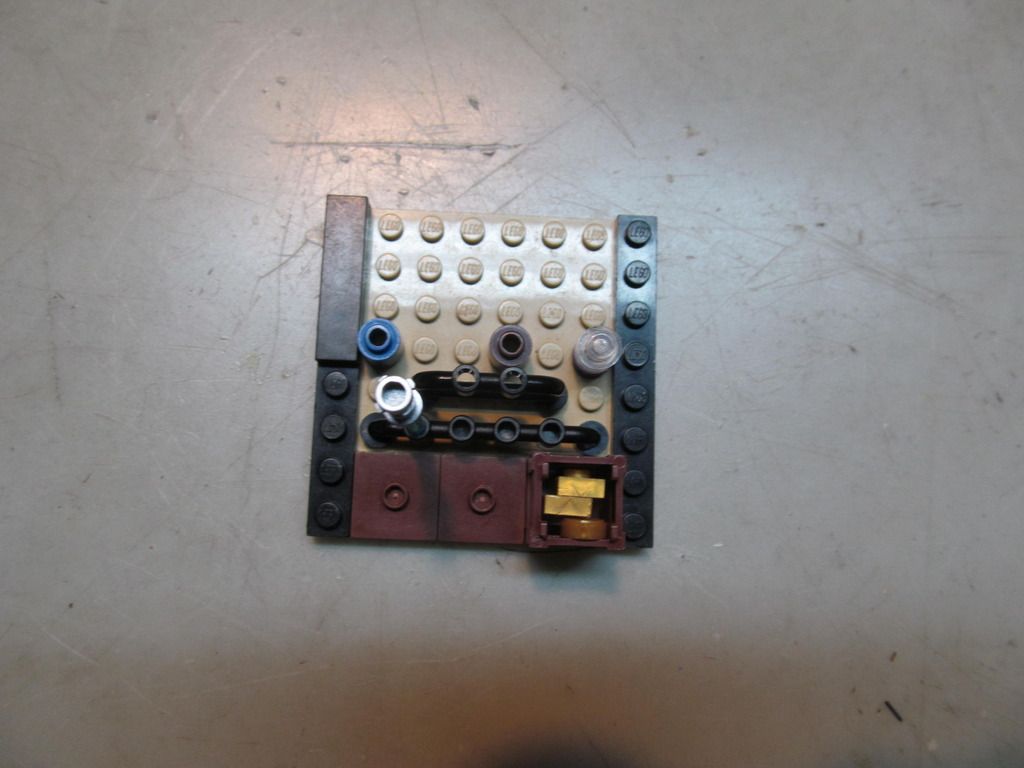 Cadren Legomc
Level: 3
Skill: 1d6
Move: 5"
Armor: 1d6
HP: 1
DMG: Normal
SN: 1d8
Weapon: Beam Saber (Heavy Weapon: 3cp)
CP: 2