Clones

(TastySkippy123)
Mike goes over and grabs a gun, while John talks to Cadren. (I forgot to make him grab swords. I'll let him do that for free next round.)
John: "So I know we just shot you like fie minutes ago, but we're cool, right?"
Mike: "Yo hammer dude! Here have a gun!"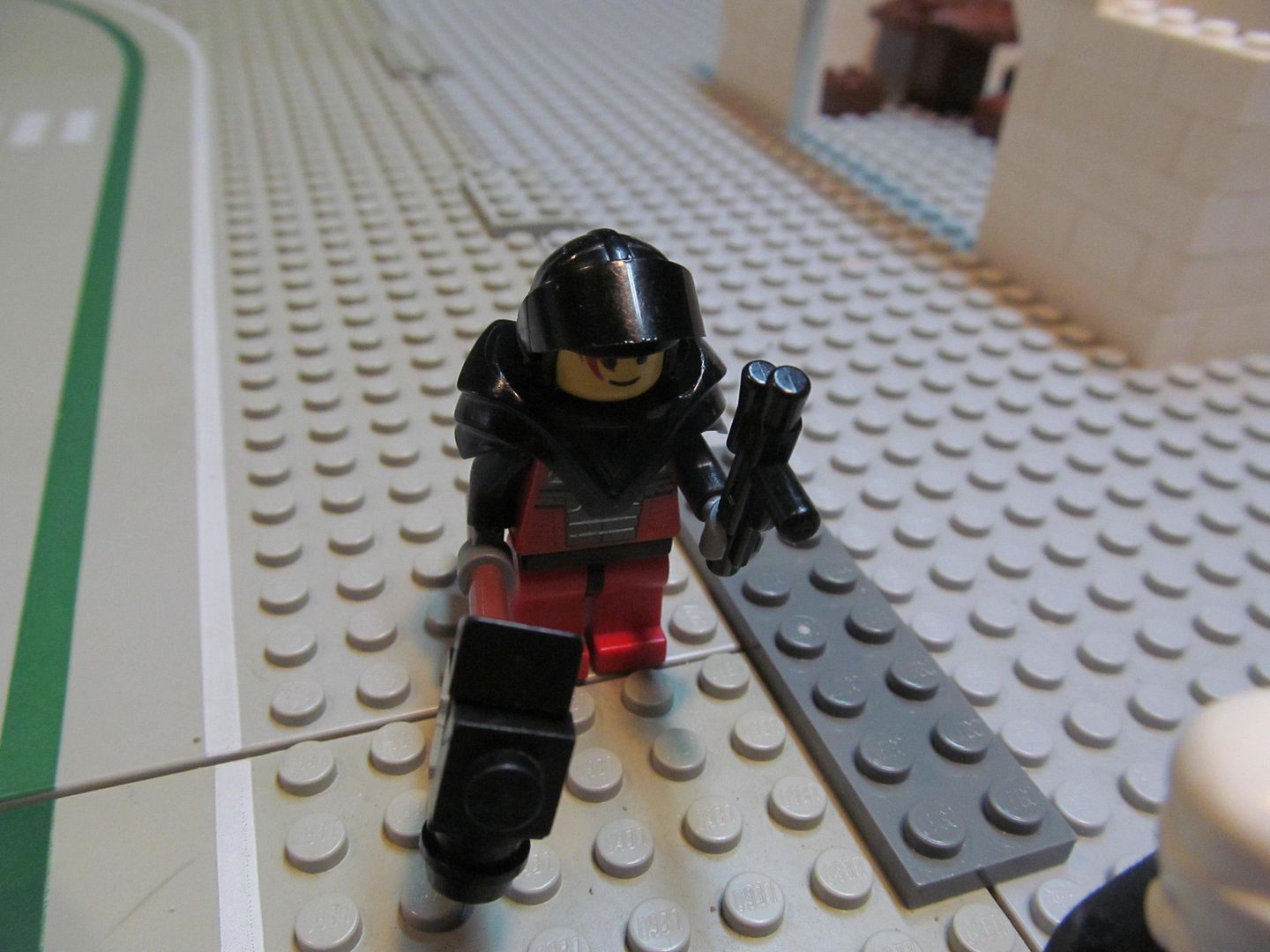 Bann: "Alright, I'll leave you two alone ... for now."
Auzr'kurth

(lordintype)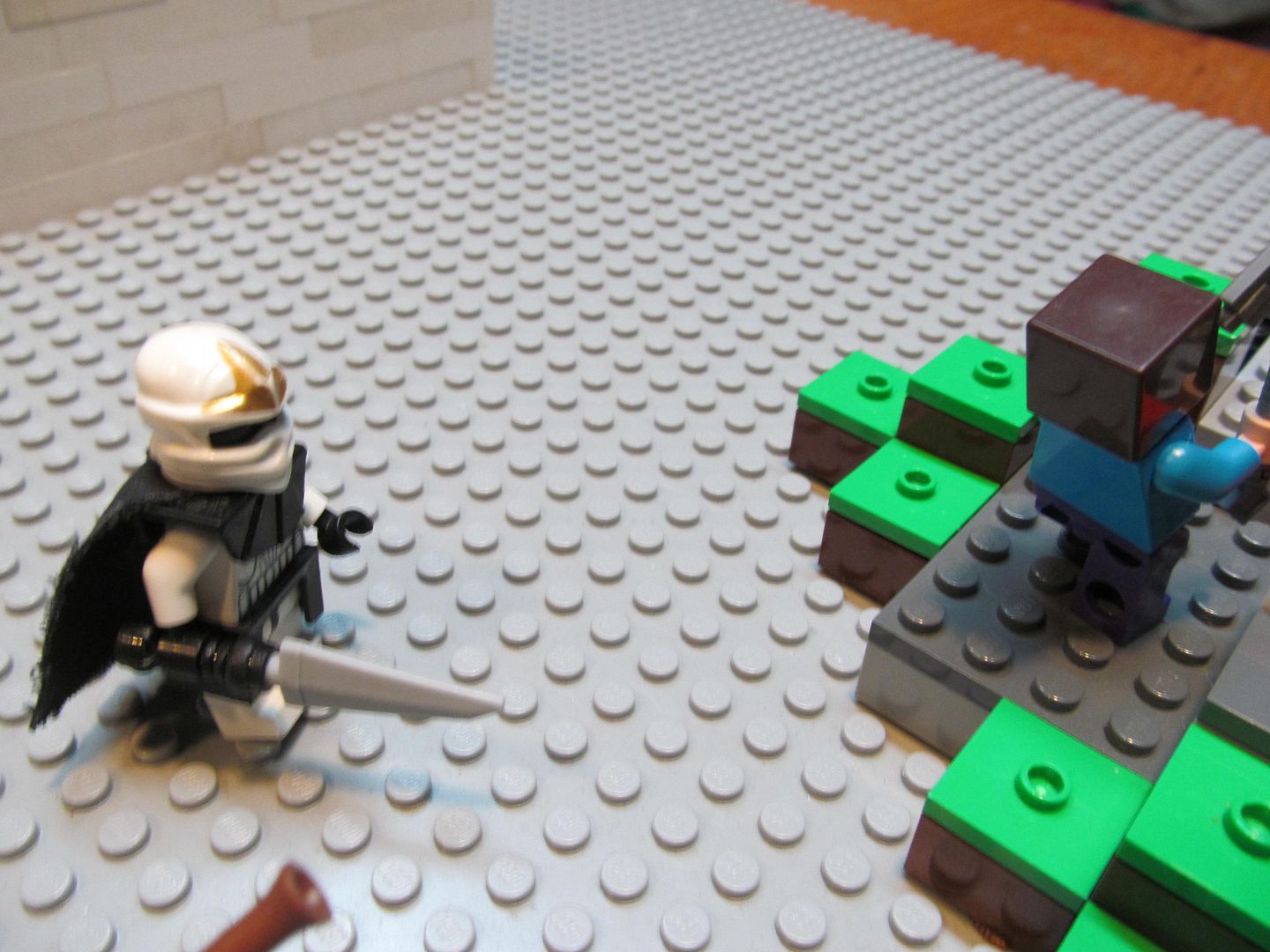 Azur: "Uh, excuse me? Is there anything I can help with?"
Though the square headed man doesn't say anything, Azur somehow knows he isn't a statue.
Wymer

(Diekenes22)
Wymer climbs up next to the man.
Suddenly, as if it hadn't been loaded before, the being start to move.
Square-headed Man: "AAAAAAAH!"
Square-headed Zombie: "Braaaaaaaiinz!"
Square-headed Spider: *Insert Spider Noise*
Wymer quickly pulls the trigger.
A little too quick.
Vesemir

(Duerer)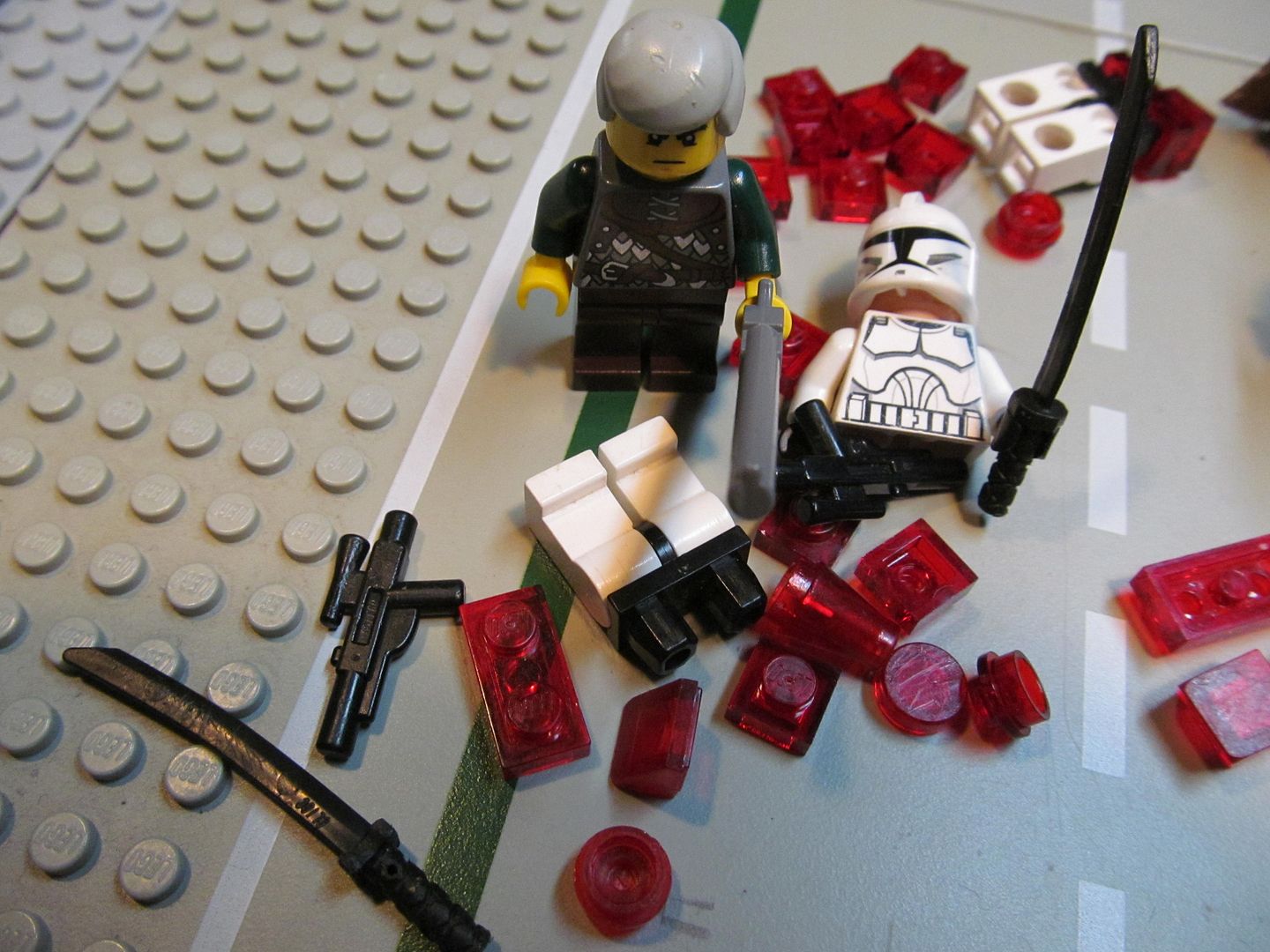 Vesemir heads over to the dead clones and grabs the two guns.
Notes:
6. I'm going to include the clones with the Heroes until there is a change in the alliance (if that ever happens).
7. Stat Cards w/ full description will be included at the end of the turn.
Up Next: Bann and Cadren