DORF ASSASSINS
We follow our heroes Rade, Jeremiah, and Duke Crystoph as they move forward from their
previous adventure
...
Commander Smith: "I trust that the new weapons are satisfactory?"
Rade: "Yes, commander, they are very good."
Commander Smith: "And you all know the plan?"
Duke Crystoph: "Kill the Space Dorf leader. Wreck havoc among his troops."
Commander Smith: "Very good I will have revenge for my
fallen men
. Now let's go meet up with the rest of the squad."
Commander Smith: "And here we are."
Jeremiah: "Doesn't look like much."
Rade: "Shut it!"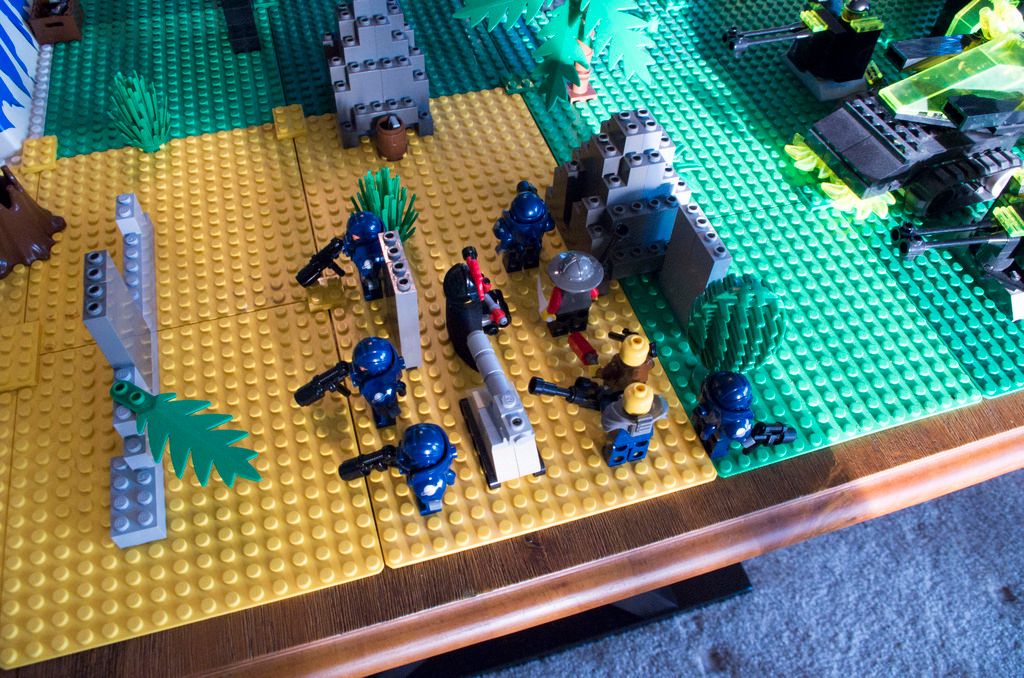 Commander Smith: "So here we are. Us Galaxy Patrol troops will assist you in the assassination. We even brought along a little tank."
"To our left are some M-Throne troops. They're here experimenting with some equipment of theirs. We don't really know what their plans are."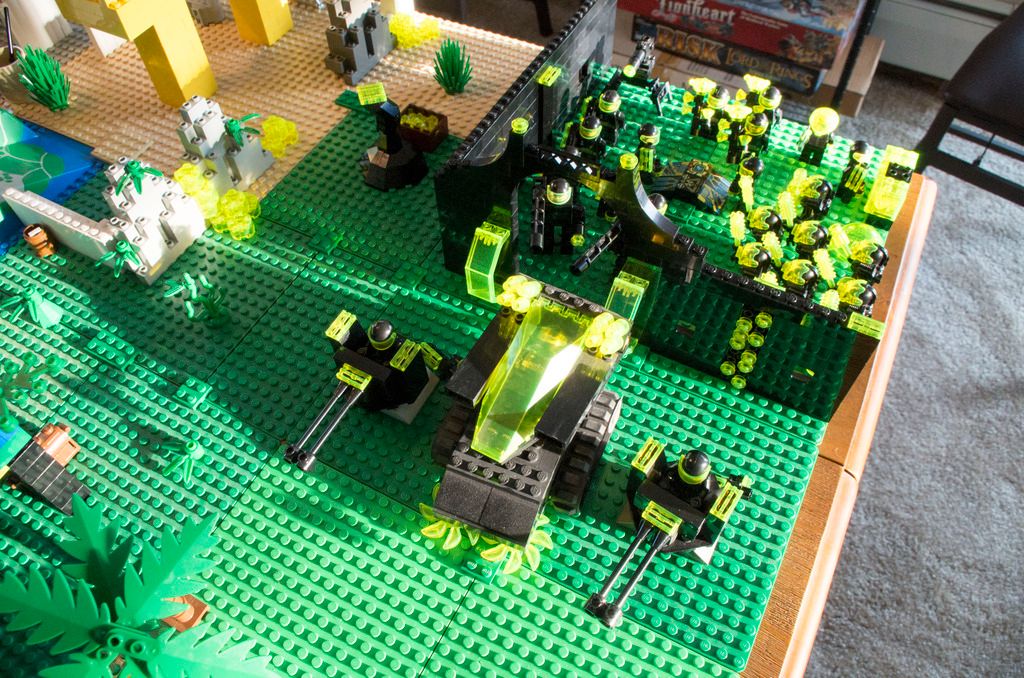 "On our right is the ZMC."
"They were originally hired to defeat the Space Dorfs, but opted not to extend their contract once it was over. They found that it was more profitable to instead focus on mining operations after
GT
was discovered in the area."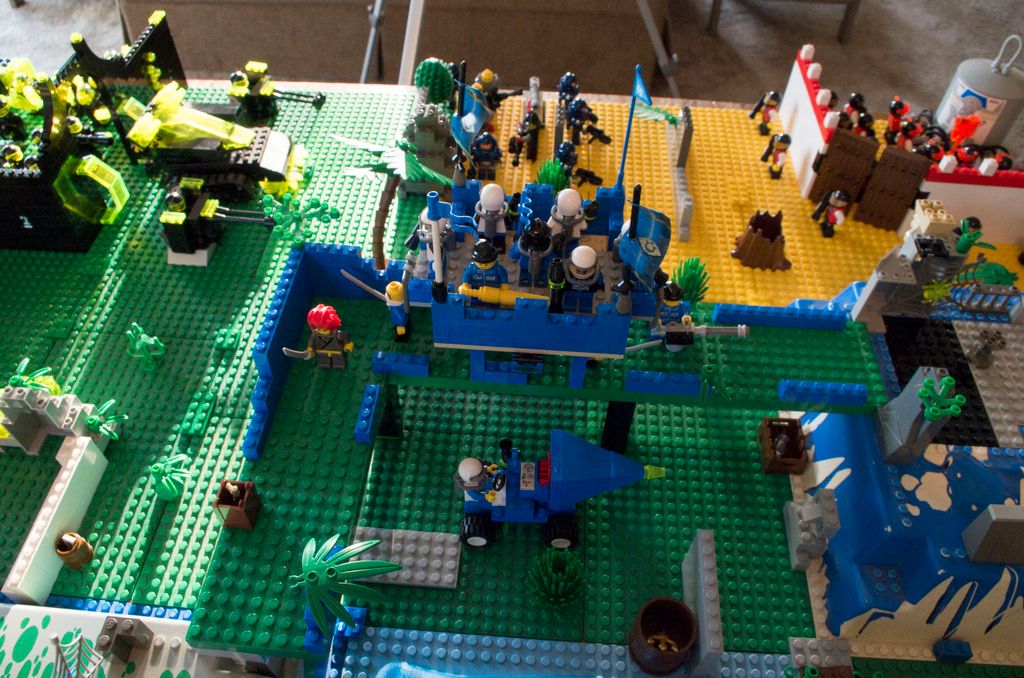 "The bridge in front of us is controlled by some survivors from a long dead nation. They say they are searching for Avalon. We just call them the Blue Dudes."
"They control the bridge in front of us."
"Next to the ZMC some Space Pirates have set up base in the remains of their crashed ship."
"And next to them the Scythian Conehead Division has set up an outpost to take control of the nearby road."
"Recently a Brittanian submarine surfaced and suffered some damage. The survivors made their base in its remains."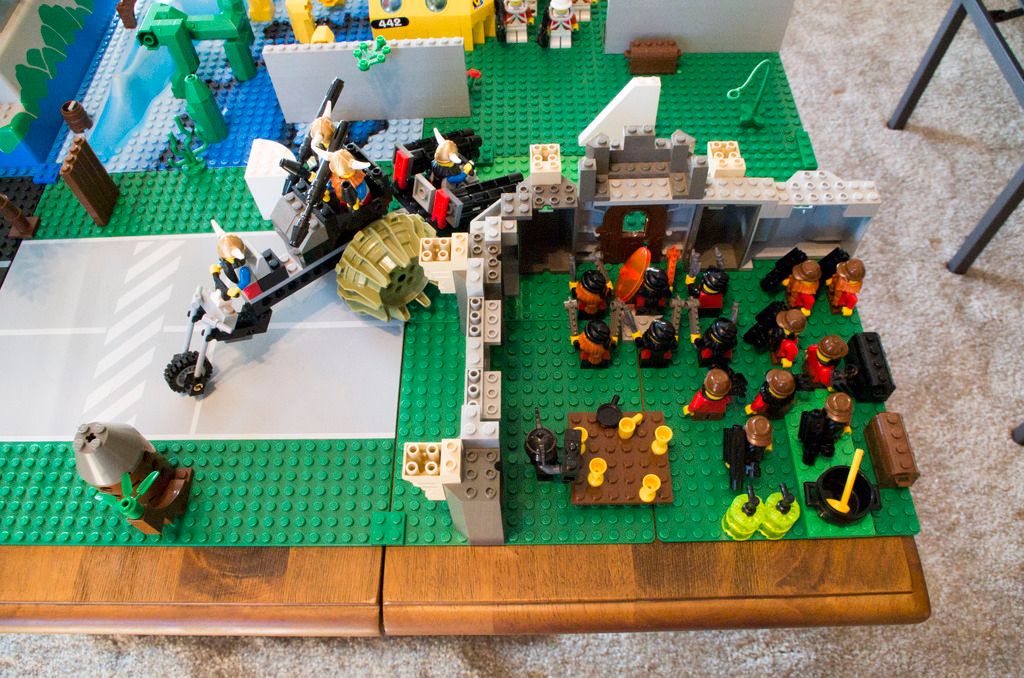 "But our target is the Space Dorfs who reside in their home of Dorfheim. Their hammer-wielding leader Olaf the Badass is you three are hired to kill."
"So get ready, for this will not be an easy job."
Rade: "Well, at least we're getting paid well."
----
So, I don't know who's all around anymore, but the those whose factions are here and our three heroes will have their spots reserved to start. The rest are first come first serve. Post here if you want to take a faction.
Signups:
Rade - mgb519
Jeremiah - Silverdream
Duke Crystoph - Scratch
Galaxy Patrol - NPC
M-Throne Empire - Archduke
Scythians - TastySkippy123
ZMC - Brikguy0410
Blue Dudes - TheVengefulOne
Space Pirates - Arkbrik
Brittanians - sahasrahla
Space Dorfs - lawmaster
Secret Faction 1 (will appear after Turn 1)- DayBoost_
Secret Faction 2 (will appear after Turn 1)- bann154
Secret Faction 3 (will appear after Turn 1) - Duerer
There might be more factions down the road, but for now, who wants in?