THE IMMORTAL MANIAC: BOOMER
Boomer has a plan, it involves hitting things!..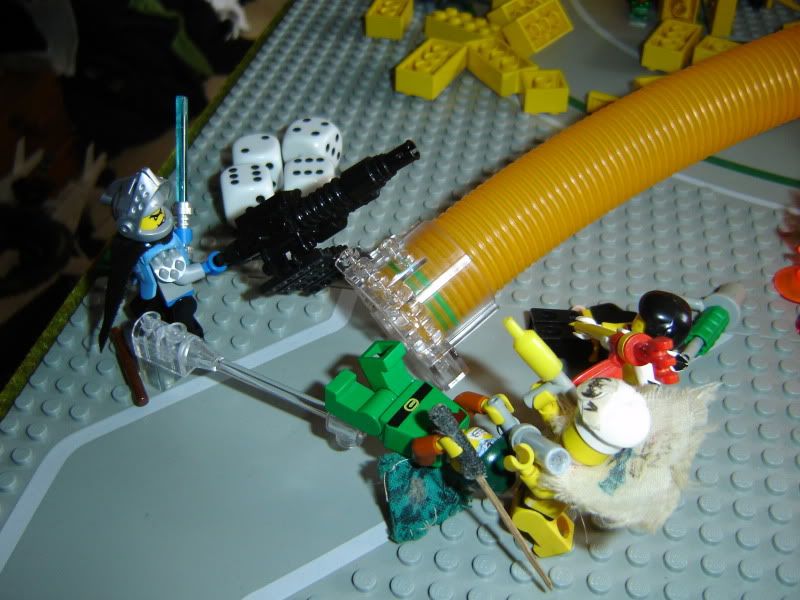 THWAKK!
Really hard: With last turns upset from his faulty gun Boomer finds his strength that much more uber. His strike is on target and Teenage Mutant Ninja Turd is sent flying.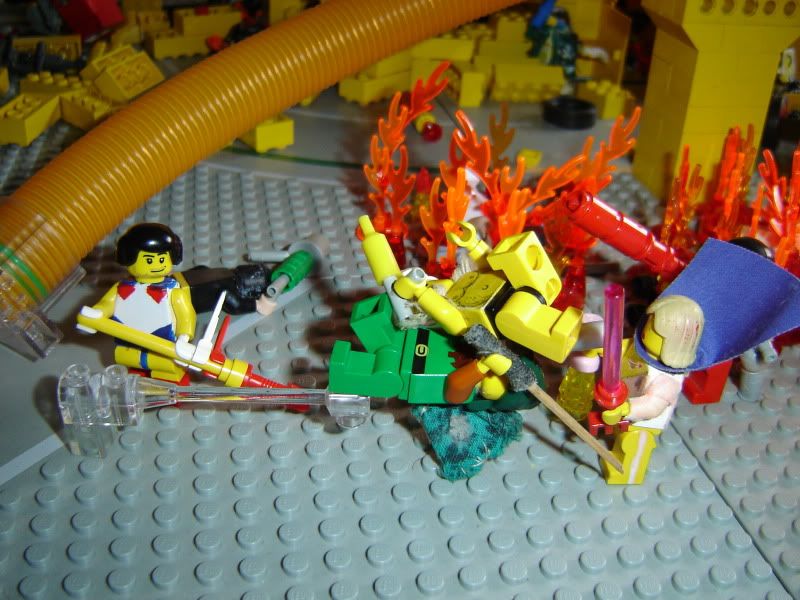 Cosplay Sailor Moon is narrowly missed but Fatman doesn't stand a chance.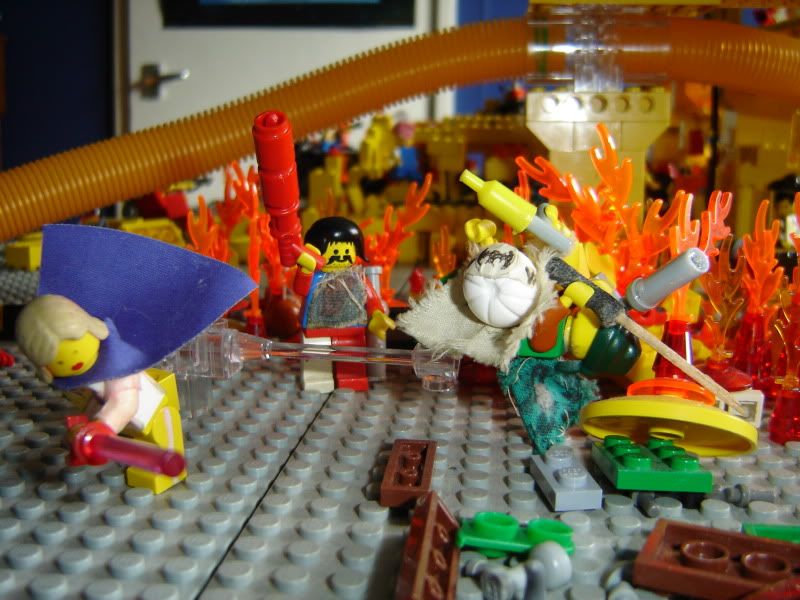 Panzy (yeah I got mixed up last turn as to who was Creampuff and who was Panzy, this is Panzy) makes a succesful dive for the deck...
Unfortunately this is all contrary to Boomers excellent plans, however Teenage Mutant Ninja Turd lands right in the inferno while Fatman tucks and rolls only getting part way burnt.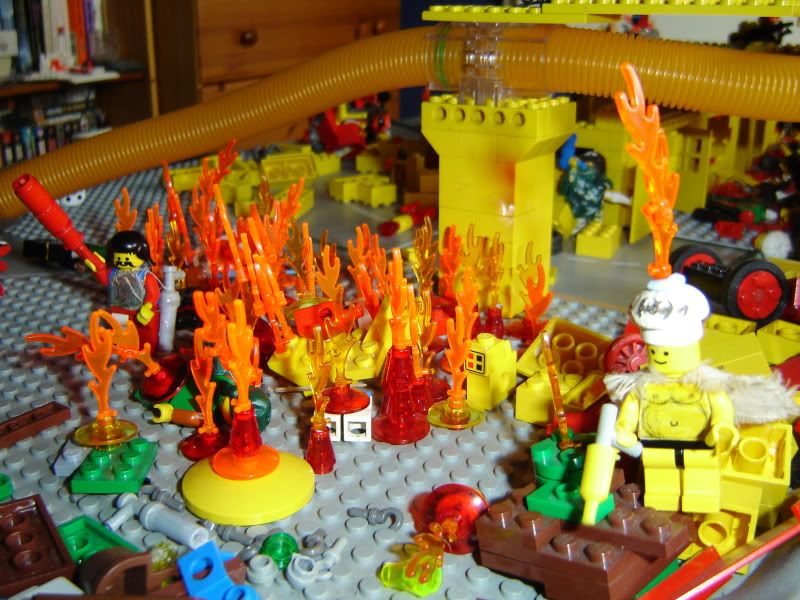 TMNT succumbs to his injuries while Fatman is lightly broiled and still a little on fire.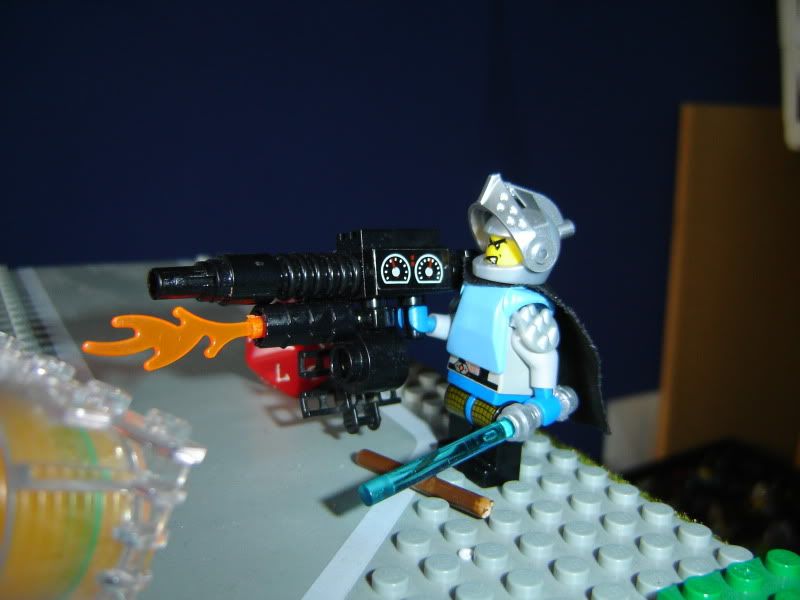 Determined that his plan will work Boomer aims his Grenade Launcher for Amok, now without anyone able to Redshirt.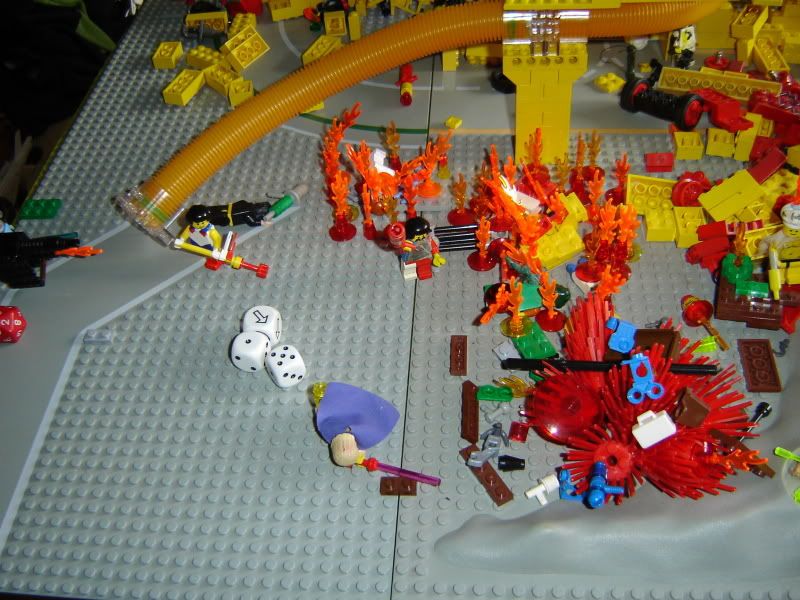 Maniacs aren't known for their accuracy and the shot goes wildly off course landing 6" from Amok and harming nothing.
Boomers look of disgust says it all. His anger increases ...as much as his appetite for eating his own gun to show it just who's boss.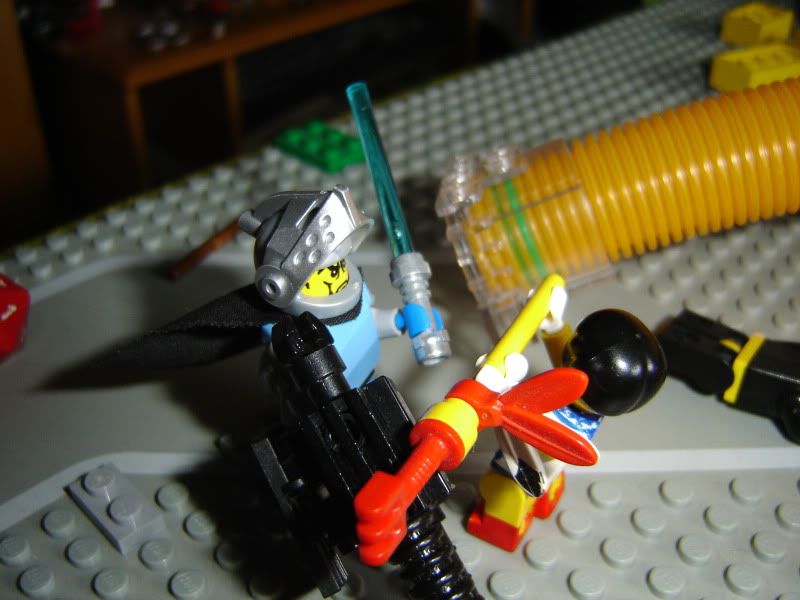 It all boils down to another action, this time melee.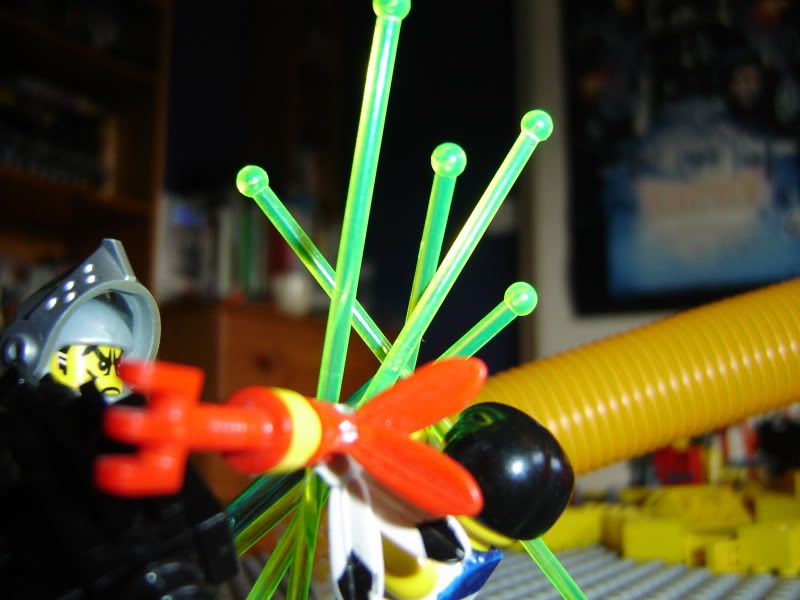 Sparks fly as Cosplay Sailor Moon foolishly attempts to block the blow...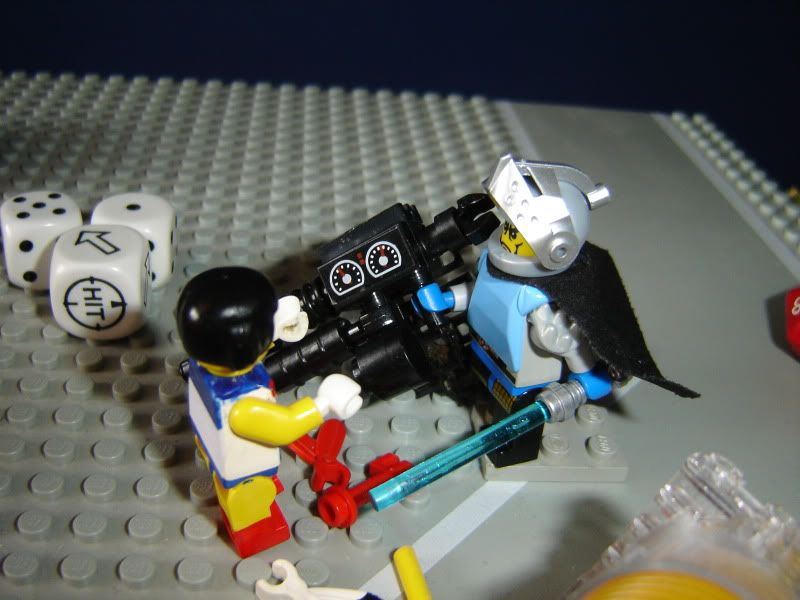 With predictable results.