Rekonstruktions ago, the Blokbot genus was thought to be extinct or at least a minor nuisance, but they have sekretly been mutating and evolving new forms in addition to their typical "6 two-by-two bricks in a vague minifigoid shape" form.
They're an interesting concept but I don't think I've seen any in battles yet. Also, if Rayhawk is interested in adding an image or two to the next version of the rulebook that showcases non-standard blokbot (or Brikfig, according to the 2020 and later versions, thanks copyright!
) designs, with some cleanup of course.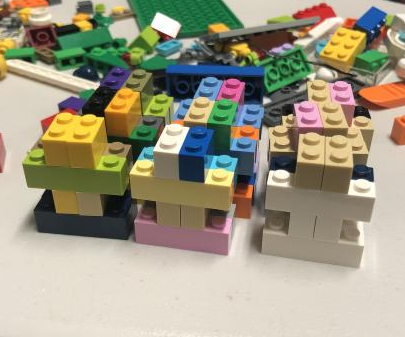 These ones are made of four 1x4 bricks and four 1x2 bricks each. This would give them an advantage when it comes to how Blokbot health is handled in the rules (each component is treated as 1 HP and a blokbot is considered destroyed if it no longer has connected parts), but who gives a shit because of the sixth most important rule (fudge everything you can get away with).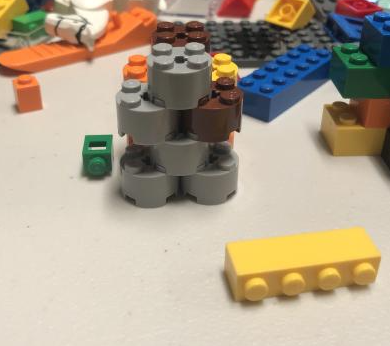 Two Cylindrbots, self explanatory.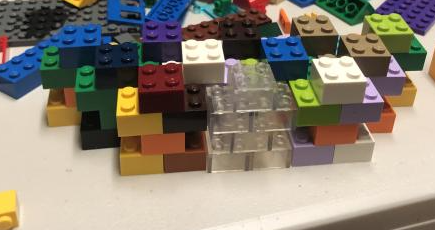 11 standard blokbots and 1 elusive Ghost Blokbot (which would take half damage from light based weapons such as lasers due to being transparent).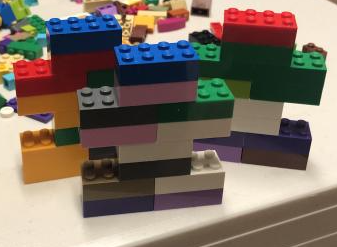 And finally, a trio of Giant Blokbots. Size 3 with thrice the size, damage needed per component, and ramming power. It's made up of 12 2x4s.
In total, this adds up to 33 unit inches worth of blokbots.