Though the TAV served admirably as a small-team carrier and in a gunfire support role, the Conglomerate of Salt Miners quickly realized that they needed a heavier troop carrier platform. After numerous hours of planning and construction, a new vehicle was created. Currently known only as the Conglomerate APC, this vehicle serves admirably in the areas it was meant to cover.
The Conglomerate APC, shown from the front with two Conglomerate soldiers for a size comparison.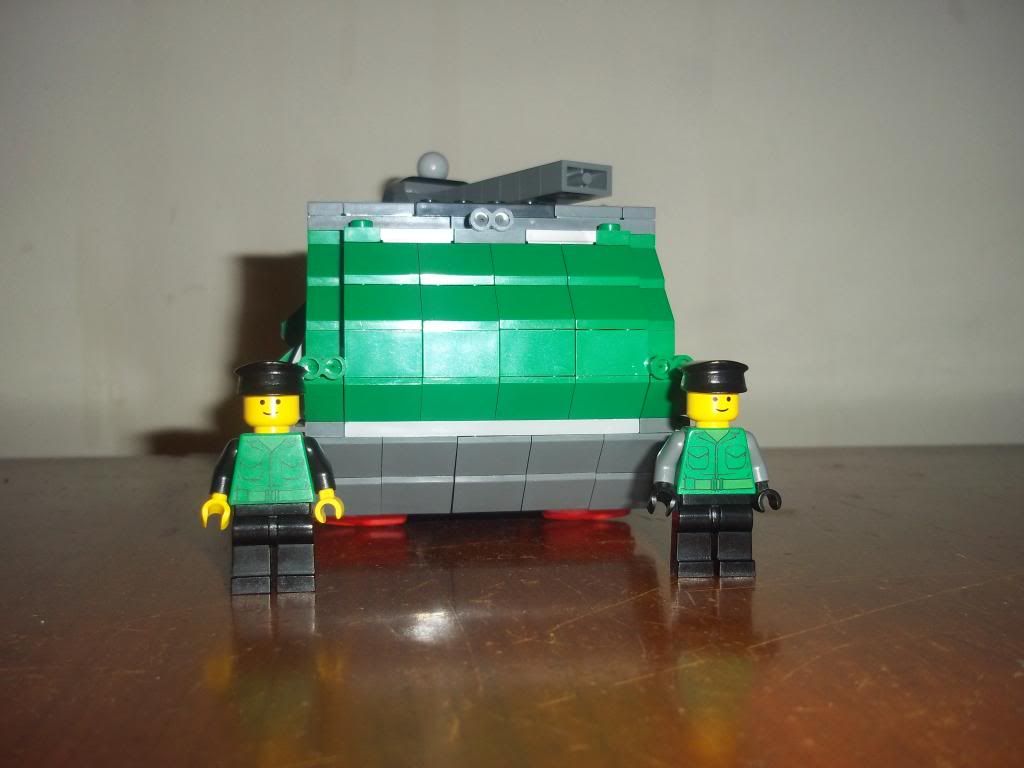 A side profile of the vehicle, displaying its distinctive red wheels.
Here's the back of the APC, with the rear hatch open. Troops can depart quickly via this hatch.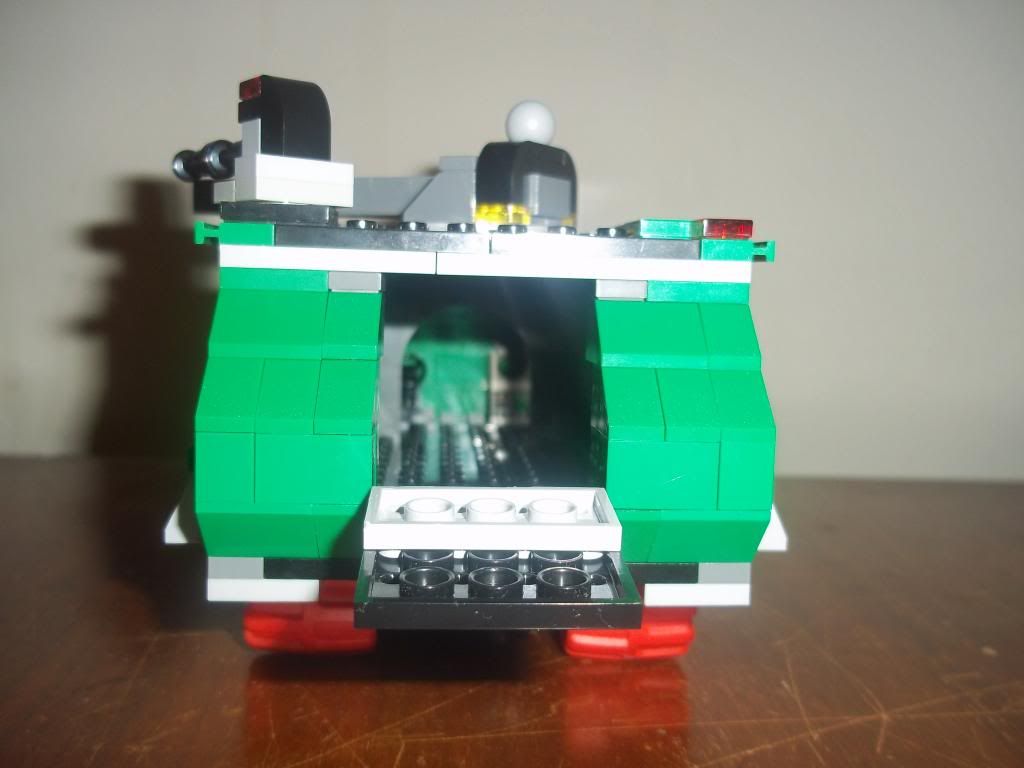 Though the primary purpose of the APC is to ferry soldiers to and across the battlefield, this design features two weapon systems. Because the Conglomerate of Salt Miners lacks heavily-armored vehicles, the Conglomerate APC is fitted with a tank gun to engage armored adversaries. In addition, a 7.62mm machine gun is mounted to ward off enemy infantry.
Here is an inside view of the APC. Though this model has a divider between the operators' controls and the carrying area, newer models have eschewed it in favor of extra carrying space. With the divider, a squad of eight soldiers and two operators can be comfortably carried inside. Without the divider, more troops or supplied can be mounted.
There are currently four Conglomerate APCs in the arsenal, with enough parts to create a fifth. They can come in many different colors!
This officer can feel at ease knowing that his convoy of Conglomerate APCs will lead his platoon to victory!