So, I've built a bit in the past couple of days to distract my self from cleaning my room. first up is a little truck I made. It has existed in fairly simple form for some time now and been through a couple battles, but I decided to was time to upgrade it and make it look a little prettier. So, here we are:
The B.E.S.E. Rocket Cart/Truck/Whatever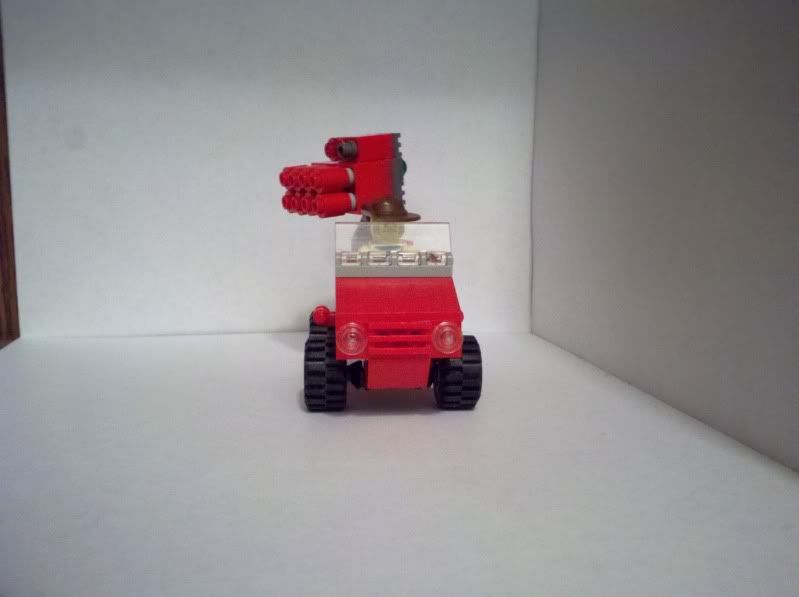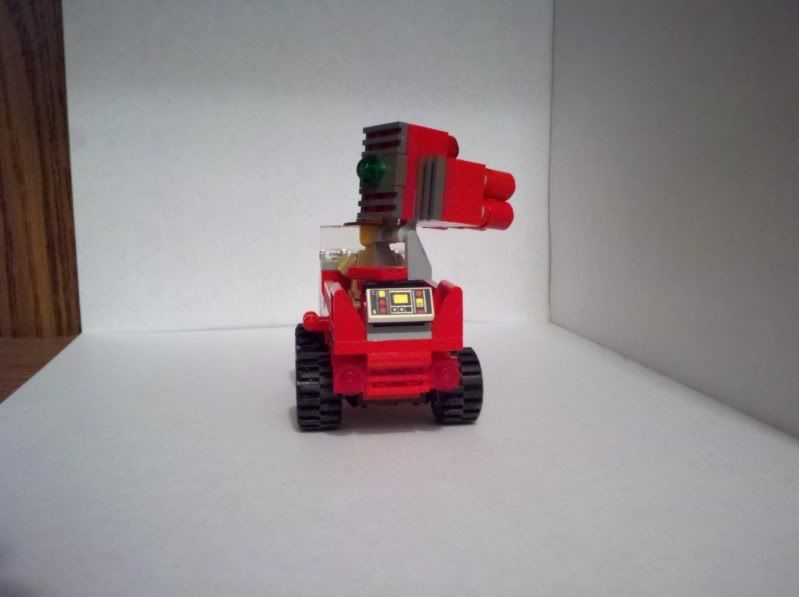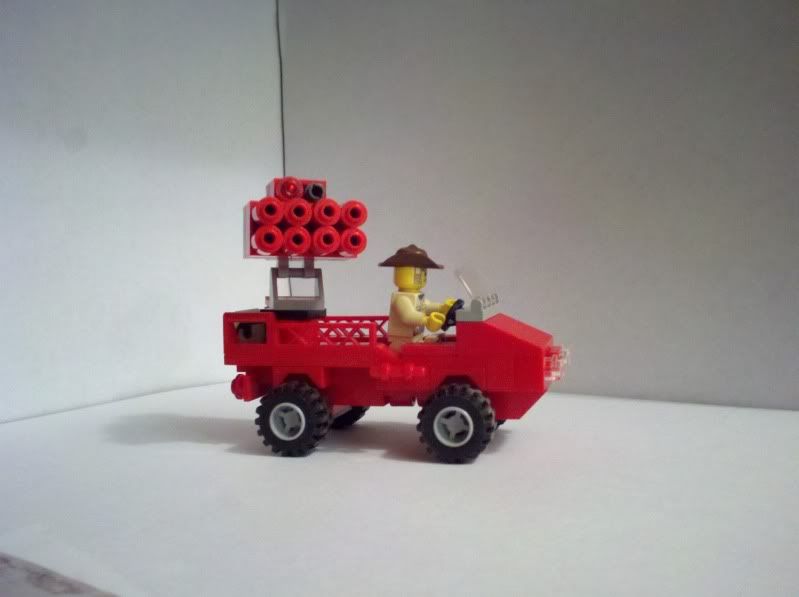 It has two 4-shot rocket pods on the turret, as well as a targeting laser and light machine gun(just in case). I think what I'll be doing with it fairly soon is replacing the wheel axles with a couple old red suspension axles I have in a bin some where. It's basically meant to be about the size/weight of a
Mule
, with a rocket pod set in the bed. It could be removed to have the truck function in other ways.
Next up is a new type of unit I've been working on: The Neckbeard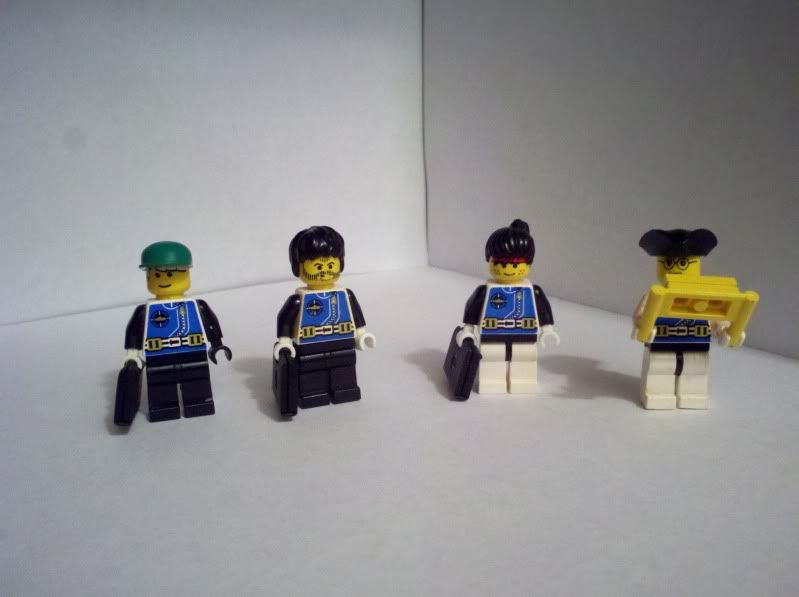 What I have so far is a squad of four. They're your generic computer savvy nerd. Their stats are: Move 4, Skill 1D4, Armor 3. The only equipment a Neckbeard can use is his Neckbeard Machine(laptop, computer, tablet, mobile phone, etc.), or random objects. Neckbeards, while they do often like weapons and violence, are too pussy to actually use real weapons. Also, they cannot wear armor unless Cosplaying or LARPing. The idea with them is that every time you have them take an action, before-hand, they roll a D-6.
On a one, they enter into a nerdebate with the closest unit. The topic can be whatever seems most appropriate. The nerdebate lasts for two rounds, and if the other unit is not a neckbeard, they are enthralled and incapable of moving/taking action until those two rounds are over, as the Neckbeard is. If the other unit is a Neckbeard, the nerdebate lasts for four rounds, and at the end, another D-6 is rolled. If the result is a 3-6, then they may end the nerdebate peacefully and continue as on as normal. On a 1-2, the nerdebate ends violently. A D-3 is rolled. If the result is a 1, they simply continue the nerdebate for another four rounds. If the result is a 2, they enter into a LARP battle. In a LARPer-on-LARPer nerd battle, the two opposing units take up LARP weapons and fight as normal. The skill for using a larp weapon is the same as a normal long sword, but the damage is treated as push. If any armor is donned, the players may enter their own Nerdebate to determine the effects. As soon as one Neckbeard hits the other, the nerdebate is re-engaged, though, this time, it is over whether that was a legal hit or not. It is always assumed that LARP gear is readily available.
On a two, the Neckbeard begins Trolling any unit within 20 inches via the use of S/H/IT's Neckbeard Machine. If there are no enemy units within range, an friendly unit must be chosen. The Neckbeard rolls S/H/IT's skill against target unit's skill. At the prospect of getting lulz, the Neckbeard's skill increases to a D6. If the Neckbeard wins, the chosen unit is Trolled for the next two rounds. While Trolled, the chosen unit must, at the beginning of its player's turn, immediately begin attacking the closest unit violently. This takes place before the normal movement and action phases.
On a three, they begin Cosplaying. While Cosplaying, they can be given any armor or weapon(s) that seem appropriate for whatever character you think they might want to be portrayed. The stats of equipment and any stat increases of the minifigs themselves are left up to a nerdebate between the players. Cosplaying lasts for two rounds, after which the Neckbeard returns to normal.
On a four, the Neckbeard begins Cosplaying, but he or she(not that they don't all look like trolls anyway) may drag up to two minifigs within twelve inches into it. These minifigs may be allied or enemy units of any type, and are modified based upon the owners wishes. Once again, the effects of this are decided by the players' nerdebate. Minifigs that are enemy minifigs do not become friendly to the original Neckbeard or any other character, unless the Neckbeard's player has won a relevant nerdebate.
On a five, the Neckbeard enters LARP mode for two rounds. During this, he wields his LARP weapon(s), which are explained in the paragraph about Nerdebates. The LARPing Neckbeard must now engage in combat with the closest enemy unit OR, if the second option is closer than any enemy, closest LARPer. LARPing Neckbeards prioritize fighting other LARPers first. If the LARPing Neckbeard interrupts a nerdebate LARP, they become part of the nerdebate cycle. If they are hit by an enemy unit and not killed, they begin a nerdebate with the enemy, as described above.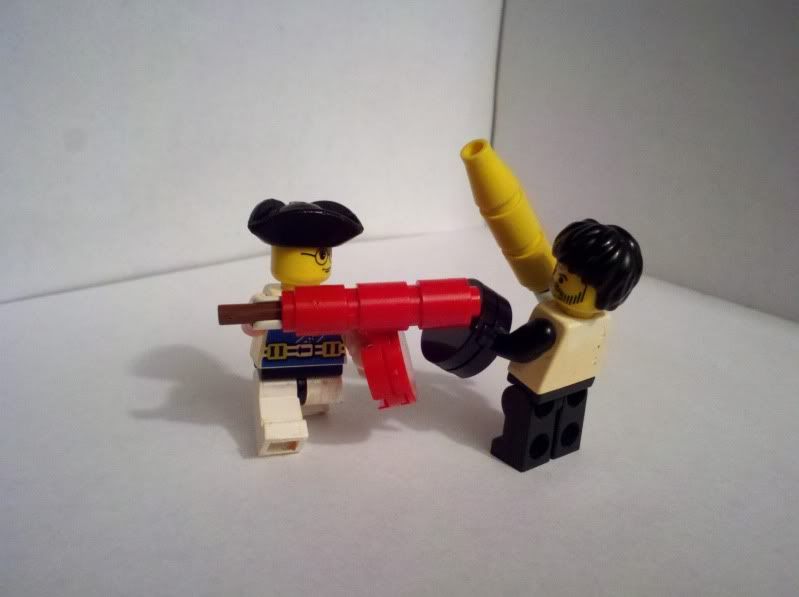 ON A SIX, the Neckbeard actually does something useful technologically. This can be hacking enemy machinery, googling weaknesses, or setting up their Neckbeard Machine as a remote access point to a machine for any pilot or other minifigs. If the last option occurs, twos and sixes must be re-rolled for two turns, after which they reclaim their Neckbeard Machine on the grounds that they have important things to do. Otherwise, the chosen effect occurs automatically, as the odds of a Neckbeard doing something useful are so astronomical that you might as well just let it happen, because it probably won't happen again. The only exception to this is if another player challenges the plausibility of the action, at which junction you may enter into a nerdebate with them over whether you can or cannot do such a thing.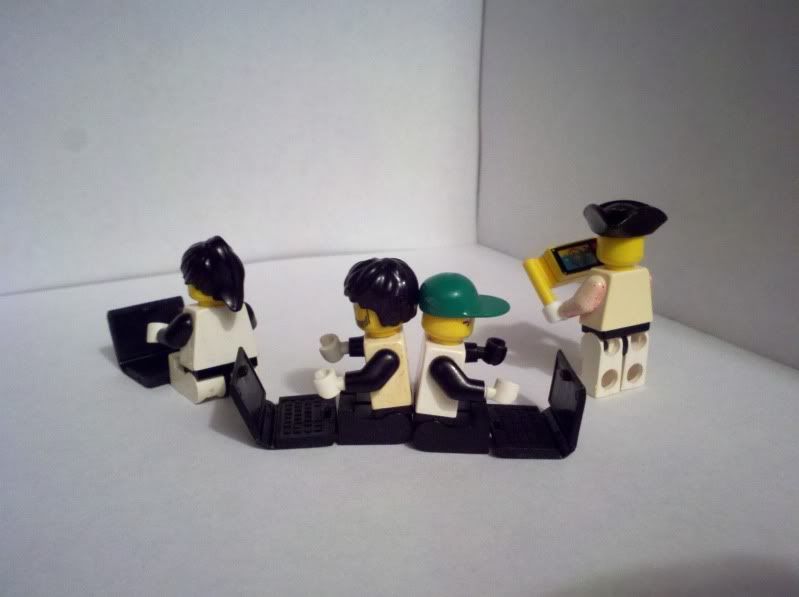 Well, that's it for now. Waddaya think, Brikwars?