For a long time I had these
4+ figs
flying around and thought about a way, to use them somehow in Brikwars, so I tried to write a background story for them. However, these figs are hard to customize due to the lack of playability of them.
Background:
The
Autonomous Republic of Transsrbija
is a quite small nation, that controls one single star system, mostly being inhabitated by these giants. According to their culture, "giants" live in a constant state state of artificial peace and pedestrianism, where everyone is forced to do everyday jobs like being a policeman, firefighter or mechanic. Intolerant as they are, they even forces the ordinary minifig populatiuon to do the same.
Overwatch:
Here we have the main ground forces, with a 5 man squad, armed with rifles and an autocannon and a 3 man close quarter squad with heavy pistols and chainswords. The elite soldier in orange wields a mighty plasma gun and even has the authority to wield an
OTC
, that is a pretty scarce item in Transsrbija.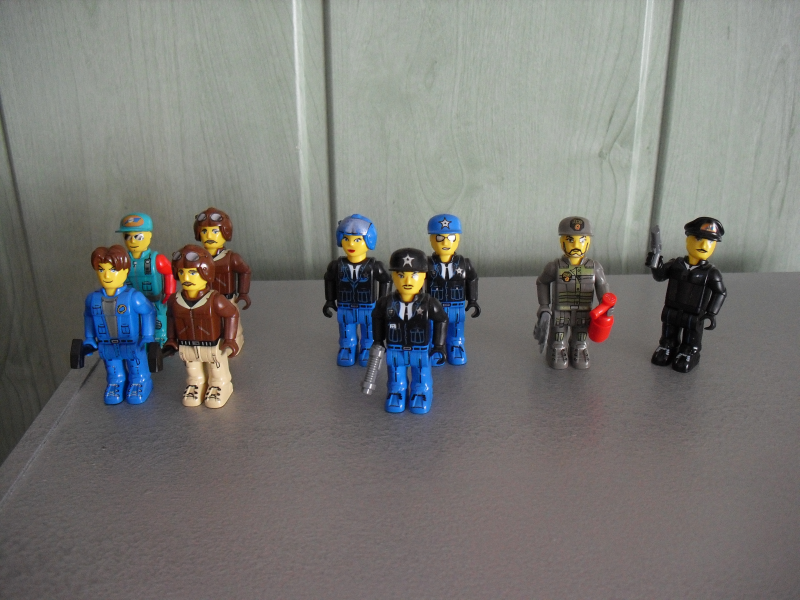 Support infantry includes
drivers and mechanics
(tho I lack any vehicles right now),
local law enforcement patrols
, in order to keep "peace" inside the cities, a
medic
with a circular bonesaw and stimpaks and one of the dreaded
Kommisars
.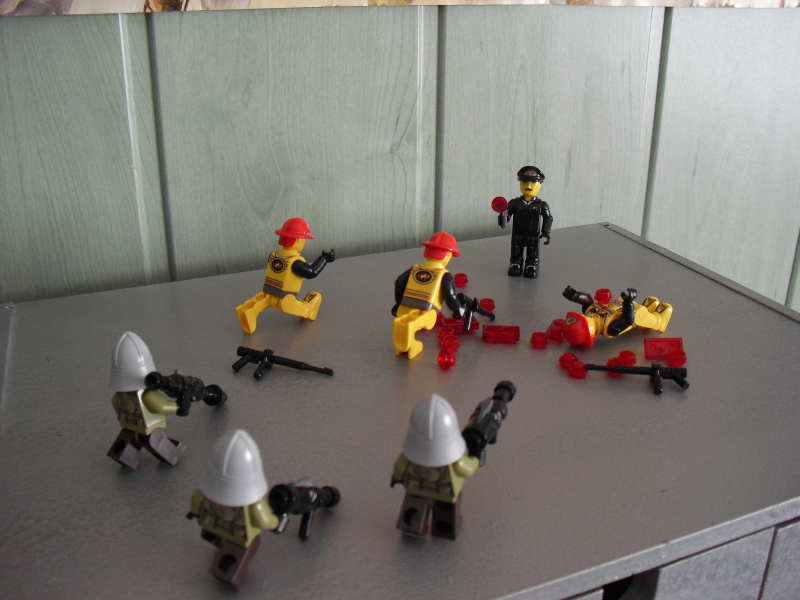 Kommisars
are probably the most brutal individuals in the Transsrbijan army, as they are notorous for having shot more of their own men than enemy soldiers, in order to keep up the already low morale of the army.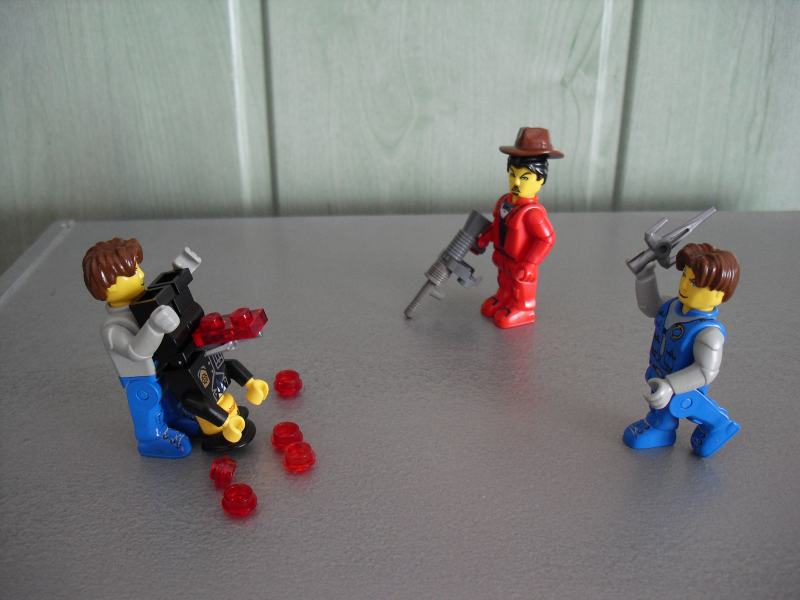 However, one man has had it with the anorakism of the local authourities and established a local branch of the Space Mafia to spread as much chaos and disarray in that small nation as possible. Before you stands
"Al Strapone"
accompained by his trusty fellows
Igor
(the strong dude) and Boris (who's quite good with knifes).