Suggested listening:
https://www.youtube.com/watch?v=FyNTgDHFAGs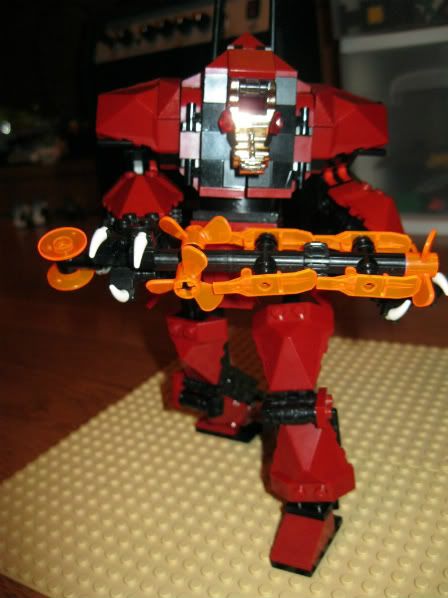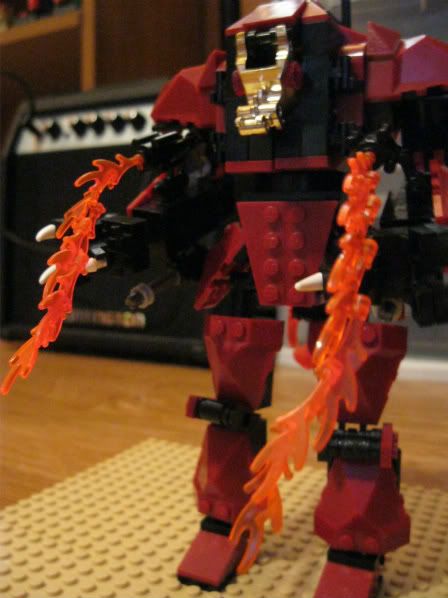 For many years, the pinnacle of the Crimson Dawn was their flame-throwing,
OTC
-wielding mech, the DRAGON (Deadly Robot Armor Glory Our Nation). However, after completing a campaign in the Koryo System, Crimson Dawn engineers decided that it was time for a few upgrades: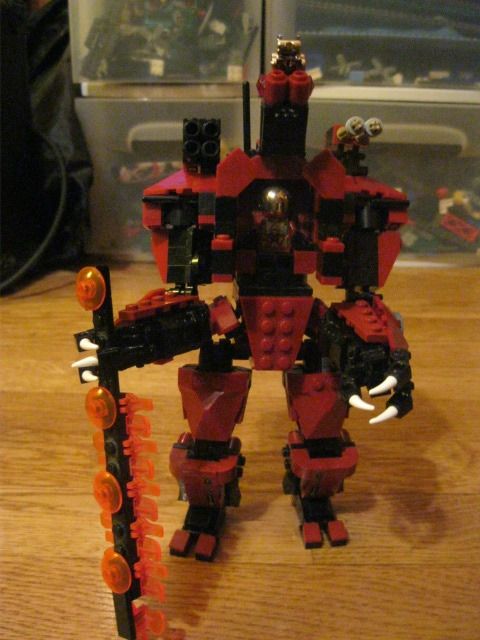 Thus the DRAGO (Dragon Rampage Armor GO) was born.
The biggest improvement is stronger, better armored limbs. Although this means there is some loss in range of motion, it's still quite pose able. The claws are also sturdier and better able to grip things.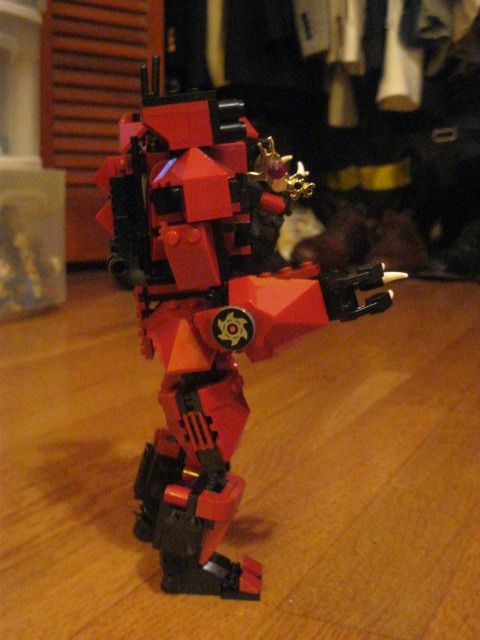 The calves now feature boosters to help offset the added armor weight.
The back has also been improved with better armor and an upgraded engine.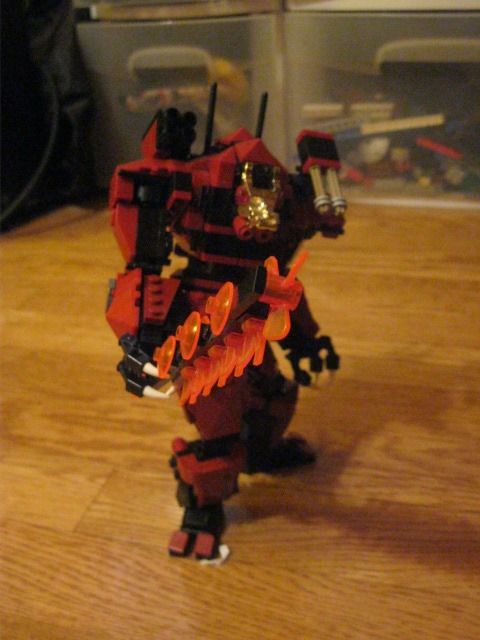 In addition to shoulder a mounted rocket launcher and chainguns, the DRAGO wields a massive 7"
OTC
, capable of carving through pretty much anything.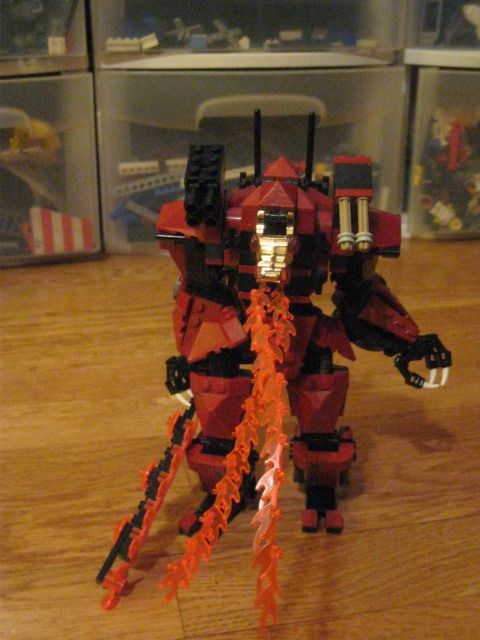 The DRAGO still has it's flamethrowers as well. Burnination motherfuckers!