Suggested Listening:
https://www.youtube.com/watch?v=XLZKtlGloqk
Sick of governmental tyranny and the evils of socialized healthcare, a group of true patriots broke away from the United Systems Alliance to form the
FREEDOM SYSTEMS OF MURICA.
They love Freedom and Democracy, and are eager to share it with everyone by blowing them up and taking them over. Other core Murican values are God, Guns, Bacon, Beer and Mindless Consumerism.
Infantry
This is the standard FSM GI, equipped with ballistic armor and an assault rifle
GIs equipped with assault rifles, shotguns and SMGs. The ones with striped helmets and suitcases are medics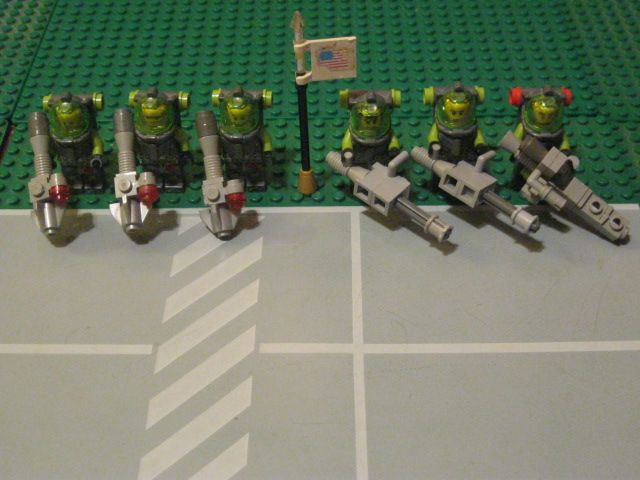 Powersuit troopers are more heavily armored and carry bigger guns, such as rocket launchers, miniguns and gauss rifles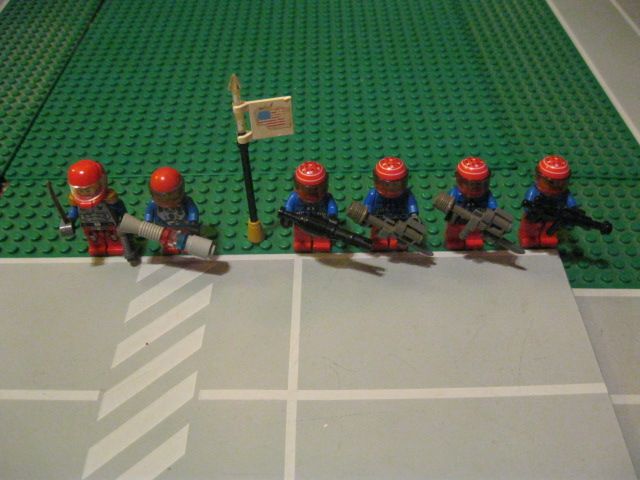 The Marines are trained for ship to ship combat, but are happy to fight the enemies of democracy in any environment. They carry a wider variety of weapons than Army GIs. The officer on the left has a sword and pistol, and the soldiers next to him carry a laser rifle, a shotgun, assault carbines and a battle rifle.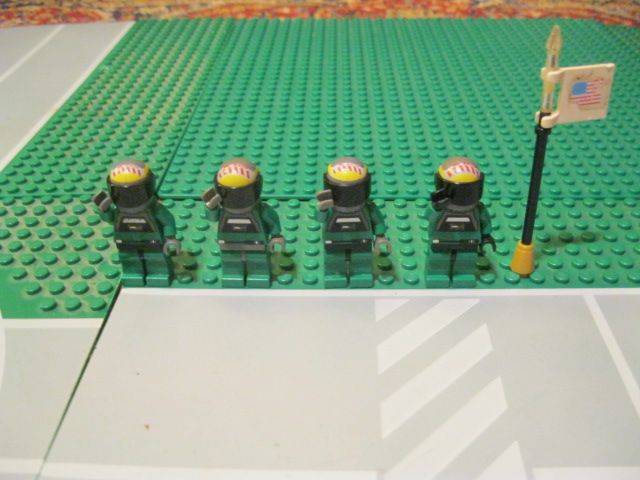 The pilots of the FSM Air Force.
Special forces and Heroes
The Airborne Division consists of jetpack troopers, in this case armed with assault carbines. Since jetpacks are noisy anyways and they can't sneak around, they paint their armor to be as patriotic as possible.
The Alpha Force are the best that the FSM has to offer. They tend to operate in 4 man squads: A Close Combat Specialist, armed with a buzzsaw and some kind of close quarters weapon such as a flamer or flechette gun, someone with an assault rifle, a gunner with an LMG, and a marksman armed with a high powered sniper rifle and a claymore mine.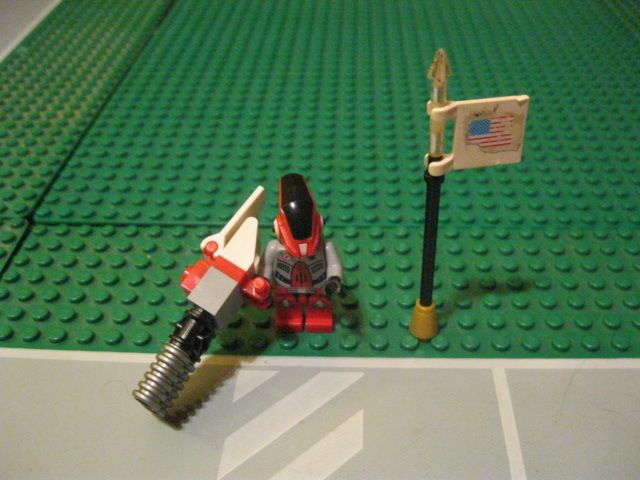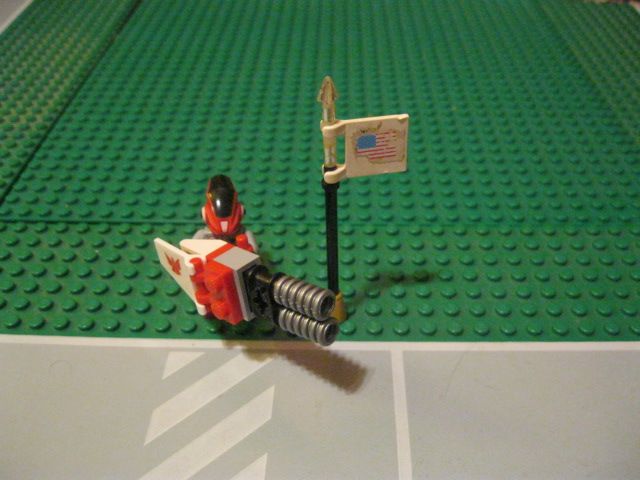 The X-8 Combat Robot carries heavier weapons such as this double-barreled railgun.
One of the most senior officers is Captain Murica. He often tries to order his commanders around, even if they technically outrank him.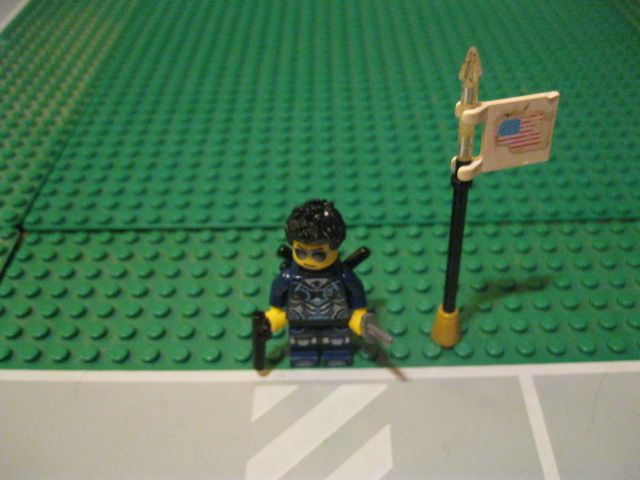 Special Agent Johnny Dangerzone can give any alcoholic, womanizing spy a run for their money.
Vice President Colbert, seen here with his Red White and Blue Novasword and his .44 Magnum, Sweetness.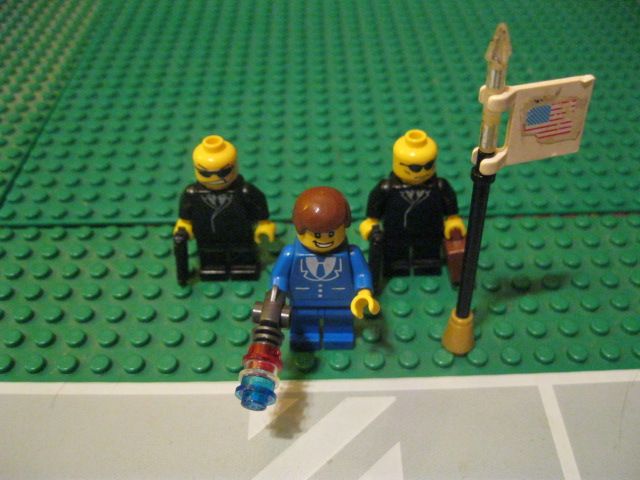 President Ronald Raygun, flanked by two Secret Service agents.
Vehicles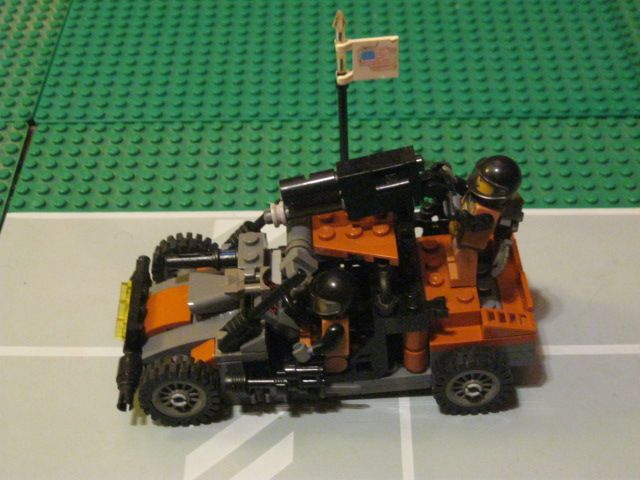 The Roadrunner assault buggy is a light attack vehicle used by special forces. Equipped for speed rather than durability, it still packs a punch. The passenger controls a .50 cal machine gun, while the gunner behind operates a combination gatling gun and grenade launcher. There are also plenty of spots to stow equipment.
The rhino, by contrast, is much more heavily armored. The reinforced frame allows it to bust through walls like the Kool-Aid man. Its armaments are a dual gatling gun and a quad-barreled laser turret.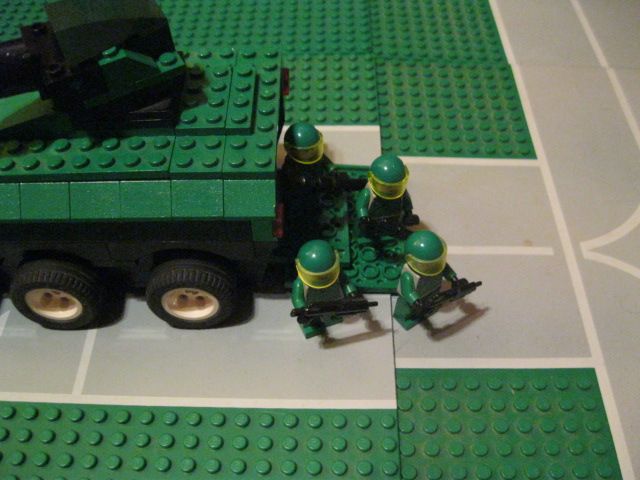 The Wolverine Mark V is the APC of the FSM. It's equipped with a plow in front, and is armed with a laser cannon, gatling guns and grenade launchers.
In addition to the driver and gunner, it can carry about 8 GIs.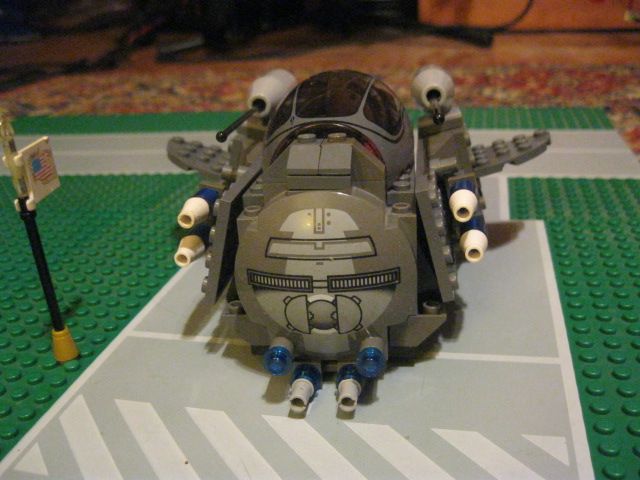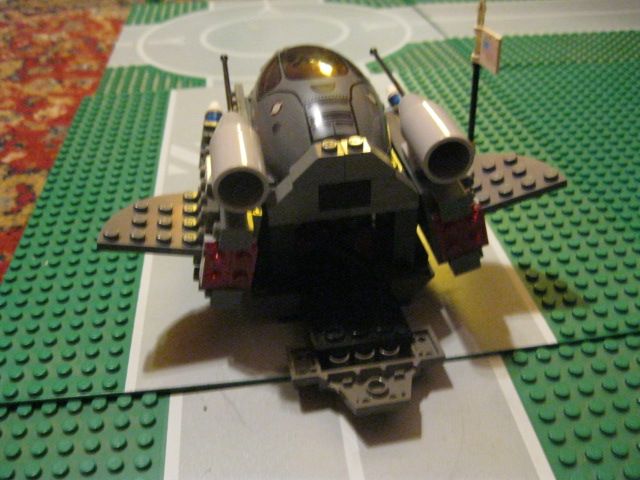 The Minnow boarding shuttle is used by the Marines for short distances to attack enemy ships. It's equipped with 4 rockets and a pair of lasers.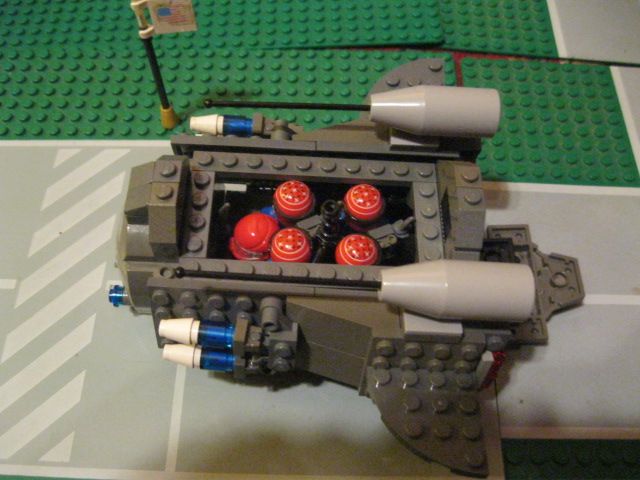 The Minnow can cram about 5 marines.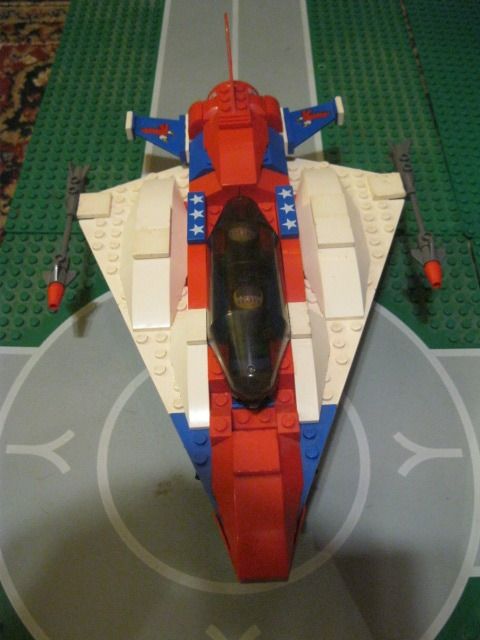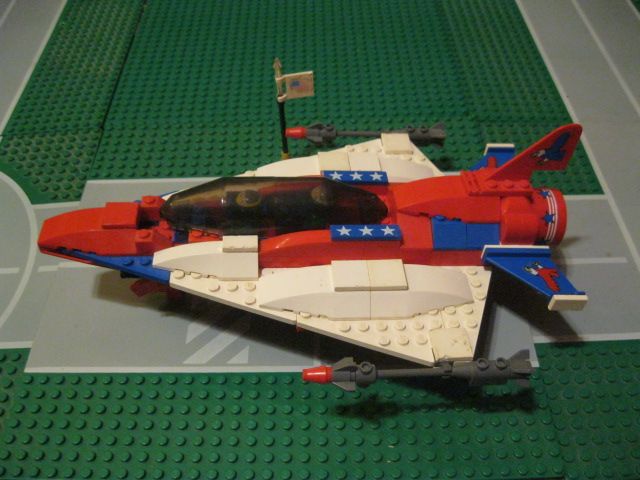 The F-50 Egret is the main fighter of the FSM Air Force. It has a pilot and a weapons specialist.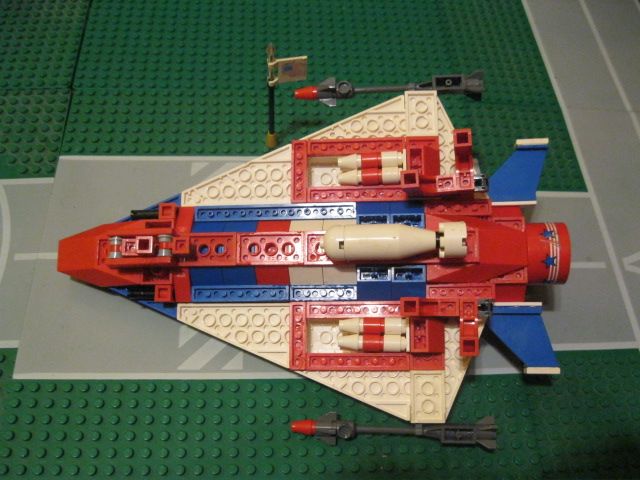 Its armaments are a pair of .50 caliber machine guns, 2 sidewinder missiles, 8 rockets and a large bomb.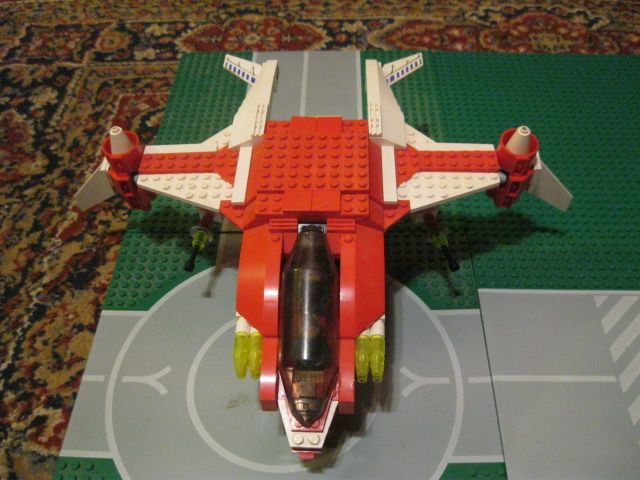 The Condor is a VTOL gunship.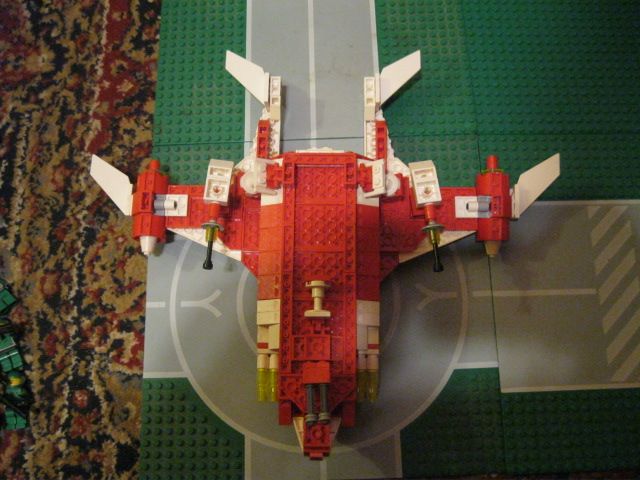 Its equipped with gatling guns, laser canons and 8 rockets. It also has retractable landing gear.
It can also fit a squad of 5 airborne commandos.
The
FREEDOM SYSTEMS OF MURICA
, spreading democracy through superior firepower.