Heya, here's few of the newest sets of medieval factions TLG has made. And these should not be too expensive when ordered from bricklink, normal footsoldiers are around 2,5€.
You should propably decide which fellows to collect, and then place some orders and see where you want to go from there.
Kingdoms Factions
Lion Knights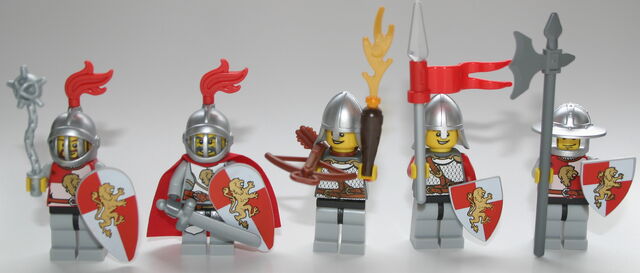 Dragon Knights
Castle Factions
Red Dragon Knights
Crown Knights(Lion)
You can contact me via PM if you want further assistance.