T
he United Empires of Esduin (UEE) is a large continent on Medivo to the Northeast of Northeros, several hundred miles off the coast of the Evergreen Woods. Esduin is divided into two equal territories, two brother/sister kingdoms, the North and the South. Both sides are led by two sibling monarchs, Queen Asmelda of the North, and King Lucas of the South.
While each half is different in their own perspectives, Esduin itself consists of a mix of elf and human minifigs. They are, overall, a prominent mix of peaches(elves) and yellows(humans). However, North Esduin primarily consists of elves, and South Esduin of humans. While most outside factions disapprove of such atrocities such as sharing the same bloodlines as peaches, Esduin embraces it. In fact, they look at most outside factions as crude, barbaric, and just plain illiterate.
The North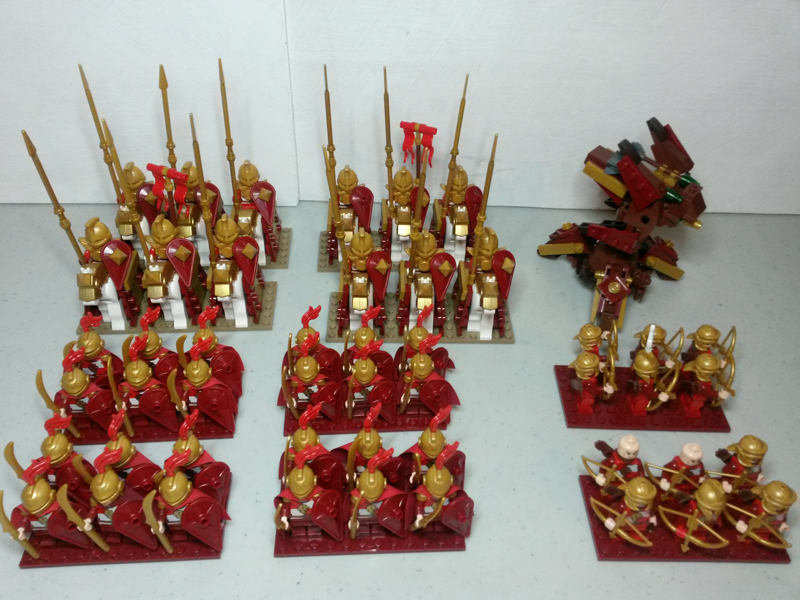 The North prides themselves in their elite military and pompous wealth. Its people are deathly loyal to their Queen Asmalda, affectionately naming her "Her Majesty" rather than calling her by name. They are proud of their predominately elven lineage but are however more industrialized than their southern cousins overseas. The magikal arts are no stranger to most kinds of elves, and North Esduin is no exception. Mages and their greater counterparts, the "Divine Klerics" wield powers that are said to be able to level entire mountain ranges. Whether that is true or not, the North gleefully uses its magikal attributes on siege weaponry and the like.
Infantry:
The backbone of North Esduin's holy forces. The Paladins.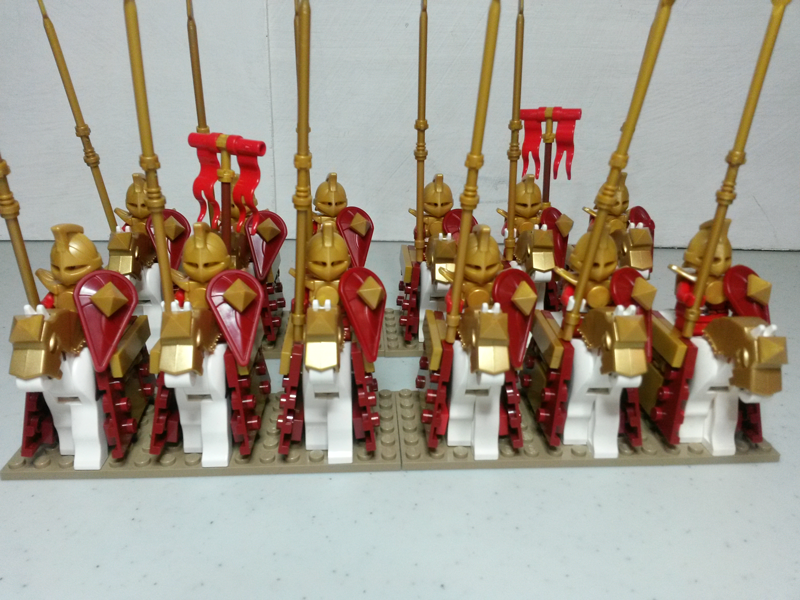 North Esduin's heavy cavalry, the Stormriders.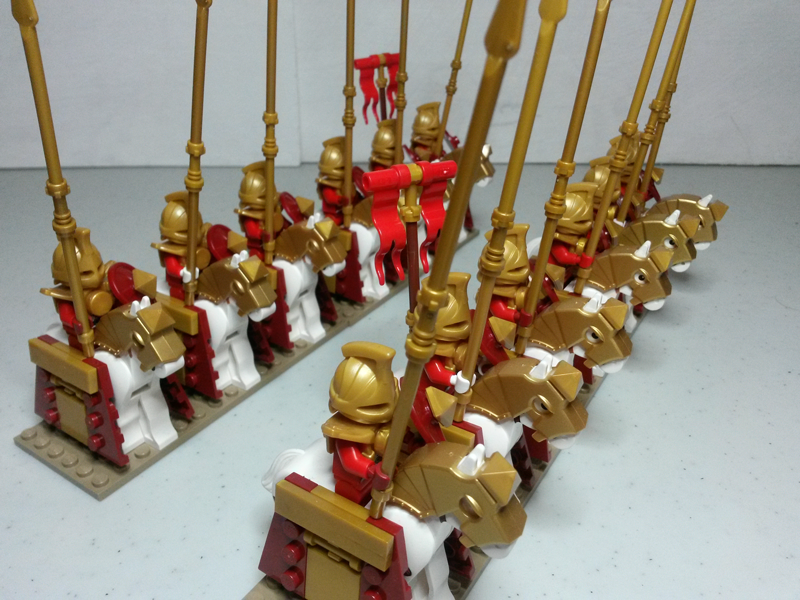 North Esduin prides itself in having the truest cavalry in the United Empires, and few would disagree.
The Pacifiers, North Esduin's main ranged infantry. Their bows are said to be enchanted with specific spells to ehance the elves' already superior aim.
Siege Weaponry: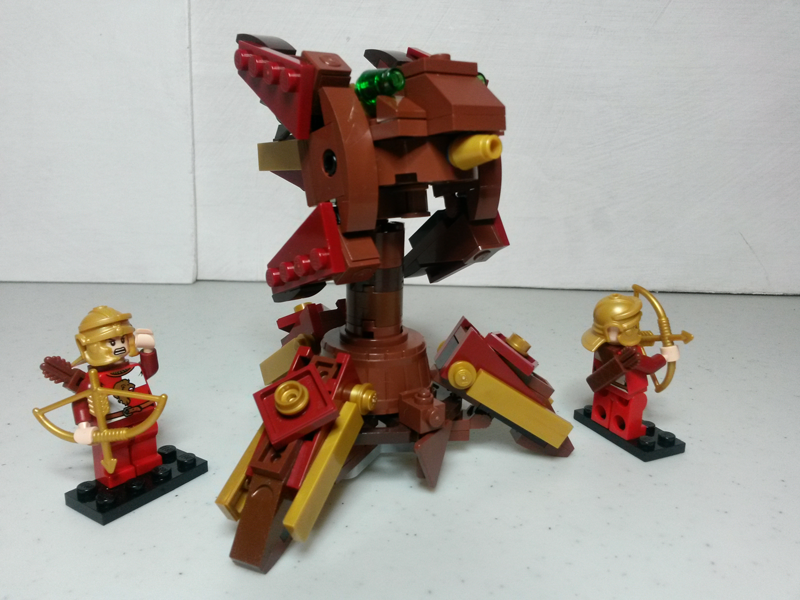 The Sentinel. This stationary ballista is primarily used in defensive situations but can also be quickly and easily set-up while on the offensive. This ballista fires two separate minifig-sized bolts, each magik'd to deal extra damage on infantry and structures alike.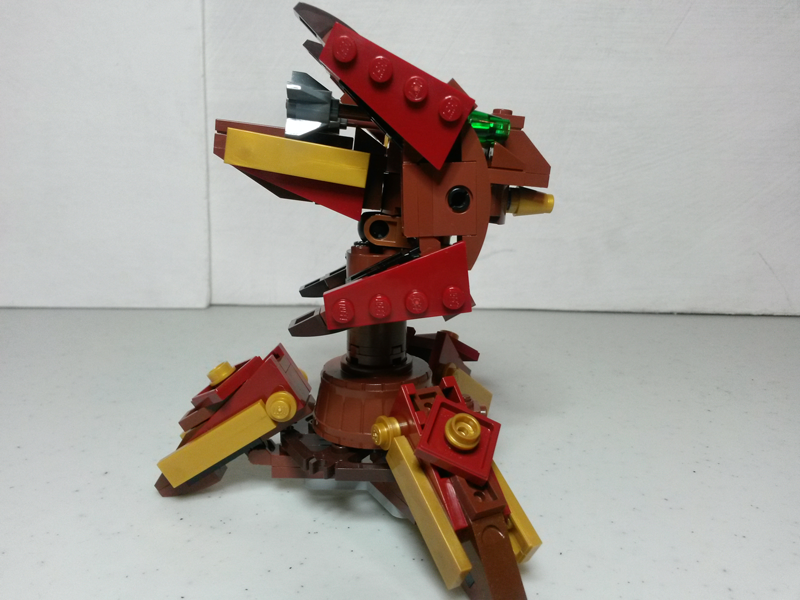 Heroes/Minifigs of Interest: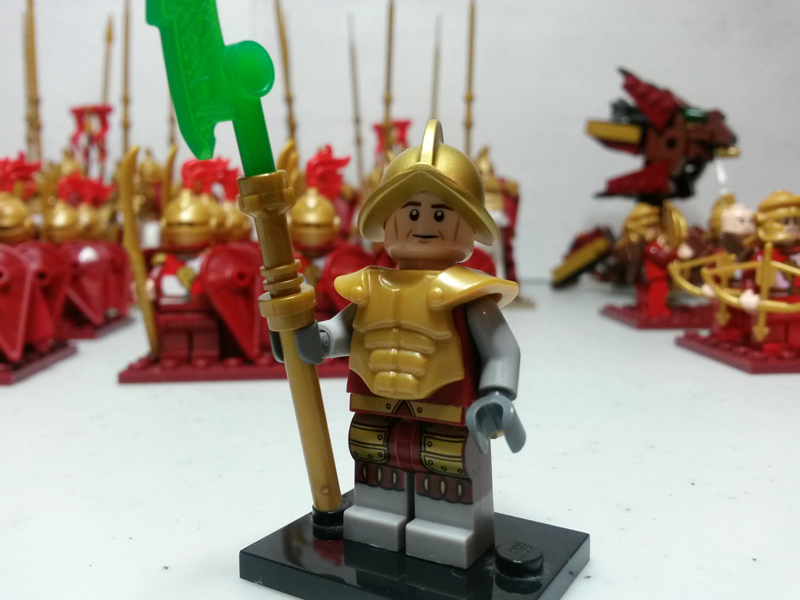 Colonel Enran Ajora, an accomplished military leader of North Esduin who now serves as a most trusted leader
Her Majesty's
guard. Enran is equiped with a spear of strangely opaque
GT
.
Norren Annundir. A nobleman and one of Queen Asmelda's esteemed advisers, Norren oversees much of North Esduin's trade, military spending, and handles much of the ins and outs of the territory's treasury.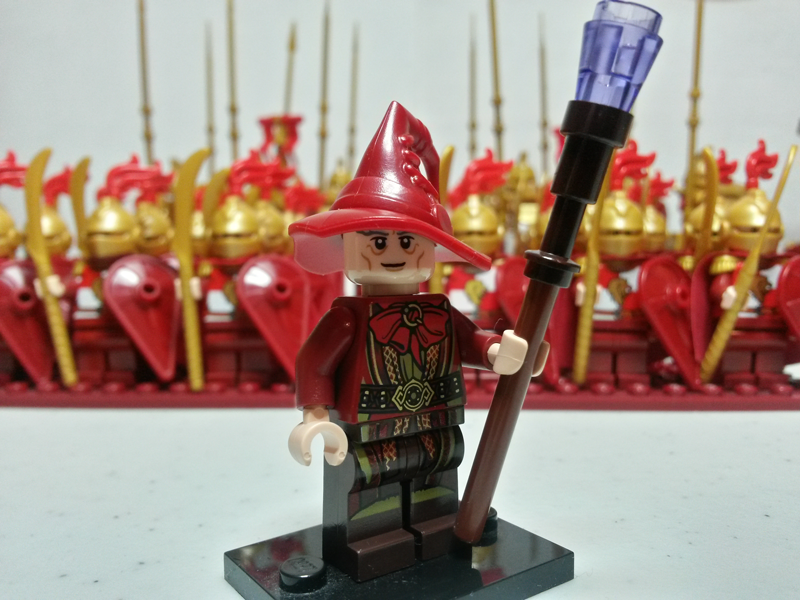 Oathur the Sage. Acting as another adviser as well as a member of the Holy Klerics, Oathur experiments with an unstable shard of
PT
, often claiming that it is one of the most powerful transparent colors in existence. Most think he's just off his rocker.
Queen Asmelda,
Her Majesty
herself. Asmelda is the older sister to King Lucas, ruling over her half of Esduin with grace. Motherly by nature and protective of her people, the queen does not take lightly to even the emptiest of threats. She's the type to smile pleasantly in the face of her enemies while running them through.
Group shot.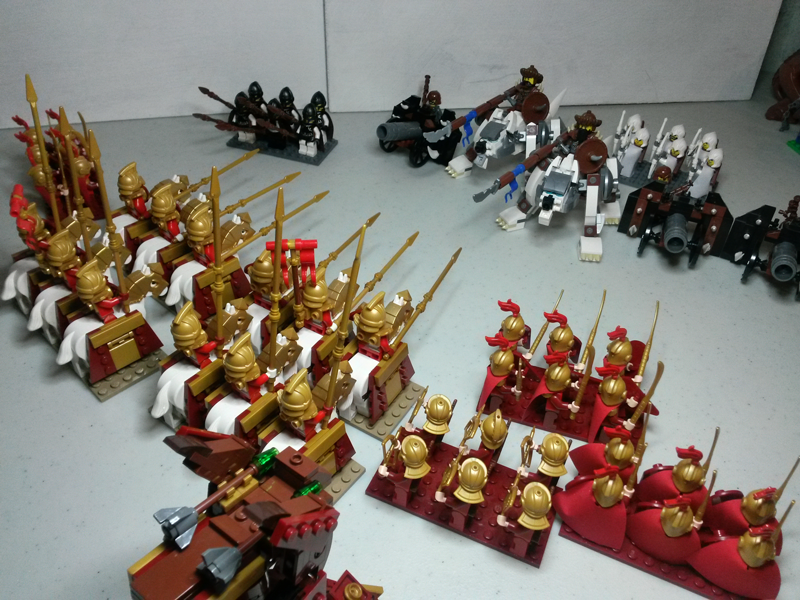 North Esduin is ready to wipe out any opposing force that dare rises against them. No ragtag band of brutes would ever stand a chance...