Hey All,
So I finally graduated from college and so you can expect to start seeing more content from me again. One of my first LEGO projects is going to be to get this massive hoard-o-brick somewhat sorted and to re-vamp all of my Brikwars armies.
Here's the first one, additional forces to follow.
The Akkadian Empire
This is the Akkadian Empire, probably what I'm best known for, and have been playing with it the longest. The name stems from Natalya's Assyrians: the most badass faction at the time, and the storyline has developed somewhat over the years. They are intended to be a very small empire that nevertheless wields great power through such things as tactical brilliance, scientific superiority, and the collection of various OP as fuck artifacts and etc. This makes them an excellent force in terms of driving the QOP story-arc, but a pretty shitty army to play v.s. actual people, since a lot of the shit they use is in-story is drastically unfair and game-breaking and that's no fun for opponents unless it's involved in a scenario where it's just assumed that Akkadia is OP and all you have to do is stop them.
There are a number of Brikwarriors now with akkadian armies, so this one get's to have a special name: The Uber-Kaiser's Fist (The Akkadian Army Refuses to aknowledge the peace talks perpetrated by lesser, cowardly empires, and for them the Third Alliance - United Nations war still rages on.)
I haven't built much that's new for Akkadia just yet; in fact I've mostly just down-sized it to a more reasonable size for an actual Brikwars game. A few things have been added, and many have been taken away. Hopefully; resulting in a more professional, private military sort of look, rather than the hoard-like appearance they usually seem to have.
Here we have the basic foot soldiers of Akkadia; Armed with Blast-pistols and OTC's from Krysto; these guys are basically just space marines from W40K.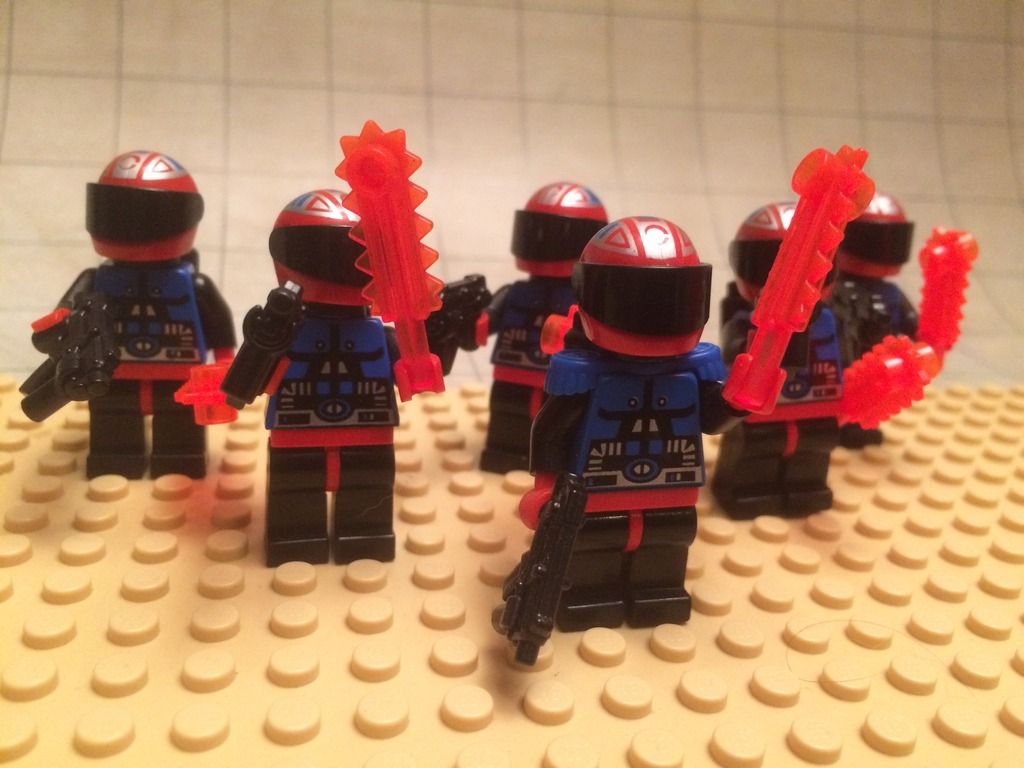 Here we have the close combat variants of the foot soldiers; armed with Jetpacks and TWO OTC's from Krysto. These are basically just Assault marines from W40K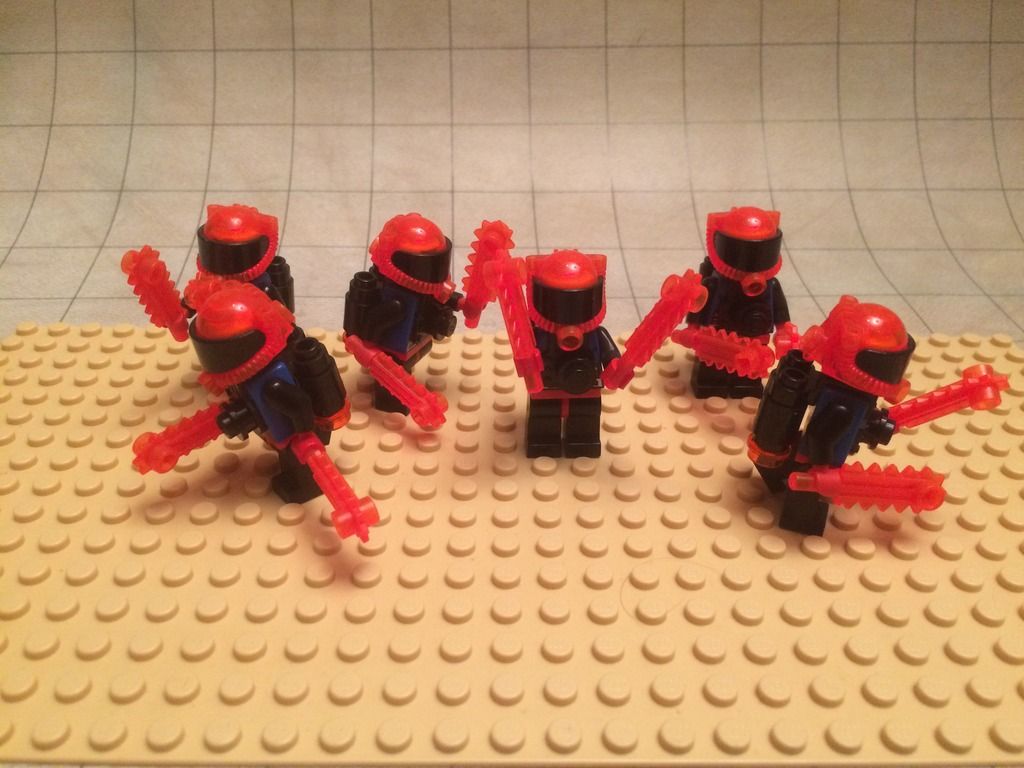 Next up are the heavy weapons/specialists. Sniper, Heavy Flamer, Heavy Bolter, Flag Bearer, and two basic marines to round out the squad.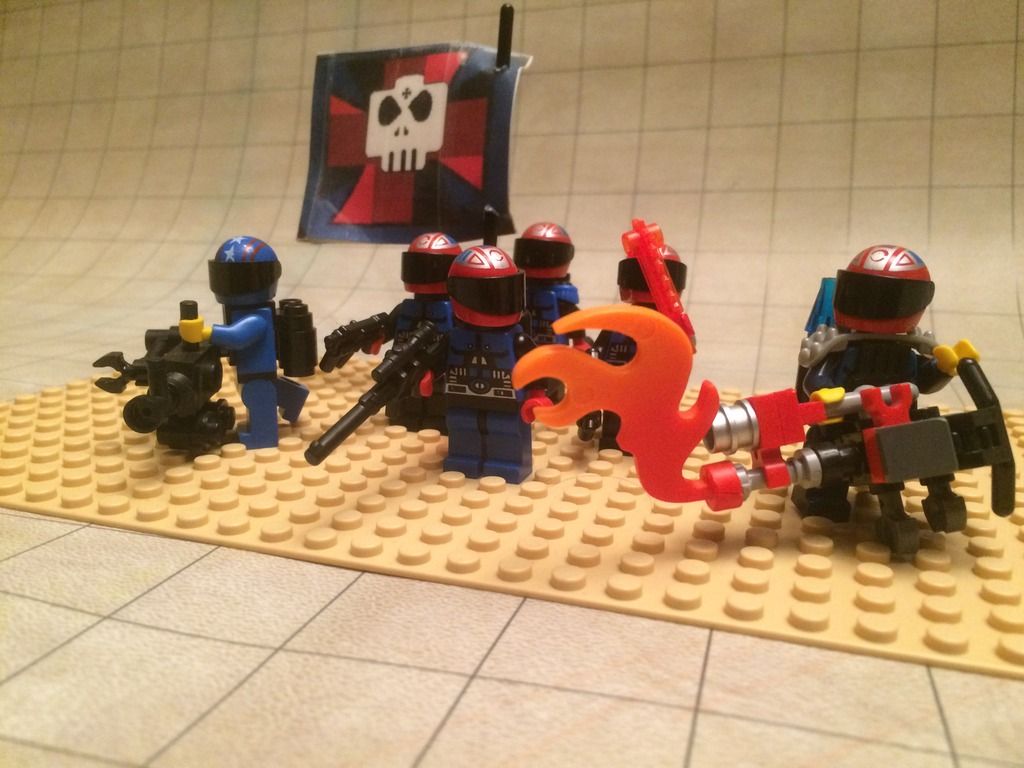 I picked up some My Little penises figurines recently; the general idea being that Piltogg has tricked them into becoming allies of Akkadia, who intends to use their magic as a fuel source for Magical machines. I'm thinking it would make for a nice game mechanic if you could decomission some "unbeatable" Akkadian tech by assasinating the pwnies who are powering it.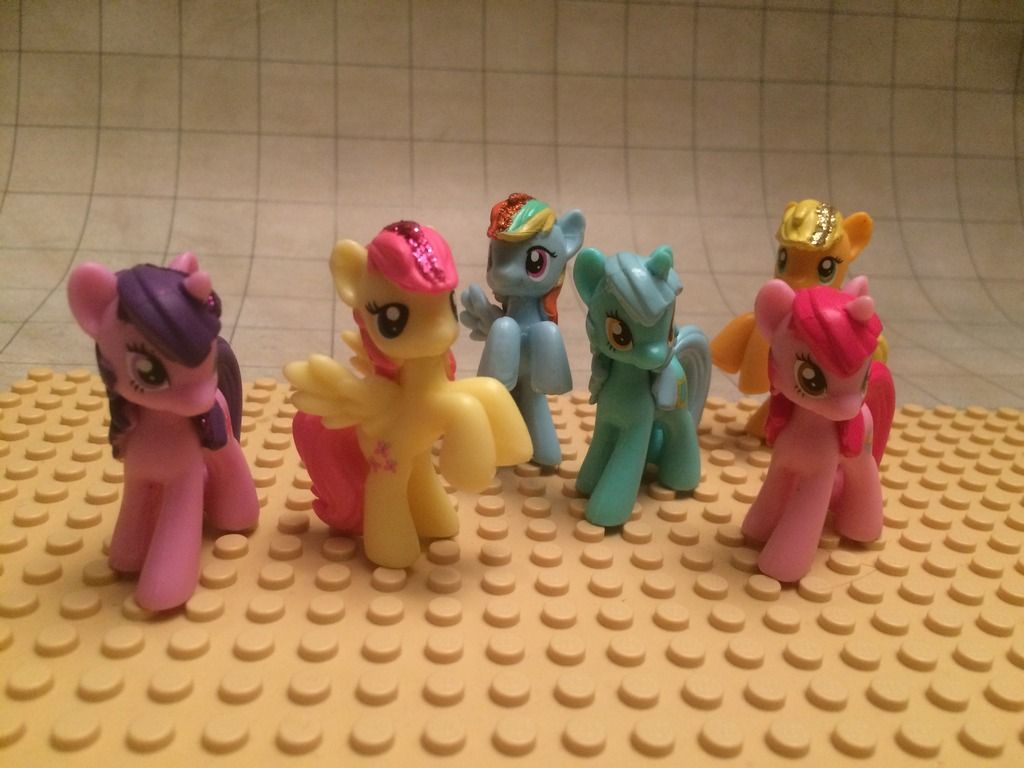 Additionally, future Akkadian battles will involve taking slaves along with, for things like manual labor, forced sexual favors/motivation for Akkadian gaurdsmen, and as scouting/redshirting units.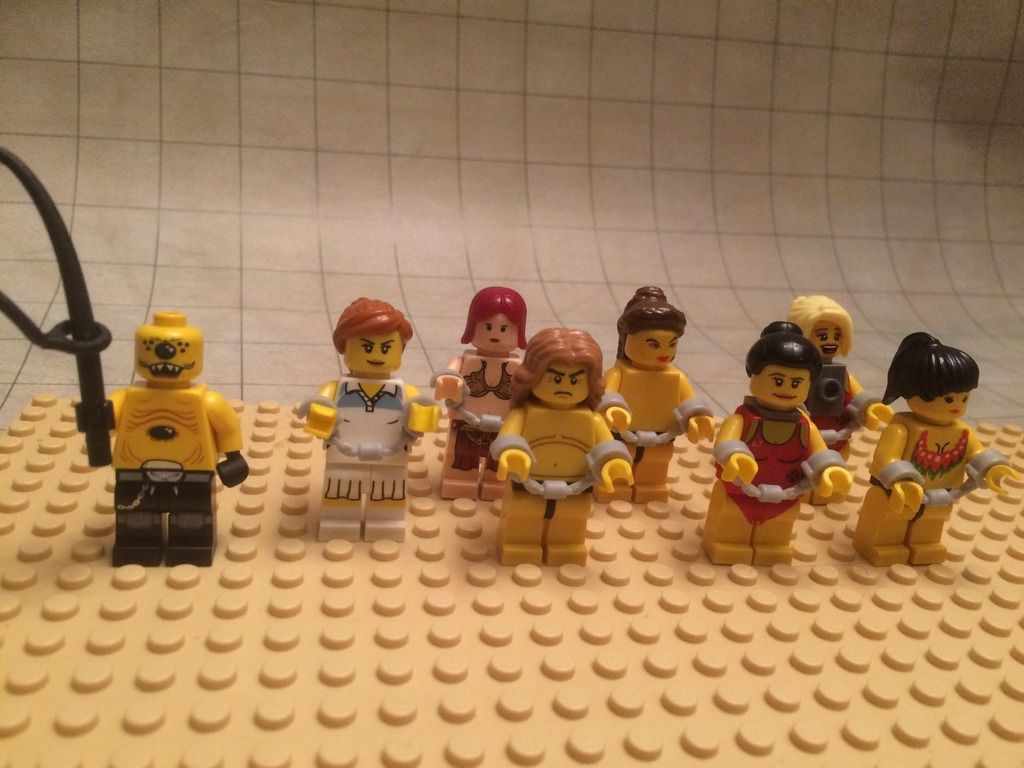 Fanatical Space-Nazis from around the Brikverse have floked to Piltogg's side in recent years for a chance at establishing the Fourth Reich. These guys are the best of the best out of all those fanatics, and are allowed to travel with the Akkadian Army. All other Space Piltogg units act independently and are generally lead by some ego-maniac cultist like guy or another who's objectives only loosely align with the Akkadian empire's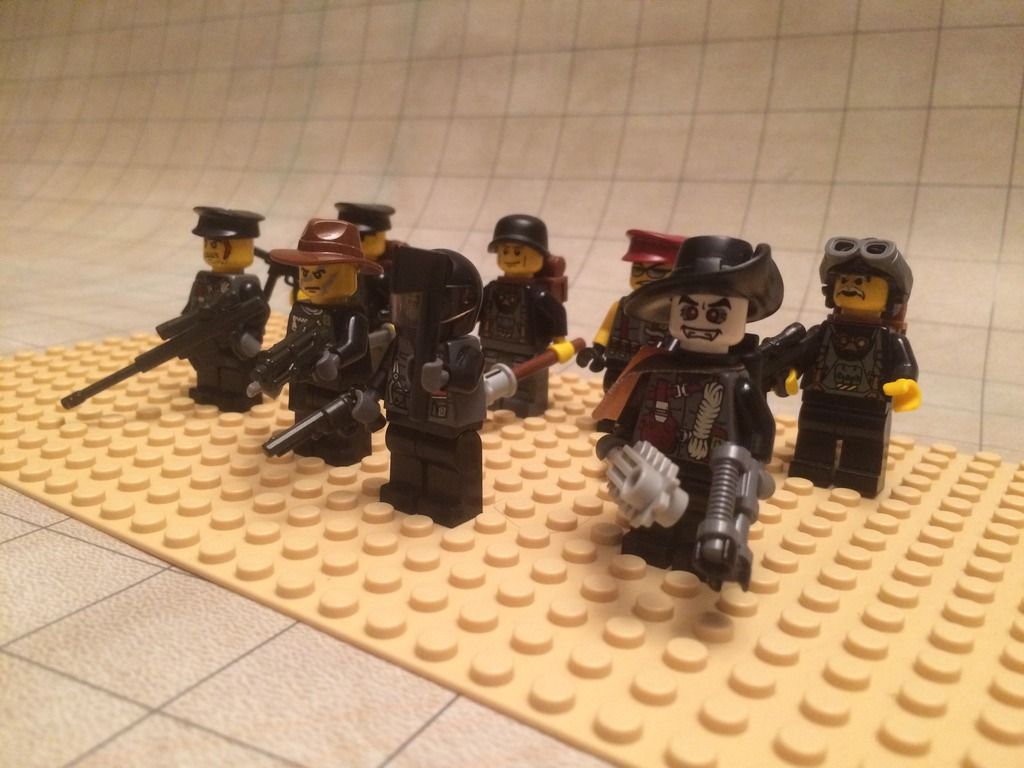 Akkadian Portable Artillery comes in the form of these two Armored Cars. Small enough to fit into most space, but armed with MKII missiles to take out much larger peices of equipment.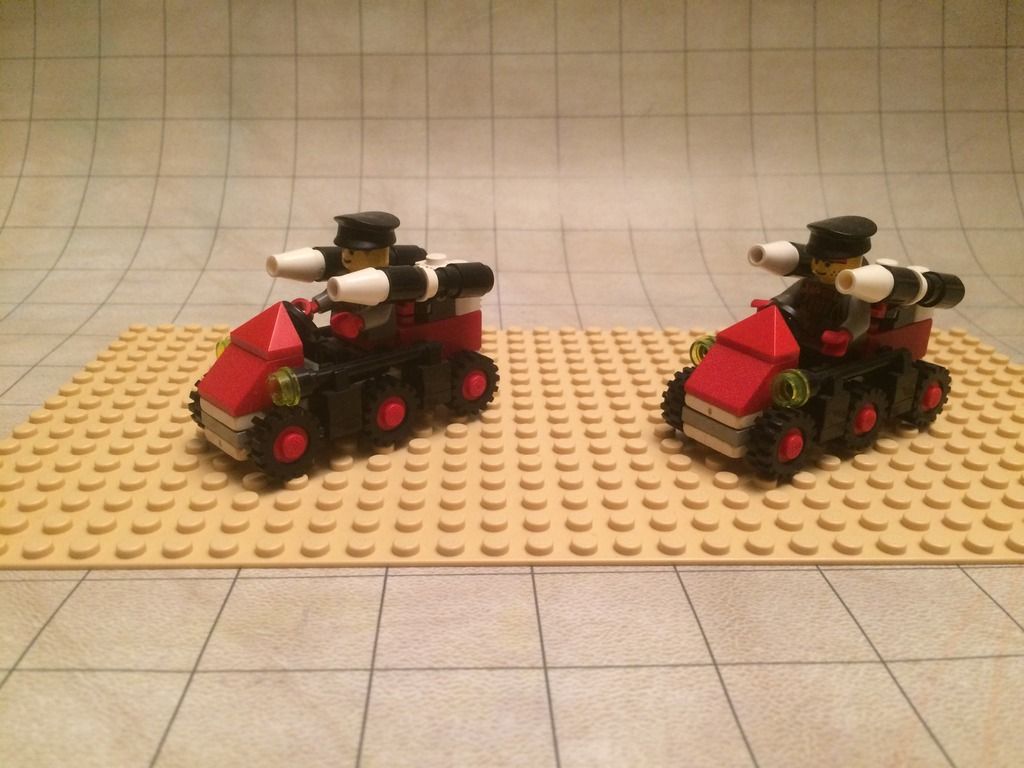 Additional Mobile support comes in the form of an OTC launcher, Scout Transport, and a mobile assault platform.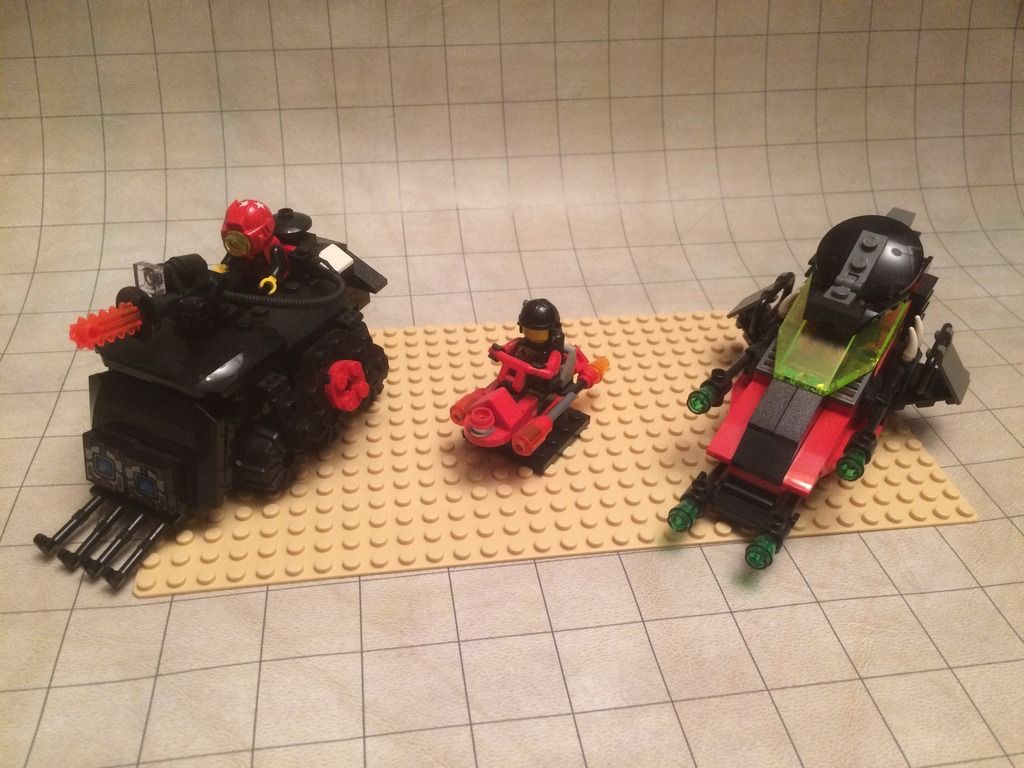 I've dubbed these Hardsuits "Gaurdians", as they are primarily used to defend the command squad.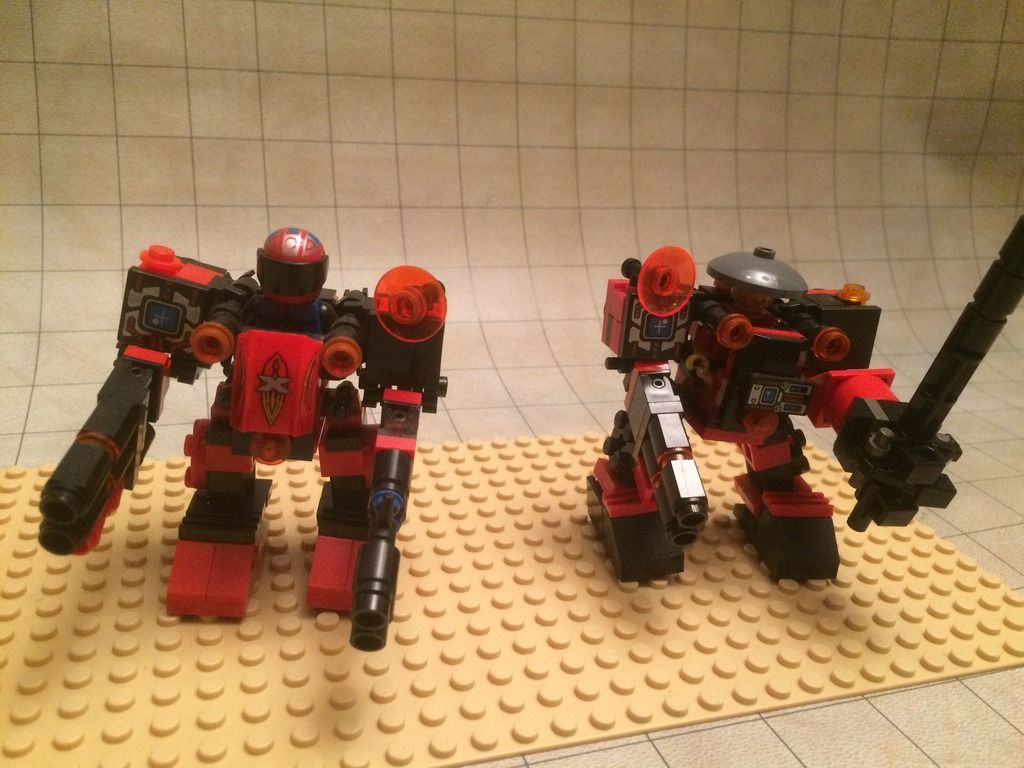 This larger Mech is "The Immolator", and basically its job is to light things on fire. By things I mean people.
The Akkadian Army is currently complemented by the Heros Ross Varn and Lt. Krus; albeit Piltogg is not present due to being on Medivo.
The Akkadian Empire boasts a large number of Demi-Heros; No Heroic feats - No Crankiness. These ones (From left to Right) are Kaiser Mangrave (Regent), Serapis Minervra (Foreign Relations), Vas Kallas (Mistress of Propaganda), and Otto Skorzenny (Director of Security)
Even more demi-hero's here: (From left to Right) Malagor the Black (Consul to Medivo), Vince Blackwood (Consul to Underground/Mafia), P90X (Director of Health/Wellness), and Dr. Alois Weishaupt (Chief Architect, the Juggernaut)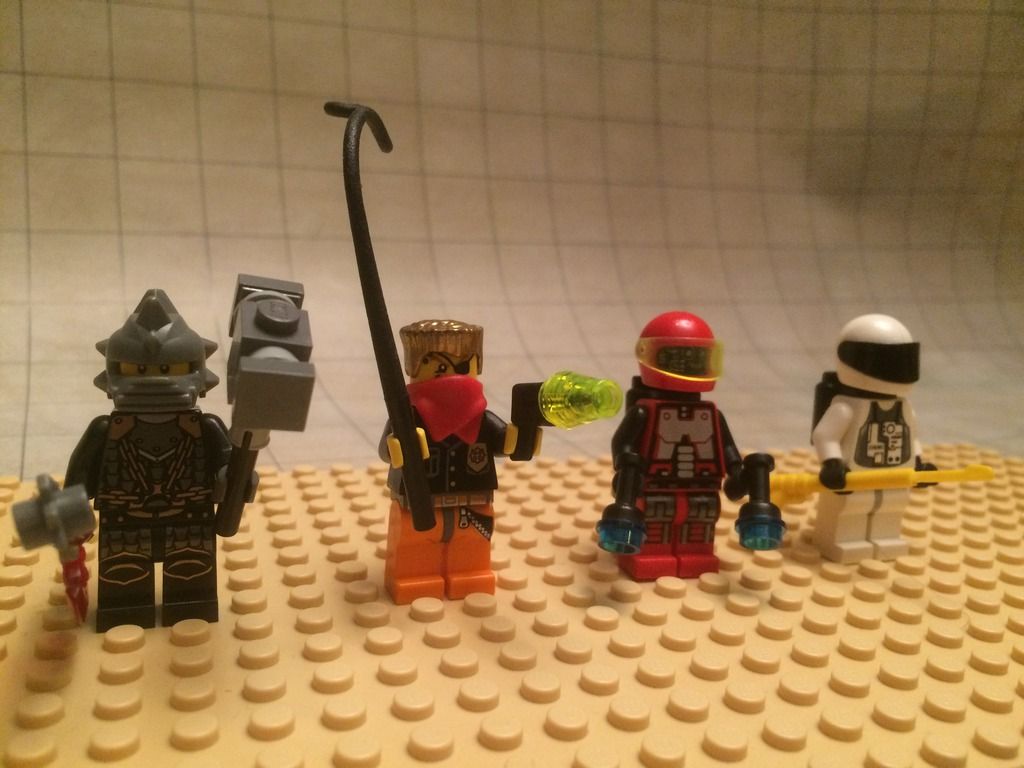 Group Picture for the Uberkaiser's First.