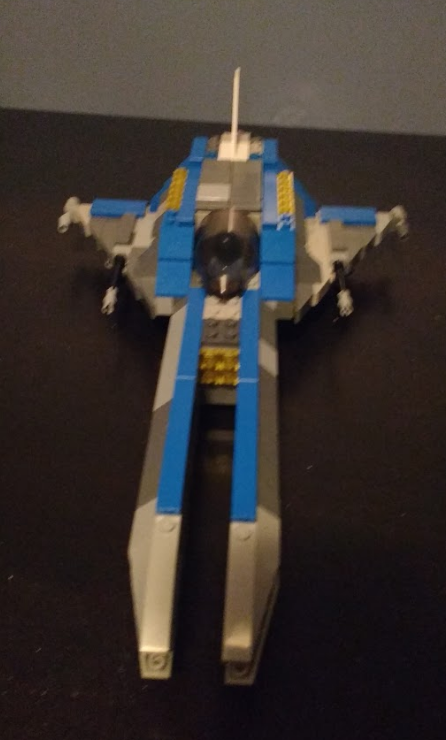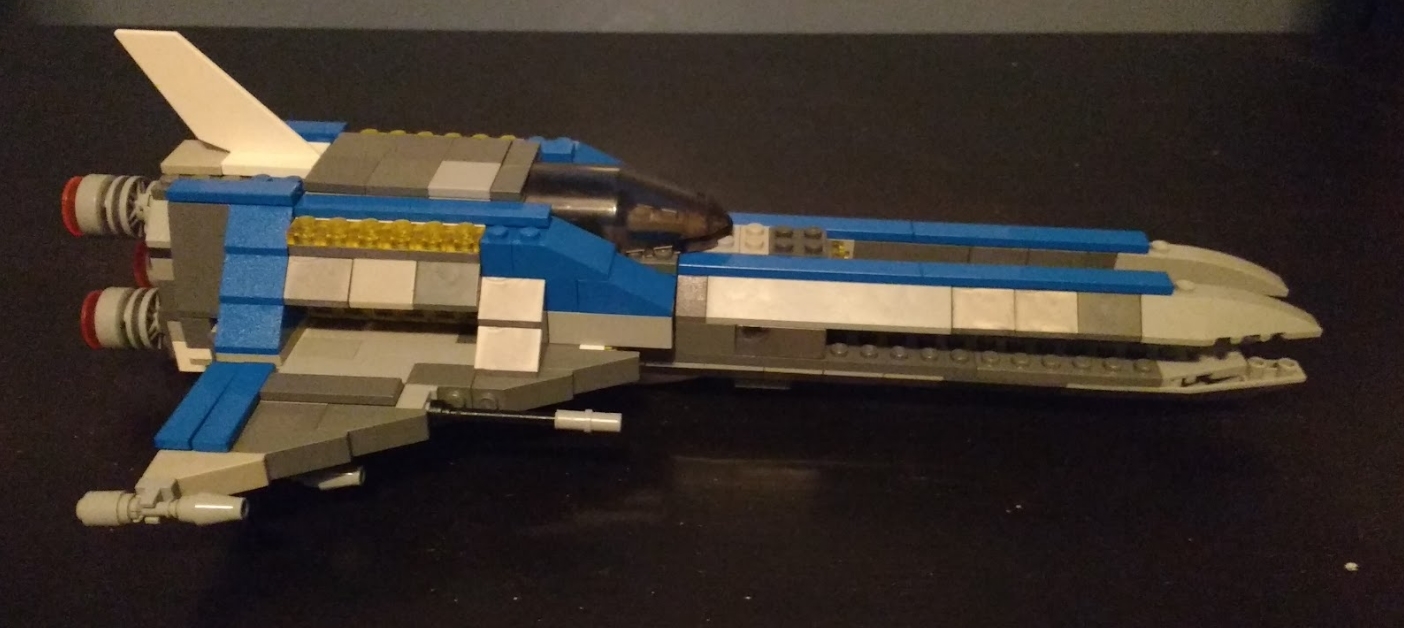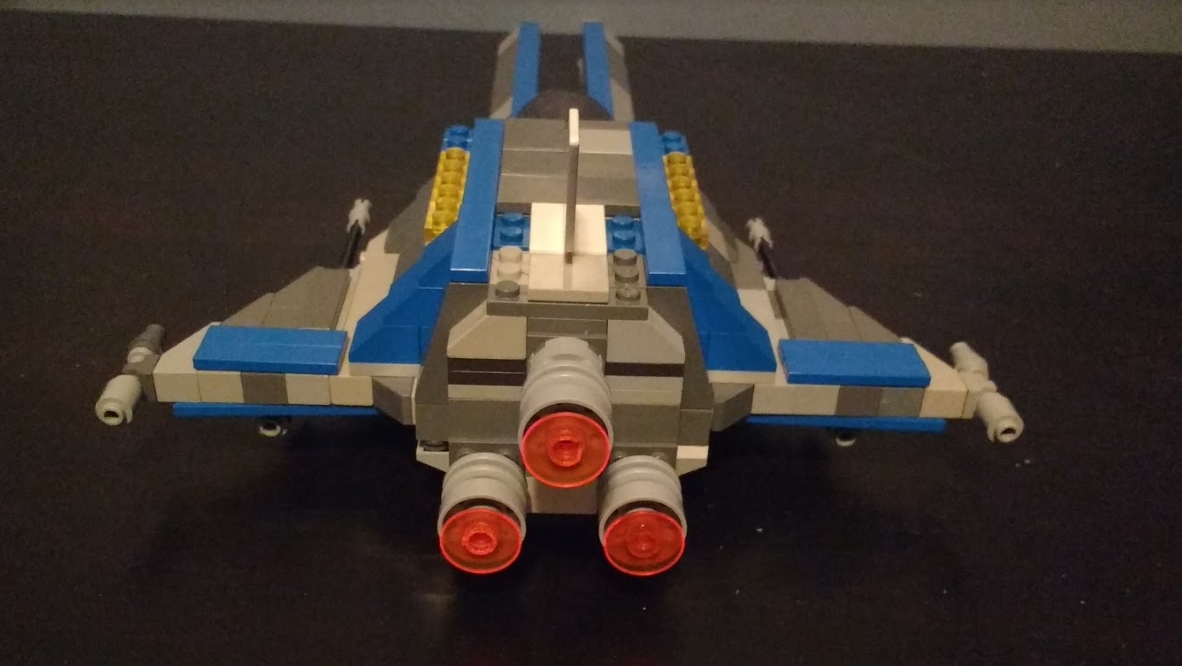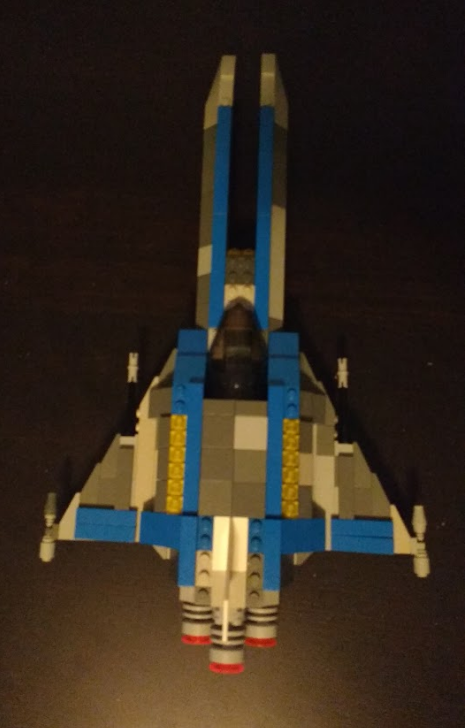 The RF-68 is the primary multi-role fighter of the Solar Federation of Razgrizia. It's primary role is that of Aerospace Superiority, though it's wide range of ordnance and dual multi-purpose 25mm autocannons can easily be pressed into almost any application with relative ease, from capital ship assault, in-close dogfighting against enemy air assets, to close air support against ground troops, even tank-busting roles. Unlike most models in the RF-68 family, it is capable of combat operations in both atmosphere and vacuum. The RF-68, in it's many incarnations, have been in service with the Solar Federation for almost a century, and each new model brings a new, innovative advancement to the table. As with all models of RF-68 after Mk.18, the Mk. 22 boasts extraordinary control over it's flight characteristics, with it's numerous highly-advanced vectored thrust modules spread over every cardinal direction plane in 3d space. These variable thrust nozzles can instantaneously thrust in any direction needed, affording it the necessary maneuverability in vacuum, but also now of the brand-new Mk.22 model, work in atmosphere as well, taking up slack from the wings and allowing significant increase in combat load and armor plating, while still providing a net increase in aerial mobility over previous models.
These also grant the Mk. 22 the unique ability to hover in place in atmosphere, and provide directed close air support of ground troops. These technologies have afforded the opportunities to engineers to implement airframe innovations previously only available to space-only RF-68 models: The distinctive ramming strakes, mounted on the stern of the craft. Since the thrusters around the ship are able to support it at any angle, orientation, and gravitational environment, the aerodynamics of the airframe can be compromised with no effect to speed, maneuverability, or combat load. Thanks to these innovations, the nose of the craft has been split into 4 ramming strakes, able to, in the event of a lack of ammunition, continue to aid in combat, at only minor risk to the pilot, thanks to the aforementioned increases in armor thickness and structural integrity. It additionally also carries light shielding, as with the previous Mk. 21 model.
Another major change is the addition of a short-range hyperdrive, allowing squadrons of Mk.22s to operate independently of their battlegroup, and vastly expands it's tactical repertoire to potentially include hit-and-run tactics, as well as blitzkrieg tactics.
The major disadvantage to offset them is a marked increase in weight, part complexity, lack of significant backwards part compatibility, and the need to significantly increase the size of the on-board reactor, which required a noticable bulking of the airframe, not to mention the enormous cost to produce one. The increase in size means carrier and fighter-capable battlecruiser groups will be forced to carry less Mk. 22s than they could of Mk. 21s. Some vessels, such as Ravager-Class battlecruisers, will need to undergo retrofits to allow Mk.22s to launch from their fighter bays.
The shown model features a standard Solar Federation urban camo paint scheme, with blue squadron identifiers on the wings, fuselage, and ramming strakes. It carries the standard 25mm high-velocity autocannons as well as 4 VVM-12 Multi-role medium range missiles.