The M122 Mk.1 was an excellent general purpose MBT, excelling at eliminating armor of it's size or smaller with ease. The issue quickly became that fact that armor larger than it would merely shrug off it's comparatively puny 95mm main cannon. The tank chassis was large enough to able to support larger cannons, yet it was not actually equipped with them.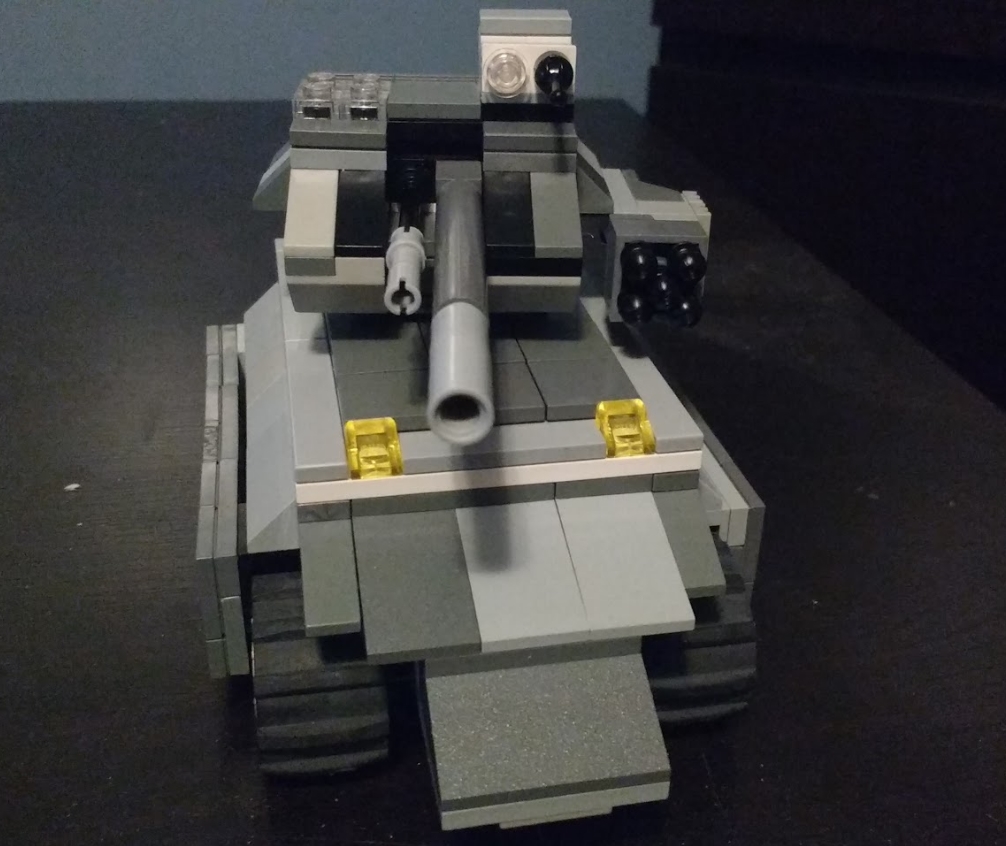 Pictured: A M122 Mk.1.
Following the ancient universal law of "More Dakka = More Victory", Engineers at Unitar Fleet Systems devised a new, frightening upgrade to the venerable M122 chassis.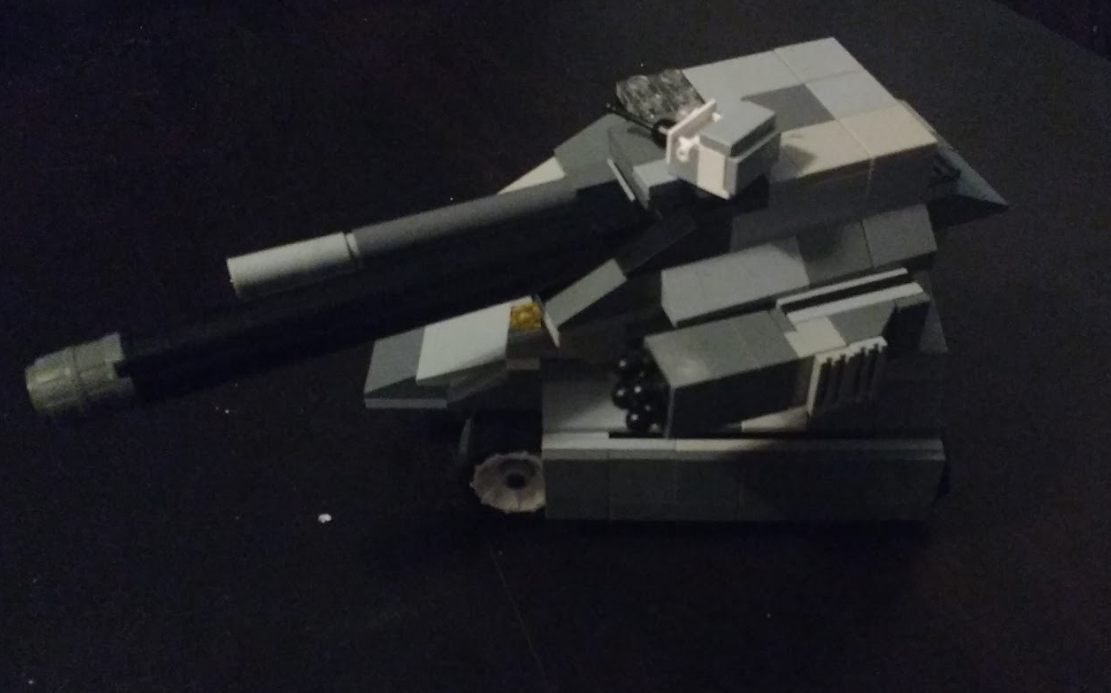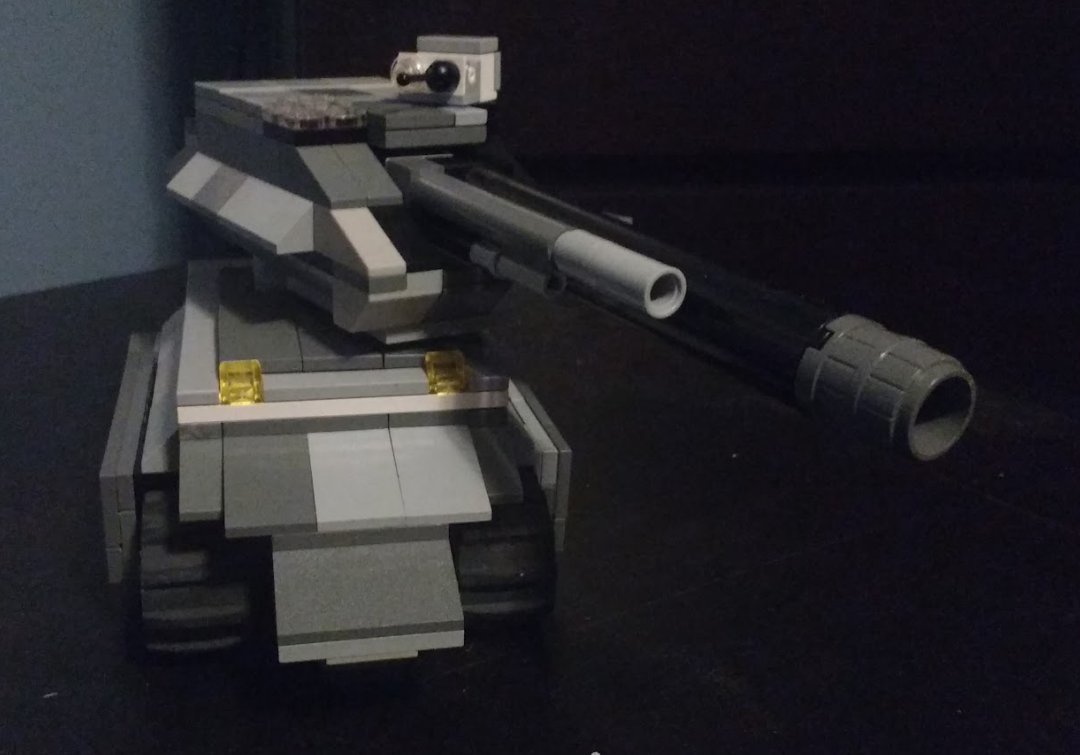 Featuring the identical chassis of the original, the Mk,2 capitalizes not only on the existing manufacturing lines for the Mk.1, but also on the ease of retrofit to older units. The Mk.2 features all the same weapons of the Mk.1, that being a turreted 12.7x99mm machine gun, 5 anti-tank missiles, a 25mm autocannon, and 95mm anti-tank gun, but also adds a massive 205mm artillery piece, or, as colloquially referred to, the "anti-everything" cannon. The turret has been elongated and upsized, and armor plating thickened.
These infer a significant number of advantages but also some disadvantages. First, the protection of the unit is vastly increased. Second, the 205mm cannon vastly extends the effective kill distance of the unit to beyond line of sight engagements. This also expands it's tactical repertoire, allowing it to act in a number of roles, from frontline combatant to long-range howitzer. The number of targets vulnerable to the M122 has also expanded, to now include Super Heavy Tanks. While 1 M122 would be no match for a single hostile Super Heavy Tank, the M122 is significantly cheaper than an SHT, and multiple M122s can be fielded to roughly equal or even superior capabilities of one SHT.
The downside of the Mk.2 is the obvious increase in weight. This leads to a slightly reduced speed. Additionally, it is highly unrecommended to fire the 205mm cannon while moving.