Introducing, the LWAR/Gamma Corps Juggernaut Mk IV!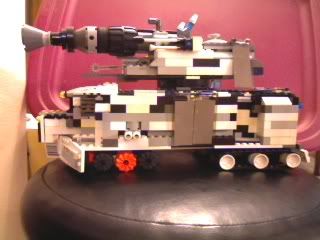 A more frontal view, so you can see the ram and plow a bit more clearly.
Top view
A side view, so you can see one of the dual point-defense cannon positions.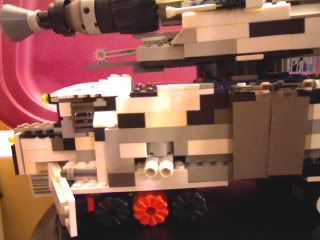 This guy sits out in the open on the back. His job is to pick off any bazookas or zombies who get any ideas about biting this monster in the tail.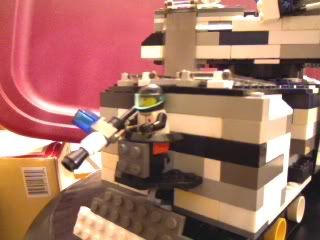 This is one of the two sliding access doors.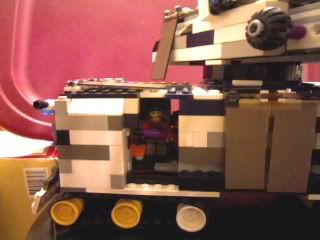 And its also solar powered, allowing it to go on extended missions away from base camp.