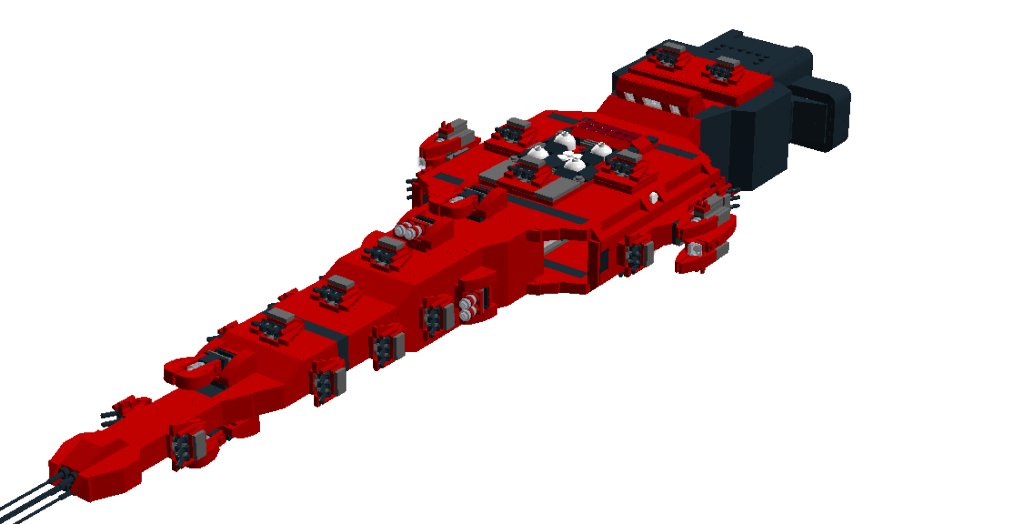 Ok, just finished work on the Empress MK IIIA. Most of it was just some touch-up on the paint (the MK III hanger section used a lot of light grey, instead of the dark grey used for the rest of the fleet), along with some tinkering with the hanger bay.
I removed that truncated pyramid thing (which was so large it blocked most of the view from the bridge), replacing it with a missile battery. I also did some slight reshaped of the hanger entrances, which had a smooth and rounded shape that conflicted with the rest of the Empress, which was more angular. And finally, I rearranged the configuration of turrets on the upper and lower sections of the bay, along with adding some more onto the side (mostly to help disguise the hanger's nature as the hanger section off the Tyrant).
Comparison with MK III.