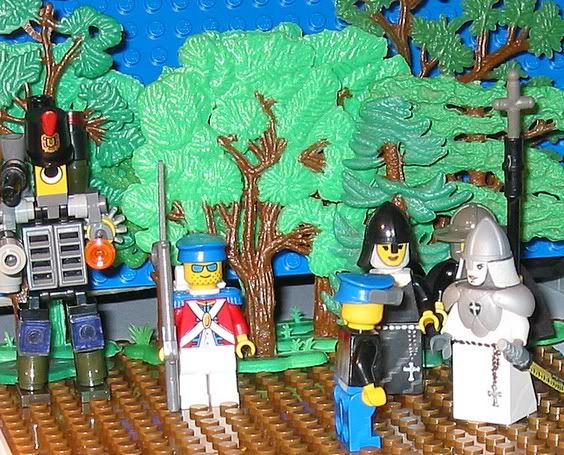 As the White Nun, Admiral of the White Sector by command of her Imperial Majesty, listened to Pilot Officer McDougal's report concerning the Immortal vessels that had uncloaked in her sector her expression became grave.
'They are armed with missiles, you are certain?'
'Aye Mum, 'tis as I said y'ken,' replied McDougal. 'T ' mortals ha' got cloak'n and sum kinda telegraffy tha' keeps em in foomation. And Mum, tha' paint t' ships black.'
Oh the White Nun did 'ken' alright. It was not for nothing that she had had taken that course in the interpretation of Scots dialects. To date very very few of the foreign nations beyond the Britannian League's borders had managed to 'crack the code' when they intercepted White Sector Marconi telegraph transmissions.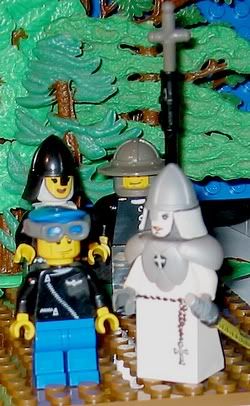 With a sigh the White Nun said, 'Well it seems that we must entertain these new allies with a degree of civility Pilot Officer McDougal.' The Immortals had too much the likeness of wizards and necromancers for her liking, but in this matter she had no choice but to obey the orders from New London. 'Carry my compliments to Captain Wrath on 'Vulcan' and advise him that I want him to rendezvous with the Immortals and escort them to New Glasgow.'
'Aye Mum,' McDougal saluted and was about to leave when the White Nun spoke again.
'And take Sister Mary Constance with you so that she might spiritually counsel our new allies.'
'Aye aye Mum,' grinned McDougal as he touched a finger to his cap. Once out of earshot he broke into laughter, 'Oooo yin 'mortal laddies, ye are in fer a treat.......'